December is closing in and on these cold, winter's nights for me there is little more comforting than a creamy mug of hot chocolate. Jazz yours up with a glug of something naughty; I've used
Amarula
, a wonderful African liqueur made from double cream and the fruit from the Marula tree. This fruit is picked and distilled in oak barrels. 
It's like a warmer, rounded version of irish cream 
and its fruity notes work really well with dark chocolate. Make it even naughtier with whipped cream and dark chocolate shavings.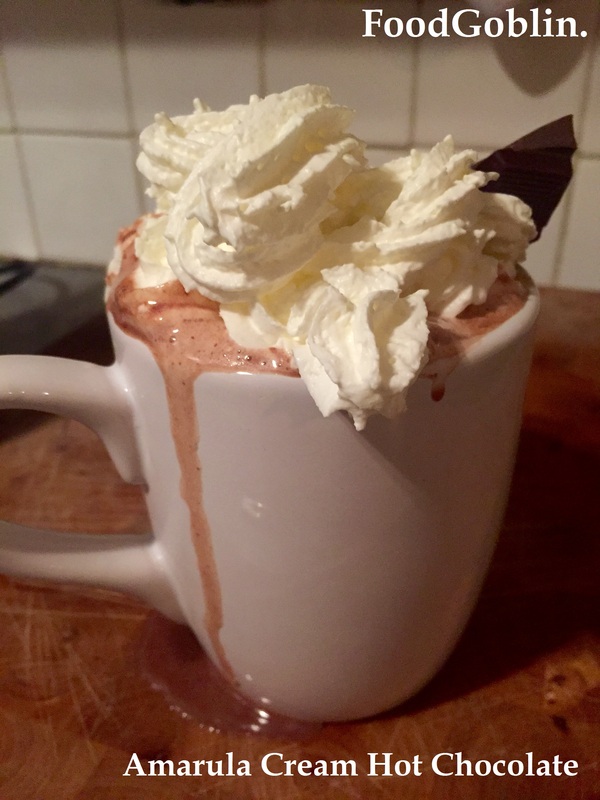 Recipe 
Ingredients (makes 4 cups):
125g good quality dark chocolate, snapped into pieces (save some to grate over the top)
150ml double cream
600ml whole milk
1 tsp vanilla extract
50g butter
100ml Amarula Cream Liqueur
pinch cinnamon 
pinch nutmeg 
pint salt

Optional: Whipped cream to top

Method:
1. Melt the butter and chocolate together over low/medium heat in a saucepan until molten. 
2. In a separate saucepan, heat the cream and milk together and then pour over the melted chocolate, whisking it in until it's combined. Continuously stir and heat over medium until hot, but not boiling. 
3. Add the vanilla extract, salt and spices and stir to combine. 
4. Remove from the heat, add in the Amarula and taste. Add more spices (or sugar) to taste. 
5. Serve in mugs and top with whipped cream and chocolate shavings.