Part of my Food Tour across the USA has been, and continues to be, spent with a great family friend and a fantastic cook – our American quasi-Grandma who heralds proudly from the state of New Jersey and is more than adapt at Jewish, Jersey cooking. Instantly my feverish mind was flooded with visions of brisket, matzo ball soup, chicken soup, noodle salads…. I resorted to flattery and outright mendicancy. I needn't have bothered – after barely 2 minutes of fawning, Harriet enthusiastically volunteered to disclose her, until now, well-guarded secrets of great Jewish Jersey food.
What follows is the first of hopefully many recipes to
come.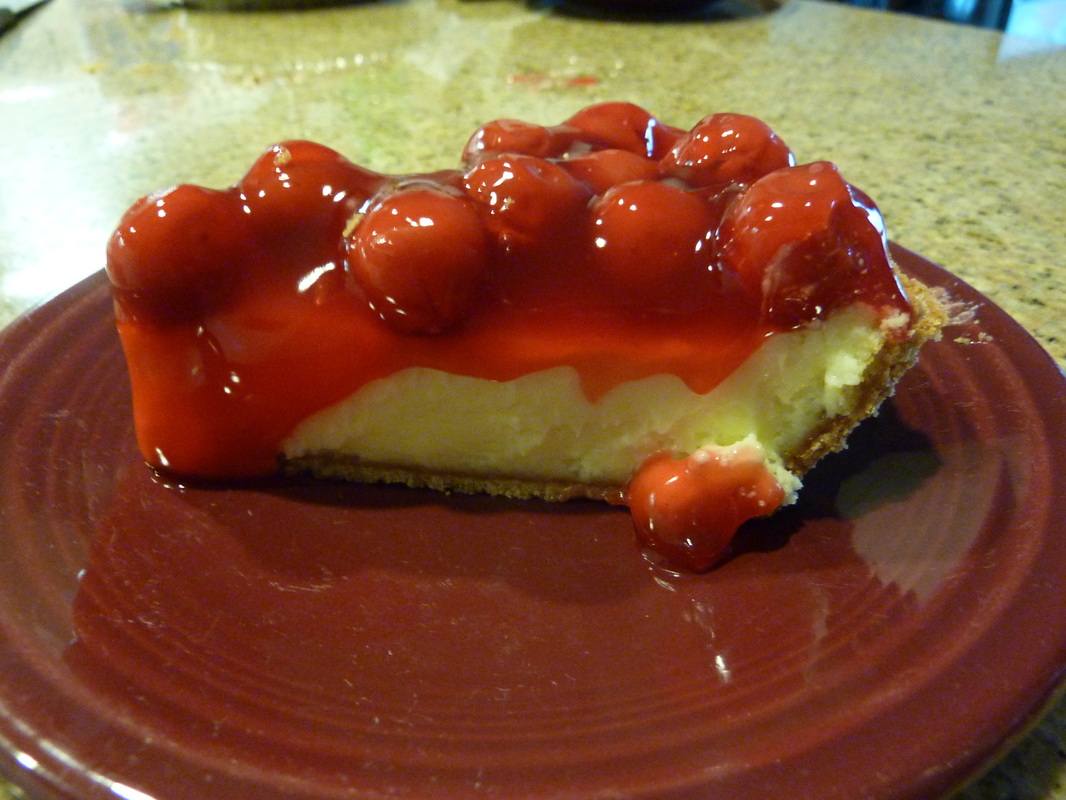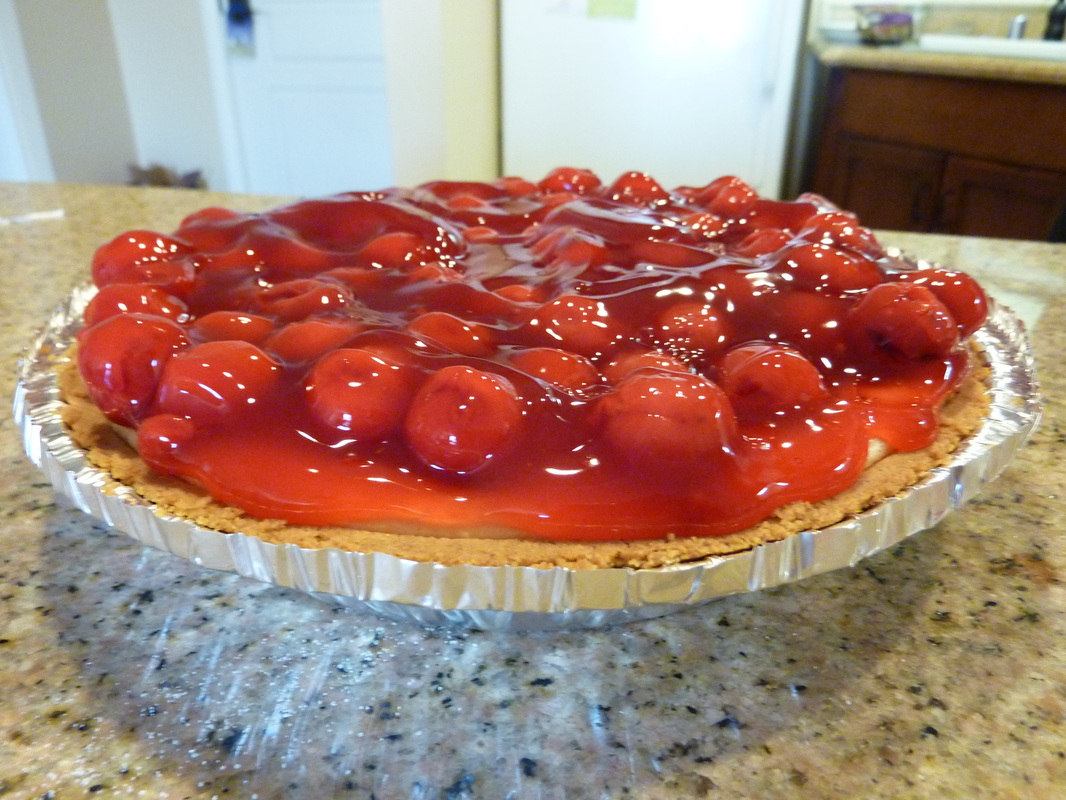 Recipe (serves 4 normal people, 6 abstemious ones):
Ingredients:
1 cup granulated sugar
2 tsp vanilla extract
1 10 inch 'graham cracker crust' – this is a

bizarre

American invention – a ready made cheesecake crust that you can buy in a shop. Make your own by crushing up about 12 digestive biscuits, adding approximately 50g melted butter and packing into the bottom of a spring cake tin.
2 eggs, whisked up
2 x 226g cream cheese
2 cups cherries, pitted
50g sugar
juice of half a lemon
Method:
1.
Heat an oven to 180 Celsius/350 Farenheit.
2. Combine the cream cheese, sugar,
eggs and vanilla and beat (or process) until the mixture is smooth and unctuous.
3. Pour onto the crust. If you are using the phoney, bizarre already made one (which I am assured is the best) you just pour it straight on and bake it in its packaging! If you are using one made yourself, just pour on top of that.
4. Bake for about 30 minutes. When done the top should all be solid, though the middle should retain a slight wobble. Don't worry about if a few cracks appear.
5.
Leave to cool for an hour on the side, and then pop in the fridge for at least another hour.
6. To make the cherry compote: put the cherries, sugar and lemon juice in a saucepan over medium-high heat and simmer for about 12 minutes until the cherries are soft. Add more sugar if you
like it a bit sweeter. I like mine a little sour – the creamy sweet cheesecake compliments the tartness nicely. Once cooked, leave to cool.
7.
Spoon the cherry compote on top of the cheesecake and spread it out so that it covers the white edges of the cheesecake. Pop in the fridge for 30 minutes or until you are ready to eat it. Slice and serve.