Now..most followers know I'm a sucker for an Old Fashioned! It's my cocktail of choice and I love it dearly. I drink most things, of course, (I'm a veritable glugger!) but I have a soft spot for whisky and bourbon and there's no cocktail more iconic with those ingredients.
What you may not know about is my penchant for Woodford Reserve bourbon with it! Back in the day I used to be a cocktail bartender at the Hotel du Vin group and Woodford was my signature pour. I'm often asked what my favourite bourbon for Old Fashioneds is and I can confidently say it's this!
Here's my recipe for the perfect Old Fashioned….get stirring!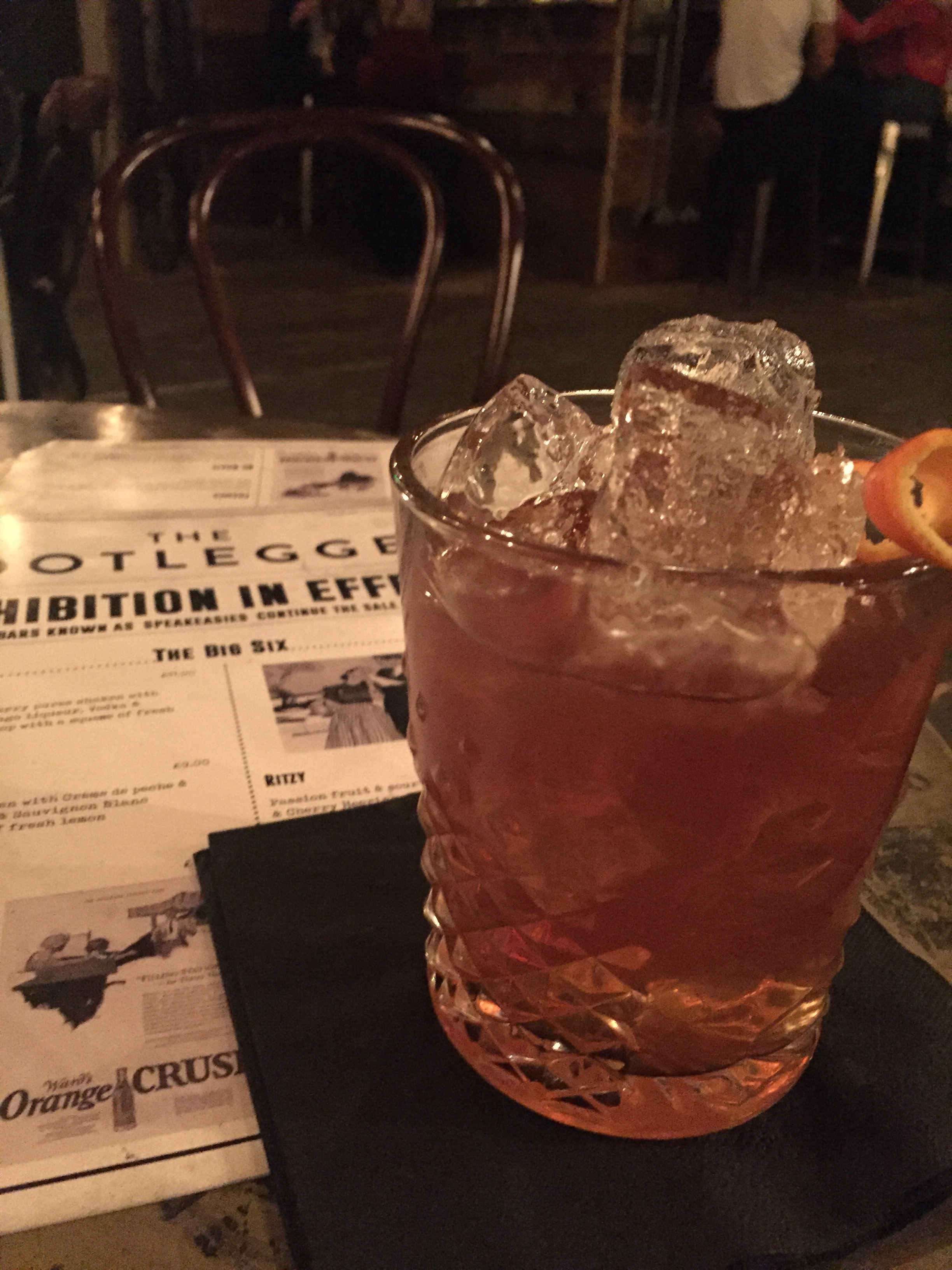 The Old Fashioned

50ml Woodford Reserve
10 ml sugar syrup
3 dashes of Angostura bitters
1 bar spoon of maraschino cherry liquor
Orange twist for garnish
Method:
Add the sugar syrup and bitters to a rocks glass
Add roughly 1/3 of the Woodford Reserve with 3 ice cubes and stir
Keep repeating until the Woodford Reserve is finished, and end with the cherry liquor
Garnish with the orange, spraying the oils around the lip of the glass before putting it in the drink, and Serve

….simple? Yep. Time consuming- perhaps, but good things are worth waiting for and the old myth of an Old Fashioned taking ten minutes to make is just that…a myth.