London Cocktail Week 2016 is back! From October 3-9th, London will be once more, for the 7th year, taken over by all things COCKTAIL! For these 7 days only, 200 of London's finest bars open their doors to wristband holders for £5 cocktails, and an entire Cocktail Village pops up in Shoreditch for a unique party with 40 pop up bars, food trucks and drinks brand giants (from Bacardi to Tia Maria). Last year there were over 20,000 wristbands sold and over 40,000 visitors to the village! In short…it's a lot of fun and yes, you'll need ibuprofen.
Wristbands to all the antics are £10 through https://drinkup.london/cocktailweek/.
Check out my round up of what not to miss!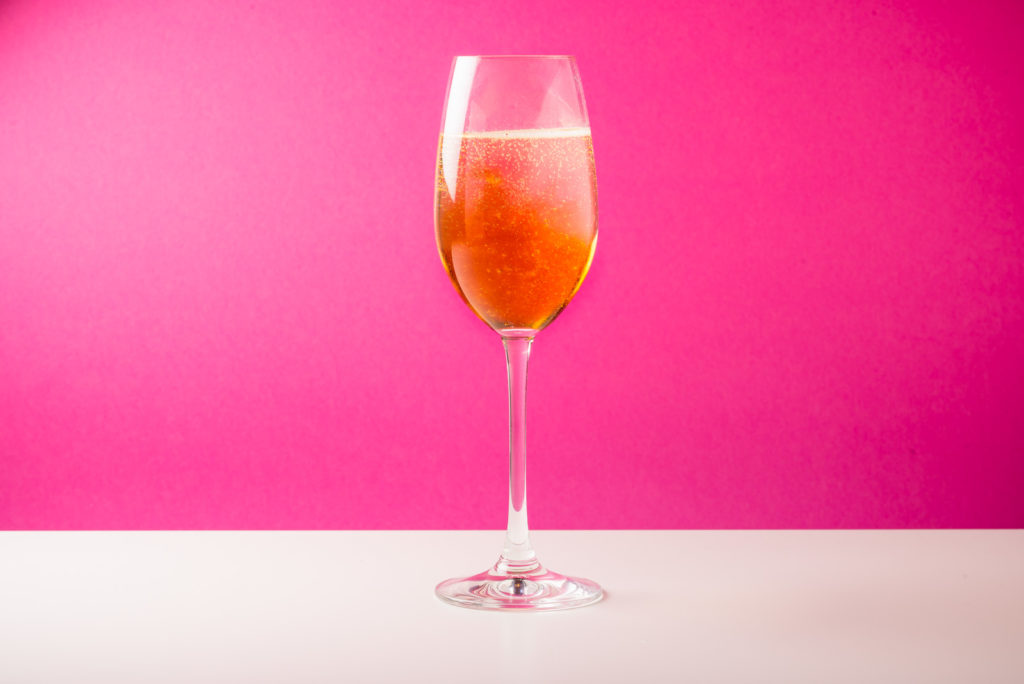 1. The Cocktail Village itself has GOT to be the place to be. This is where most of the big drinks brand will gather, doing crazy things and it's bound to be wild. Opening times: October 3rd till 9th – Mon 5pm-9.30pm, Tues-Sat Midday-9.30pm, Sun Midday-7pm.
2. Coffee Cocktails by Tia Maria at the Cocktail Village all week!
3. Woodford Reserve's pop up, The Woodford Alliance, with 6 of the world's most well known bars, pairing a different London bar with an international counterpart each night. Tuesday: London's Nightjar and Stockholm's New Orleans-inspired Little Quarter. Wednesday: TimeOut's 'Bar of the Year' 2016, The Punch Room, with New York's The Suffolk Arms. Thursday: Peg + Patriot, with Amsterdam's, The Tailor.
4. Jägermeister and Berlin Brünch at Ape and Bird, Soho – we loved this collaboration last time we tried it and are excited to see it back! http://www.foodgoblin.com/jagermeister-berlin-brunch/
5. Get your gin ON at the Sipsmith Gin Shop, Cocktail Village, all week. They're doing some ace gin heavy serves, including a mysterious sounding HOT one.
6. World Class is running a multi-story immersive pop-up in Piccadilly Circus where you can 'experience a new liquid journey unfolding before you, awakening your senses and exploring future trends' – who knows what that means, but with World Class' insane bartenders at the help, it'll be cracking. World Class House, 4-6 Glasshouse Street, London, W1B 5DQ | 3-8 October | Mon-Sat 12pm-1am| Free entry with London Cocktail Week Festival Pass
7. The Patron Cocktail Lab at the Village sees seven acclaimed international bartenders from some of the world's best bars descend to serve carefully curated cocktails inspired by their city. We love tequila here, so this should be fun.
8. Learn the 'Art of Blending' with Chivas Regal at The Truman Brewery all week between 2-10:30pm. This is a one-hour experience hosted by a whisky expert at their specially-created pop-up "The Blend". Expect to taste grain whisky and single malts from The Highlands, Lowlands, Speyside and Islay, before being tutored in the craftsmanship of a master blender and making your own unique whisky to take home and enjoy.
9. Catch the Athens based The Clumsies team at Callooh Callay, with a special menu of cocktails for 5 days only, 5-6th! Callooh Callay, 65 Rivington St, EC2A 3AY| 5-9 October | 6.00pm – 1.00am | Free entry with London Cocktail Week Festival Pass
10. Release your tiki side at the Spirit of Tiki, Friday 7 October, Midday to Midnight, at the Langham Hotel. This event will host a whole VILLAGE of Polynesian Tiki bars, which will serve a menu of Tiki Drinks to whet your appetite alongside a tropical style BBQ. Tickets here: https://drinkup.london/cocktailweek/events/10691/spirit-of-tiki-lcw/
NEW 3RD OCT.
11. Ping Pong Dim Sum meets….Julien MacDonald? Yes, you heard it right. There'll be a limited-edition London Fashion Week menu, available at all nine Ping Pong restaurants from 6 September to 9 November 2016.
12. Classics and Classics: Pairing Trainers and Cocktails. WHAT WILL THEY THINK OF NEXT?!?! This pop up by Sauvelle Vodka and The Drop Date is coming to 17 Kingsland Road from Monday 3rd – Friday 7th October, 5pm – 11pm. Tickets: Mixology Events http://mixologyevents.co.uk/