Ahh, Spring. My favourite season and it's here. Increasing temperatures, growing day light house and the yet absence of flocks of tourists into my city. Even without the food, it's bliss. Add the advent of spring pea, spring lamb, and asparagus and I'm veritably on cloud 9.

This week I decided to celebrated the new found spring in my step (get it?) with one of my favourite recipes for the season: pea and mint mousse with lemon oil and a parmesan crisp. Refreshing, not too heavy, seasoned off with sharp lemon and some crunchy Maldon sea salt; it is the perfect dish for this time of year.

Serve as a starter or lunch dish and swap out the parmesan for grana padano if you want to make it vegetarian.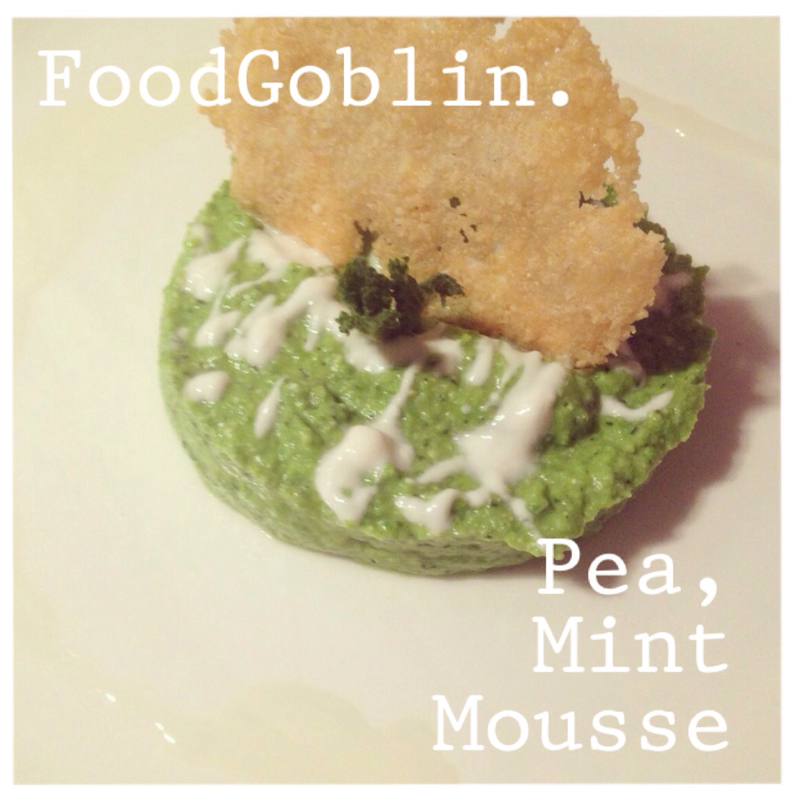 Ingredients (Serves 2)

Half a bag of frozen peas
2 sprigs of fresh mint, stalks removed
Juice of half a lemon
1 heaped tablespoon of natural yoghurt
1 tablespoon of parmesan
Pinch of Maldon sea salt

For the parmesan crisp:
Parmesan, as finely grated as possible

For the lemon oil:
Just liberally squeeze lemon juice into some olive oil and whip it up with a fork. About 1 parts to 4, or according to taste.

Garnish: natural yoghurt (optional)

Method:
1.     For the mousse; boil some water and tip the frozen peas in. Leave, on heat, for around 2-3 minutes until they're warmed through, beginning to float, but aren't soft or mushy. Sieve and run under cold water until cooled through.
2.     Put in a blender with the mint, yoghurt and parmesan and blitz until finely blended. Season with the lemon juice and Maldon salt, to taste. If it's a bit dry, add a little more yoghurt – but you want the consistency to be fairly thick; enough to be able to hold its shape. Put in the fridge to chill until ready to serve.
3.     For the Parmesan crisp: heat the oven to 180C. Line the back of a baking tray, or a silicone baking sheet, with baking paper. To stop it blowing around in a fan oven, you can pour some oil on the tray and use it to stick the paper down. Get a chef ring, place on the sheet and scatter a heaped teaspoon of parmesan into it so that a thin circle of parmesan is left on the tray when it's removed. Repeat this until you've got as many circles of cheese as you want.
4.     Bake in the oven for around 8 minutes until the parmesan has bubbled and is just starting to think about going golden – you don't want them to brown though so keep a close eye on them. Take them out at this stage, remove from the sheet with a spatula and leave to cool on a rack.
5.     Plate up: use a mould to shape a neat circle of the pea and mint mouse onto a chilled plate. Drizzle the lovely lemon oil all around, perch the parmesan crisp on top of the mousse and serve immediately. Enjoy – the true flavour of Spring.