I must say out of all cuisines, Mexican had to be my least favourite until recently. Too often had I gone out with the hope of a spicy exotic treat, only to presented with greasy slop, insipid guacamole and soggy tortilla chips. Even at Uni all that I had really experimented with was getting jiggy with a sachet of o del paso fajita mix. Alright after 5 cans of Stellas but really, for me Mexican was not the one.
That was until I stepped foot into Pinche Pinche in Chapel Allerton. A small little cabin of a restaurant, possibly only about 40 covers, dimly lit and with cute little touches all around. My frown had already turned upside down.
The welcoming waitress sat us down at our table. We smashed through 2 caipirinas in no time. About as revitalising as an alcohol based cocktail can get, however the perfect accompaniment to the dishes that were to come.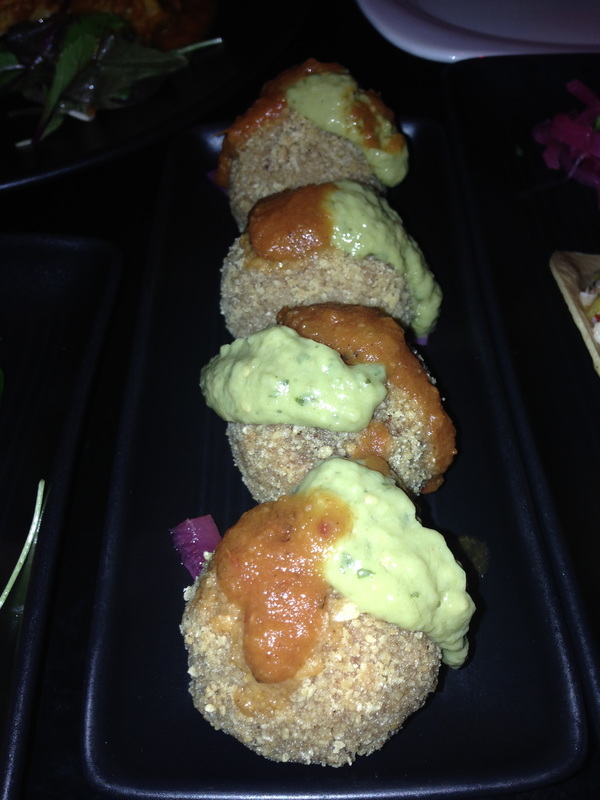 Pinche Pinche's menu is predominantly tapas based with a few larger plates for those who are feeling a little more piggy. This is my favourite style of eating –staggered small plates coming fresh from the kitchen that I can share with the table.
To start we had spicy fried cheese balls which came with a spicy salsa and salad. These were dense creamy balls of heaven: crunchy crispness on the outside and sweet softness balls of cheese on the inner. Top notch.
We also had the empanadas which, if you haven't had one before, are like a Mexican Cornish pasty. The chef was even kind enough to make mine extra spicy – which just goes to show these were not made the night before and kept in the fridge. The pastry was a perfect blend of crunchy and soft, the filling meaty and moreish. Get a plate of these.
I also sampled the prawn and cod ceviche. This was wonderful. It came decorated prettily in little stacks, layered with a citrusy sharp salsa and avocado. This was a perfect refreshing lift which complemented the other dishes which were decidedly heavier. The fish was fresh and light. I have to say, I could have ate plates of these until I popped.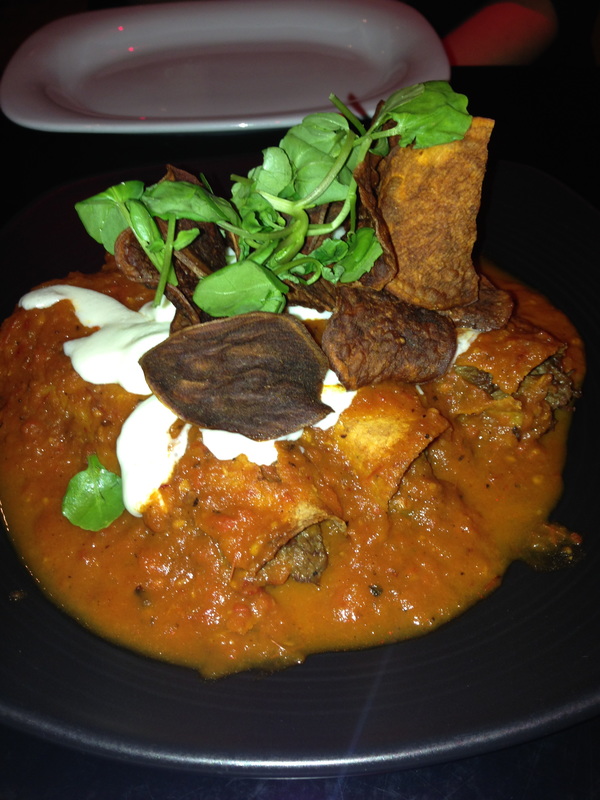 Finally but possibly ordered with poor foresight, we had the steak burrito that was served scattered with vegetable crisps. The meat had been slow cooked and fell apart in the mouth and the cheese and sour cream were poured on in the right amounts so as to not turn the dish into a fatty pot of goo. This was the first burrito I have honestly ever enjoyed. It was however the cause of a very full goblin by the end of the night. I had to be practically rolled out of the place.
We drank all of this down with a reasonably priced Malbec; around £14, I think.
I must say I am really chuffed that this place is always so busy. There is a lot of care put into the menu, it's short and sweet – the way all good restaurants should be, a good sign that the food is fresh. So make that little journey out of LS1 because, by heck it really is worth it…….just don't forget to book first!
www.pinchepinche.com
116 Harrogate Road, Leeds, West Yorkshire LS7 4NY
0113 268 1110
Piece by Erin Goodall, FoodGoblin Northern Correspondent