Croydon is DEFINITELY on the rise for food. For those of you who don't know, I bought a house recently in South London and Croydon suddenly came onto my radar for food, drink and shopping. There are some fabulous places that I've discovered here – including the best dim sum I've had and an epic new street food centre, Box Park, by the station. Before Christmas I found another place here too that I'm loving: Bianco 43 Italian restaurant and pizzeria!
Bianco 43 is the brainchild of 2 Italians, Massimo and Fabrizio, and now has 4 restaurants across London, of which this Croydon branch is the newest. It's a great endorsement of Croydon as a culinary destination and a savvy move by this dining business duo. It brands itself as London's most authentic Italian pizzeria restaurant and so, when I was invited to go down and try it out, I was keen to.
The venue itself is gorgeous – all brightness and air, with industrial lighting strung on the ceiling and reclaimed wooden features. The kitchen is open plan and a huge wood burning pizza oven dominates the space, promising the perfect crispy crust to come. A nice touch is Bianco 43's babysitting service on weekends – whilst parents dine there's a special kids play area designated, supervised by a qualified babysitter.
I settled into my table and began my survey of the menu. It follows the traditional Italian menu structure of antipasti (starters) followed with primi piatti (mains), contorni (sides) and sweets, with a good range of non meat options if you're that way inclined. I for one am not and ordered a starter of various cured meats, plus some lovely mussels. The meats turned out to be a general highlight for Bianco 43 – they were turly exceptional quality. Cured meat is one of those things that you don't really notice until it's epic – these ones were. The mussels were plump and juicy, served simply with virgin olive oil and garlic. It's a bold thing to serve such a simple dish and shows confidence in excellent ingredients – a good dish, for me.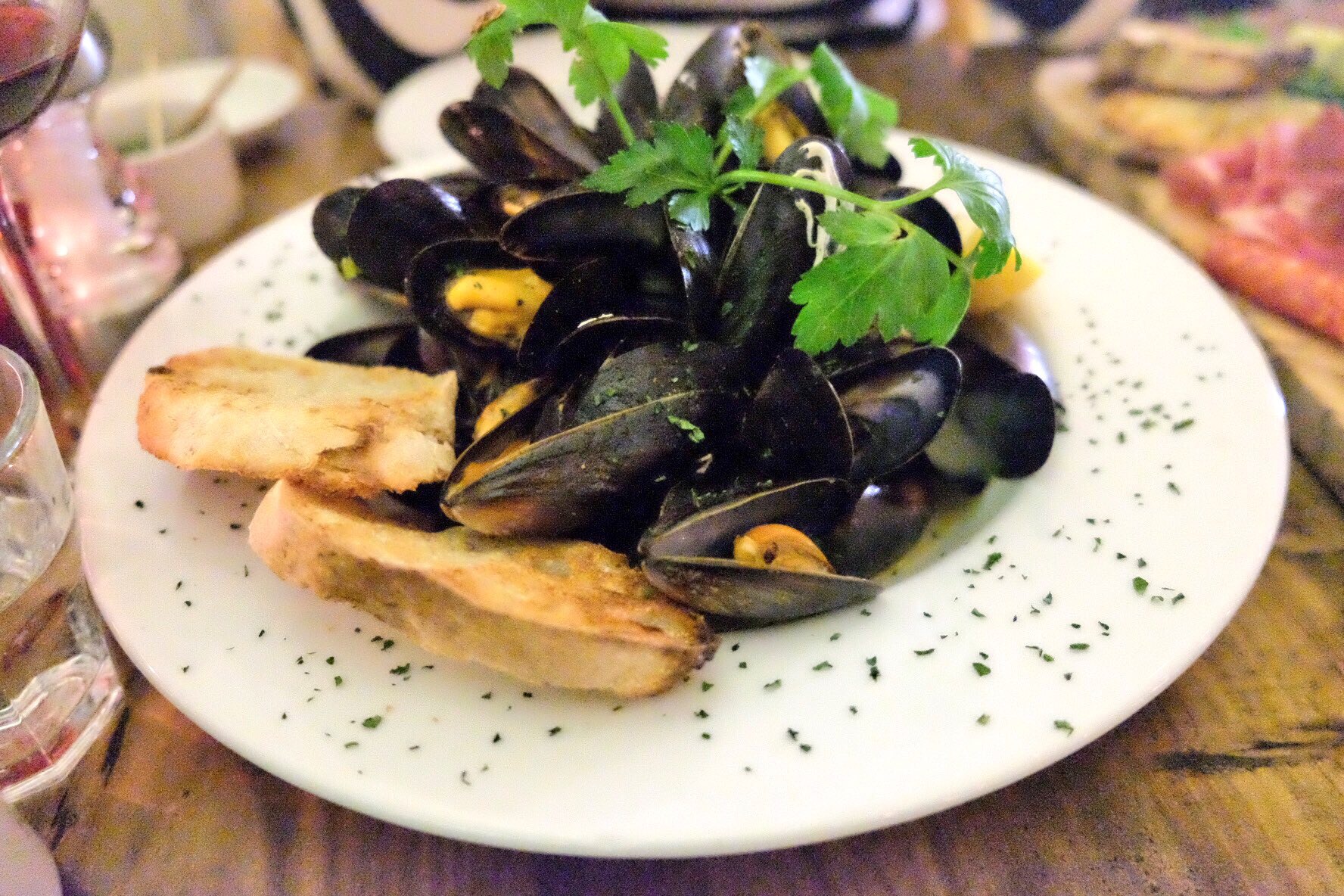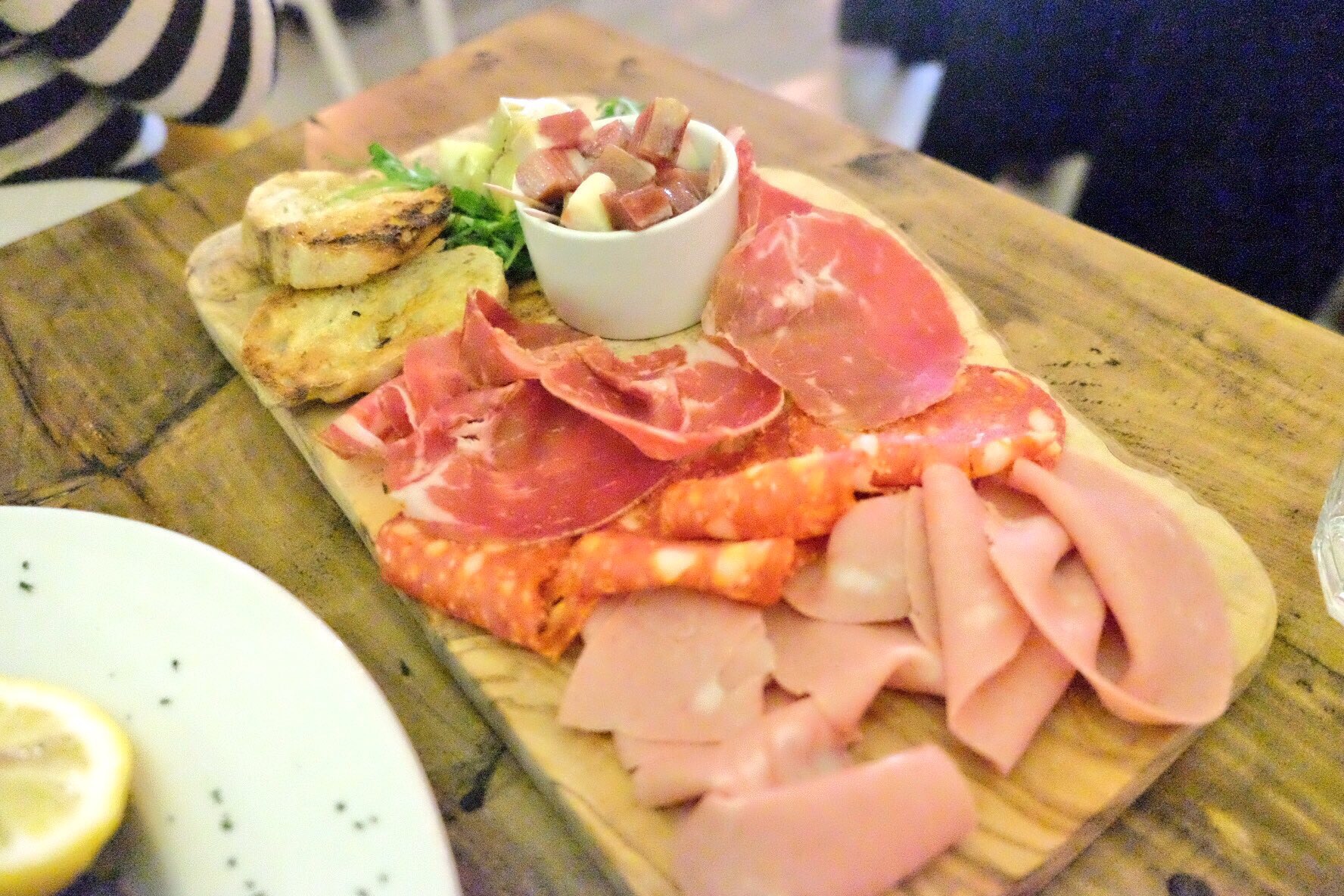 Next up, the mains. Bianco 43 has a good reputation for pizzas and so it was a no brainer that I'd order these. They have the usual suspects alongside a selection of signatures which I chose to try. First up, a half calzone half pizza creation (sounds odd, but bear with them) with half having spicy salami, ricotta and mozzarella, the other with pancetta, courgettes and mozzarella. This was an absolute cracker and I'd recommend it to anyone who visits. It melted and the cured meats used inside were again, top notch.
The second pizza was their signature Bianco 43, one quarter with smoked cheese, mushroom and sausage, another with aubergines and smoked cheese, another spicy salami and the final one a classic mozzarella and tomato. Whilst it didn't soar to the heights of the calzonpizza, it was still an undeniably good pizza with a crust aptly balancing crisp and chew.
I proceeded to desserts encouraged and eager. It was a tale of two halves. I tried one dish on the menu and another that was yet to grace it – it was due to be launched just after I dined there so by now it should be (although it's not on their website). The on menu dish was a classic panna cotta with some stewed strawberries. Panna cotta is a tight rope walk to get right. Too little gelatin and it risks collapsing, too much and it's a gelloid block. Sadly this was somewhat of the latter – over set but reasonably tasty. The other dish far surpassed it. It was little fingers of fried pizza dough rolled in sugar and served with dipping chocolate, like Italian churros! It was gorgeous. The dough had little spikes of salt in which thrilled alongside the sweet chocolate and sugar. Great. Coffee was predictably good and the wines are varied in price and region.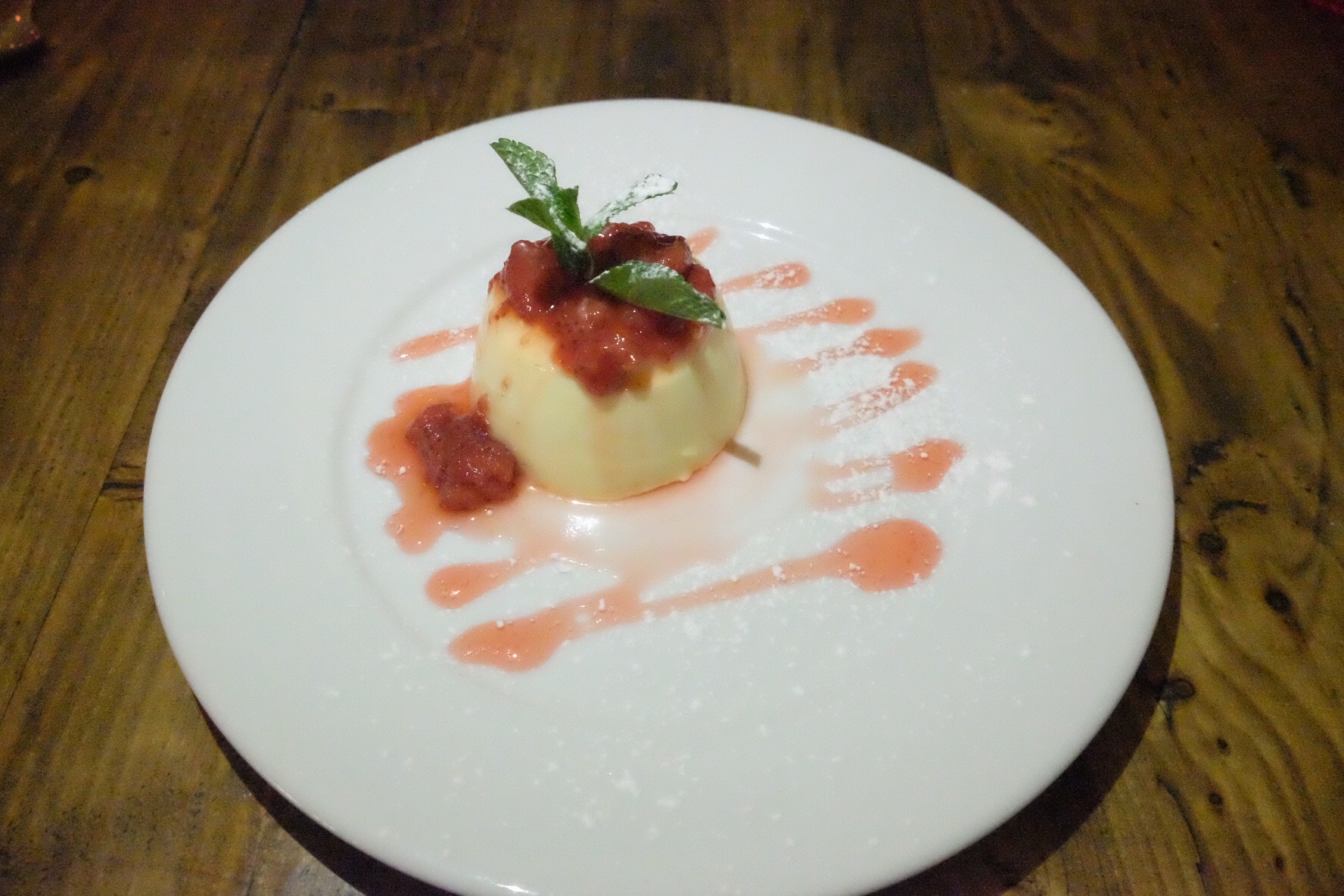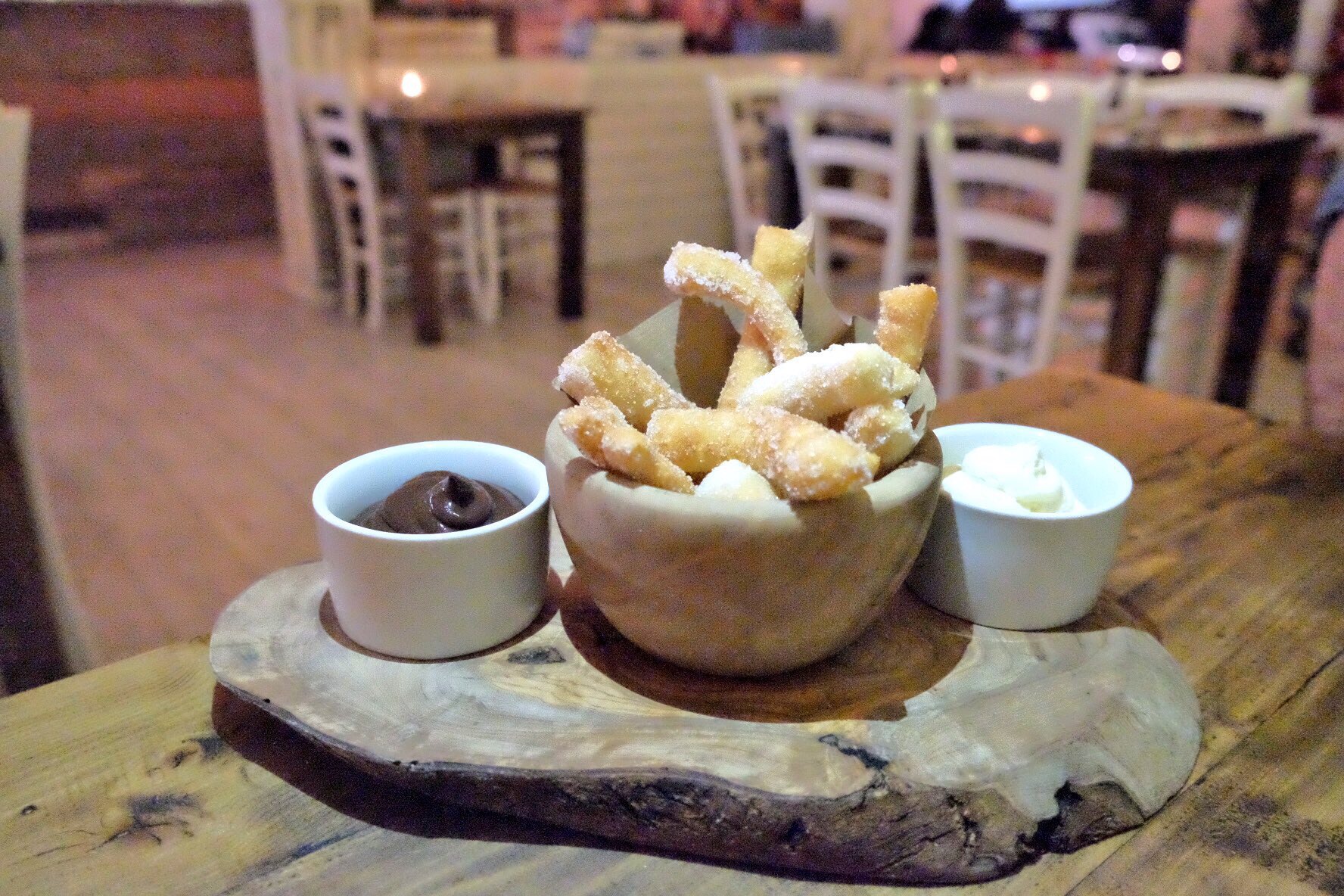 I enjoyed Bianco 43. It's an excellent addition to the ever growing rostra of Croydon restaurants and I'm confident it will quickly become a local favourite. For chilled out drinks with pals and excellent pizza, fully recommended.
020 8680 0940
40 S End, Croydon, CR0 1DP