Since starting to date a Brazilian I've gotten to know a whole lot more about Brazil's culture and….(unsurprisingly) their food! It's fabulous and EVERYBODY should try it. Check out my piece about 15 great foods to look out for if you make it to the country itself….http://www.foodgoblin.com/travel-15-foods-brazil/ .
Anyway…whilst you're here in England planning your trip there are plenty of opportunities to get your hands on lots of Latin grub. Since the Olympics, appreciation for this cuisine has grown and places are springing up left right and centre (I've seen a supermarket and 3 restaurants open in my area!) so find your local and try some of the dishes from my Brazil blog!
For those in the London area, Carioca is a great choice. They have a branch in Brixton and one in the new(ish) Croydon Boxpark. I went down recently to check it out and took the Brazilian himself….what a cutie!!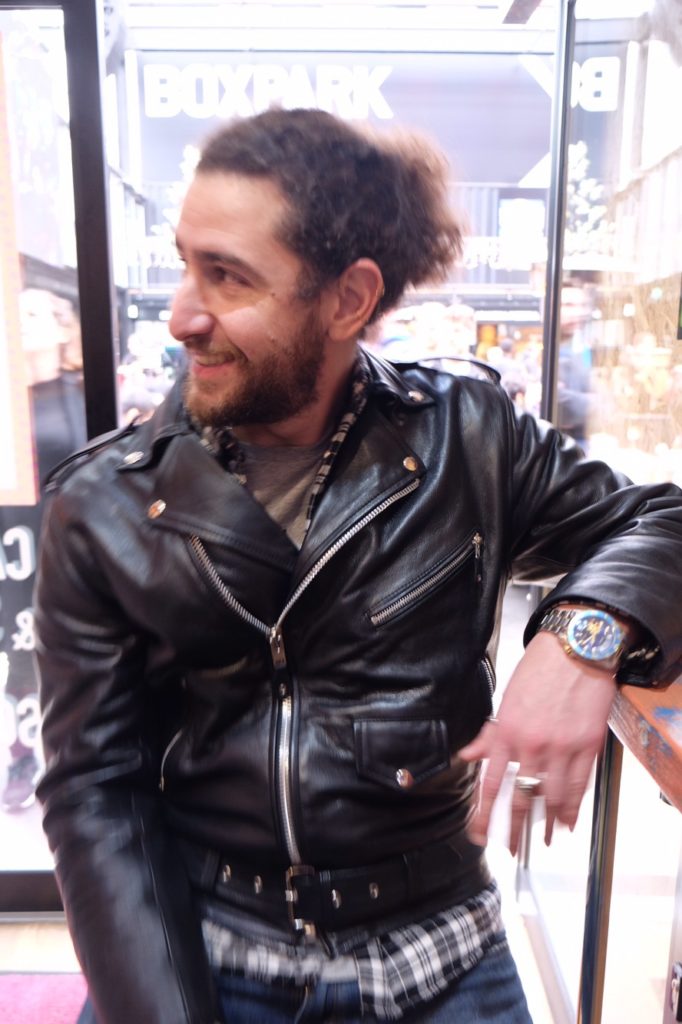 It's a cute little unit in the swanky Boxpark development by East Croydon station. The whole area is booming at the moment and the Boxpark is full of great new foodie outlets, so you won't go home hungry! Carioca is at the back of the Boxpark, near the live music stage. If you were wondering, Carioca is the name for a person from Rio.
The staff there are Brazilian which gives me comfort as to its authenticity, although they're the first to admit that the menu strays at times into fusion, bringing Brazilian flavours to other Latin and even British dishes. I won't get too hung up on this – they're one of the first places bringing Brazilian cuisine to the UK masses so…baby steps, right?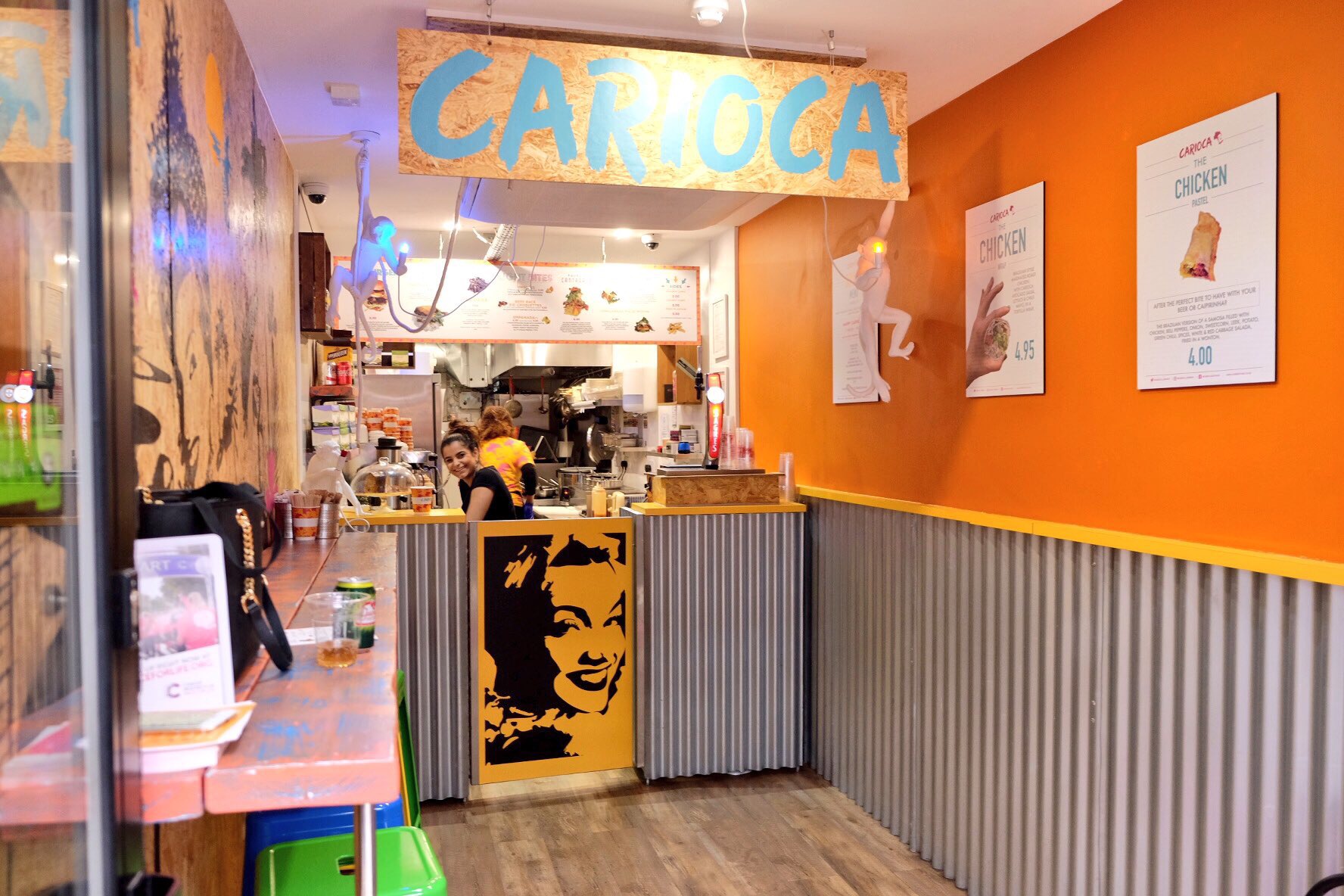 The menu is firmly in the street food space with light bites, burgers and Brazilian dishes to go, everything under £9. There's a good selection of Brazilian drinks too including Guarana (a Brazilian soft drink made from Guarana berries) and the whole rostra of Caiprinha cocktails! The latter are excellent.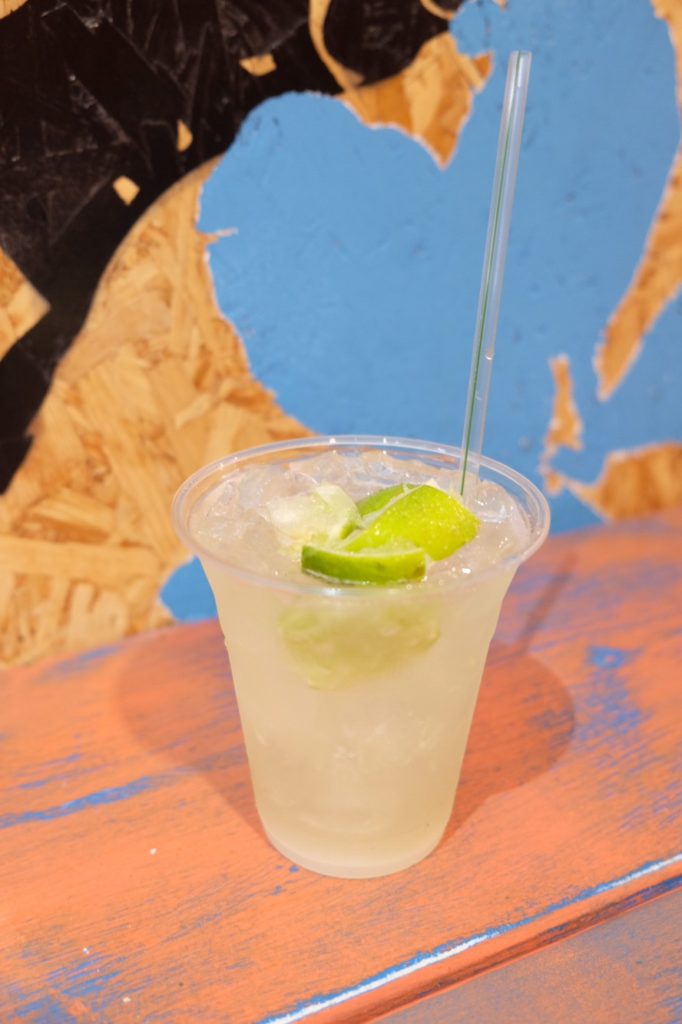 I get stuck into the food. The first thing I try is their Pastel which is sort of the Brazilian equivalent of a Cornish pasty and was my favourite thing to eat when I was in Brazil – they're SO good! It's a deep fried pastry shell filled with various things. Carioca are doing theirs with chicken and peppers. The chicken is authentic, the peppers less so – the Brazilians in country tend to do theirs with cheese which, thinking about it, would REALLY suit the UK market. Nevertheless, the chicken pepper mix is good and I enjoy it.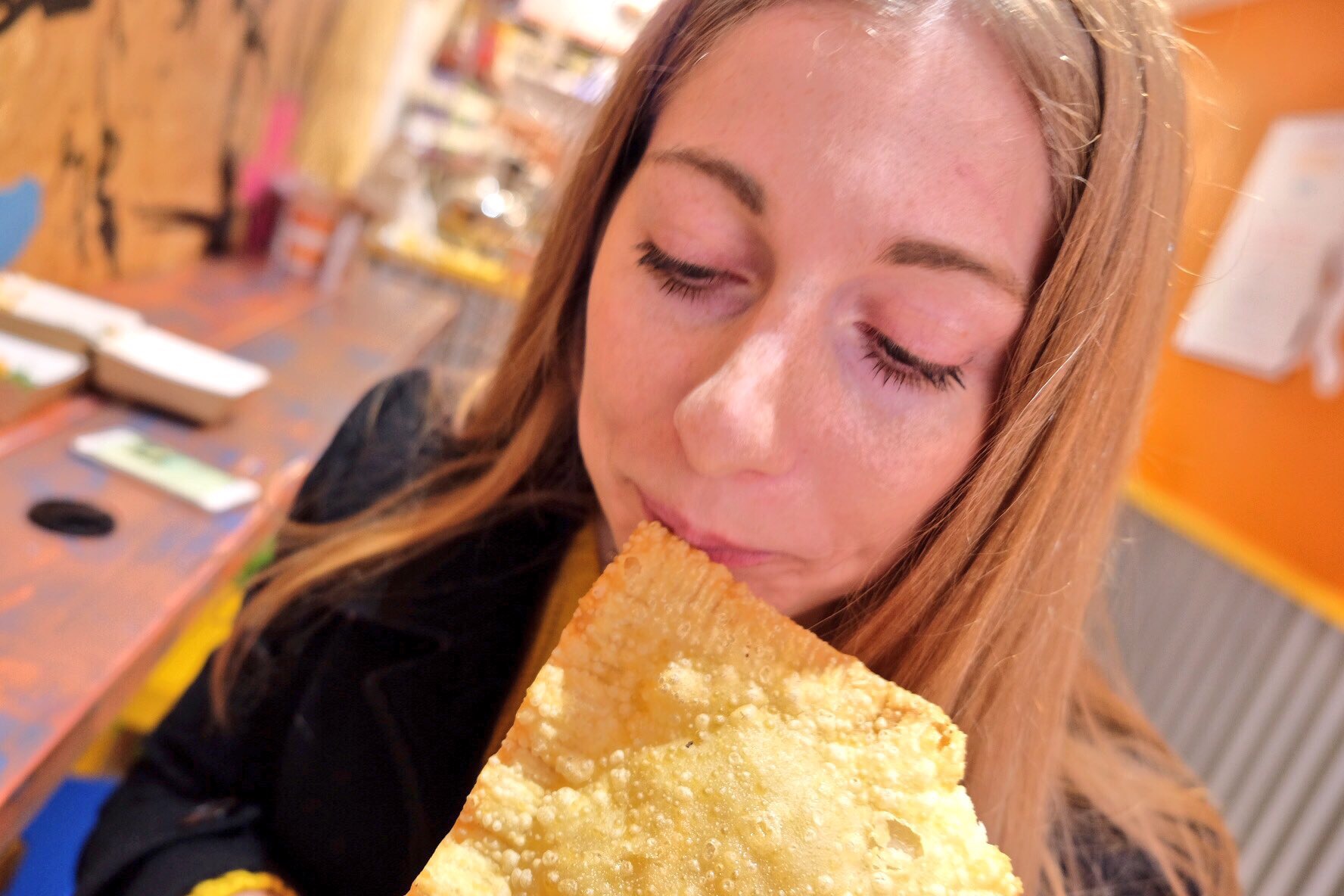 Next I move to their feijoada. This is a traditional Brazilian stew made from black beans and…essentially every part of the pig. It's a big bold, farty plate of stew and is usually accompanied with a long nap! It's real family food – probably equivalent to our sunday lunch in its familial connotations. Carioca's feijoada is a cracking one; full of flavour, deep in pork and with the traditional pairings of farofa (toasted cassava flour) and greens. My own Brazilian adored it and said it made him feel like he was at home – a beautiful thing to feel when you're over 5000 miles from family.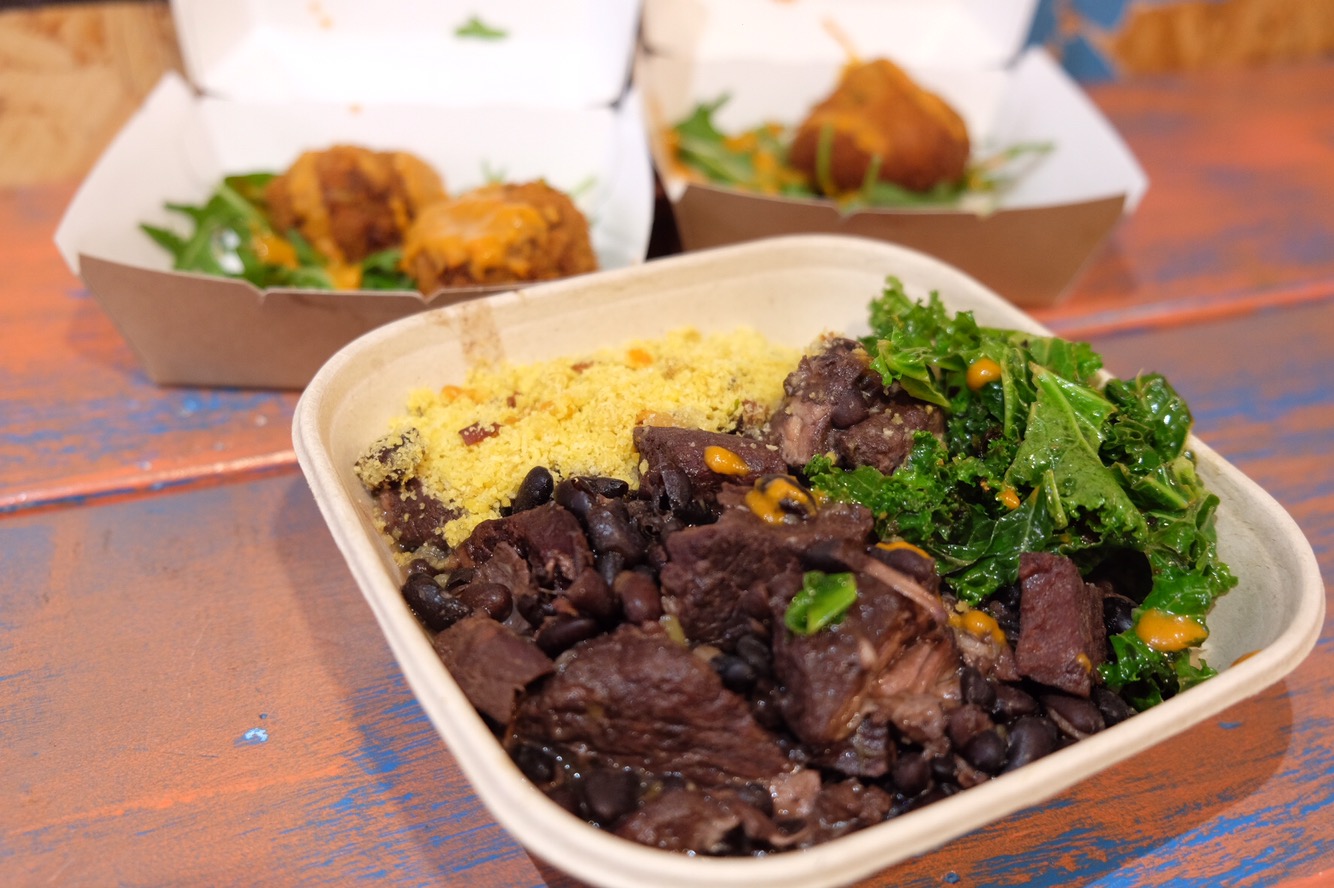 I also ADORED their beef back croquettes with mozzarella, coated in crispy breadcrumbs. These glorious little bites are full of luscious beefy goodness and should be devoured by the bucket load.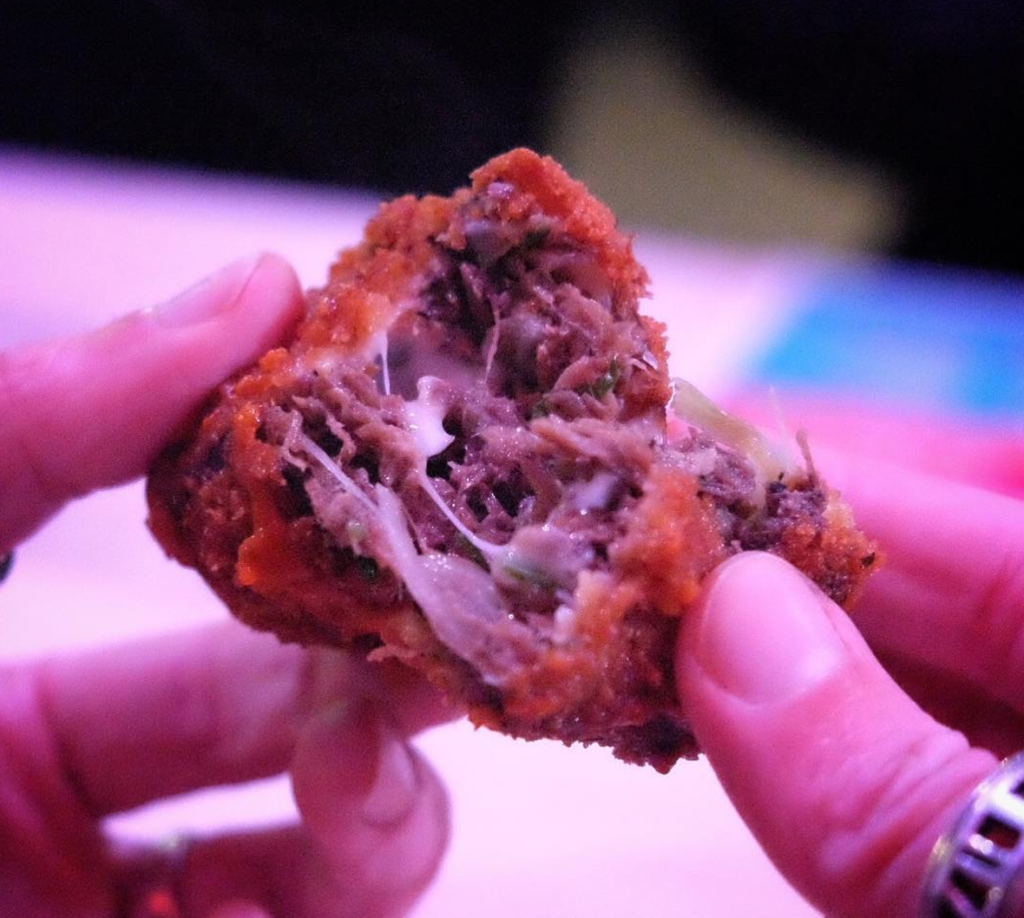 To summarise; Carioca is bringing a welcome bit of spice to the London food scene. It's one of only a few well known places serving Brazilian food and, boy, is it serving it! Go for the feijoada, stay for the caiprinhas!
http://www.cariocastreetfood.co.uk/
BOXPARK CROYDON
99 GEORGE STREET
CROYDON
CR0 1LD