By Vik Chauhan, FG Central Correspondent
Paddington's basin has very few spots for after work dinner or drinks and so the latest opening of Heist Bank is a welcome addition. Situated just a short walk from the canal, it is a vast space, operating on two floors specializing in wood-fired pizza, beer and even fresh flowers! The vibe here is definitely chilled out with lots of natural light and it feels like a friendly place to knock back a few beers or a cocktail or two.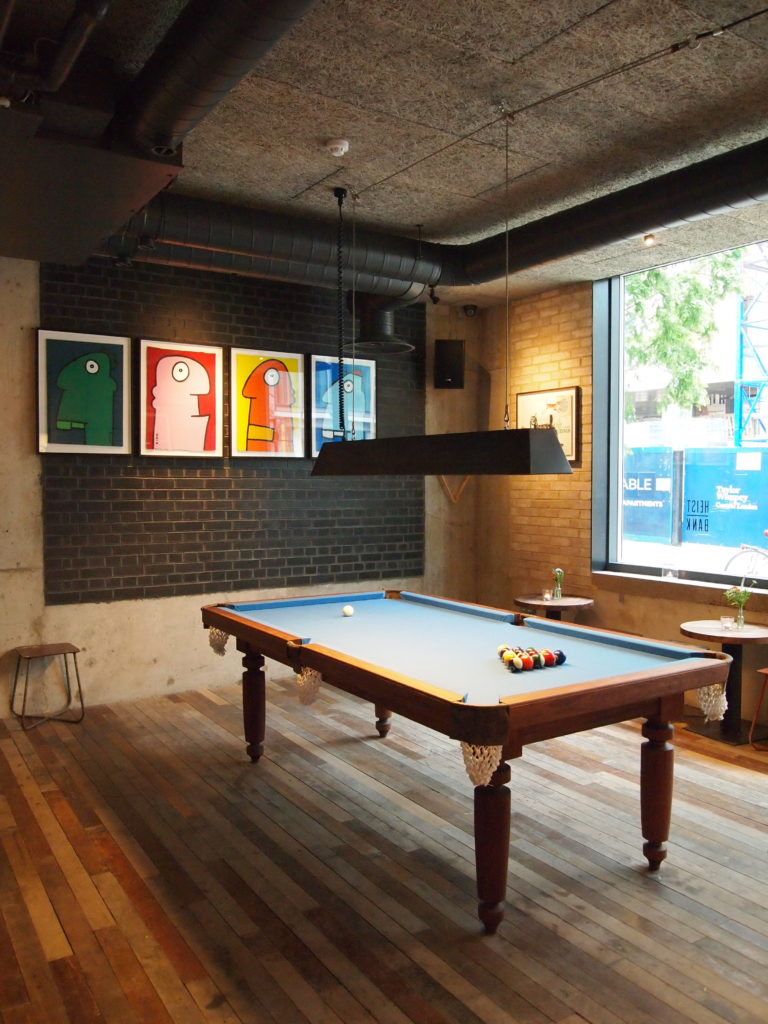 Heist Bank offers more than 10 local brews on draught, including the likes of Magic Rock, Beavertown and Siren. The cocktail list is also strong, offering the classics such as a Dark & Stormy, or a Negroni. If that doesn't take your fancy then the 'Perfect G&Ts' offer a range of gins suitably matched with tonics, fruit and herbs might or even a glass of wine.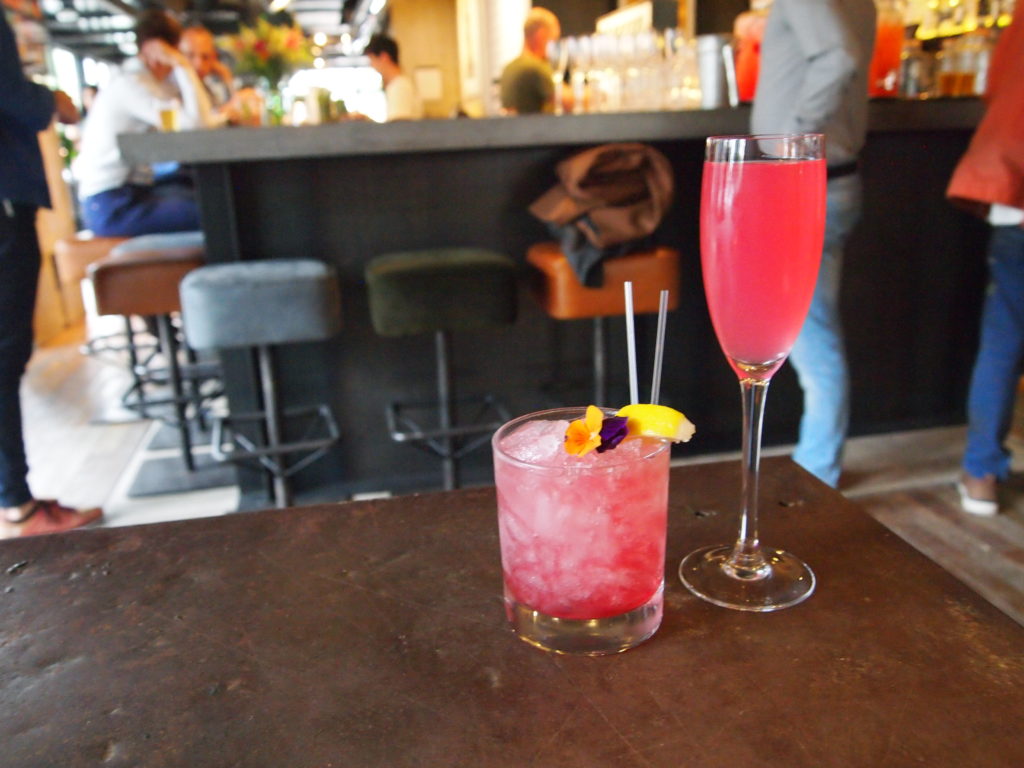 It's speciality is pizzas and with a wood-fired oven shipped in from Italy to make them, they're worth a try. The toppings are a little different to the norm: Lamb, preserved lemon, Brockley feta and wild rocket, or cauliflower, four cheese and caraway. We gave the Culatello, fennel & garlic salami, and fontina a try and it was GOOD. Besides pizzas, there's a variety of small or large plates which are definitely worth a go, such as slow-roasted lamb, steak and trout.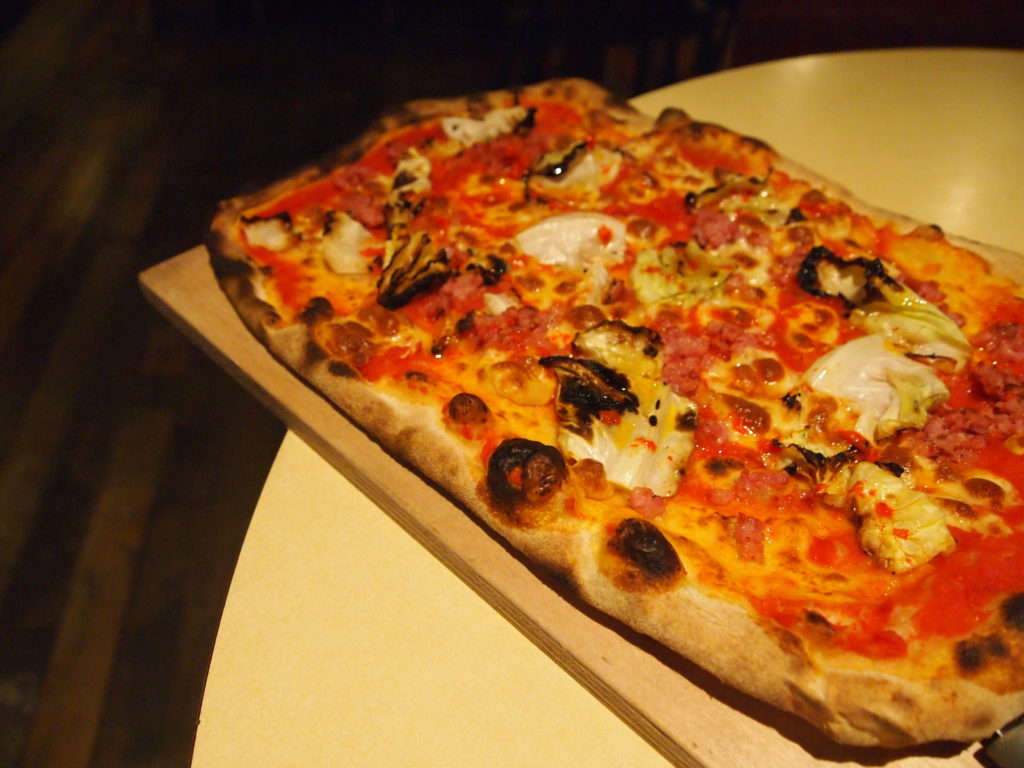 The chocolate pizza seems like the obvious choice for dessert, but not so in my opinion. It is easier on the eye than to taste. The Baked Somerset ricotta, plums and toasted oats did however, go down well.
An airy, open space, Heist Bank is a great destination around Paddington for a lunch time break from the office, quick coffee, or after-work drinks. There are tonnes of games and a pool table around, makng it a good event space too and I can imagine it's going to be VERY popular over the Christmas party season – rightly so. A good addition to the area.
5 North Wharf Road,
Paddington,
London
W2 1LA
Twitter: @Heistbank
Instagram: @Heistbank
Facebook: https://www.facebook.com/heistbank/
Piece by Vik Chauhan, FG Central Correspondent