Nothing is nicer in London than dining riverside. Be it al fresco or tucked behind glass windows watching the rain splatter the pane of the Thames, it's a delight and too oft a luxury. I found a new riverside spot recently that combines the holy trinity of good food, great wine and lovely atmosphere: High Timber, just across the Thames from The Tate.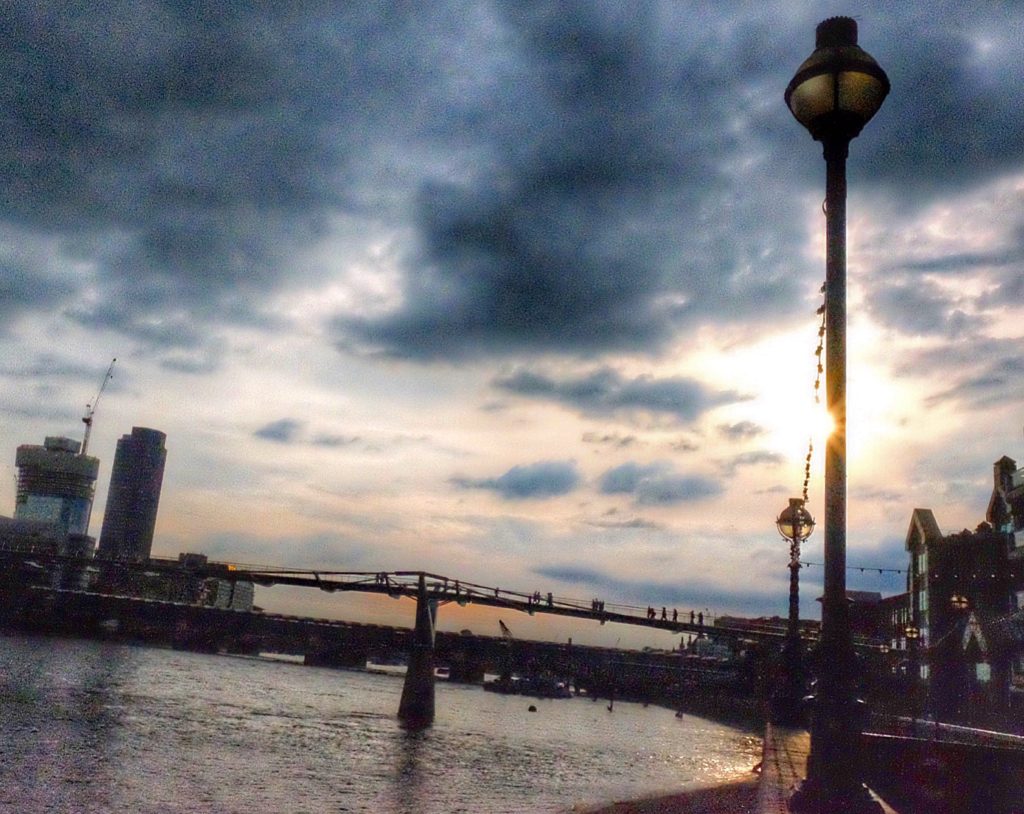 High Timber is a South African restaurant co-owned by the powerhouse of Jordan Wine Estate owners and one of London's most successful restauranteurs. It's a sleek site with glass fronting and chic decor juxtaposing colourful pieces of South African art (such as the huge multicoloured rhino sitting in front of the place)!
Wine is obviously a focus and the list is huge. On site they have over 25,000 bottles in stock, including some rare vintages, and some of the cellars have private dining rooms in them, perfect for the budding wine aficionado! The wines that are paired with our colours by the staff are insane – everything I drink is bang on.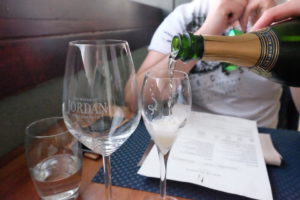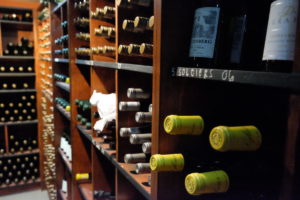 The food menu is relatively modern with predominantly British ingredients prepared with a South African nod. I try my first ever white tomato, in a chill and delicious gazpacho made of them. Because I'm a veritable pig I follow this with a sharing board of the starters so that I get to try them all. Memorable is their beef carpaccio with foie gras, Parmesan and truffle because….well, obviously. Home smoked salmon with rye is less showy but tasty and the grilled mackerel with tomatos and gooseberries showcased two best of British ingredients very well.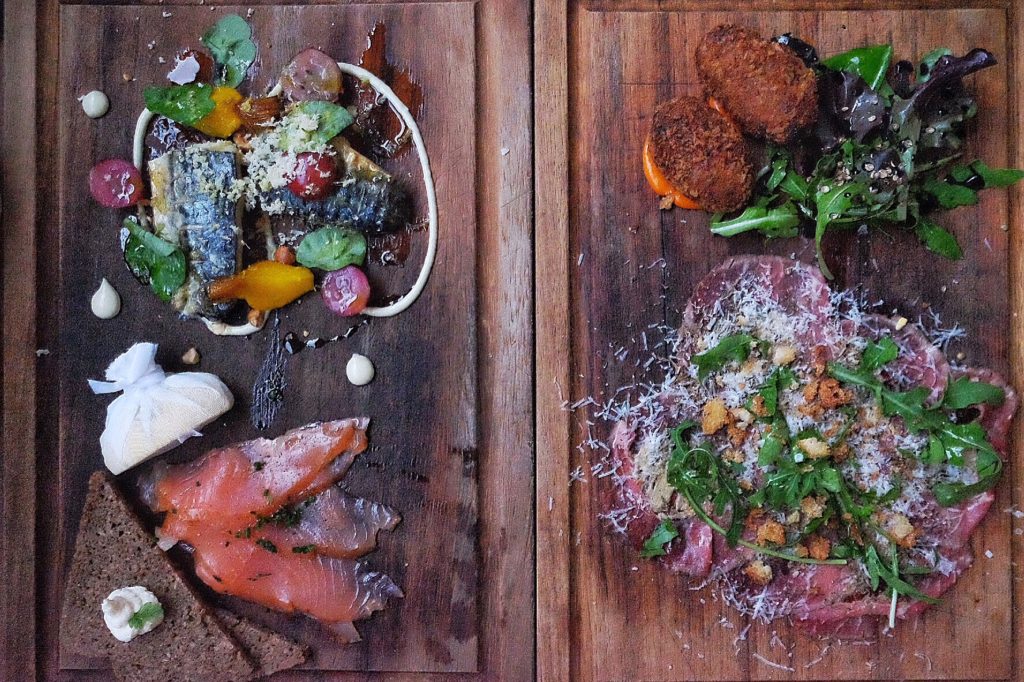 Mains get serious with the steaks that High Timber is famous for. We try a sirloin and a rib eye (my favourite cut) and both are cooked well, tasting beefy like they should.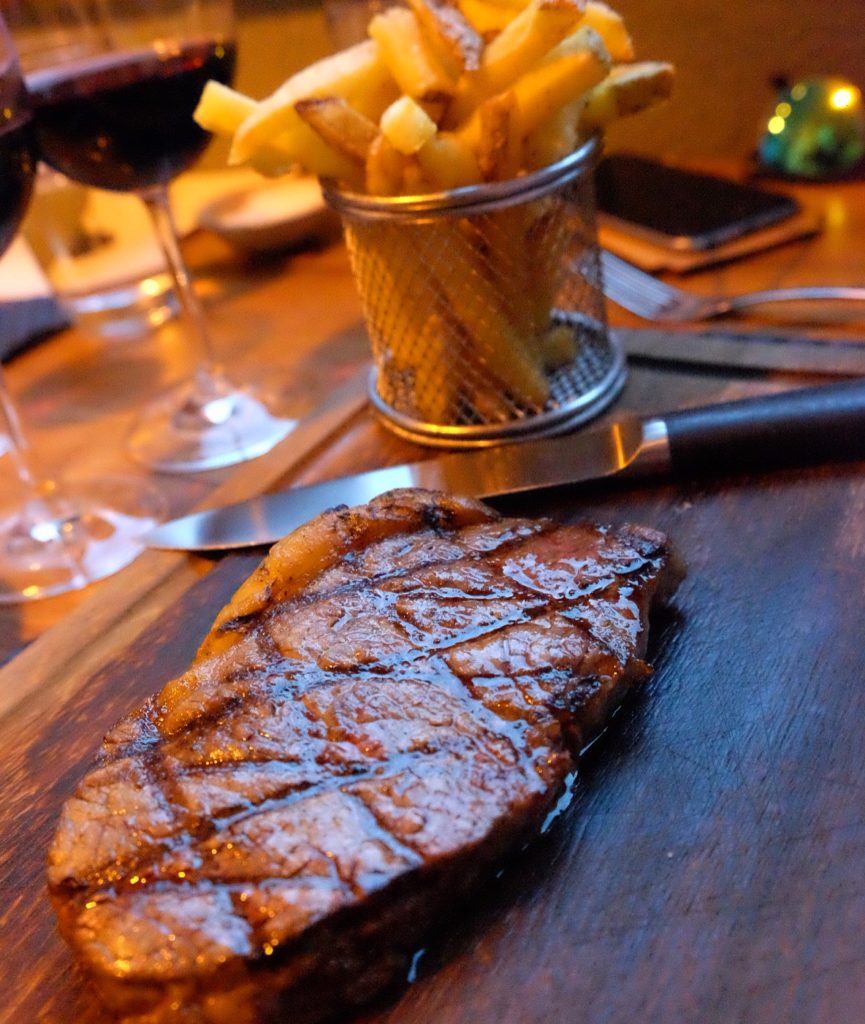 Desserts finished me off. I was told to try a malva pudding which turned out to be a traditional South African pudding – a sort of sponge with apricot jam and a cream sauce. I'll probably send every South African reading this absolutely mad but…I didn't think it was anything special. I'm from Britain, land of the steamed puddings and sponges – this ain't got nothing on some of our classics! More exceptional was their Don Pedro – essentially an ice cream milk shake with a shit tonne of Amarula (South African cream liqueur) blended in. It was really naughty and probably the most fattening thing I've eaten all year, but god it was great.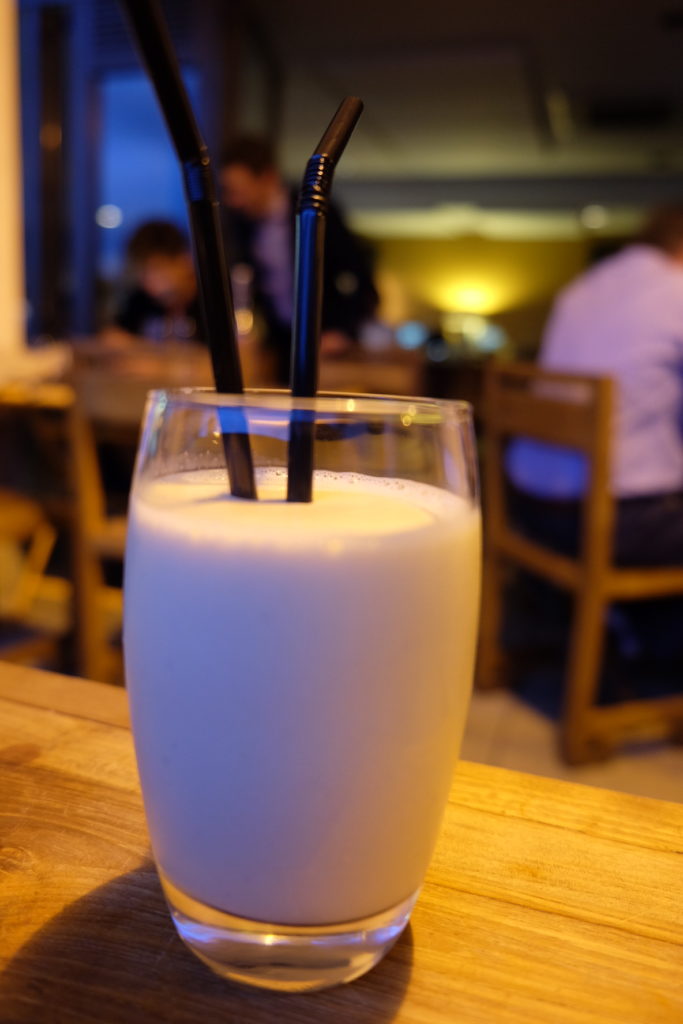 I truly enjoyed High Timber. It's a solid restaurant in a solid location and the wine was beyond good. The pricing isn't bad with a 3 course meal including wine probably costing around £50 a head. On Fridays too they do a cracking deal – steak with chips and a glass of Stellenbosch wine for £20! Head on down and try it out!
8 High Timber St, London EC4V 3PA, United Kingdom
+44 20 7248 1777