Normally I'd save the punch line of my reviews until at least the second paragraph, but in the case of Kiri I'll make an exception. With no beating around the bush, the newly opened Kiri in Mayfair is excellent and I recommend it to any and all diners. It's serving Izakaya styled Japanese food – this is roughly equivalent to a gastropub/ late night snack bar. Expect plenty of small plates and a heavily alcohol orientated drinks list and you'll be thinking along the right lines. It's funkily decorated, with a sake bottle chandelier and comic art on the walls. The service is brisk and knowledable and the pricing is around £40 a head, including a drink or two.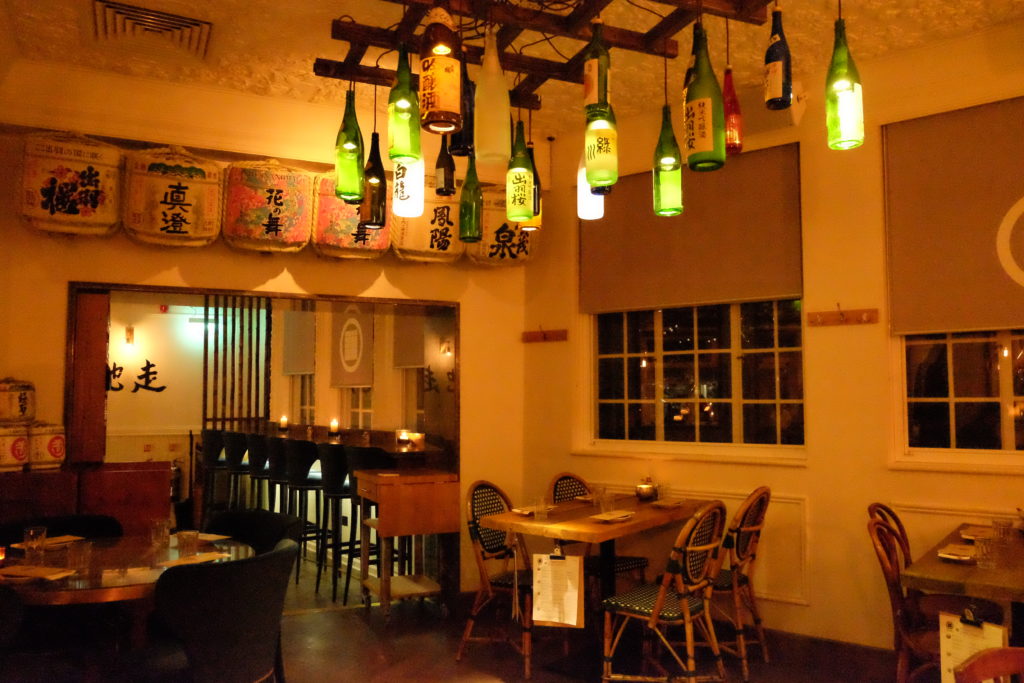 Whilst I'm on the topic of drinks, Kiri's sake menu is really something special. They have an extensive sake list with the staff know inside out. My waiter recommended to me a number of options to match each course and I was pleased with each one. Sake's a relatively new discovery for me – I was introduced to it at one of Inamo's sake classes and Kiri cemented my love for it and took it to a new level.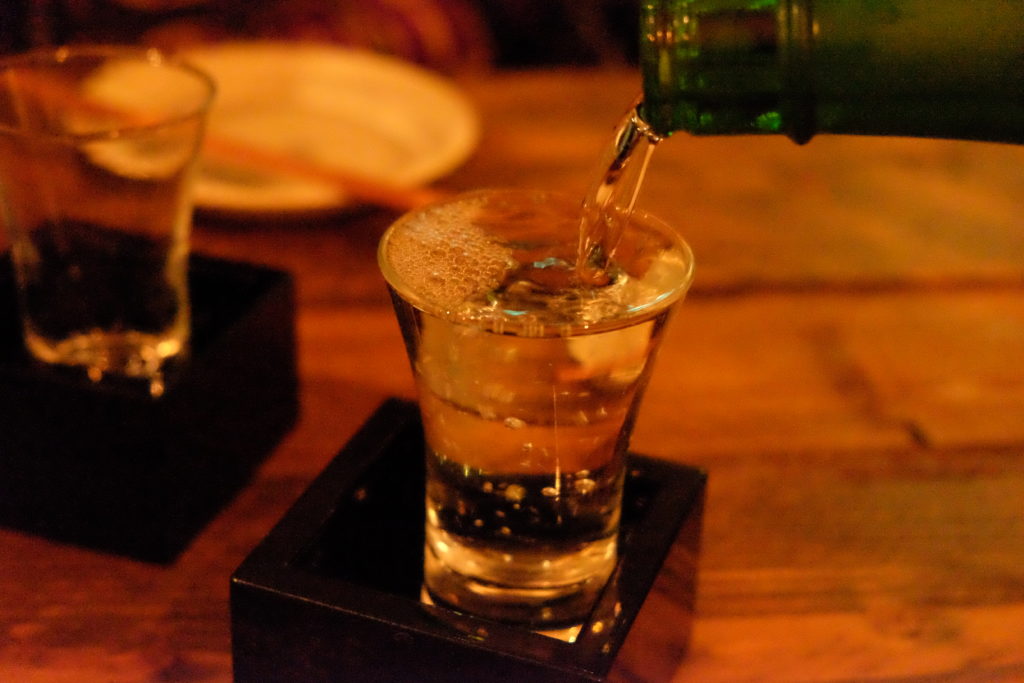 The food menu is based on small plates ranging across meat, fish, veg and with a few sashimi and maki sushi options. An immediate highlight was a plate of thinly sliced fluke (a white fish) and TRUFFLED soy sauce. Jesus this was good. A perfect blend of creamy, chill fish, salty soy and punchy truffle. Glorious.
Battered tentacles of squid with mushroom ketchup were tender and moist and rock shrimp tempura with juicily plump, accompanied by a spicy mayonnaise. Both good things. I enjoyed too a plate of fried lemon sole with plump and shiso, served in a basket of its own fried bones, which you eat too.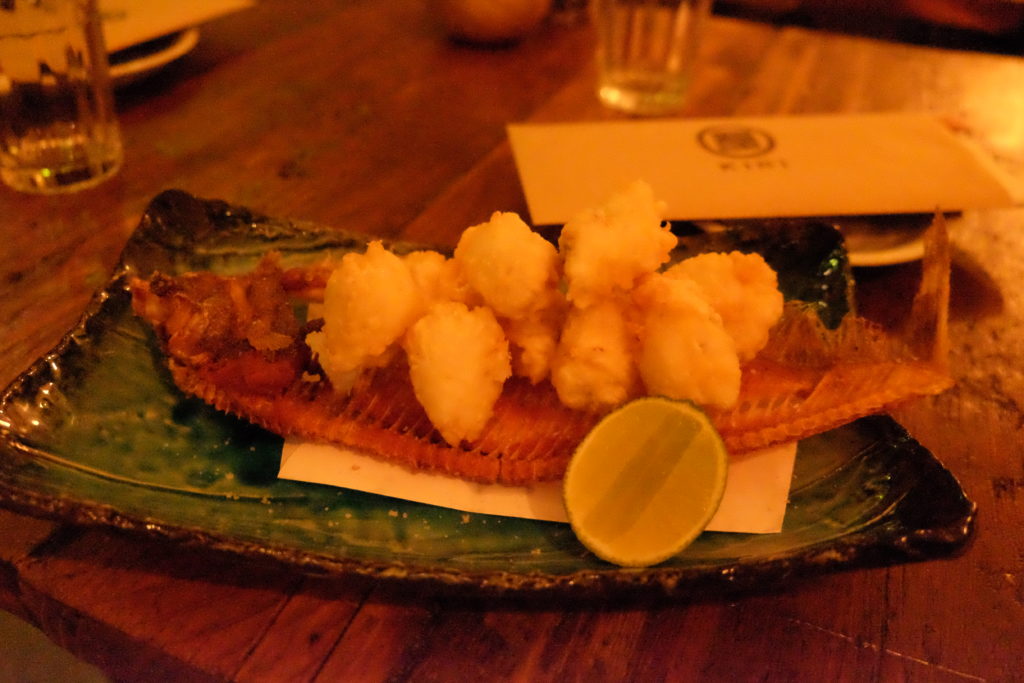 Also worth mentioning were skewers of octopus with wasabi dressing and excellent sushi – the selection isn't massive though and it's not what I'd come here for – the small plates are stand alone good.
In the meats we tried seared wagyu with ponzu dressing. The beef was super tender and the sauce both salty and fruity. The pork with kimchi was okay – if not as memorable as the rest. The miso aubergine was tasty, if a little heavy handed on the miso. Fried cubes of tofu was good….if you like tofu. It came in a broth of shittake mushroom and was full of yummy umami goodness.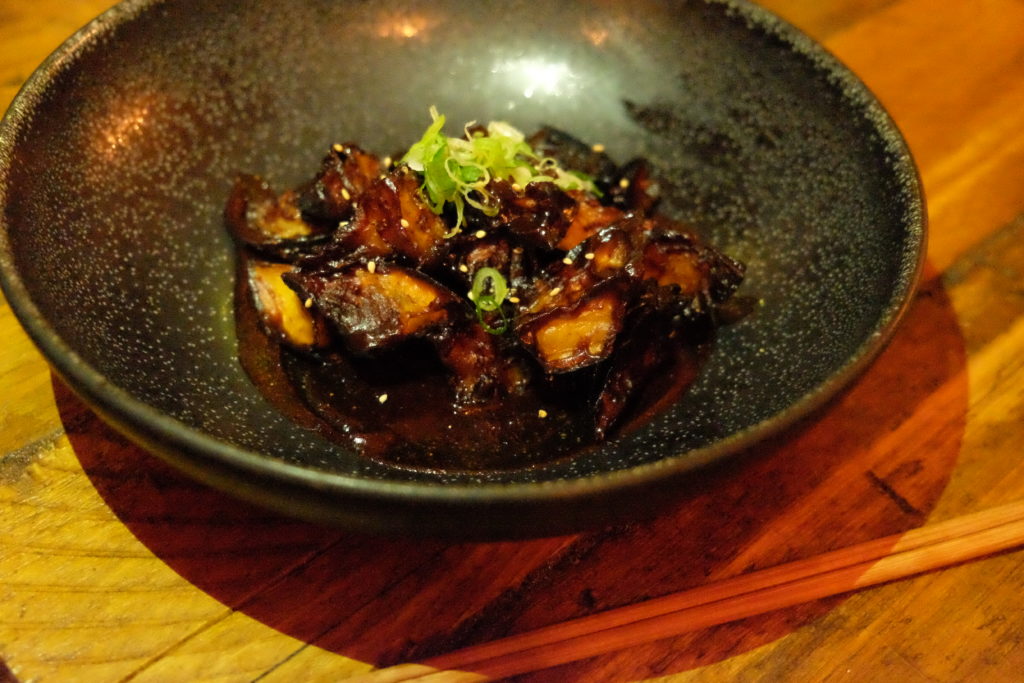 In sort, I really, really liked Kiri. Genuinely, it's cracking and you should book now. Standout points for me are their sake menu which is on point, and that dish of fluke. I'll remember both for a long time.
22-23 Woodstock St, Mayfair, London WC1 2AR