If you're in the market for sushi and happen to be in our fine capital's West, I have just the place for you. Kurobuta is one of Chelsea's 'it' places, serving modern takes on Japanese Izakaya small plates in a trendy set up on the King's Road. It's the brainchild of ex-Nobu chef Scott Hallsworth and quickly established itself when it opened a few years ago as one of THE places to go for Japanese food in London. The decor is technicolor punk, with graffiti walls plastered with rock and roll pin ups and tables decked out with their own self serve beer pumps. It's been on my radar for a few years but I've never quite made it down…..until now. I headed down one sunny Saturday lunch time to see what all the fuss was about.
The day was glorious, the terrace doors thrown open onto the King's Road and I luxuriated in the sunlight over a white wine and apple cocktail whilst perusing the menu.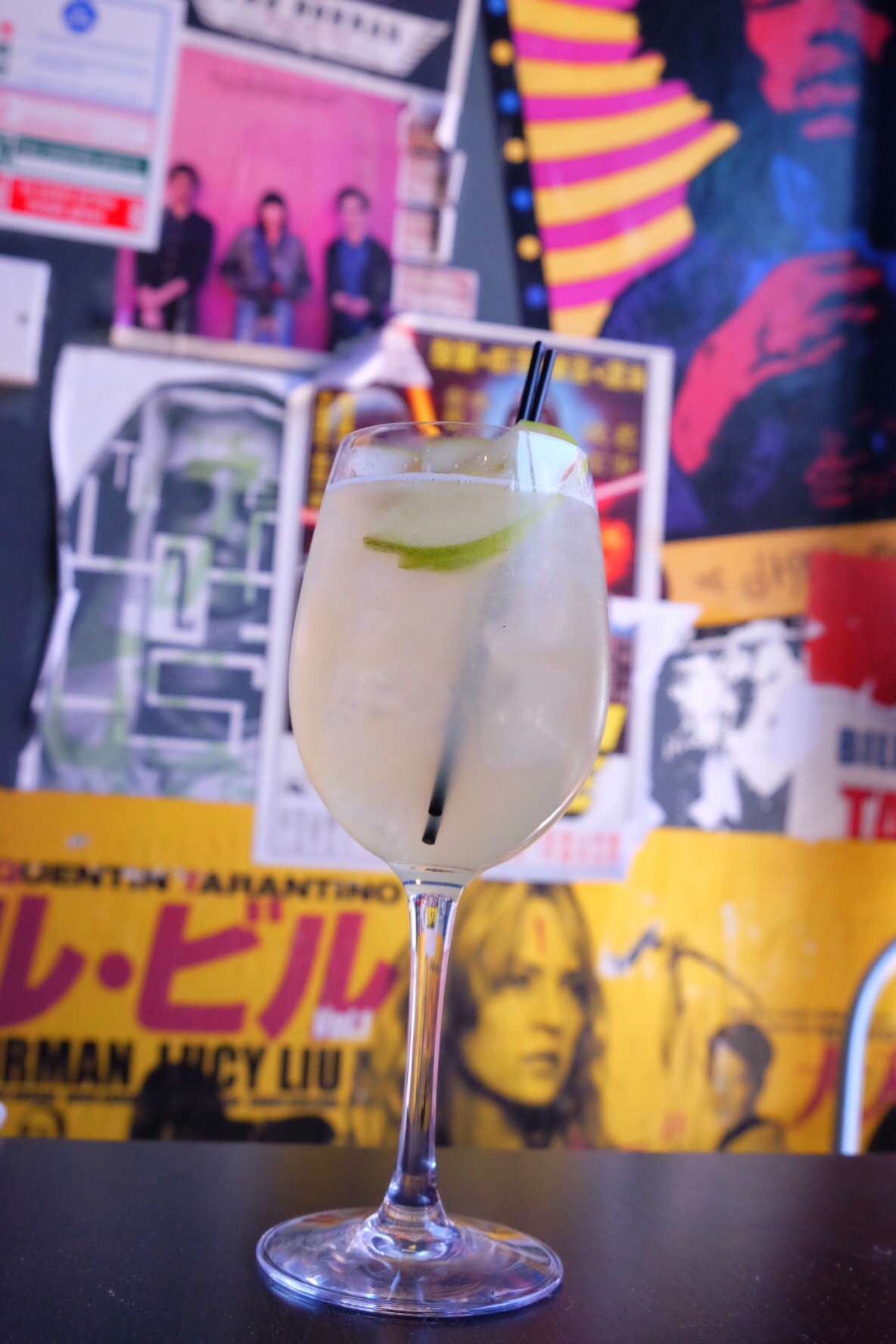 The menu spans sushi, snacks and raw food, Japanese junk food and robata grill plates. When I'm reviewing I tend to ask the restaurant to pick my dishes for me so that show casing their restaurant is entirely in their control, and that day I followed suit. Ball officially in their court, we kicked things off with fried baby shrimp with kimchee and kimchee mayonnaise….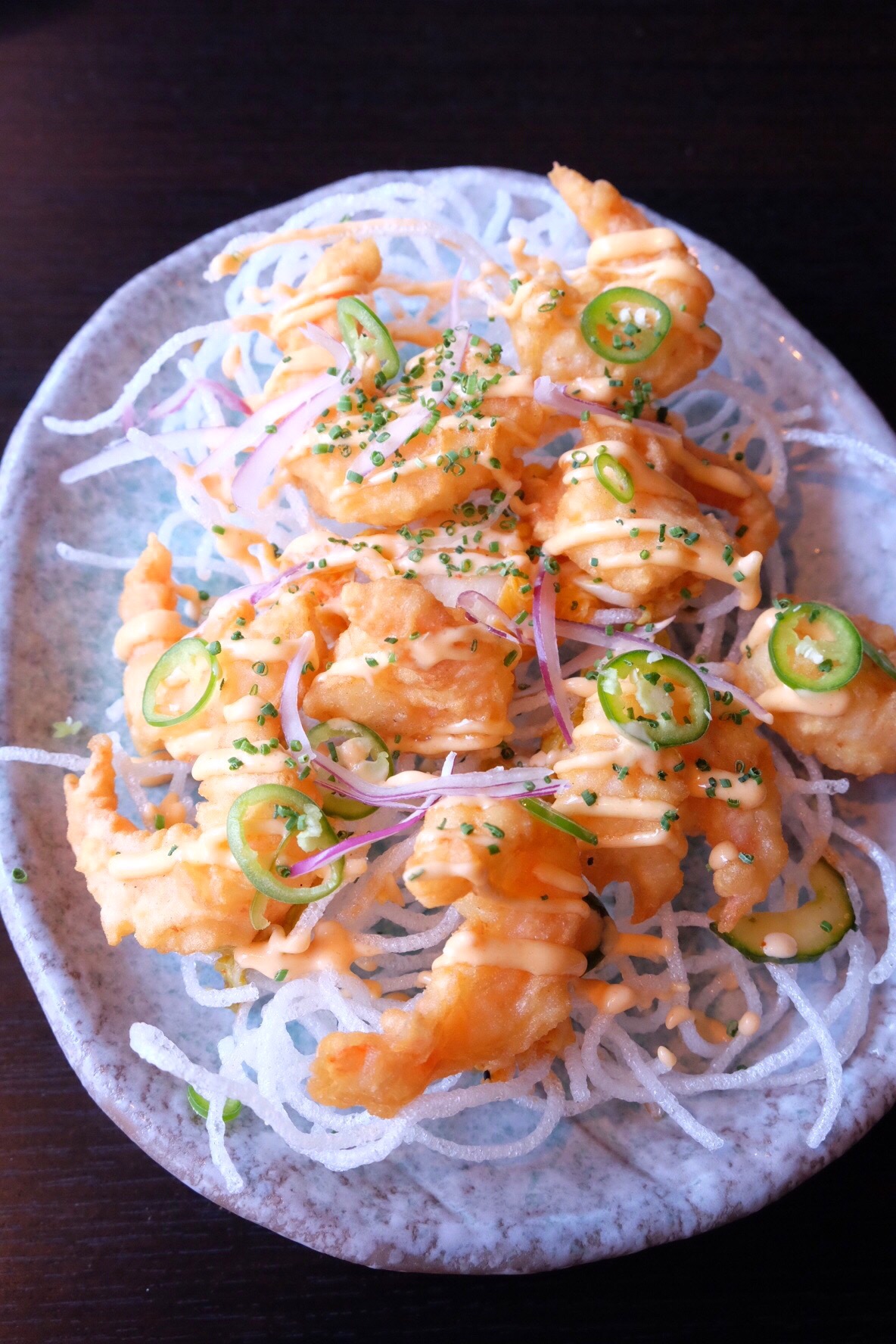 This was absolutely excellent and really, the picture says it all. I saw another table having it when I first sat down and definitely had my fingers crossed that I'd get to try it. The shrimp are beautifully plump and juicy, encased in this light, crispy batter, and surrounded with creamy mayonnaise for dipping – what could be nicer?
Next we headed (relatively) healthy with a crispy kale salad with peanuts and peanut dressing. This was a curious thing and a marvel of textures, with crispy kale and peanuts juxtaposing softer, wet kale on the bottom of the plate soaked in the dressing. It's very good, but probably not for the faint hearted. For a vegetarian dish, it certainly packs one hell of a punch.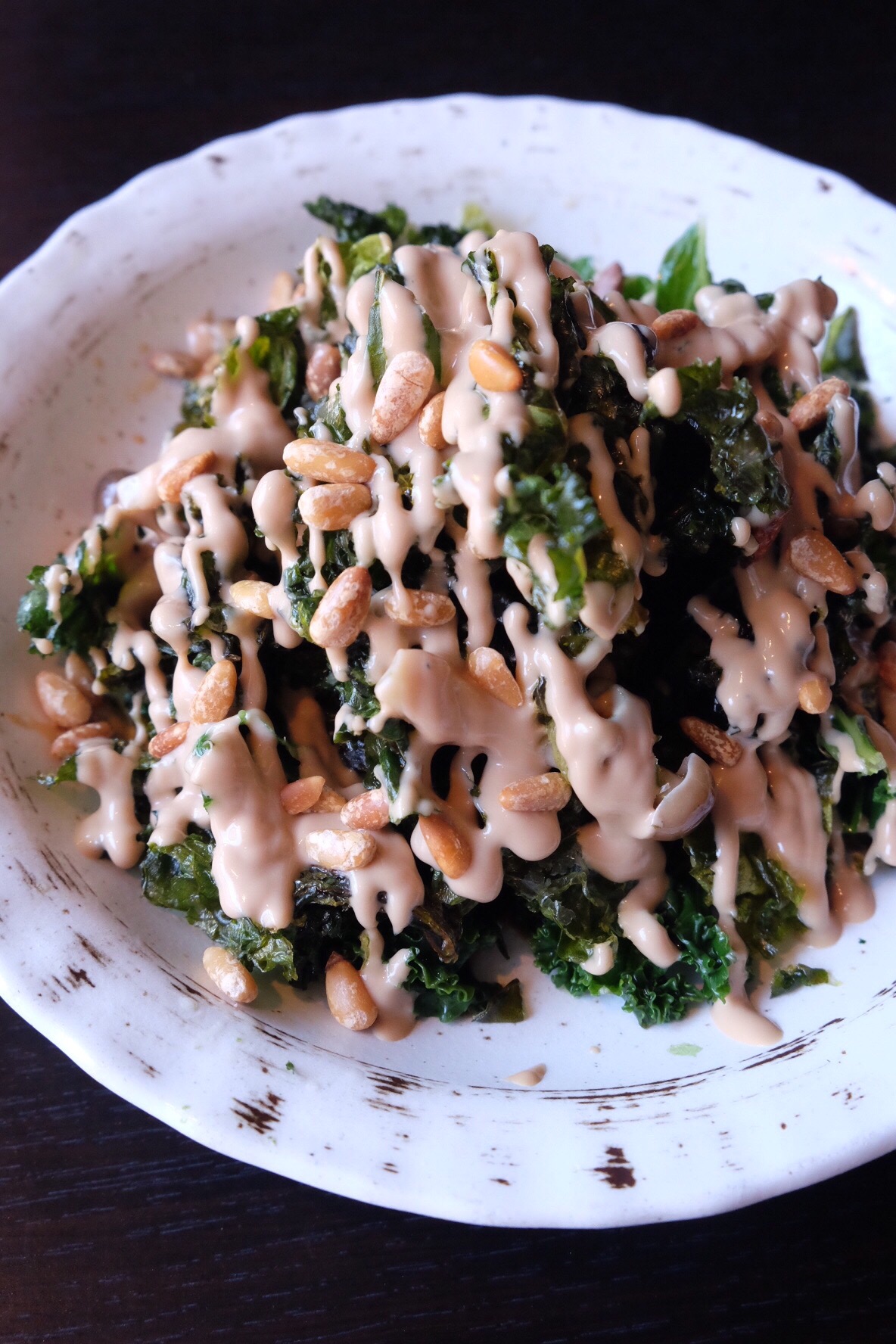 This is born out by several of the vegetarian and vegan dishes actually, with a miso aubergine dish topped with sweet candied nuggets of walnut kicking some serious ass and Japanese Mushroom Hoba-Yaki with Gorgonzola, Pine Nuts and Lemon-Miso Dressing rocking some meaty *vegetarian* panache!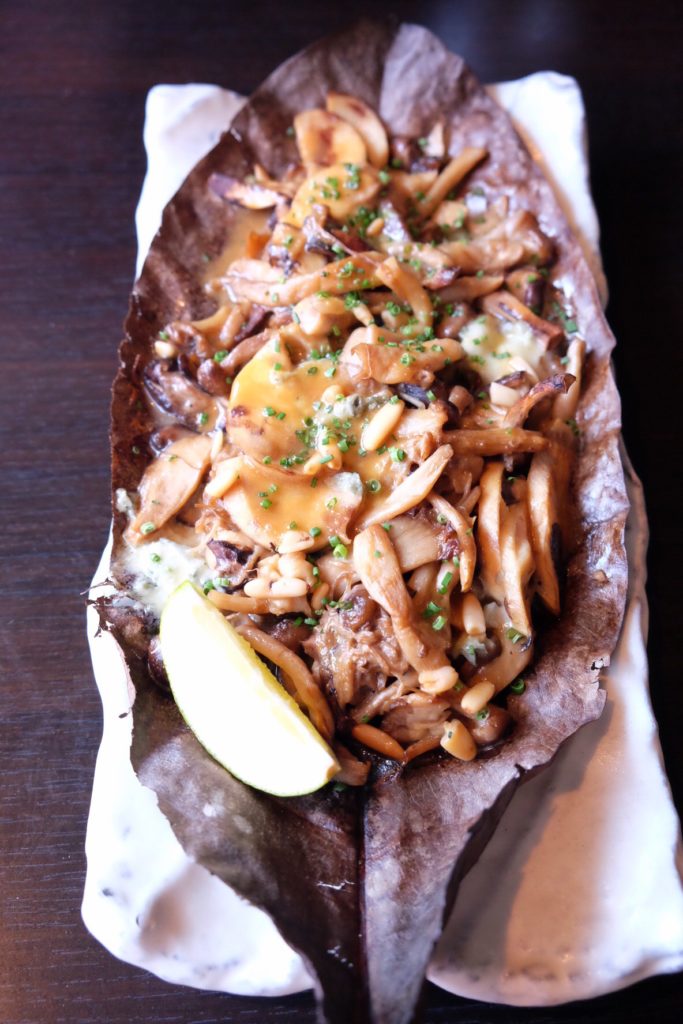 I moved onto one of the more infamous dishes on the Kurobuta menu: their tuna sashimi 'pizza' with truffle ponzu and wasabi tobiko (pearls). This was way better than expected – the menu description had definitely struck fear into my heart – with a base akin more to a crisp than a doughy pizza crust, and the whole thing thankfully cold!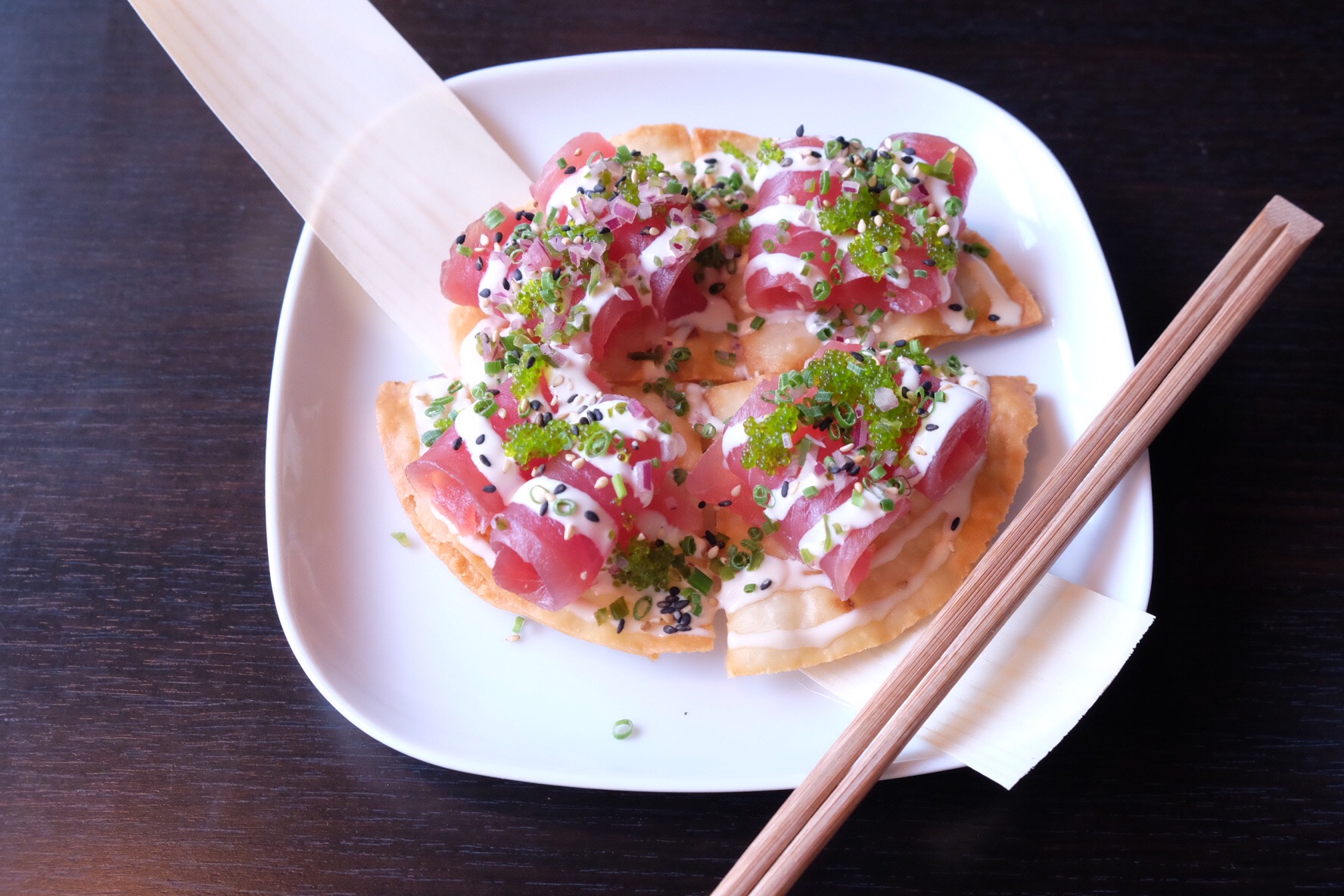 Next I moved onto the sushi offerings and sampled a roll with salmon gravadlax with avocado and dill mayonnaise. This was utterly delicious – the dill mayonnaise worked perfectly with the chill, cured salmon, and the rice was well flavoured.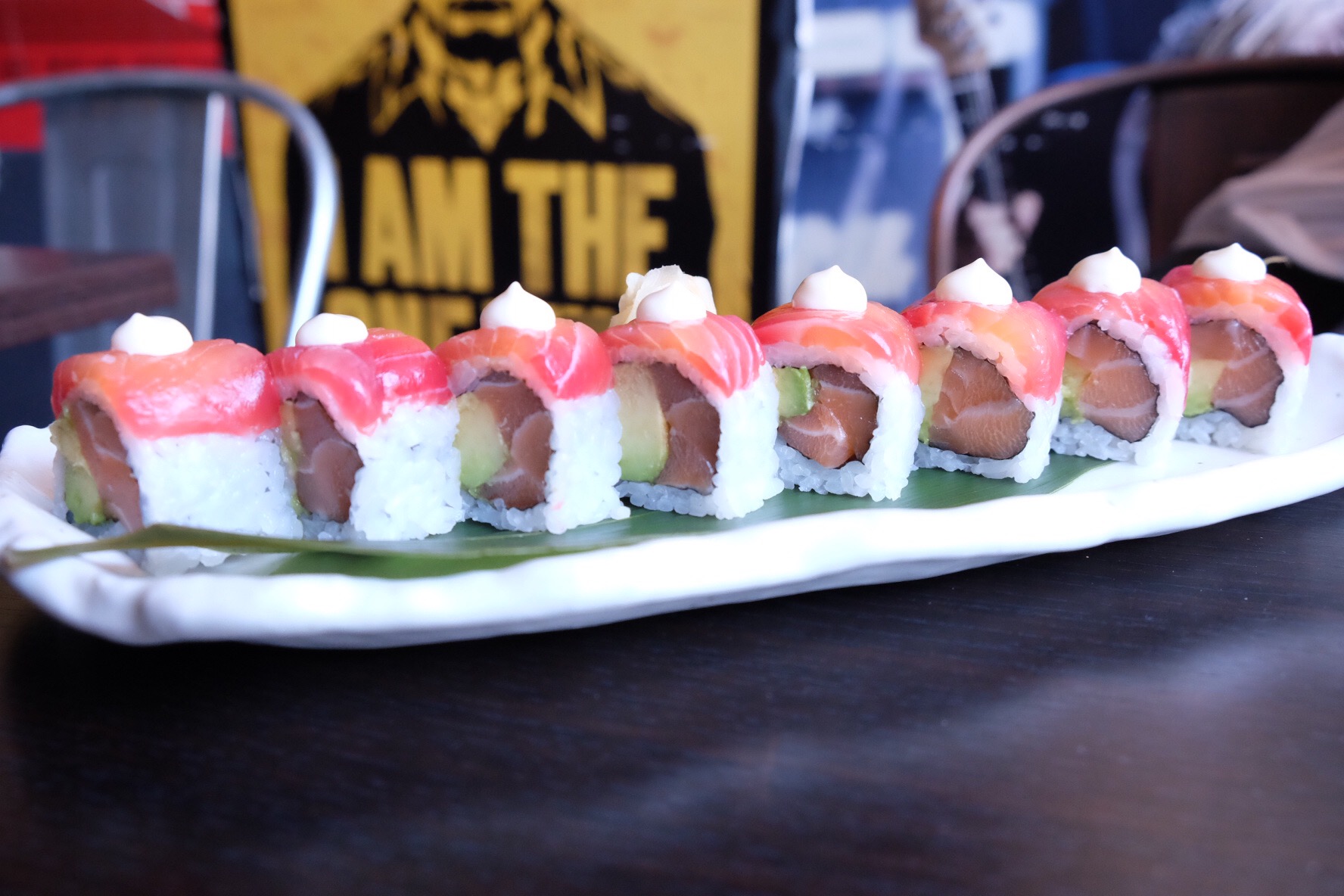 I finished with what was apparently my favourite dish, judging from the photo (FYI, it wasn't – the sushi was); pork buns with peanut soy. I love pork so this was definitely up there and the peanut soy was a nice touch – really sticky and rich.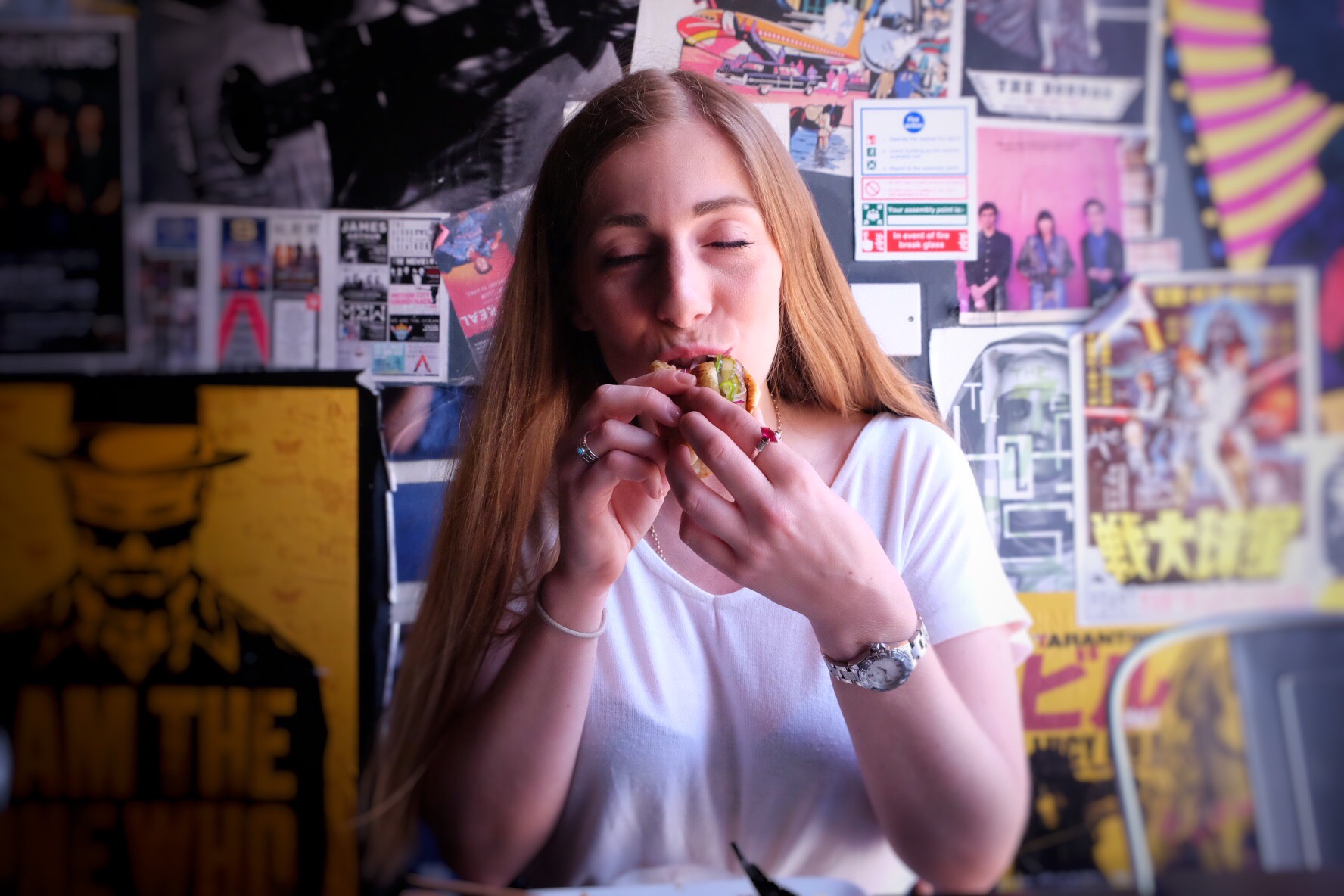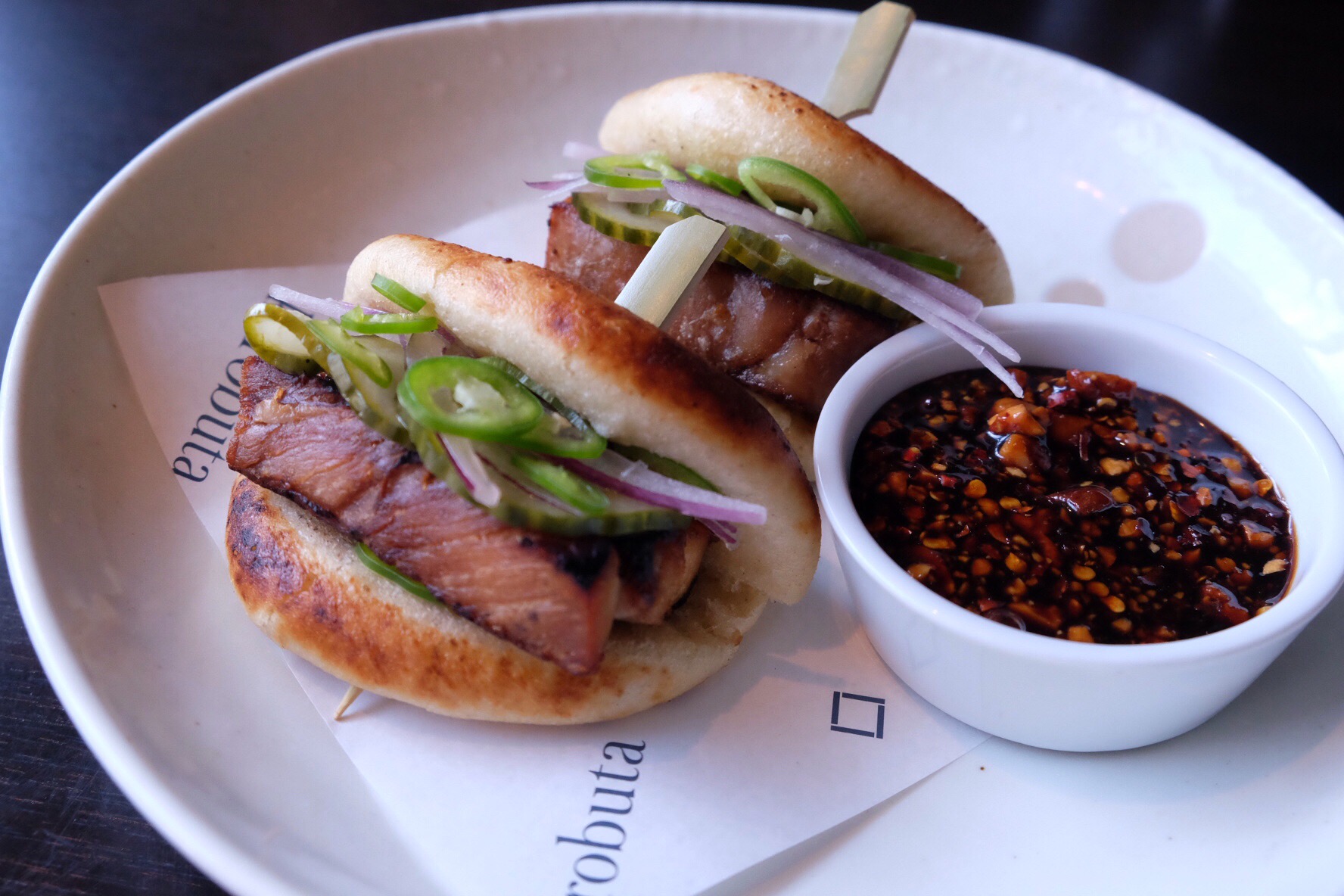 I left it far too late before visiting Kurobuta – it's a fabulous spot with top notch, very funky, Japanese food in a cool environment. It's not the cheapest of noshes (but where is for sushi in London!) at around £50 a head for food and a drink, but it's worth it for the food you're getting. There are two branches in London – Marble Arch and Chelsea, which is a franchise – and both offer very swanky private dining areas for events too. Well recommended; get yourself along!
http://www.kurobuta-london.com/
312 King's Road,
London SW3 5UH
0207 920 6442