It's only recently that I've discovered the culinary wonders of Peruvian food. I could probably say the same for the whole of London- it was the arrival of LIMA restaurant (now holder of 1 michelin star) that sparked a wide spread interest in this style of cuisine. The group now has two restaurants in London – the original fine dining restaurant in Fitzrovia and a more casual joint in Covent Garden, LIMA Floral, which I've reviewed before (Link: http://www.foodgoblin.com/lima-floral-piqueos-pisco/).
The food is….unique, bringing new flavours, textures and even colours to the Western diner. Think squares of soft, mashed purple potato, cold and topped with raw, chopped tuna, finished with drizzles of yellow, sour sauce. The food is vivid, fresh and challenging. I've loved what I've tried.
Recently LIMA Floral introduced a new sharing menu, The Yunza Selection Box, which for £60 offers 9 small plates to share between two and I went down to try it out. This works for me – with a style of cooking as new to me as this, being able to try lots of things at once is great. It arrives dramatically, plated around a wooden window box (apparently based around the Peruvian tradition of gift giving), like a Latin afternoon tea!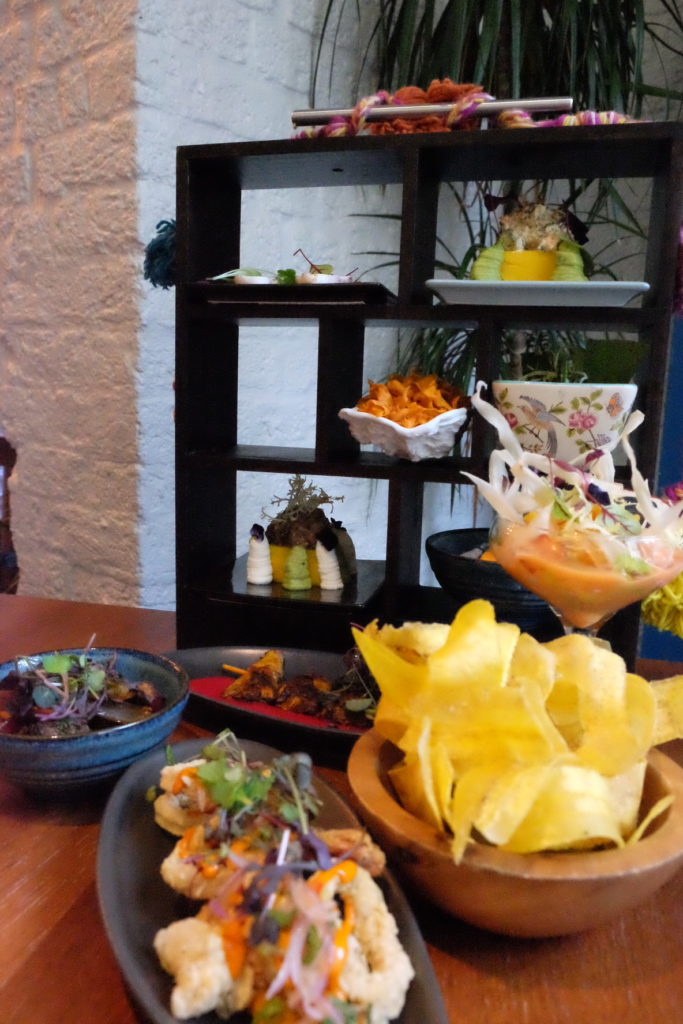 In the selection you get a range of dishes from the whole lunch menu, both cold and hot, and it's not for the faint hearted – there's a lot of food! You definitely get your money's worth for £30.
Standout dishes for me included their hot beef escabeche potato causa – the beef was artfully spiced, the potato rich and creamy. I also loved a tiradito of octopus with black olive. Plating is characteristically excellent.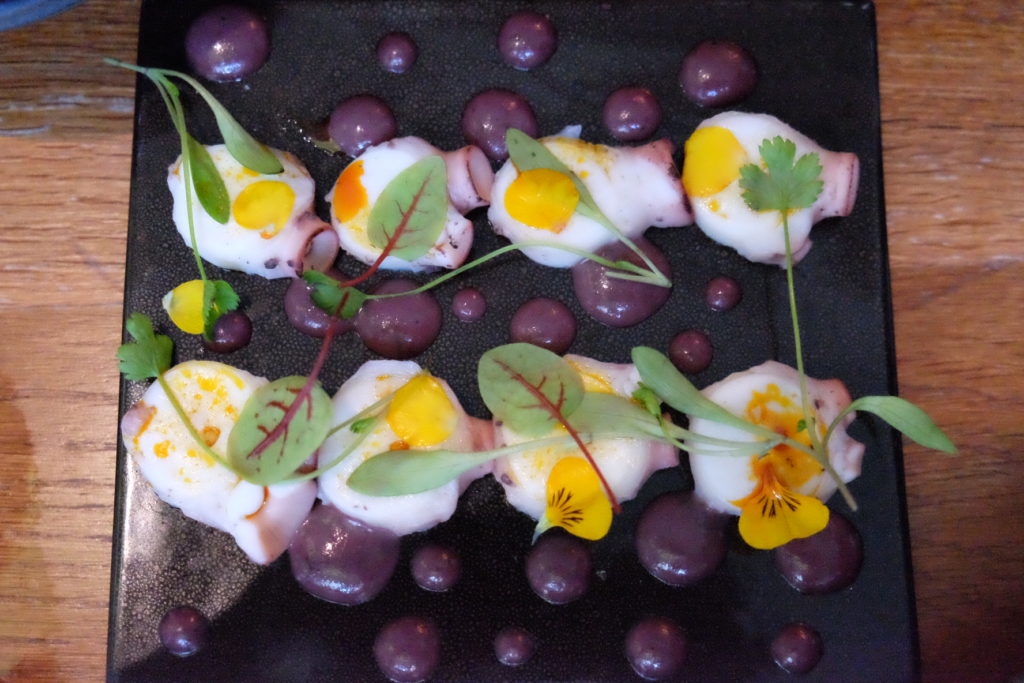 I really enjoyed this new menu offering. I'm still getting to grips with this style of cuisine and I left, stuffed, feeling like I'd tried a whole load of different things. Fully recommended.
Available weekdays from 12-3pm in the main restaurant, with a reduced version on the bar downstairs.
14 Garrick St, London WC2E 9BJ, United Kingdom
+44 20 7240 5778