We all love a bottomless brunch nowadays – they're all the rage and you can barely stagger 10 metres out of your house without stumbling across free-flowing prosecco alongside your eggs these days. I like them; you can't beat a bit of champers and it's refreshing not to have to justify drinking before 12 after all!
I tried one last weekend with a bit of a different vibe to my usual haunts… hint – with a bit of a nod to the East! The Devonshire Club has recently launched a Saturday brunch called Sushi in the City dedicated to another one of my favourite things – sushi and sashimi! I popped down to see how it was.
The Devonshire Club is an exclusive private members club and restaurant near Liverpool Street. I spent a good few minutes wandering around Devonshire Square lost, looking for the club, before realising that it's one of those places that is so exclusive that it doesn't sign post itself! Exposed early as ones not-in-the-know, we found the venue and headed inside. The space itself is absolutely gorgeous; decked and styled out to the nines. Furniture is sleek and stylish, art adorns every single wall and windows everywhere let light fill every room.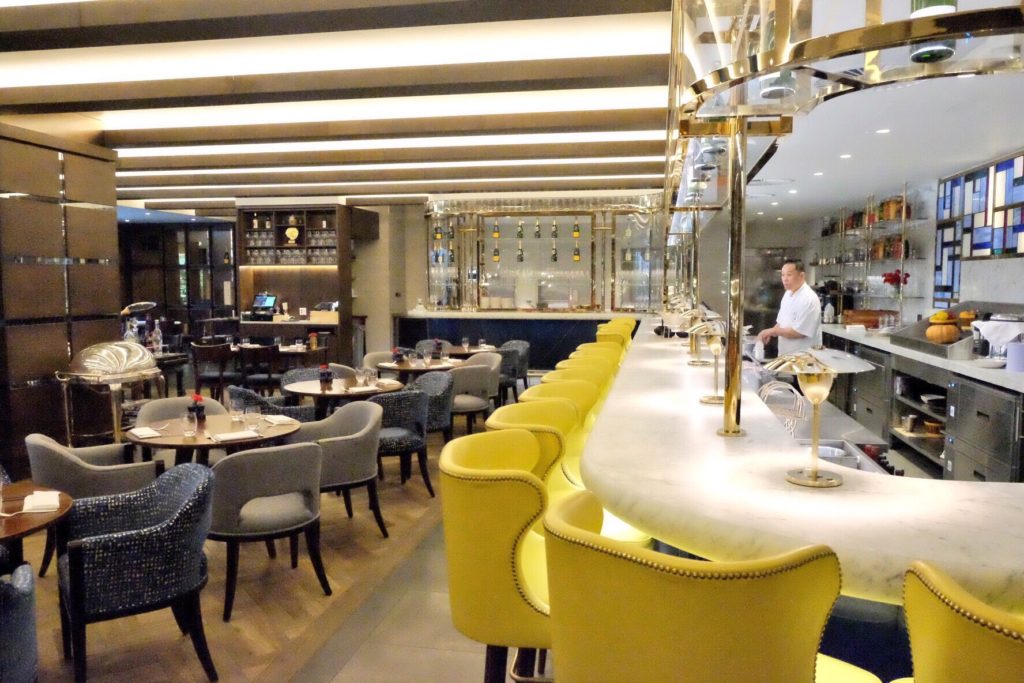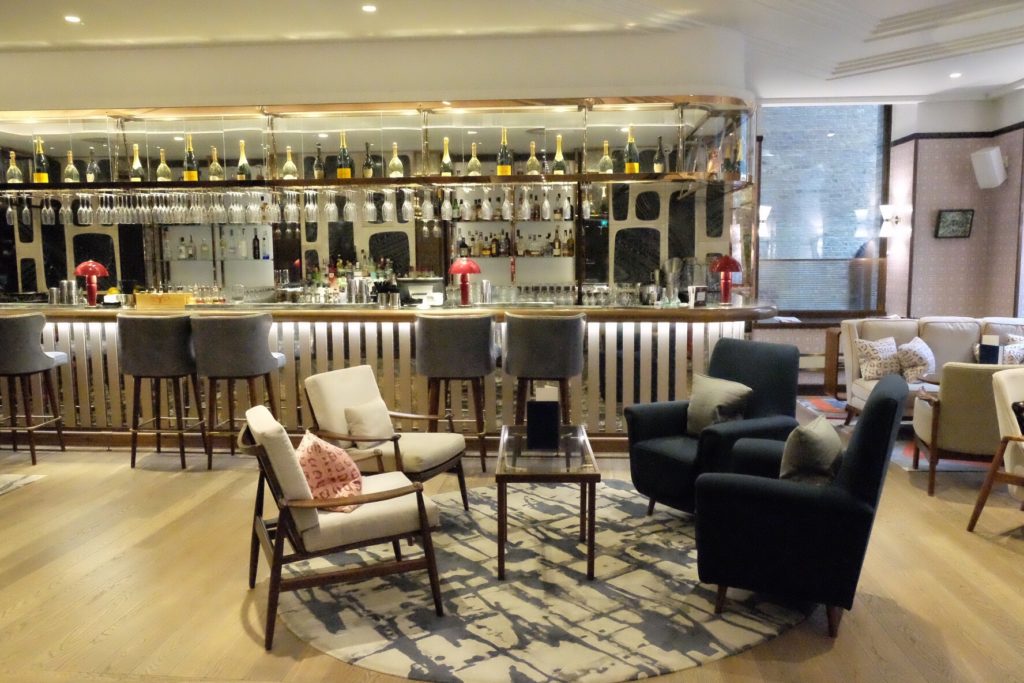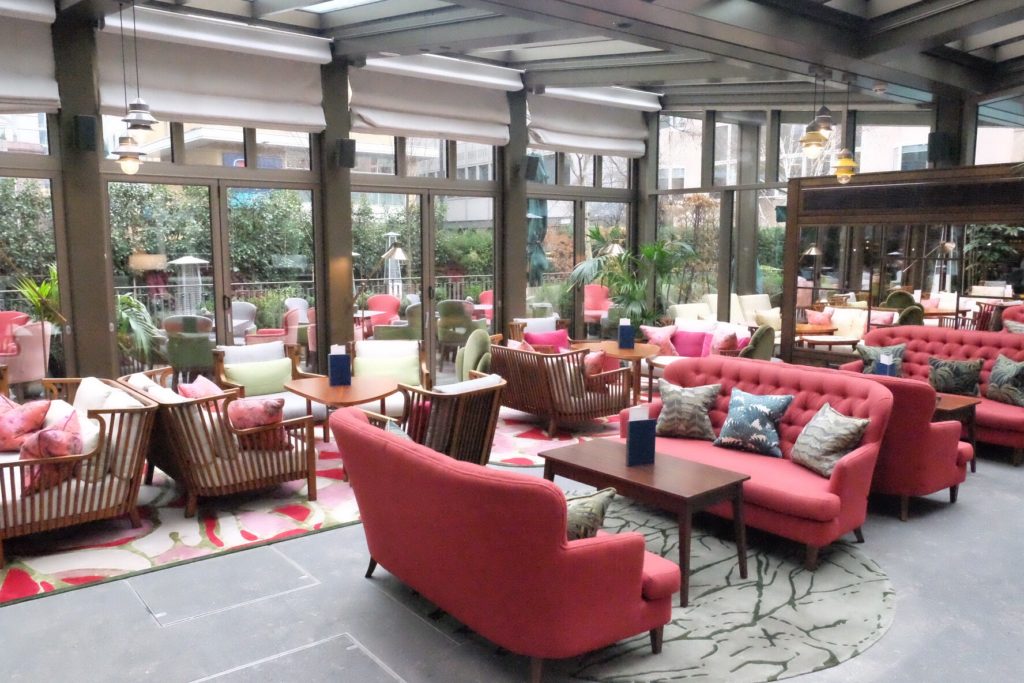 The Sushi in the City brunch menu itself is 7 courses of Japanese fare, for £50pp with £15 or £30 add ons for bottomless prosecco or champagne respectively. We guzzled the Jacques champagne (obviously) and it was lovely – super buttery and smooth.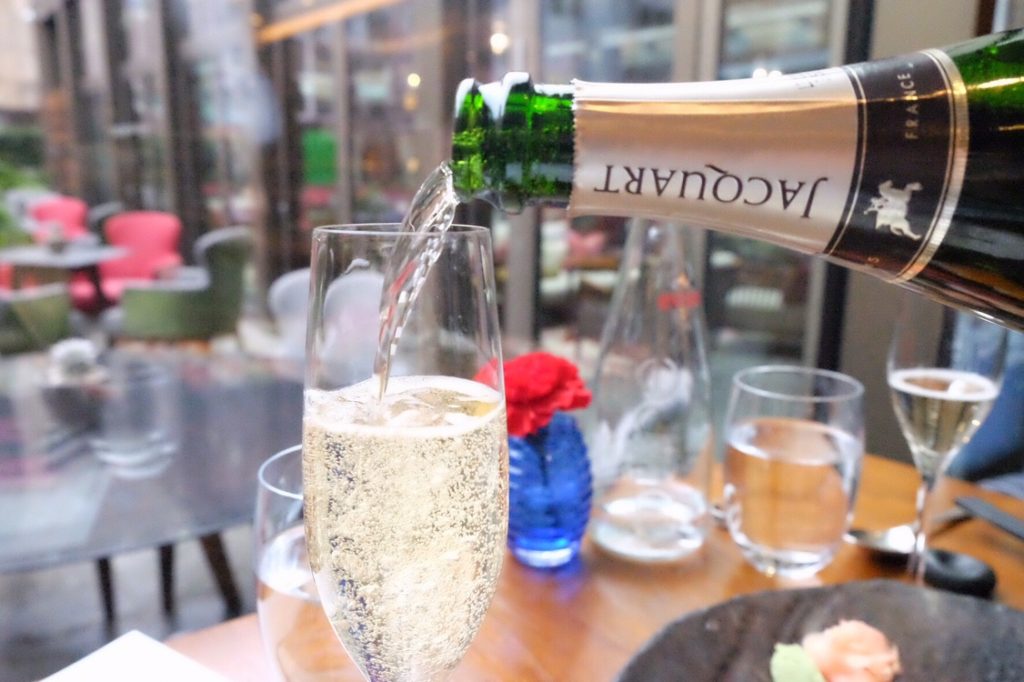 Course 1, and incidentally the only sushi course on the menu, was the Victors sushi and sashimi 'bonanza'. A bonanza indeed; it arrived in a massive shell filled with ice on a stand, with a separate platter of sushi rolls and nigiri. This was absolutely delicious, as it should be from ex Sushi Samba chef Victor Klomu. The sashimi was fresh as a daisy and the rolls (crab and tempura) were very tasty. They should address the portion allocation of the nigiri – there were only one of each, which can cause rows when dining with companions as greedy as I am.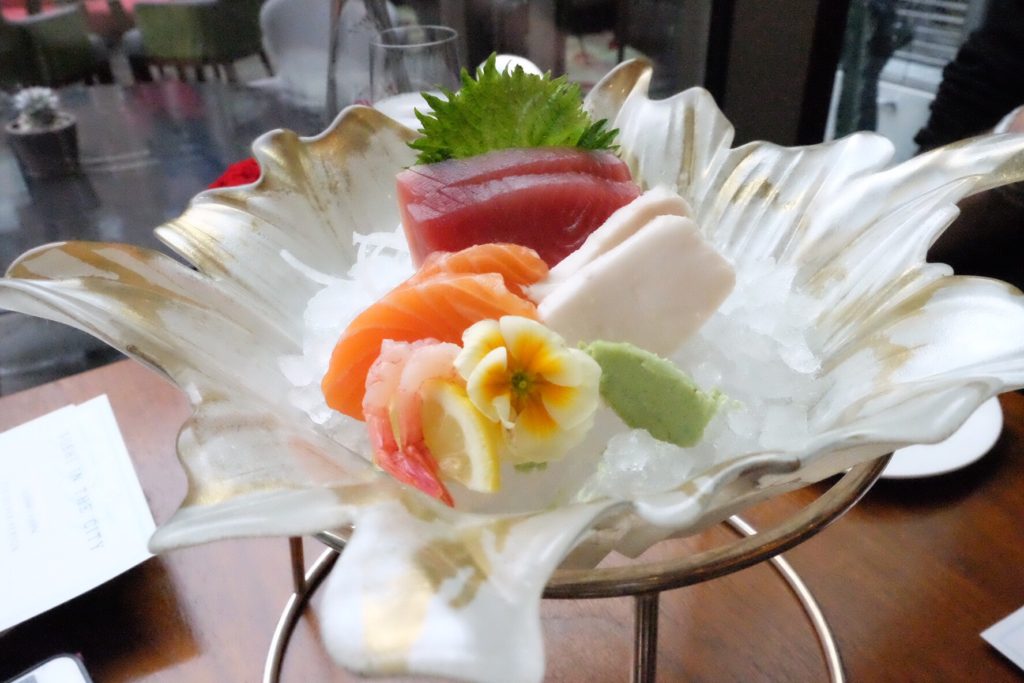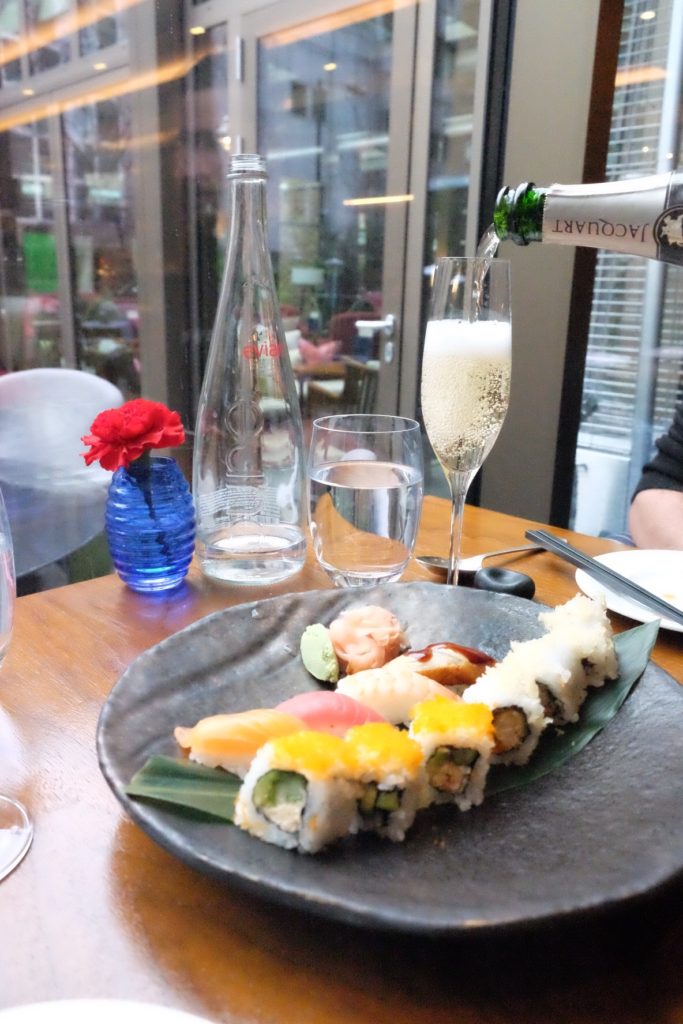 Next, we moved onto to raw vegetables with the most amazing truffle and ponzo dip. I could have drunk this dip in bucket loads, it was gorgeous. I kept it for the whole rest of the meal and had it over everything, including the next course of vegetable and seafood tempura. This was good too – thin, crisp batter and well cooked insides ranging from prawn, to soft shell crab and an assortment of vegetables.
Next brought us pork belly ramen, served at the table out of a twee little Oriental teapot. The service was a nice touch and the pork was juicy and delicious, but the broth itself lacked a bit of oomph. Fine as a light little bowl of something fresh, but not one of those rich, stick to your ribs ramens that I love.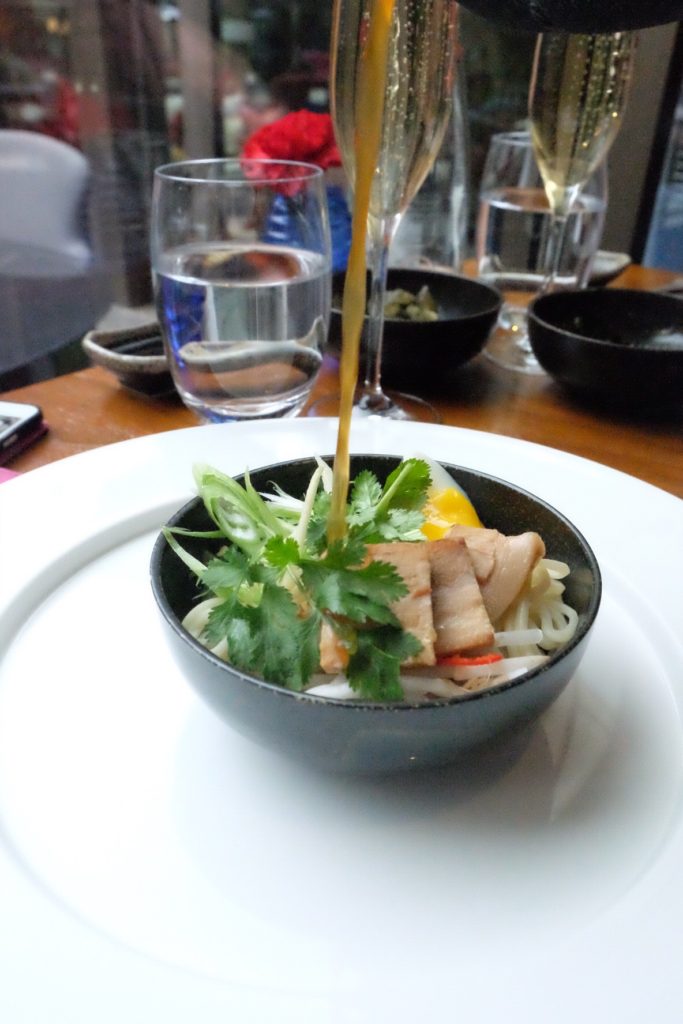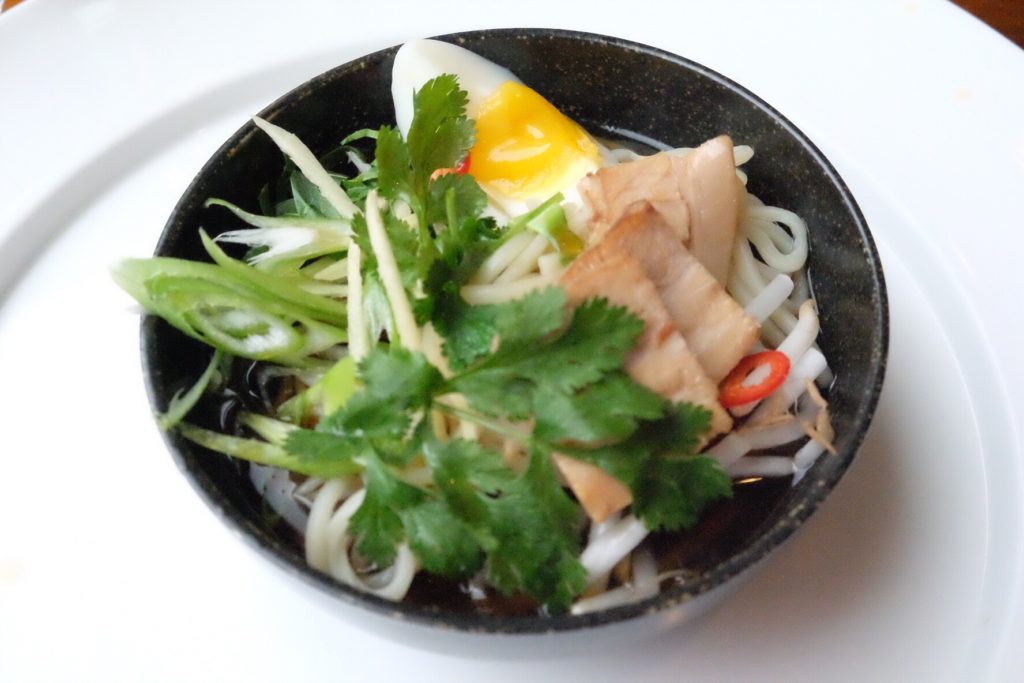 Next came club's signature salad of crispy duck and pomegranate. This was great – full of herbs and sweet, chilled niblets of fruit which set the salty duck off perfectly. I liked this a lot and can see why they're toting it as signature. The final savoury course was chunks of juicy miso blackened cod which were tasty and well cooked.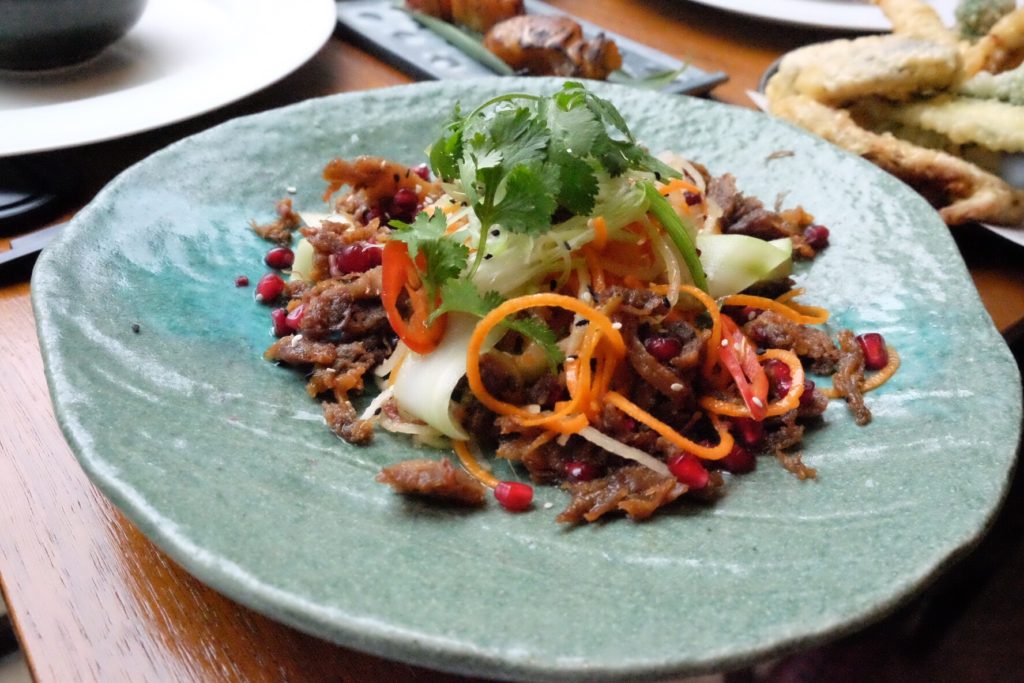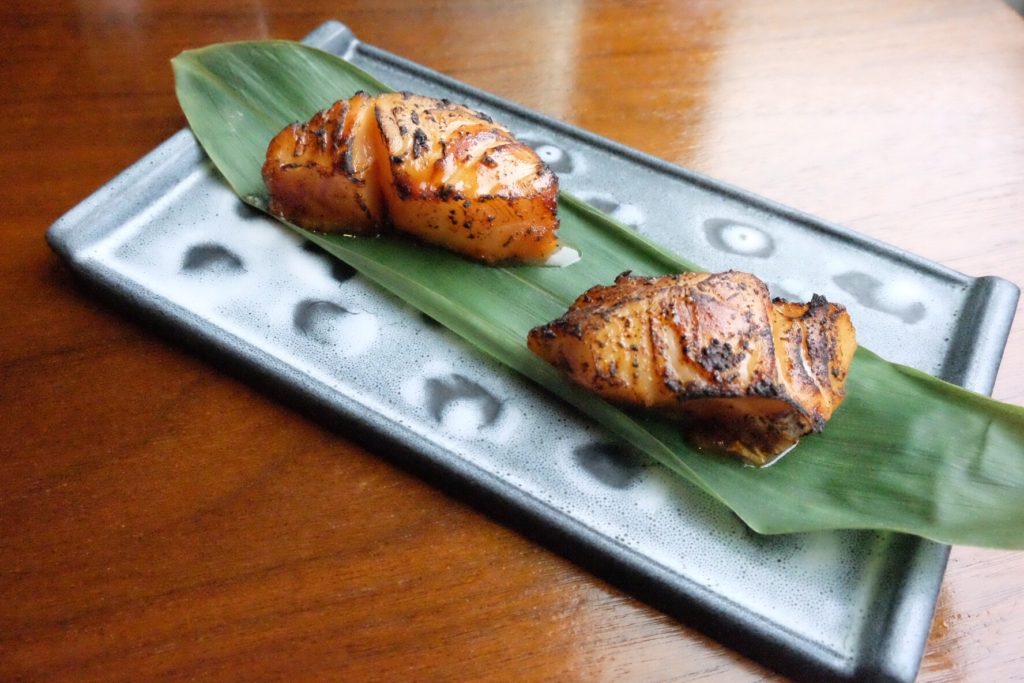 For dessert, we were brought mochi, Japanese sweet rice treats filled with fruit ice cream, and green tea which we largely ignored in favour of the, still flowing, lovely champagne. On that latter topic, the service was very attentive and our glasses were never empty. That's a good thing – it's a source of much irritation for me when you've paid for bottomless bubbles and then the waiters disappear, leaving you rubber necking for refills.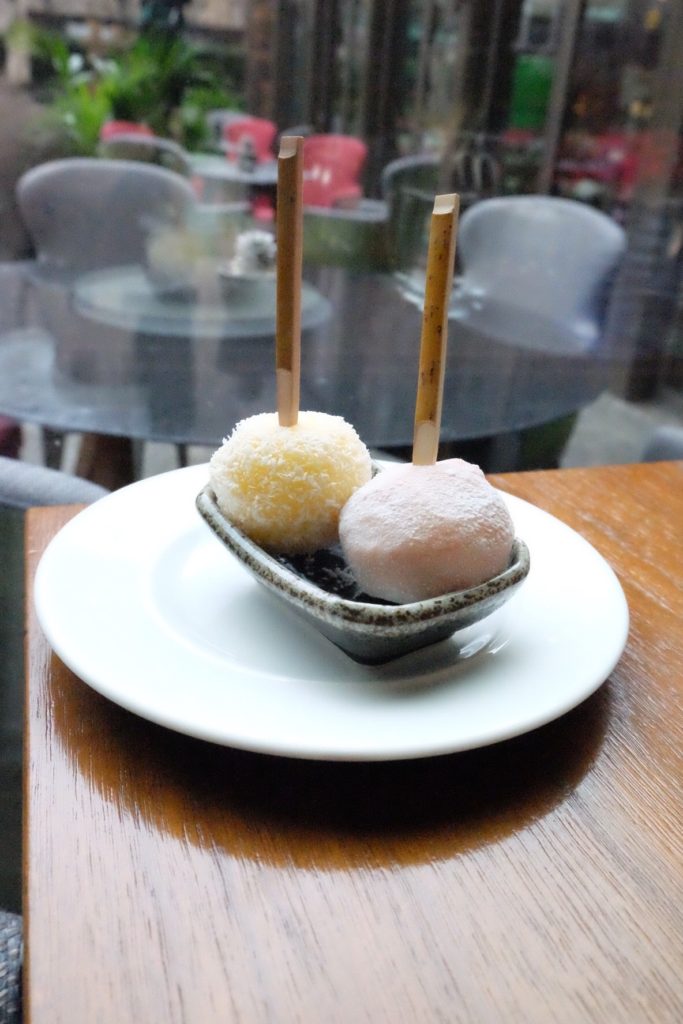 I really enjoyed my brunch at the Devonshire Club. The venue and service can't be faulted and you feel absolutely fabulous from the minute you walk in the door there. The food is good too – I just wish that there was more of the amazing sushi and sashimi that we tried at the start. If I had free rein on their menu, I'd swap out half of the latter 6 savoury courses for more sushi or sashimi courses as their chef is clearly absolutely banging at making it. Don't let that dissuade you from going as the other courses are great, but just don't expect an only sushi menu! So, for lovers of Japanese food and a little bit of luxury, get yourself there and try it out!
https://www.devonshireclub.com
5 Devonshire Square, London EC2M 4YD