By now you must all know The Big Easy, right? For me anyway it is quite firmly established as one of our capital's go to places for all things meaty and deep south. If you're new to this place, then 2 things. First, it has 3 branches (Canary Wharf, Covent Garden and Chelsea), serves BBQ, Lobster and Shrimp over brunch (see my previous brunch review here), lunch and dinner, and has a cracking bar to boot. Technically three things in my 'first', but who's counting. Secondly (STOP COUNTING), cancel your brunch/lunch/dinner plans and get yourself there – it is great.
Last Tuesday I headed down to its Canary Wharf branch to try out one of its mid week deals. I hadn't been to its CW branch in a while and had forgotten just quite how stunning it really is. Take a look!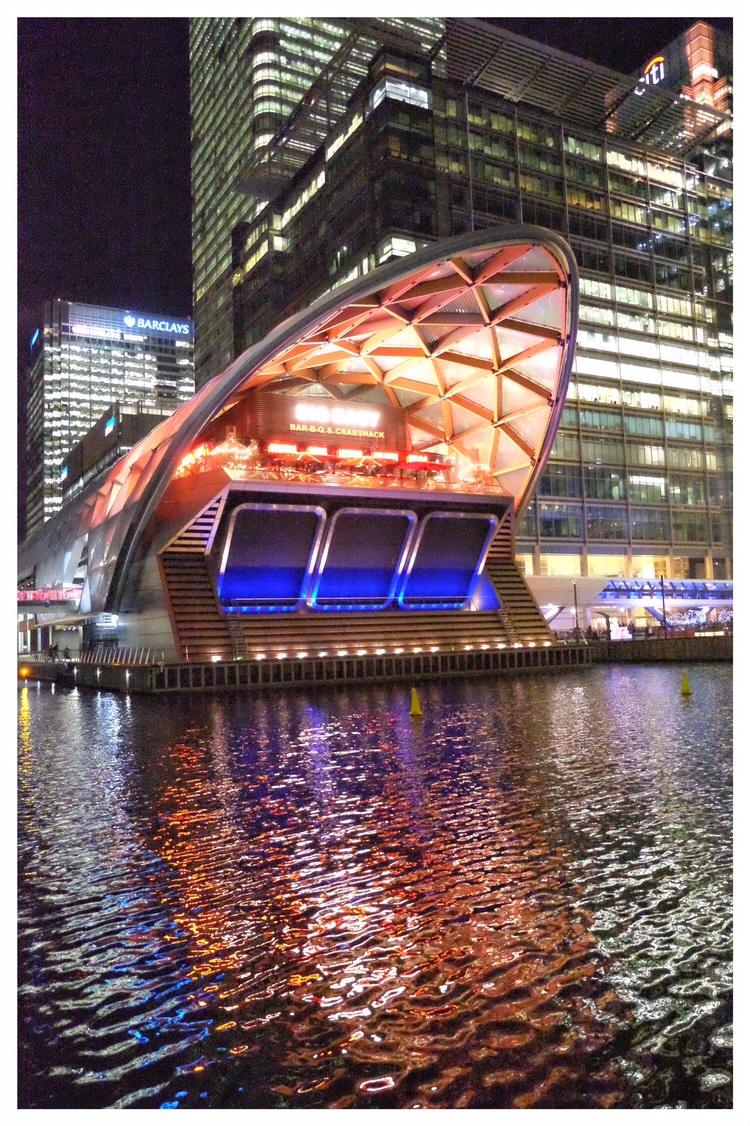 Great, right?! So, on Mondays to Thursdays they run daily specials which are always insane value. The specials differ from site to site so check out their website here to get up to speed on the low down. For CW, on Mondays they do unlimited BBQ, Tuesday unlimited shrimp, Wednesdays unlimited hog roast or chicken wings, and Thursdays is steak and lobster night – all nights come with 2 steins of their home brew beer and are priced at £20, with the exception of steak and lobster which is £25. Crazy, right??
I was tempted by the shrimp night because on Tuesdays (and Sundays) they also have a live blues band in, which sounded rather nice, so I hightailed my way over and took my seat, ready to gorge. A note on the decor. They have done a GREAT job here. I didn't take photos because the place was rammed (and Londoners don't take so nicely to being papped) but they've decked out the place in full, deep south splendor. Whilst the outside is like the Sydney Opera House and one of the Transformers had a baby, the inside is like stepping into some old Louisiana fishing hut. It's decked out with wood, netting adorning the walls and a bar crammed with every spirit known to man. Very cool.
I kicked off with starters. Jalapeno Peppers stuffed with cream cheese, and spicy Voodoo Chicken Wings with Blue Cheese Dipping Sauce. I love chicken wings and these were on point – crispy and juicy in all the right places, and with a well balanced hot sauce which tasted like it had tonnes of Franks Red Hot in it (a very good thing). The blue cheese sauce was good too – sometimes they can taste a bit phony, but this was fresh and had good chunks of cheese in. The Jalapeno poppers were fine – plenty of filling and with a crunchy coating, but nothing that truly special.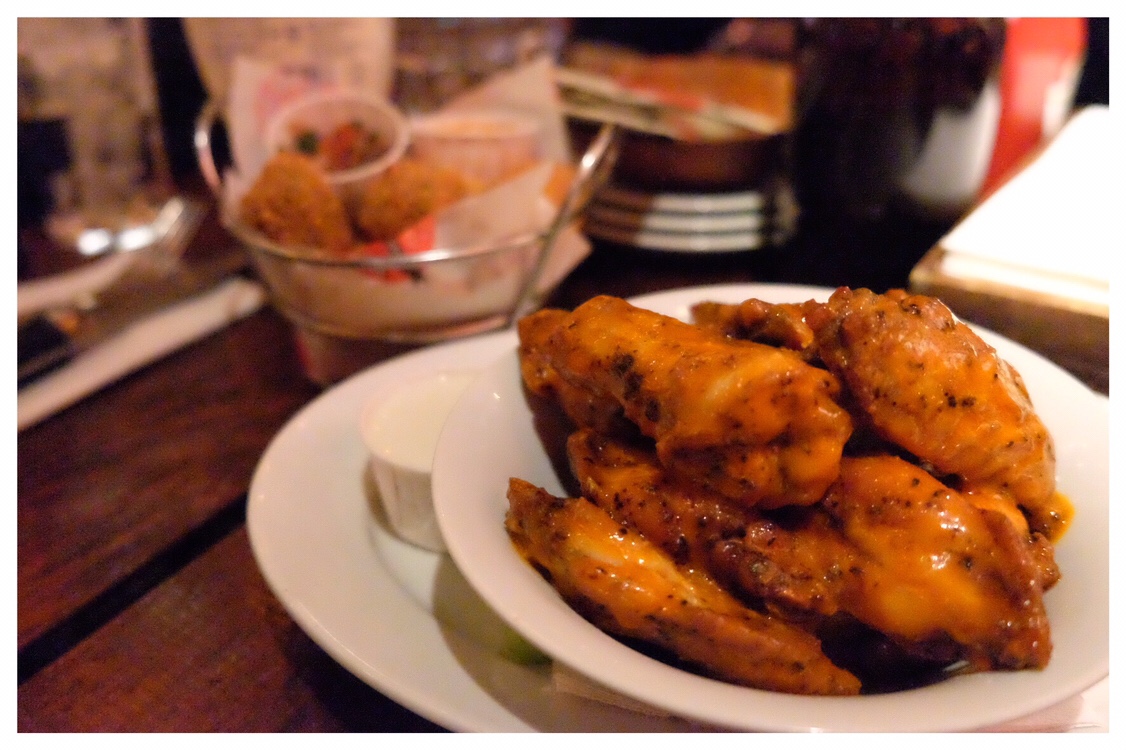 Onto the mains. I was on the bottomless shrimp, and my partner was on the lobster. The shrimp comes deep fried or plain broiled peel and eat – I ordered the latter and got the former but wasn't complaining. The shrimp were absolutely huge and beneath the crispy batter were well cooked and juicy. God knows how anybody gets past a single basket because portion sizes are huge, and it comes with some truly excellent chips which tasted deeply of potato (sounds silly, but they so often don't!!).
The lobster was huge. For £25 you can get a 1.5lb one with fries, salad and a cocktail or a pint of beer. I honestly want to know who's doing The Big Easy's books because I don't understand how they're getting any margin on that price. The lobster was nice – properly cooked, with a decent hollandaise on the sauce and more of those great chips.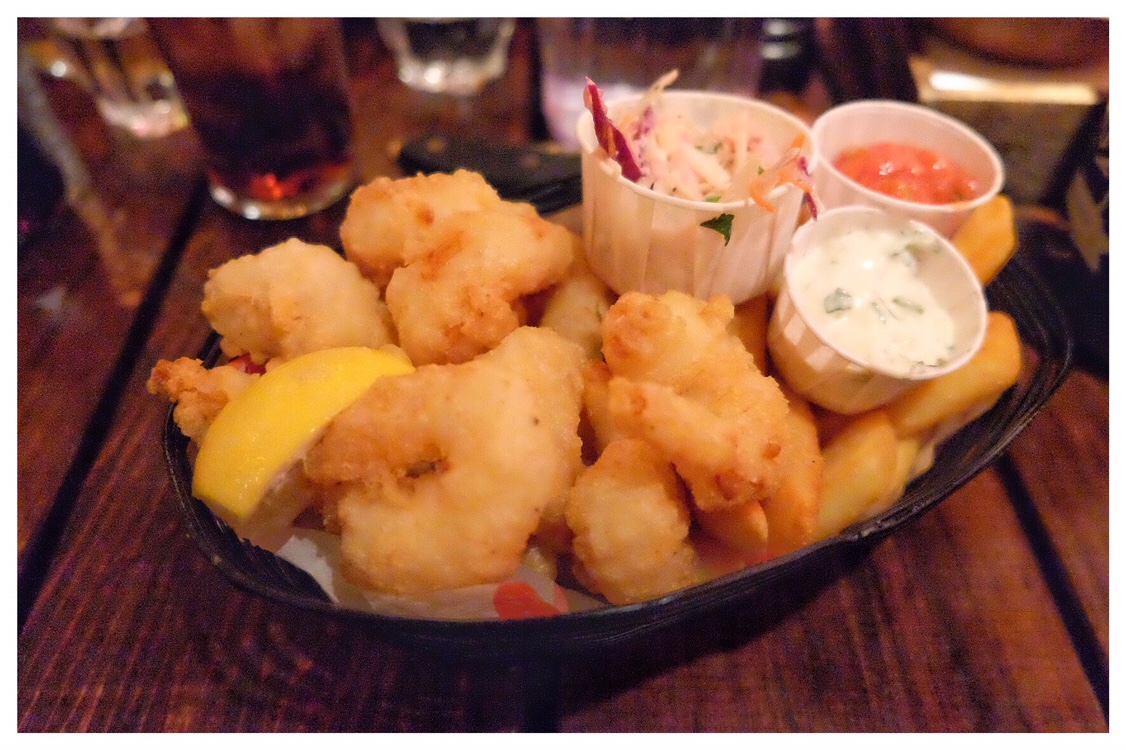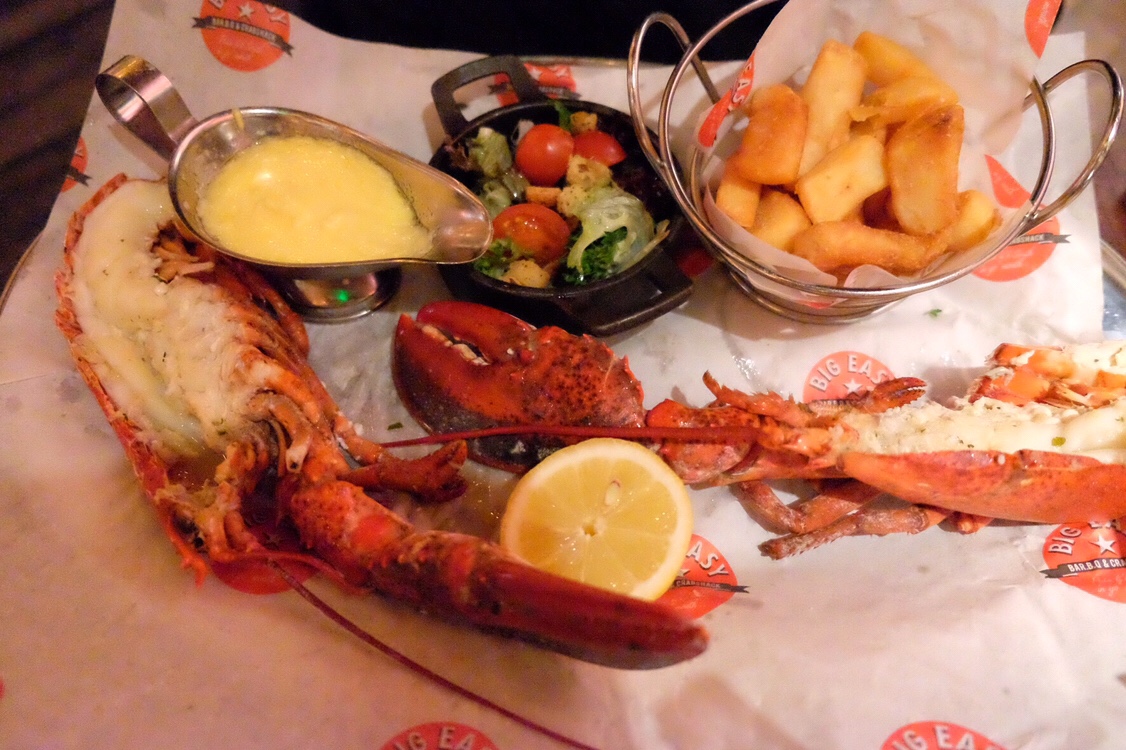 After all that food, there was no danger of me making it to dessert and so I retired gracefully, stuffed to the brim, to my bed.
As usual, The Big Easy offers tremendous value in a cool, buzzy environment. It's reliably good, generously portioned and served with a smile. If you're out for a mid week dinner and need a huge feed, this is the place for you.
Park Level, Crossrail Place, Canary Wharf, London E14