Thames side dining is my absolute favourite. There's something special about tucking into good fare whilst watching the river roll past and recently I discovered a good new spot for just this in Putney. View 94 is a modern European restaurant on the banks of the Thames in Putney, newly opened in Spring 2016. Its headchef is Puglian born Italian chef, Antonio Sanzone, fresh from the passes of The Ritz, Timo, Kikka and The Capitol Hotel when it won 2 Michelin stars.
The venue itself is bright and modern. It's a funny space age type building, like a little spacecraft, perched right on the river banks in Putney. It's downstairs is more casual, with a bar and an all day menu, and the upstairs is more formal and offers a tasting menu. Windows are floor to ceiling and there's an outside patio area for summer dining.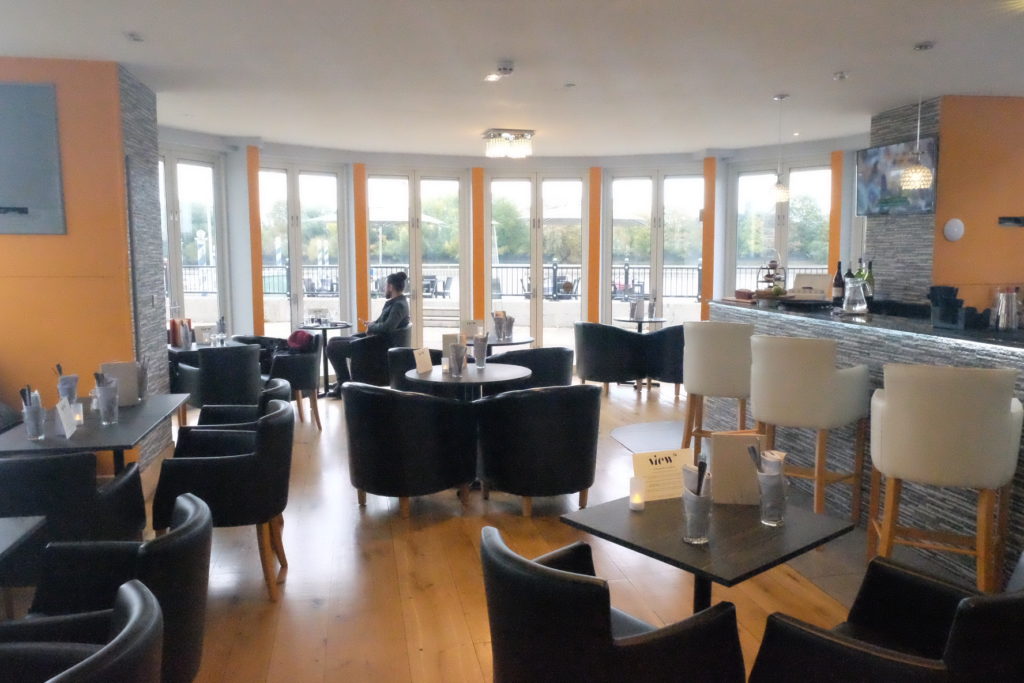 We decided to go informal and try out the chilled out bar menu downstairs, kicking things off with a luxurious hot chocolate with whipped cream and rum. It's winter, after all, and sod clean eating.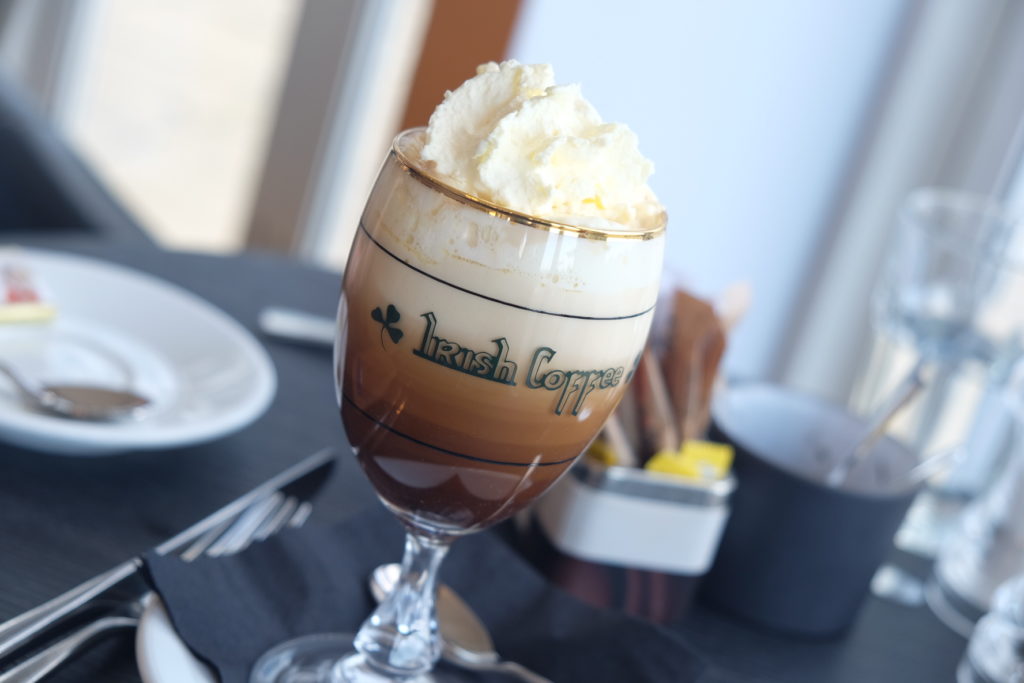 After this we moved on to the food. When I'm reviewing I like to allow the restaurant to pick what I'm eating – they know their menu best and I don't have any food dislikes, so I enjoy letting them take the lead and showcase their food as they see fit. Most of the time this works really well and I'd like to think that the restaurant prefers this too.
First up by Chef Sanzone; beef tartare with cured egg yolk and cep dust, in a Reggiano crown. This was excellent – the beef was a good texture and not too finely minced, which I prefer.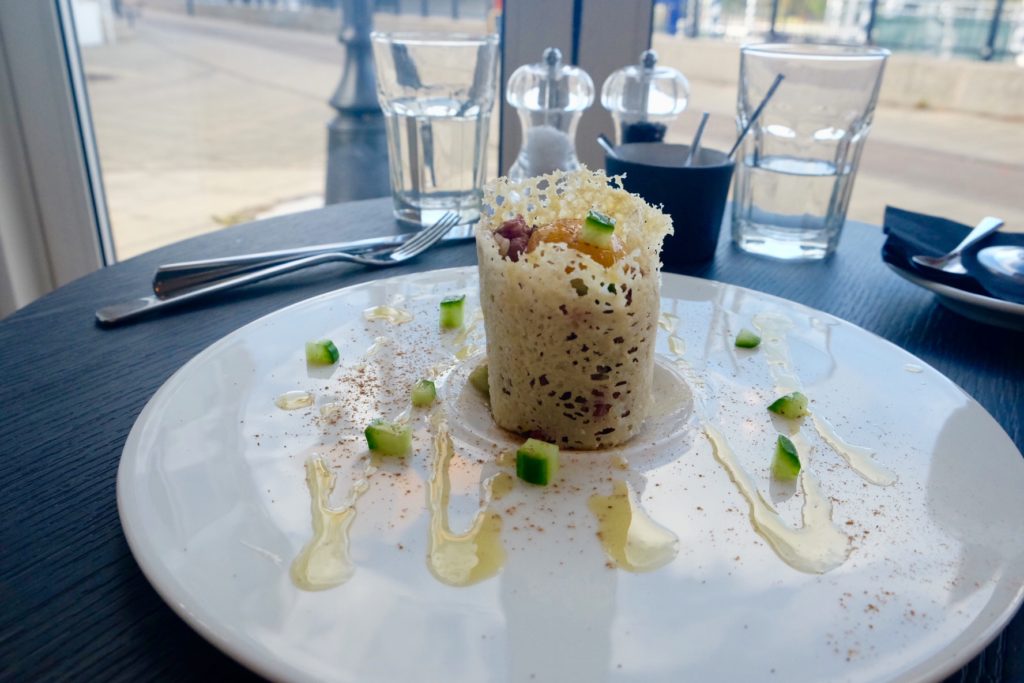 This was followed by home smoked salmon, avocado salad and a chili dressing. The dish came smoked at the table, under a smoke filled cloche, for a bit of theatre. This was a dish of two halves. The salmon was nice enough and I love some creamy, fatty avocado, but for me the sauce was over powering.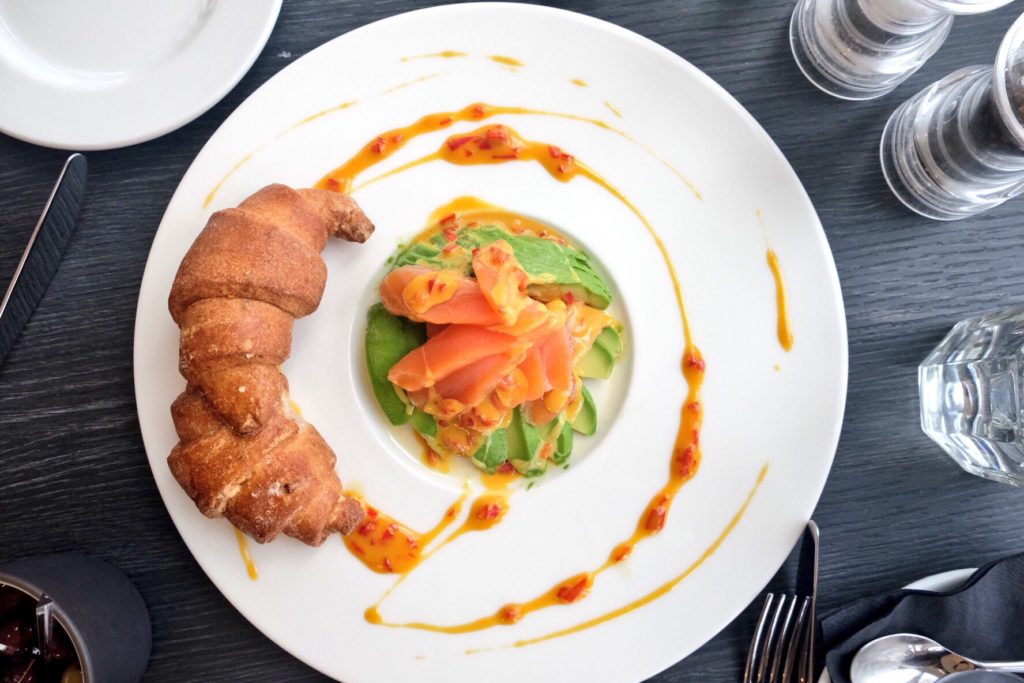 If the salmon didn't blow my mind, View 94's burgers definitely impressed more. There are three on the downstairs menu and I tried a tasting platter of each with shoestring potatoes. Chef has 3 on the menu, each dedicated to a chapter in his life. The Apulian Burger with Italian sausage and smoked scamoza cheese speaks to his roots in Italy and was utterly gorgeous – the sausage was super juicy and worked well with the salty cheese. The British Burger, addressing his current role in England, is traditional with beef, cheddar and bacon. Finally, there was a Caribbean Burger with Jerk Chicken and guacamole which refers to View 94's Caribbean owners. I'd definitely come back for one of these.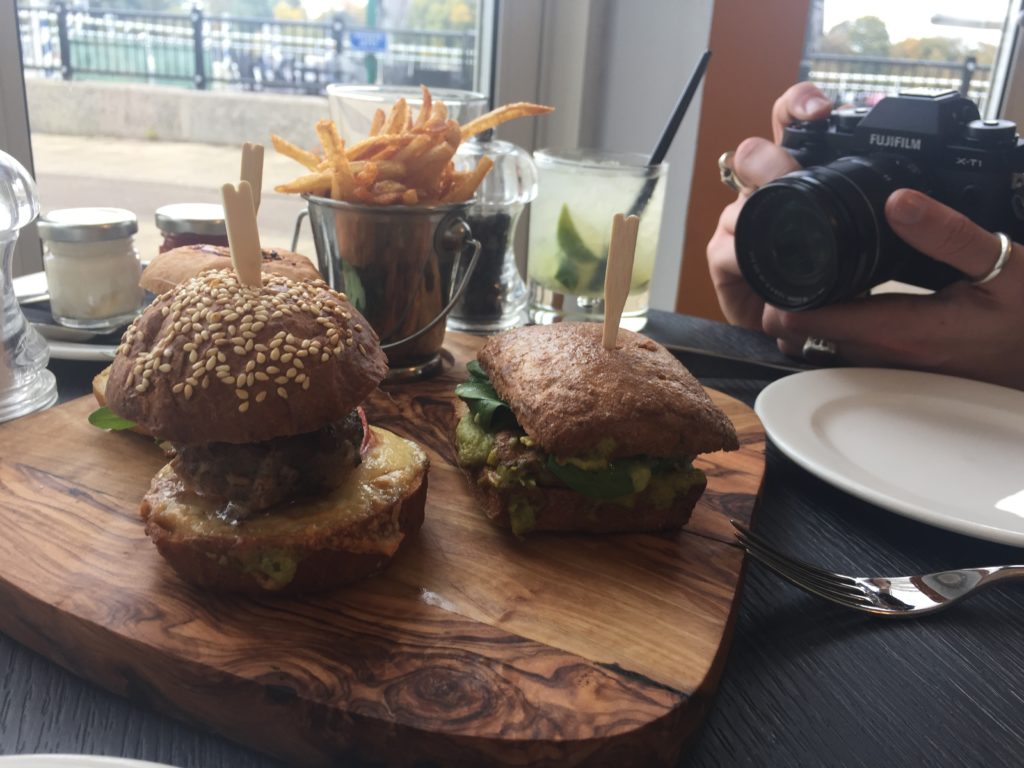 View 94 is a nice new discovery for me. Putney's a gorgeous area and the location takes some beating. The place clearly has a strong following amongst the locals too – on the next table were a regular couple who were chatty with the staff and raving about the food. They do themed nights too – that evening they were planning a pie and pints night which sounds great! I'll definitely be back next time I'm in the area.
Riverside Quarter Pier, Prospect Quay, 94 Point Pleasant, London SW18 1PP
020 8425 9870
Facebook: view94wandsworth
Twitter: @view94_sw18
Instagram: #view94
Website: www.view94.com