When it's blustery and grim, little goes down better with me than a steaming bowl of rich ramen. Till now Bone Daddies has been my ramen solace – and don't get me wrong, it still is and is a fab spot – but just before Christmas I discovered an epic new joint: Yamagoya, Shaftsbury Avenue.
Yamagoya was first founded in Fukuoka City, Japan, in 1969. It's founding is a nice story. Masatoshi Ogata was a lorry driver with a passion for ramen. He traveled with work from city to city, finding time on breaks to sample its best ramens and even going as far as to hunt through their rubbish for secret ingredients! Eventually he built up the courage to start his own ramen joint which he built by hand using scrap wood from a local school. 40 years later Yamagoya is a national brand and for the first time has come to London!
I went down to try it out. It's a tiny upstairs joint above Shuang Shuang, a Chinese Hot Pot restaurant. It's menu is select, with small plates, rice dishes and 7 varieties of the all famous ramen. I kicked things off with their pork gyoza and chicken kara-age (fried chicken to you and me). The gyoza were fine but paled in the shadow of the chicken kara-age, which was a delight. The batter was perfectly crisp and paired well with a side of yuzu mayonnaise, both creamy and citric. Great, great stuff.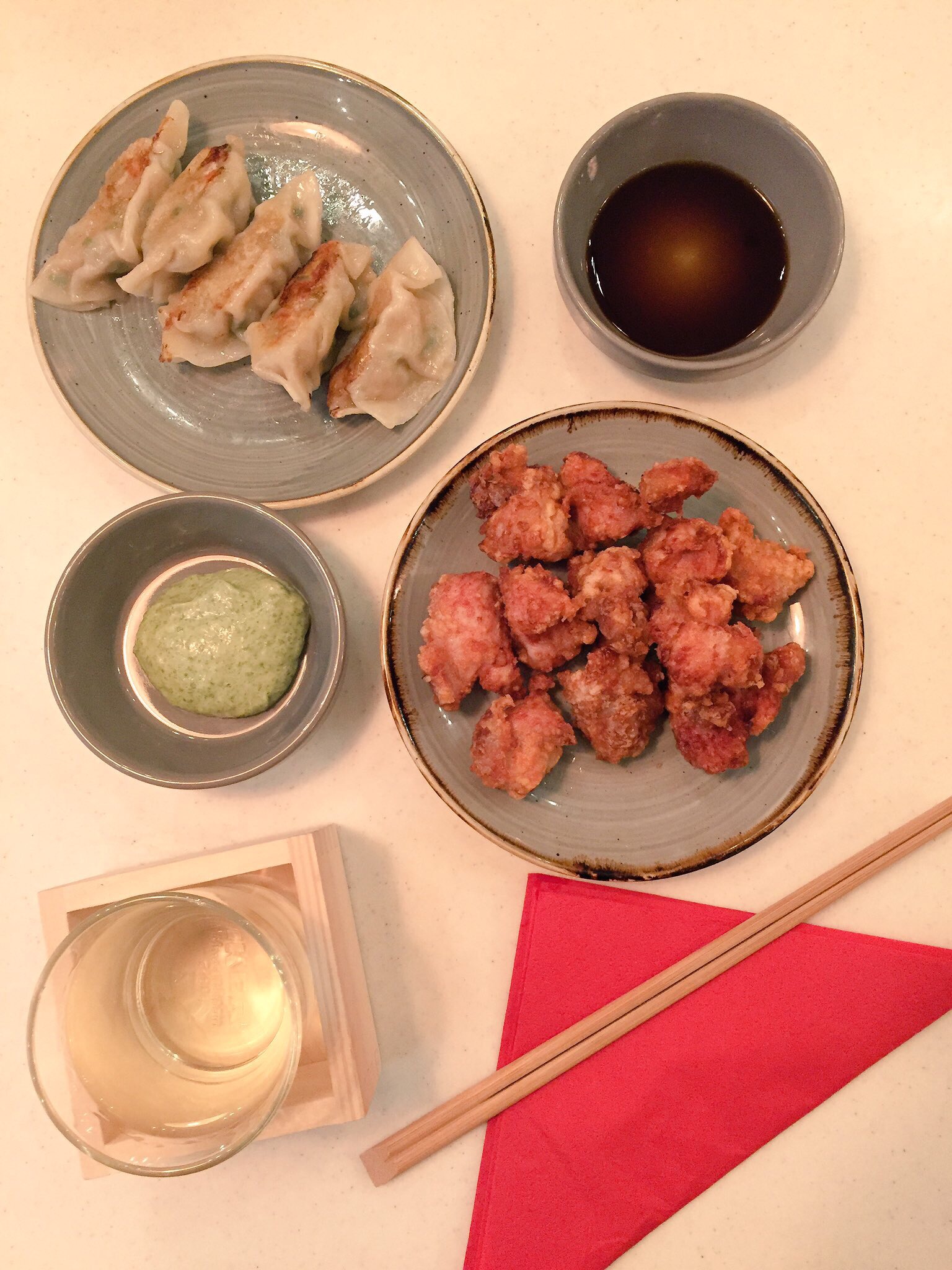 On to the ramen! I tried the one that had come most recommended by other bloggers that had already been – the Yamagoya Ramen of signature pork bone broth, roasted pork, marinated egg, wood ear mushroom, bamboo shoots, nori seaweed and spring onion with noodles. The first sign that this was going to be special came when the waitress asked me how I wanted my noodles done – soft, medium or hard. Perhaps this is usual – I'm not a ramen aficionado particularly – but it impressed me!
It. tasted. epic. The broth was super rich and full of umami, porky, glory. I took my noodles medium, the safe option, and loved slurping them up. The eggs are Burford Brown ones, famous for their luxurious orange yolks which did their job, oozing into the broth, further enriching it. It's definitely a full meal and you'll struggle to finish it which at £12.50 makes it a bit of a bargain.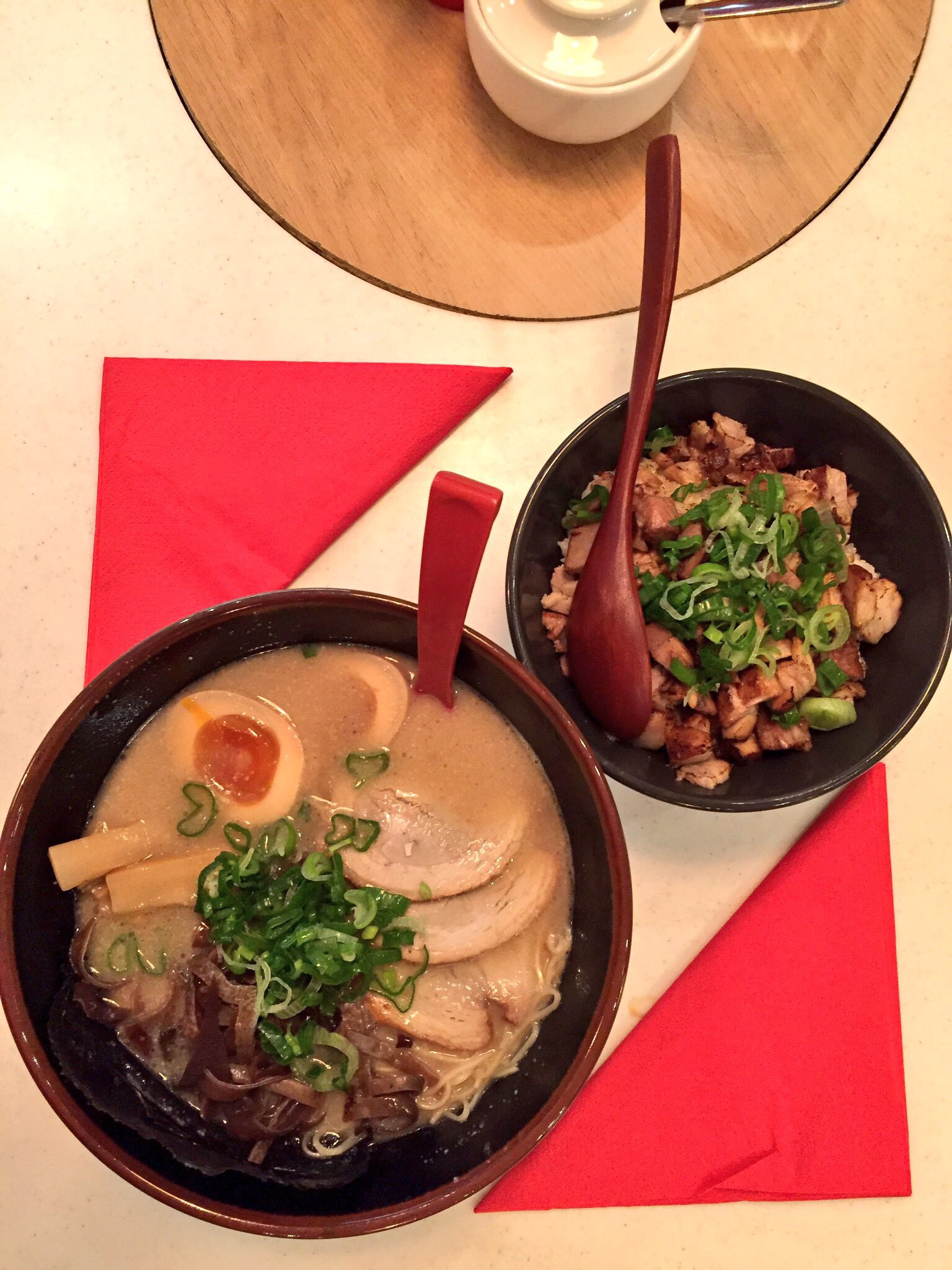 A revelation came with their rice dishes too. I'm really NOT one for rice – I never cook it and rarely order it, even when eating Indian or Chinese food. It just doesn't do much for me. I was persuaded by the waitress to order one of their Chashu (roast pork) Dons – a bowl of seasoned Japanese rice with spring onion and glazed roast pork. It was so, so flavoursome, seasoned with some sort of Japanese magic (I think stock played a role). They'd cooked the rice in some sort of iron pot so that it had a glorious Maillard crust on it too which was an epic texture. The pork on top was really tasty but honestly, the rice was the star.
I can honestly, whole heartedly recommend visiting Yamagoya. It won't be here forever – it's only a temporary pop up – so get here whilst you can!
Dinner with a sake: £25
Yamagoya, 64 Shaftesbury Avenue, London, W1D 6LU
@YamagoyaUK