Pizza and beer lovers (because…aren't we all), for your fix of these two stella Friday night companions, head to the Wedge Issue. We checked it out recently and this cosy place offers a snug space to chillax and gobble pizza and beer in like it's your own home…but with giant pizza oven in, keeping you warm!
The Wedge Issue is run by a Canadian couple who moved to the big smoke to bring their New York pizza crusts to Clerkenwell. The area is breathable, open plan with an exposed kitchen and jazzy interior, complete with basement area. The vibe is laid-back and welcoming; perfect for a date night or for those wanting to grab a tasty pizza with pals.
The thing I liked most about the pizzas was that you could create your own, choosing from the numerous toppings including Buffalo Mozzarella, Artichokes, Roasted Garlic, N'duja (which is a spicy Calabrian sausage!), Beef Meatballs…the list goes on! There are pizzas for everyone, from gluten-free bases to dessert pizza and a range of delicious sauces including spicy diabola sauce (fiery!) and hand crushed San Marzano tomato sauce. The pizzas are named after places in London with The Chelsea representing margarita, The Shoreditch with dolcelatte cheese, and The Smithfield Meat Market, bringing all the meaty action to the party! Yummy! For those wanting something other than pizza, they offer a good selection of pastas and sides. I loved their homemade meatballs served with diabola sauce. It was super spicy but moreish and incredible to dip your pizza crusts into. I finished my evening off with an odd sounding, but happily delicious chocolate dessert pizza: my first, and hopefully not my last.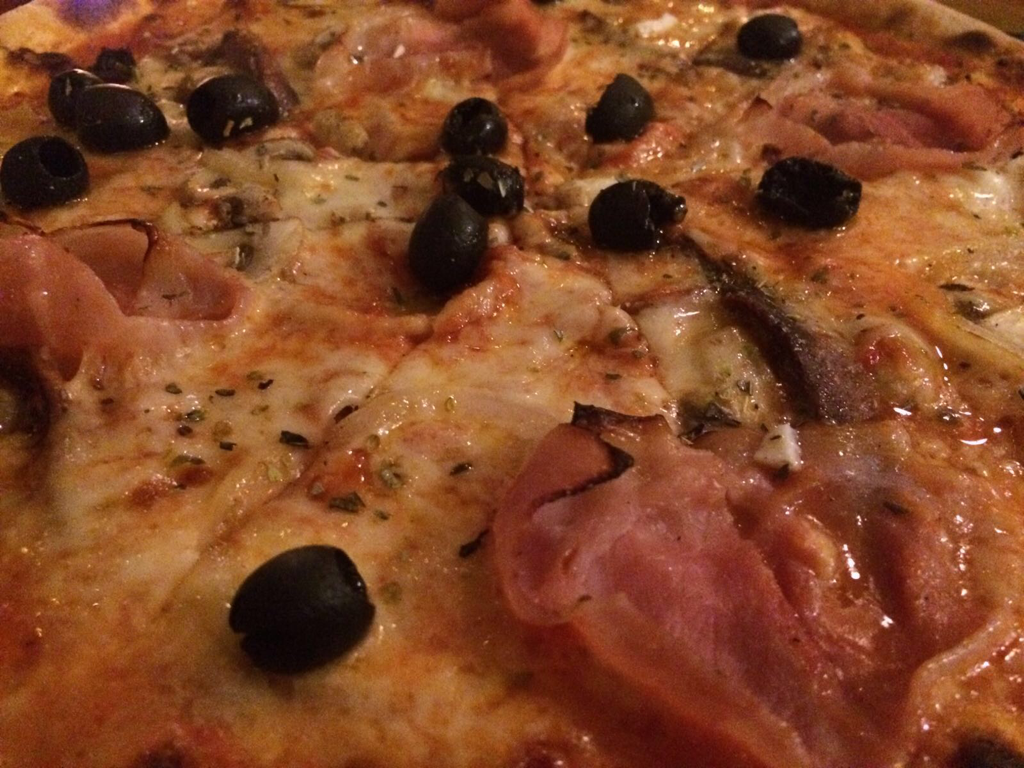 Drinks wise, the Wedge Issue offers a broad selection of beers, draft, big bottles and small bottles that have been selected from small local breweries across London. I enjoyed a pint of Honey Blonde with hints of honey, and a crisp and tasty finish.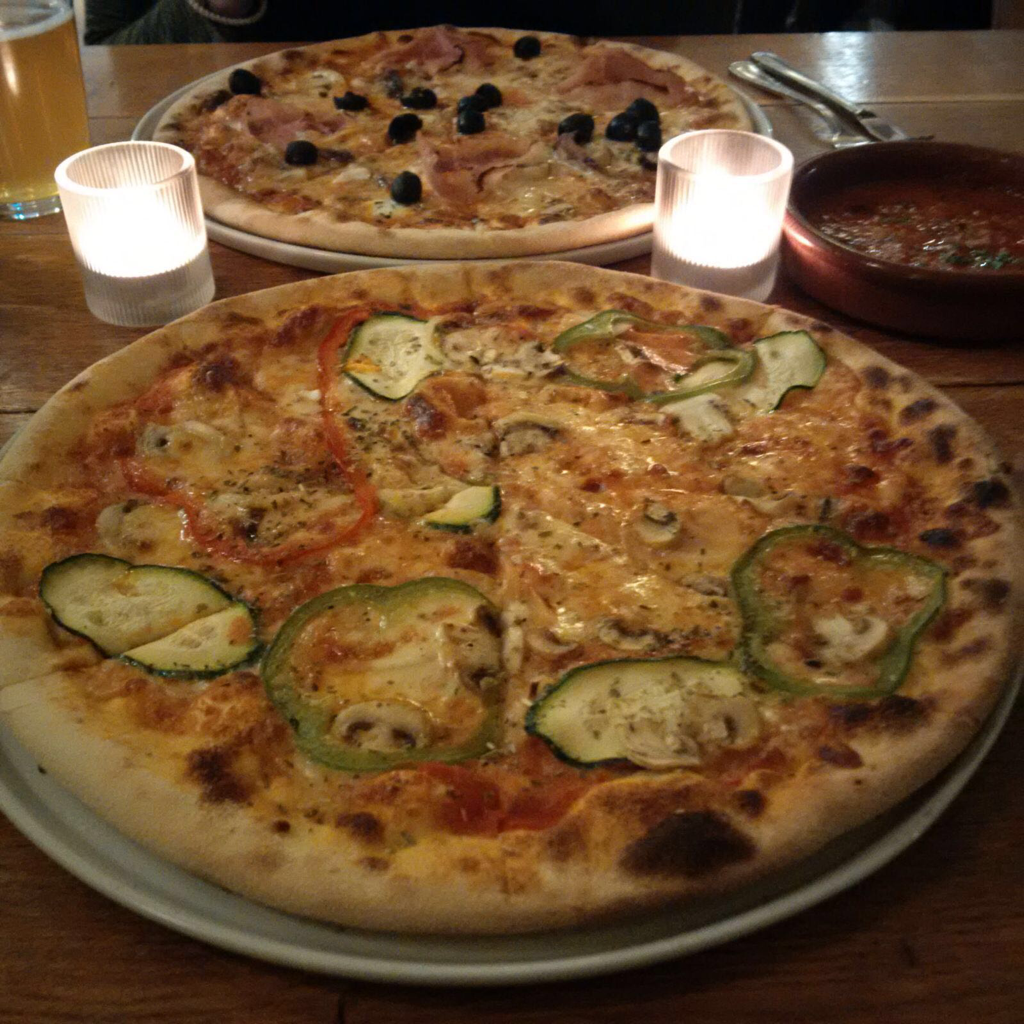 Wedge Issue is a welcoming and snug joint and offers an good selection of pizzas and beers. The customer service was excellent and the atmosphere friendly. Add the open kitchen with blazing pizza oven to the backdrop, DIY pizzas and a good slug of beer and you have a pretty smashing evening.

91-95 Clerkenwell Rd, London EC1R 5BX
www.wedgeissuepizza.com/
Piece by Georgia Goonewardene