Tom Aikens has a reputation as fierce as the flavours he routinely dishes up at his (several) restaurants and on the Great British Menu pass. Food achingly local, almost rustic, emphasis firmly on British, firmly on bold. On moving to London I was beyond excited to start dining at his kitchens and I couldn't wait to be dished up a large slice of the metaphorical Aikens pie that I had drooled over so many times on the TV.  My first stop: Tom's Kitchen in Chelsea.

The restaurant itself is aesthetically great – casual in a sort of British Bistro fashion; open plan kitchen, symmetric rows of plain wooden tables, photos of suppliers on the walls, dim lighting but not so dim to beam fine dining too much – evening canteen, not candlelit soiree – that sort of vibe. The menus immediately declare the provenance of the food – listing the producers that grew, farmed or concocted each primary ingredient. Daylesford beef, Clarence Court Eggs, Keltic Scallops – all fabulous sounding, values correct.  The service was friendly and fairly casual. Not particularly quick; we waited about 30 minutes to order and struggled to get our waiters attention at first, but when quizzed on food provenance and source the staff proved themselves clearly knowledgeable and willing. Acceptable, while not flawless.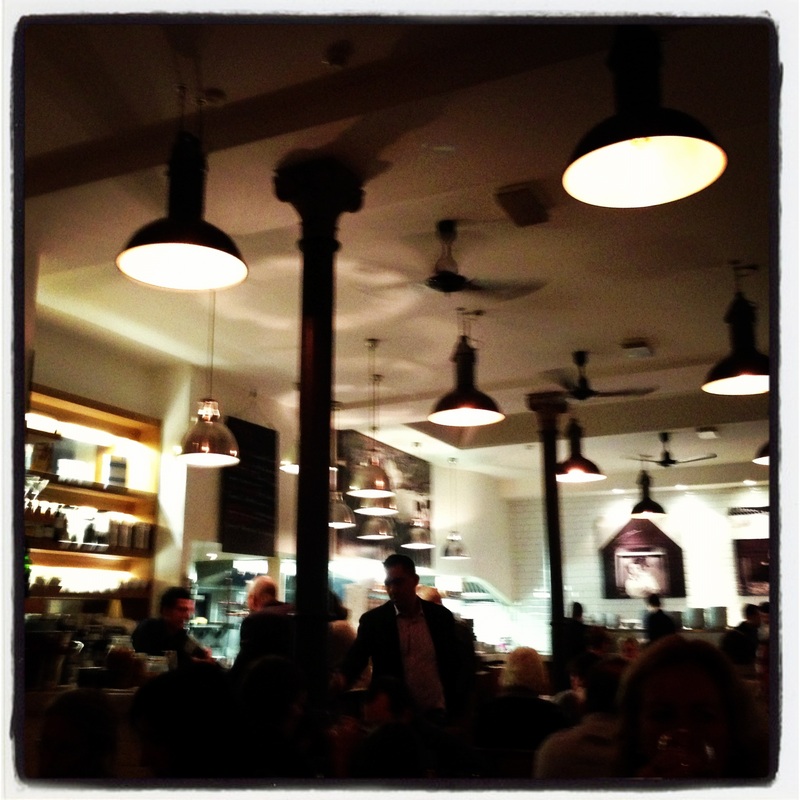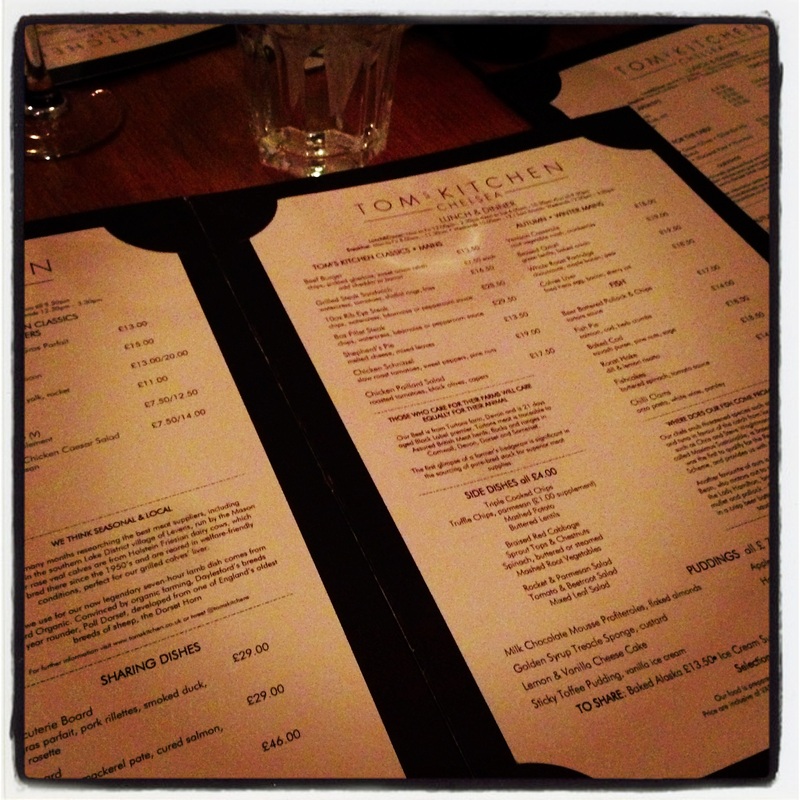 With regards to food, I could probably describe it in much the same way. Everything I ate was good, but nothing I ate blew my mind. I began with a starter of goats curd, truffle honey, roast pear and lambs lettuce. It was the best thing I ate and was an absolute credit to the Tom Aikens brand, however it unfortunately must be pointed out that it involved absolutely no cooking beyond wanging some pear in an oven! I loved the sour curd in all its creamy, luxurious form, voluptuously wrapping itself around the sharp, mustard tanged lamb's lettuce. I loved the truffle honey – I always do – filling my head with its pungent, intoxicating fragrance, more potent to me than any hash. But really, anybody could have made it – it wasn't exactly brain surgery matching the flavours and all it took to dish it up was assembly.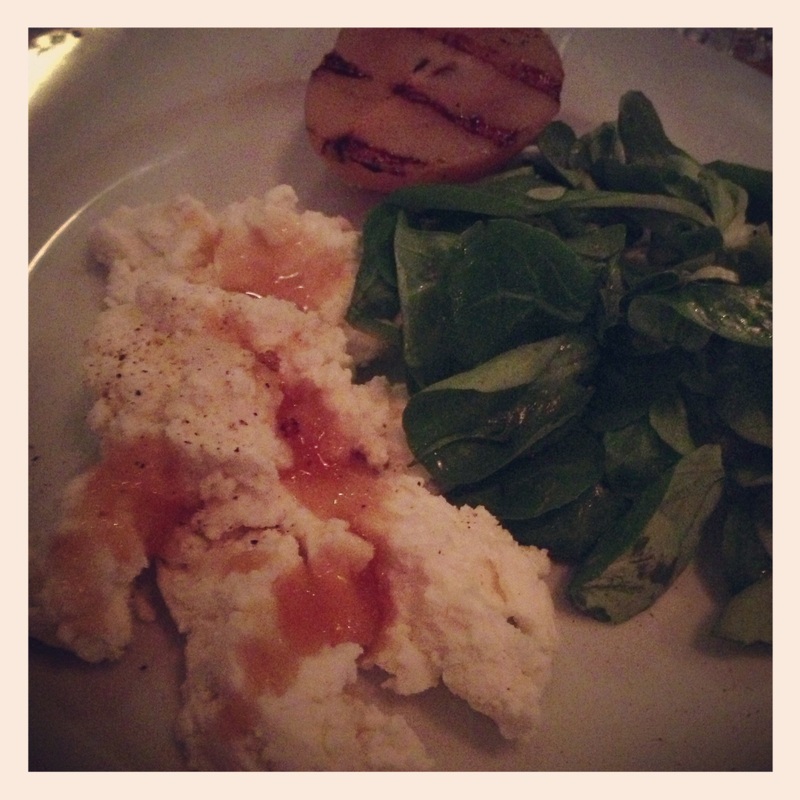 Beetroot cured salmon with dill and mustard dressing livened things up with beautiful plating and light, ballet flavours.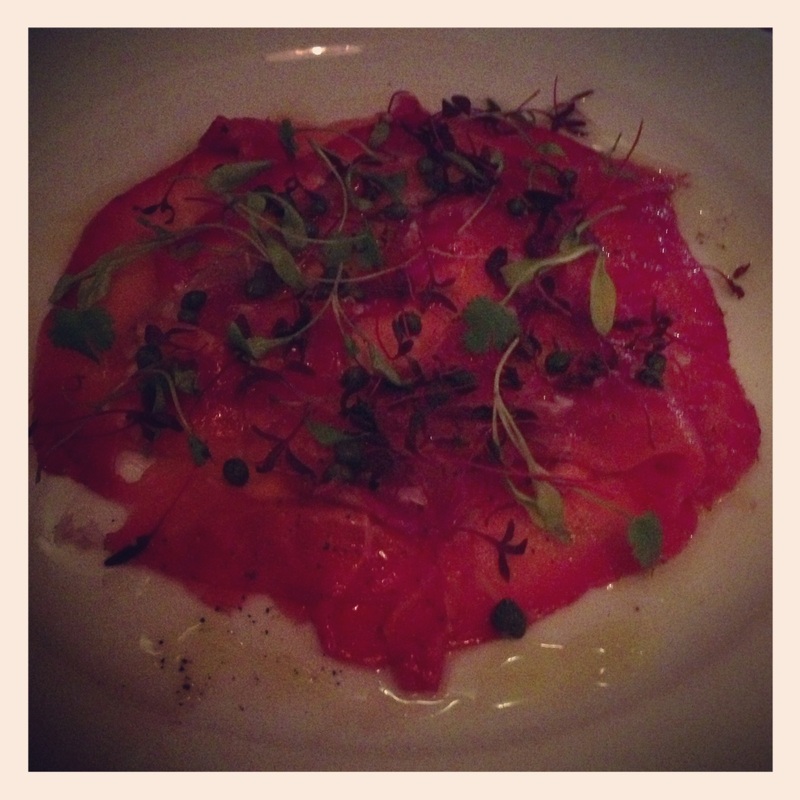 Main course = calves liver and one of my very favourite foods. I tragically had to substitute the delicious sounding mashed potato for red cabbage because of (very temporary) dietary requirements and instead opted for red cabbage. This was a mistake. It was more acidic than a sixth form chemistry experiment and probably ranked about a 2 on the pH scale. This was only compounded by the sharp sherry gravy. I can accept a certain portion of the blame for this, I don't lump all of this on the chef, magnanimous as I am – mash potato would have neutralised the acidity of the gravy and balanced it. My foolhardy red cabbage however made a study out of the sharpness, emphasising it and increasing it in a well…not pleasant fashion. However, not all of the blame can I accept – the red cabbage was too sharp. Paired with anything I would have said so. The spicing in it was perfect – warm, evoking Christmas  – but there was far too much vinegar. Furthermore, the calves liver was overcooked – not burnt or dry – but taken past optimum and the addition of a fried duck egg just felt a little gung ho. What was its purpose, I felt myself querying? I love duck eggs, love them but it didn't add much.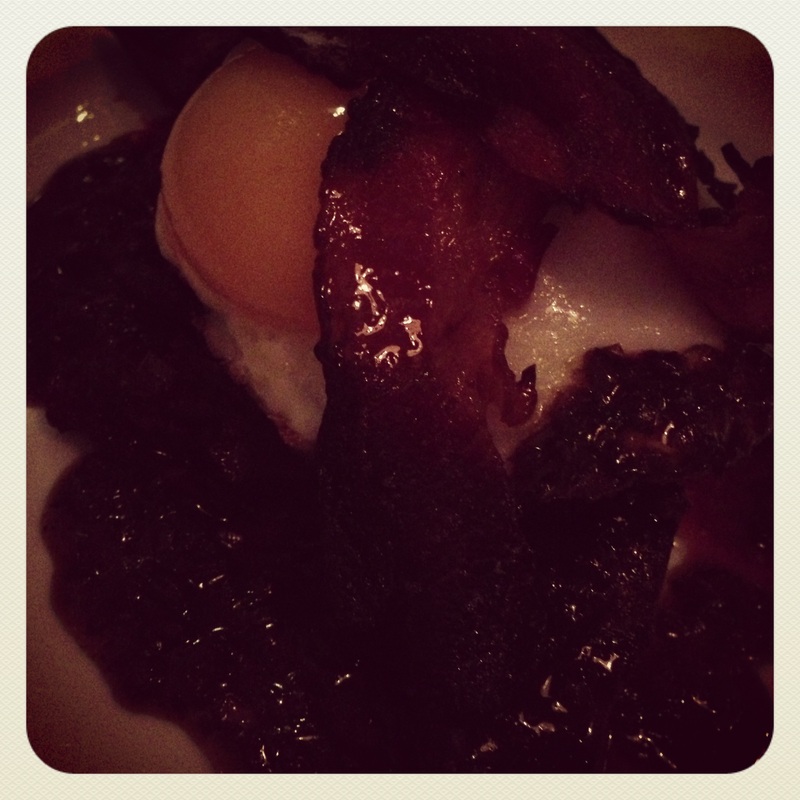 So, tongue thoroughly scoured I moved on to eat an excellent and sizable steak sandwich which was juicy, flavoursome and the kind of thing my filthiest dreams are made of. Christian Grey? Pass. Tom Aikens' steak sandwich, cooked blue with shallot rings and watercress? Wake me and I break you.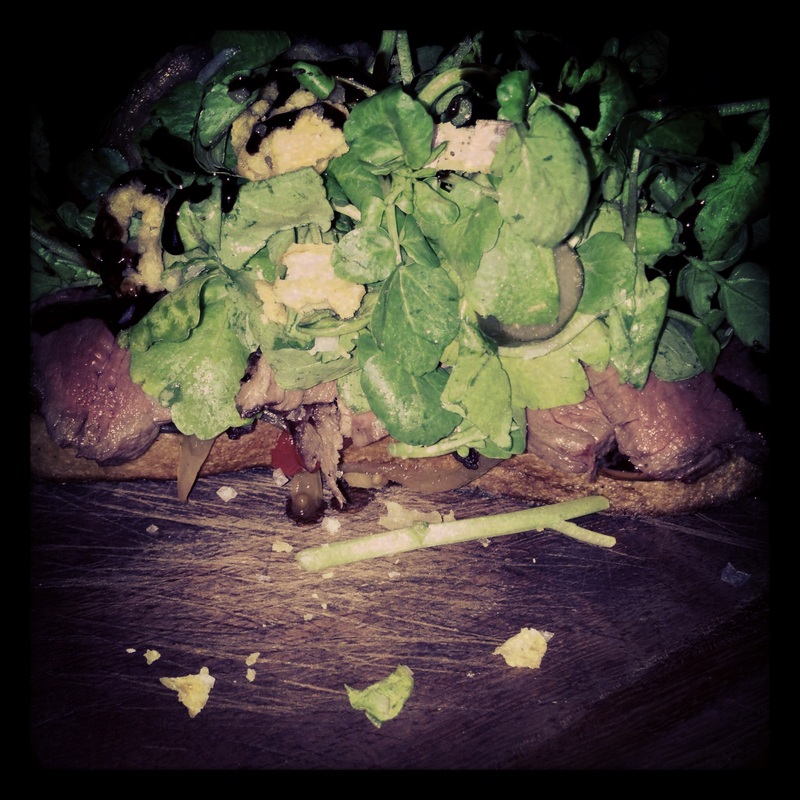 Two other highlights came in the form of a burger and some sprouts. Unlikely, I know, but truly they were great. The sprouts were cooked perfectly, still retaining some crunch, and the chestnuts they were, traditionally, paired with were rich with toffee autumn. The burger? It was a jolly good one – meaty, cooked pink, great fries, boom.
I ate some good food but really it
was only good
. Nothing shook me in my boots, I will remember very little about what I ate. Comforting, widely tasty but ,sadly, not special. And I do hate feeling like I could have made something as well, or better than the kitchen I paid 20 pounds to to serve it to me! And being honest, pretences aside and in all modesty, that calves liver dish and the curd, I could have. So could you. To be fair to Tom, I don't think he steps into that kitchen much. The restaurant is partnered with a Turkish company and operates under the Aikens brand. It doesn't ever pretend to be fine dining and it wasn't
baadd.
I'd dine there if I needed somewhere safe, perhaps with work, perhaps if, god help me, I was ever in the sad situation to be associating with people who are fussy about what they eat. Everyone would enjoy it, but then we would leave and continue on with our lives, Tom's Kitchen drifting off, fading into obscurity amidst latter, superior meals.
http://www.tomskitchen.co.uk/chelsea
27 Cale Street, Chelsea,
London SW3 3QP
0207 349 0202
Rating
Overall:
3.4/5
Food: 2.5/5
Wine List: 3/5
Venue: 4/5
Atmosphere: 4/5
Cost: 40 GBP a head, including wine