If you've not discovered the idylls of St Katherine's Docks yet, y'all are missing a trick. It's the most perfect little corner of London – a picturesque harbour filled with yachts and sailboats, ringed with old Victorian warehouses. It's always calm, a million miles from the hell hole of Tower Hill just next door. In short, it's a perfect place to come and have a drink on the water – quite the luxury in central London.
There are a few chain places there but the recently opened Traders wine bar is my pick. It's a tiny, intimate venue – with a leather chairs, wine barrel tables and candlelight kind of vibe.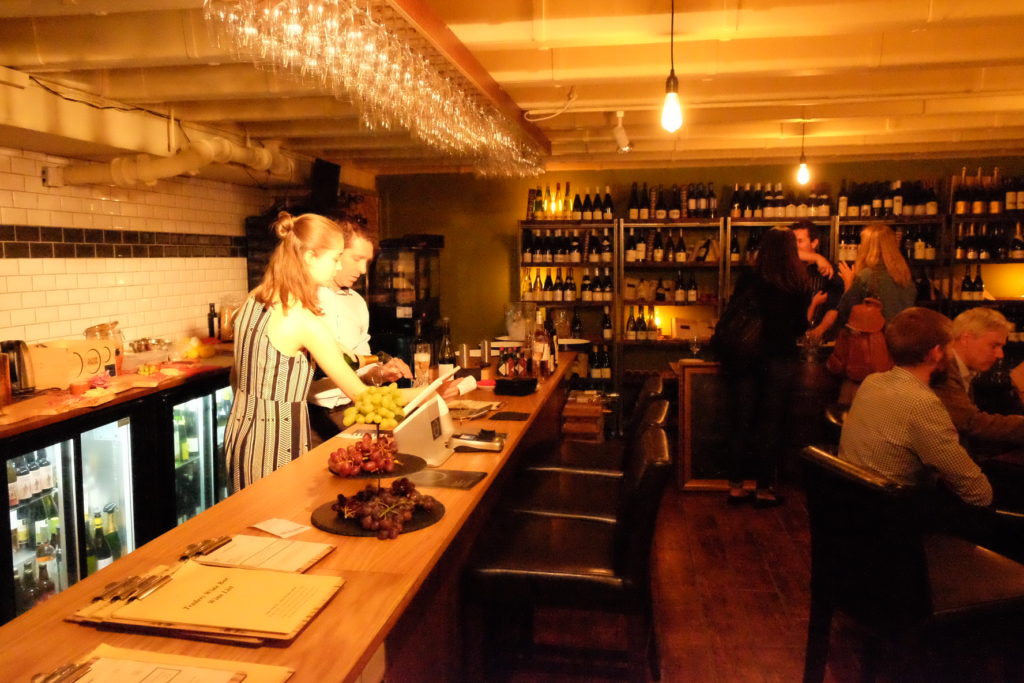 There's an extensive wine list (bottles beginning around £20) with some interesting choices and you can buy bottles to take home. There's a small, nibbly type food menu including fabulous cheese and charcuterie. You can get a Saint Marcellin cheese with sour dough for £5.50 which is pretty cracking (and my favourite cheese, incidentally).
It's not complicated, it's not 'trendy' in a wanky Hackney way – it's just good wine and food. End of. If you like Gordon's Wine Bar, you'll get on well here.
Traders, Ivory House, Central Basin, St Katharine Docks, London E1W 1AT
www.TradersWine.co.uk @Traders_wine