A unique island nation, Singapore offers a lot of bang for your buck. With over five and a half million people packed into less than 300 square miles the country offers a unique experience for holidaymakers. The definition of a melting pot, Singaporean culture is a thoroughly modern infusion of Chinese, Malay, Indian and European influences. This multiculturalism creates a destination that everyone should experience.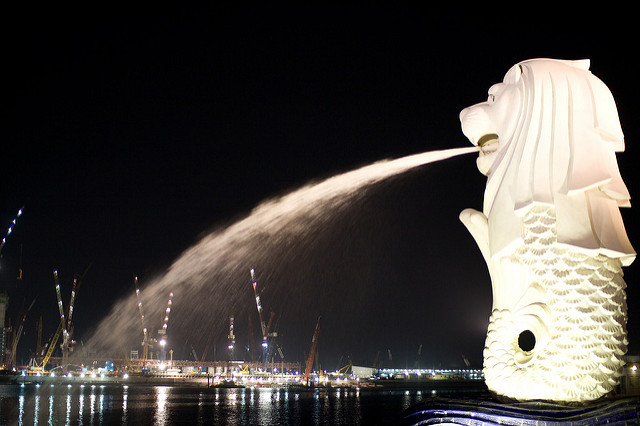 Image by Jo@net, used under Creative Commons license (CC BY 2.0)
Singapore also has a reputation as being one of the pricier destinations in East Asia, and while this reputation certainly has a basis in truth, it is perfectly feasible to enjoy a break in Singapore without breaking the bank. To help you enjoy a trip to the Lion City without spending a fortune, we've put together a few helpful tips.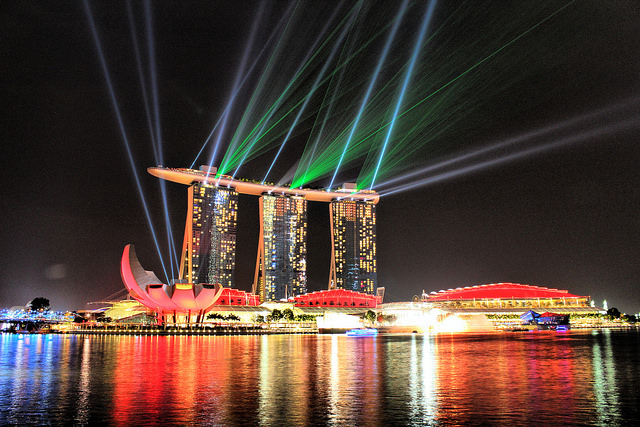 Image by Jonas B, used under Creative Commons license (CC BY 2.0)
Get stuck into the street food
Delicious street food is a part of everyday Singaporean life. Local and visitors alike flock to the towns massive street food stalls to enjoy all sorts of delicious and varied types of food. It is the easiest way to enjoy the blend of flavours that is Singapore cuisine, but even more importantly it's cheap. Outdoor food hubs are called "hawker centres", and along with the reasonably priced and delicious food you can also enjoy the atmosphere of this bustling city state.
Pick up a Travel Card
Singapore isn't very big, but it does cram an enormous amount to see and do into its small size. That means taking full advantage of public transport is a must. The best way to do this as cheaply as possible is to pick up an EZ-Link Card. This lets you hop on and off the countries mass transit system without constantly buying single tickets or using taxis.
Hangout by Marina Bay
There are plenty paid-for attractions in Singapore, but some of the finest sites are free. The area around Marina Bay has a whole host of attractions that cost nothing to experience. Take a walk beneath the amazing super trees in the Gardens by the Bay during the day, and bask in the twinkling skyscrapers at night as you watch the world go by around the Marina.
Don't forget to visit the iconic Merlion statue, and set a reminder for the water displays that take place at 8pm every evening. One activity always worth the entry fee is a trip up to the Sands Skypark Observation Deck on the Marina Sands Hotel, and marvel at the view of the bay and city below.