Piece by Philip King, Guest Writer
Recently I was invited by Visit Finland to fly out to the fabulous city of Helsinki for 2 days of foraging, wilderness cooking in the forests that surround the city and and food hopping around the city's eateries and coffee shops. It so happened that the trip coincided with the Helsinki Baltic herring market, a fishy festival for all, and was only a couple of weeks before London's own Great Nordic Feast on the Southbank (October 20-22nd). All in all, it would have been rude not to!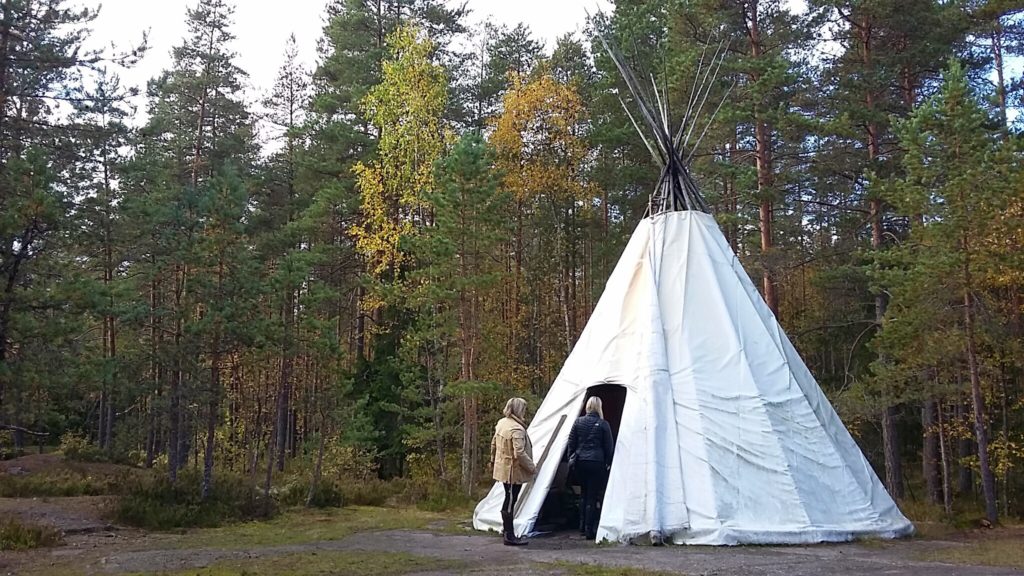 There is often confusion among us Brits, about which are the Nordic countries and which are Scandinavian, so just to clarify, I asked my old mate Wiki, who told me:
"The Nordic countries or the Nordics are a geographical and cultural region in Northern Europe and the North Atlantic, where they are most commonly known as Norden (literally "the North"). They consist of Denmark, Finland, Iceland, Norway and Swedan, including the associated territories of Greenland, the Faroe Islands and the Aland Islands."
Ok, so what is Scandinavia?
"The term Scandinavia always includes the three kingdoms of Denmark, Norway and Sweden….also sometimes included are Iceland, Finland and the Finnish autonomous region of the Aland Islands."
So I learned many things on this foodie and foraging trip, the first one being that Finland is both Nordic and Scandinavian, which presents a conundrum when trying to decide whether to describe something Finnish as being Finnish, or Nordic, or Scandinavian. Rule of thumb is, there is no thumb.
I fell in love with Sweden the first time I visited back in '99 and have been there 6 times in all. It's a beautiful country and i found the people to be mellow, sensitive, intelligent and stylish. I've visited Norway twice, flying in to Oslo and driving up to the national park of Hardangervidda to ski cross-country in stunning mountain ranges that surround the fjords, so I'm familiar with Scandinavian cuisine and the food culture of Sweden, and tasted one or two of the Norwegian specialties, but I had no real inkling as to how Finnish cuisine would differ. Also I had a feeling that Nordic and Scandinavian would somehow differ in terms of approach, style, individual dishes and other cultural nuances. Throughout my stay in Helsinki I continued to puzzle over this, and found myself pleasantly pondering the similarities and differences quite often, wondering if I could determine a clear winner between the two.
Similarities:
Cured and pickled fish – especially herring
Beetroot
Gratinated dishes – more prevalent in Sweden but also figure in Finland.
Reindeer meat
Open sandwiches
Dill
Cinnamon buns
Rye bread
Differences:
There is more smoked and dry-cured fish in Finland
Finnish food seems to have more of a French basis to it than Swedish
Finnish food seems to absorb more influences from the West, albeit subtly incorporated
Finnish food seems more supportive of artisan food producers
So what is Finland famous for? Well there is ice hockey, reindeers, Lapland, Marimekko, The Moomins and saunas for starters.
Factoid: did you know that there are 3 million saunas in Finland? When you consider the population totals 5 million, this gives you some idea of how much these people love saunas.
Finns drink beer and sometimes even vodka in saunas. Yes! They have sauna parties, you better believe it. Clothes are optional in many cases, and in winter, you might find yourself alternating between sauna and snow, whilst intermittently supping cold beer and necking shots; not a hobby for those with a weak constitution.
The capital Helsinki, is justly famous for being a stylish and eclectic mixture of influences from East and West, sandwiched as it is between Russia and Europe. There is much to see and do in Helsinki, and here I will give you some pointers to the best places to eat and drink in this fabulous city. Also for those perhaps unfamiliar with Nordic cuisine, here is a summary:
Fish features heavily, and there are many different styles of preserving and preparing it, which are mainly dry-curing and pickling.
Steak might not be beef. Reindeer and horse may also be on the menu.
Berries and seeds are everywhere. Especially berries. Lots and lots of berries. Lingonberries, blueberries, cloudberries, rowan berries, sea buckthorn and juniper to name a few.
Sandwiches are almost always served open, and often involve, wait for it, fish.
They bake a lot of interesting artisan breads, including rye bread
It's healthy. Finns seem to do a good job of taking care of themselves (when not drinking beer and vodka in saunas)
Licorice is a national obsession, and salt-licorice doubly so. Brace yourself. It's the edible equivalent of a mule-kick in the noggin.
I love that feeling of departure, when you reach a lounge in a calm mood, ready to set off to a territory unchartered by yourself. You observe your fellow travellers intently, engaging the detached ironic observer mode to peer into this sliver of their life, attempting to decipher their very souls. I shared the Finn Air flight with a Finnish ice hockey team, and they appeared a burly and quirky set of stylish hard-nuts. The flight was very smooth, with the highlight being my unwitting procurement of the world's most expensive potato.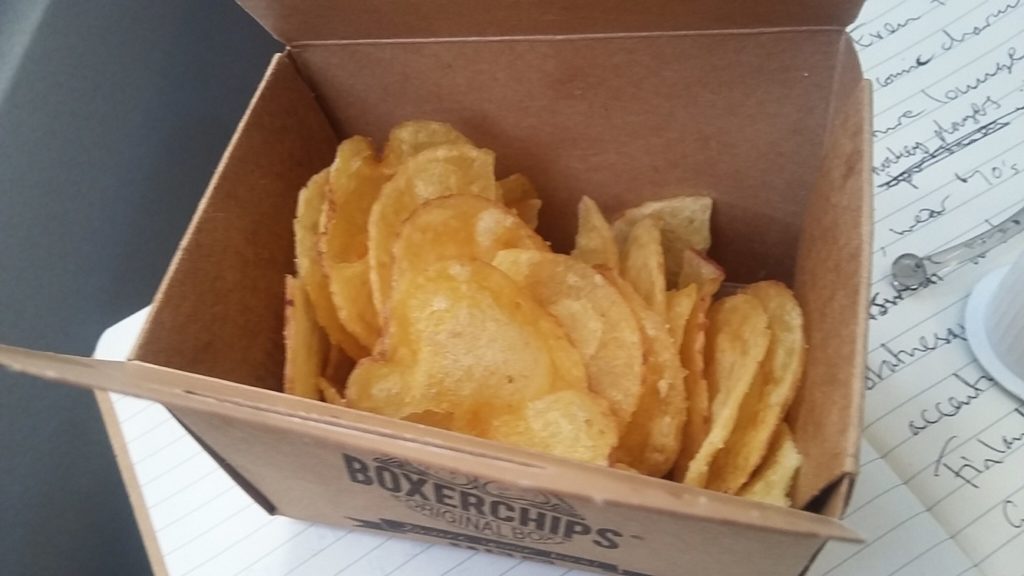 A box of crisps, roughly the size of half a King Edward's for four Euros fifty. So that's about eight nicker per spud. I waited patiently for the free glass of Krug that was meant to come with it but it never arrived. Flying into Helsinki you notice two things: everything is neat and tidy, and nature predominates. Forests tenderly hug the pristine winding roads. Nordic design favours the natural form, and being there is as close as you can get to healthy living without leaving humanity altogether.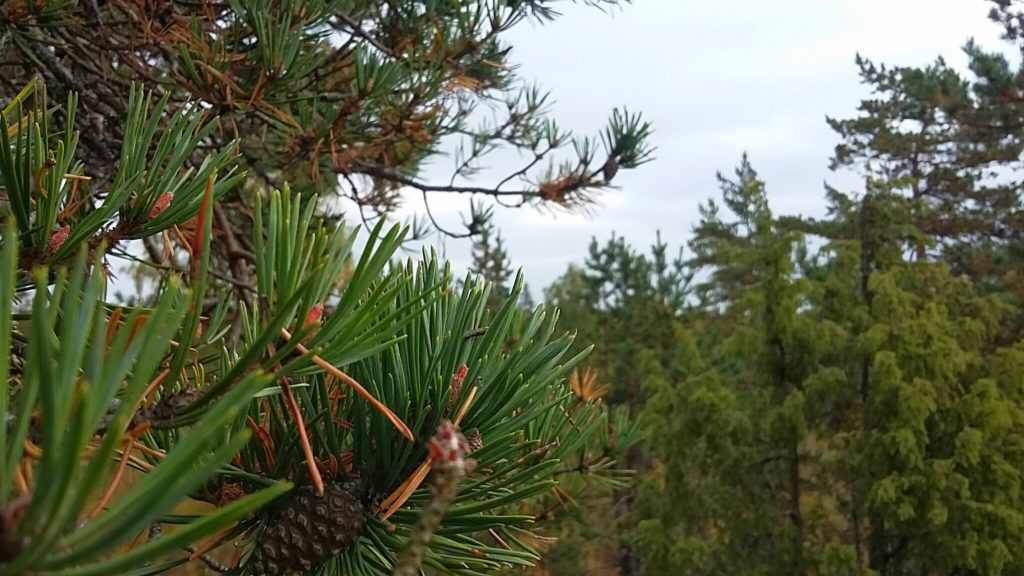 After a sound sleep in the crisp sheets and puffy pillows at Hotel Lilla Roberts, a fabulous Nordic design hotel with a home-from-home feel to it, I sprang into action and dashed downstairs for breakfast, only to discover I had overslept dramatically and missed it, which I later discovered was a food-travel tragedy, as they put on quite a spread.
Our guide to the ways of the Finnish forest forager (try saying that with a mouthful of mushrooms), local chef Markus Maulavirta, greeted us keenly, and we piled into his car to drive the short distance to his chosen spot. Forests are so much a part of life that even from central Helsinki it's a matter of minutes before you're in the thick of lush woodland. We took our reindeer pelts and began trekking through stunning forests, where we were all taken aback with the golden and bright green hues of the early autumn leaves. That warm and comforting aroma of deciduous mulch emanating from the forest floor was aromatherapy for our citified souls. My fellow foragers were none other than Helena Puolakka, head chef at Aster, and Kim Woodward, Exec chef at Skylon, both London restaurants operated by D&D who I coincidentally worked for myself in 2008. Helena is also Finnish and they were on the trip to gather inspiration for her menu to feature in the Great Nordic Feast at Southbank Centre.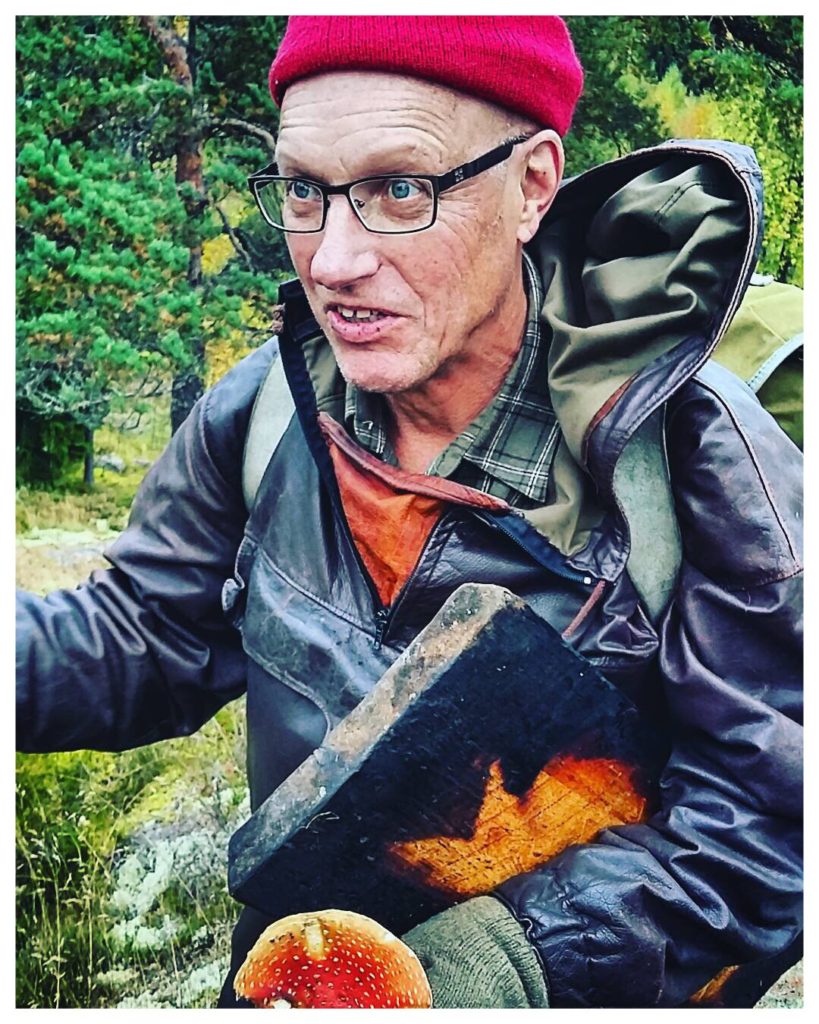 Markus is the first Finnish chef to have obtained a Michelin star, and has written cookbooks, as well as a book on his time spent in the tundras of the far North with Sami people, and lots of lots of reindeer. He was very knowledgeable, and under his expert tutelage we foraged successfully for blueberries and chanterelles, before arriving at a clearing with his tepee which houses a stone fire pit.
Markus proceeded to shave off some birch bark and fire a few flint stone sparks into it to get a flame faster than you can say Fred Flintstone! Once the fire got going, we were taught how to nail a side of salmon to a plank, which was then stacked inside the fire pit to cook on the open flame, infusing with the flavours of the birch smoke. He fashioned a basting brush using a juniper sprig complete with berries for added flavour. The atmosphere inside that tepee was special, with log smoke rising up through the ceiling and the aromas of salmon, juniper and birch enveloping us as we sat on our pelts. Root veg were wrapped in foil and basted in Angelika, thrown to roast in the hot ash. A tea was brewed from chaga – a mushroom with highly medicinal and anti-carcinogenic properties. It tasted like Rooibos, which I'm rather fond of. Markus whipped out a flask of batter with the addition of nettles, and we took turns flipping crepes that were served with lashings of homemade blueberry jam, and spoonful's of high-protein quark. I chuckled to myself faintly that I'd come all the way to Finland to eat food that is remarkably similar to my diet back home, but of course the location and the freshness of the ingredients makes all the difference. And I don't nail fish to planks, but I may start.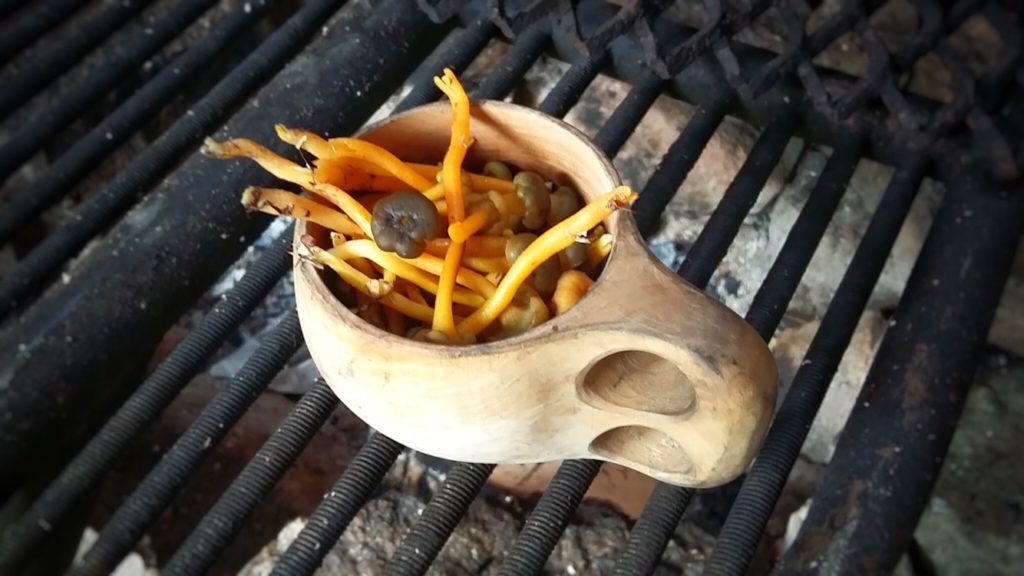 In the evening we visited restaurant Kuurna, an intimate and modestly furnished restaurant with an uncomplicated menu. The dish that raced off the page at me was horse steak. I had never eaten horse, but decided to give it a try, and was glad to have done so. It was quite delicious and very tender, served as a fillet with béarnaise sauce (no bear in the béarnaise I hasten to add, but they do sell tinned bear).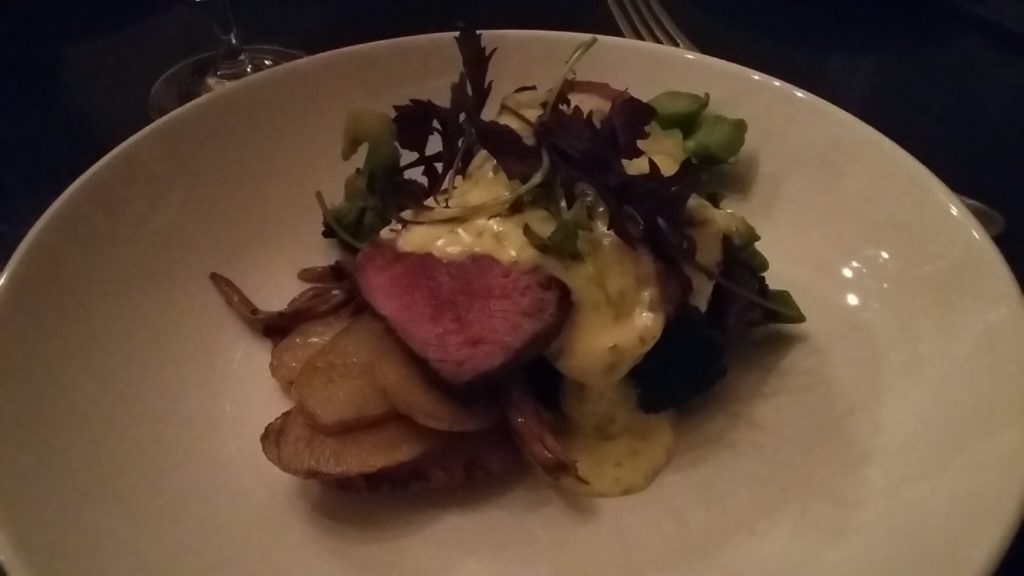 On Friday morning I leaped even faster out of bed and raced downstairs to get breakfast, only to discover I was early, praise be. At the door to the stunning restaurant you're greeted with a smile and a shot of sea buckthorn which is an intensely sour hit of ultra-high vitamin C and stimulates your tastebuds into action. I then ploughed into an epic breakfast of Skyr with stewed fruits and granola, porridge with cream, honey and nuts, Karelian pie which is a rye flour pastry shell filled with rice, potato, crushed egg, butter and dill, also more sweet-pickled herring, followed by dry cured meats and scrambled eggs with an amazing freshly baked crisp and chewy-crusted, fluffy-centred brown bread, upon which I piled a mound of gravadlax. I knew it wasn't right to keep on eating but I couldn't help myself. Oh by the way don't squeeze lemon juice on gravadlax, it's the Nordic equivalent of putting ketchup on foie gras.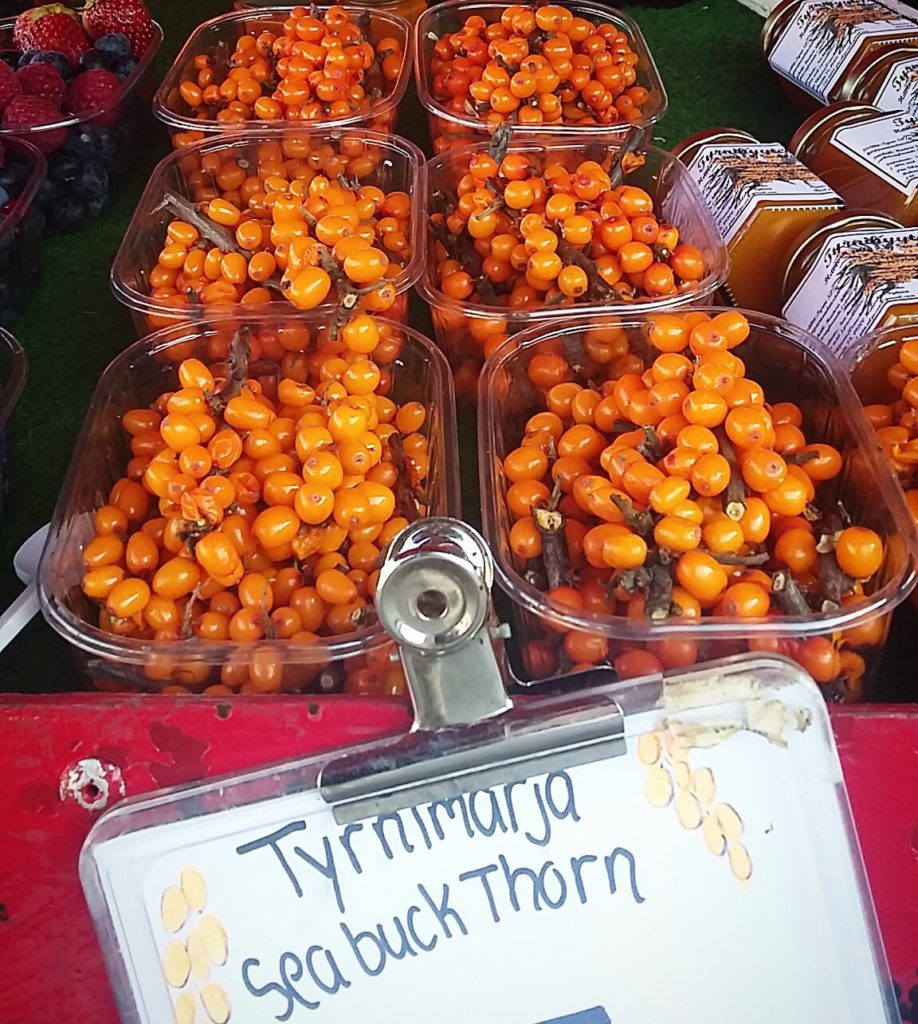 It was only after this mountainous feast that I remembered we were shortly due to go out on a food tour of Helsinki. Oops. Our guide Matthias took us on a whistle-stop tour of some of the best eateries in town, describing each district with a little potted history. It was a really fun way to see the city. We also stopped at Paulig's barista academy for an insight into the coffee sourcing, production and distribution processes that help keep Finnish people consuming the highest quantity of coffee in the world! I don't mind telling you that the Finnish style of drinking coffee is not to my palate's liking at all. They drink it quite weak, usually black and often quite tepid, as it's often drunk from large mugs which sit on their table tops getting cold. The Paulig building is quite stunning though and worth a visit, especially to eat at their salad bar and chill in the upstairs lounge pad.
For lunch we visited restaurant Ox on Pieni Roobertinkatu, the same street as our hotel. It's a celebration of container shipping chic and is owned by "We Are Group" a restaurant and bar group who also own the brilliantly named "Bier bier" and "Vin vin" bars. As a group they are very much behind the development of the Helsinki food and drink scene, and our charming host Kia regaled us with stories of snakes in Finland, whilst explaining how the Finnish food scene is evolving slowly but surely, as Finnish people are quite measured and laid back in their approach.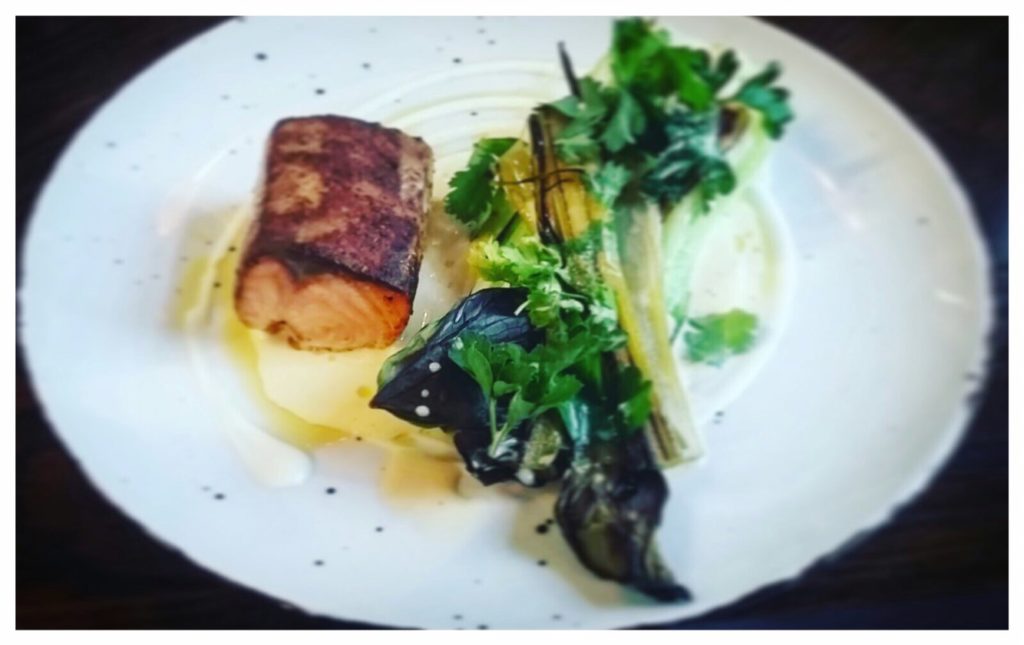 The remainder of my visit consisted of:
Sightseeing, tram riding, sauna hunting, beer drinking in Bier Bier, dinner at werner, staying in an Airbnb pad that had a fabulous sauna, then on to the Herring festival where I ate a truly significant quantity of herring and other fishy delights. The pride that the food producers take in showcasing their wares was really admirable, and there was a huge turnout for the event, which made for a very special atmosphere. One of the highlights of the event was discovering fish in a fish. To demonstrate their love of fish, Finns eat fish in fish.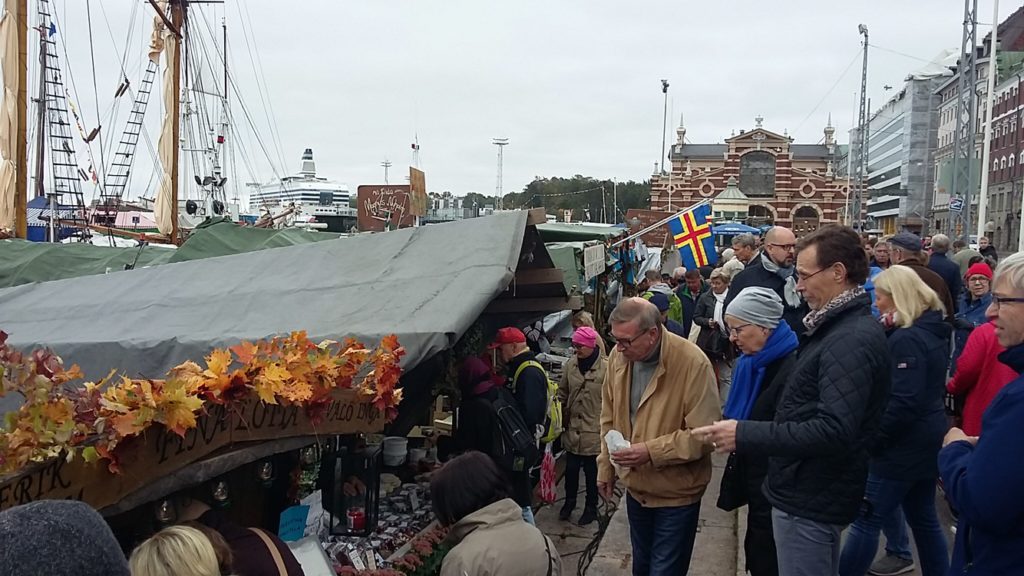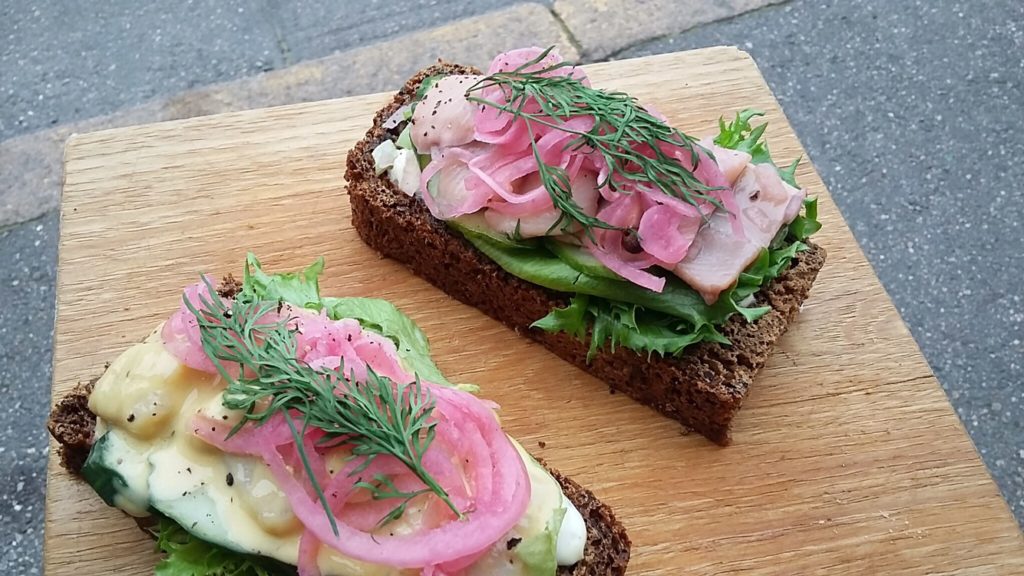 When all is told, I really didn't want to leave Helsinki, and would highly recommend it to anybody looking for a stylish weekend food travel trip from London.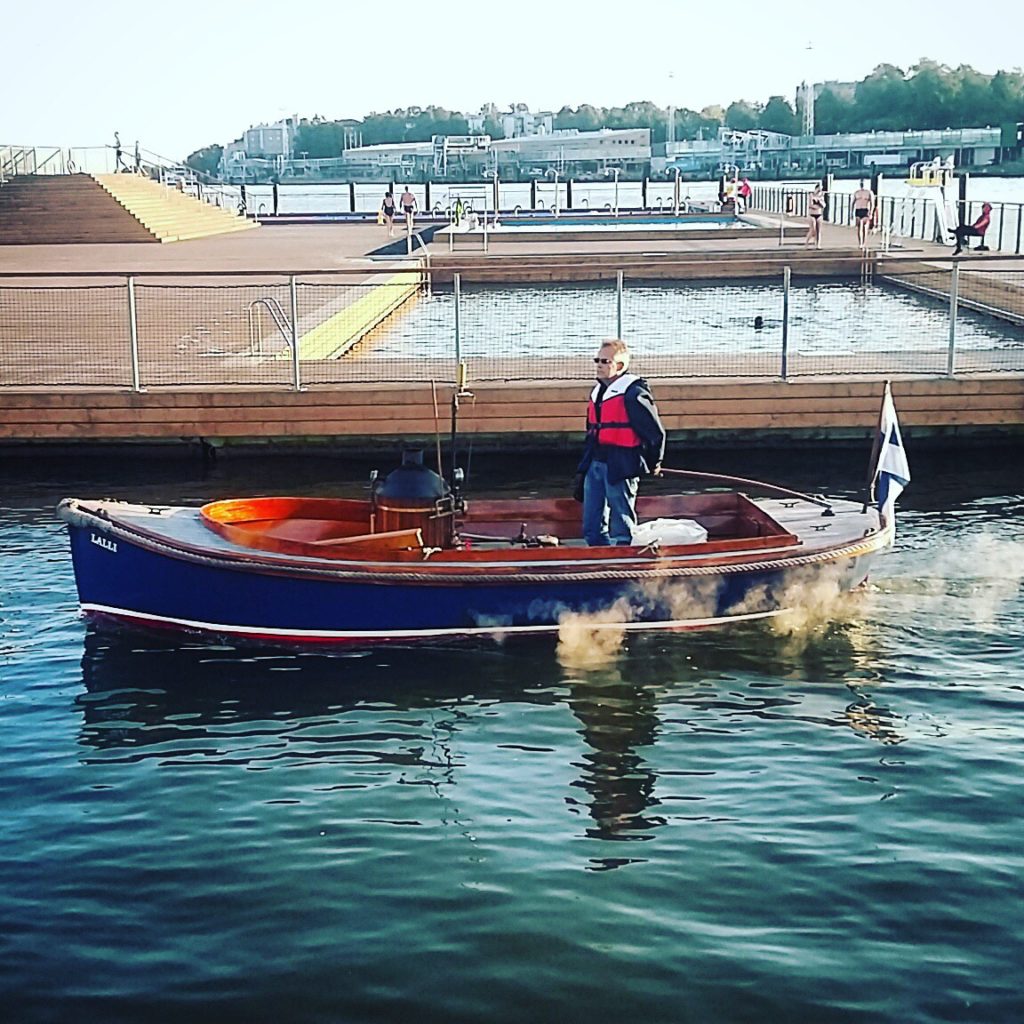 If you want to dip your toe into this wonderful world of Nordic food – head on down to the Southbank 20-22nd October for the Great Nordic Feast festival! Tickets: https://www.southbankcentre.co.uk/whats-on/123928-great-nordic-feast-2017