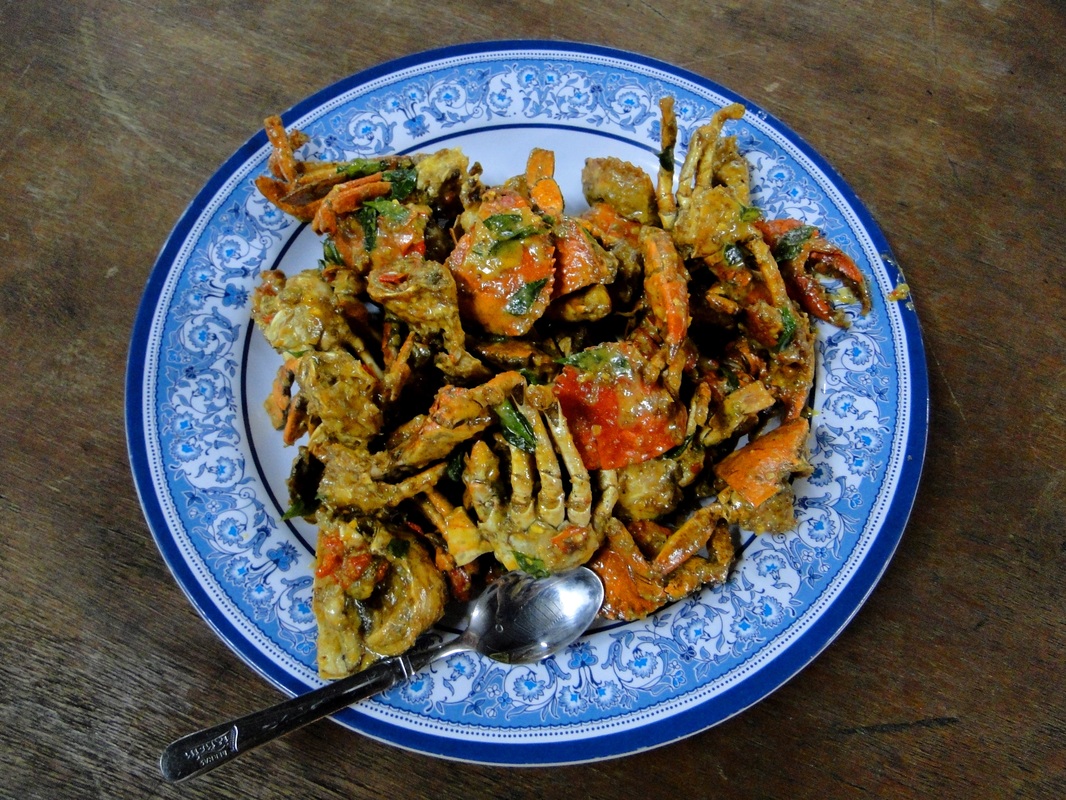 Food in Sarawak Borneo is as much of an adventure as visiting its jungles. Cuisine here is the product of the region's diverse genetic makeup: Chinese, Malay, Tribal – it all blends to offer a national cuisine that is exotic, spiced and vibrant. There's a lot here to discover.
Every day in Borneo begins with a traditional breakfast. Forget fry ups; you're not getting that here. A Sarawak breakfast equals chilli heat and spice, with dishes served that most Westerners would associate with lunch or dinner. Think Nasi Lemak – coconut rice with spicy sambal sauce, crunchy fried anchovy, peanuts and boiled egg – and Kolo Mee – broth with egg noodles and barbequed pork. Get with the programme and tuck right in.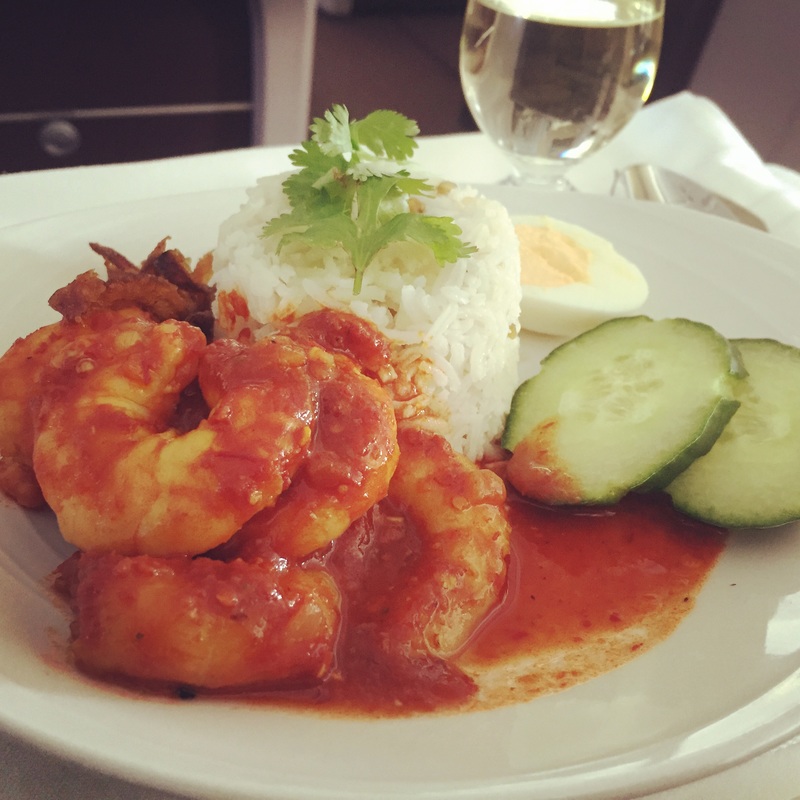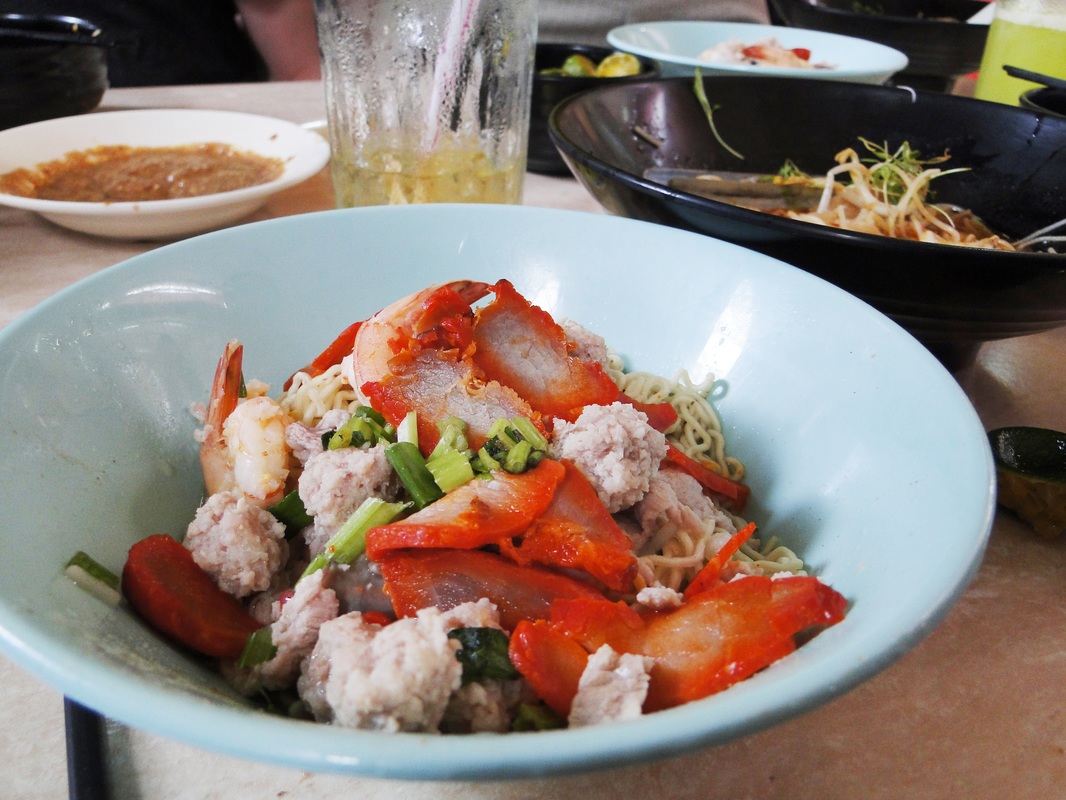 Kolo mee
Alternatively, head to the Four Happiness Café (or Uncle Tong's) in Kuching. This is an absolute cornerstone of Chinese heritage dining in the region and has been around for donkey's years. Breakfast here is a veritable banquet. Try their Foochow Chicken Mee Sua (noodles in broth with a poached egg) or wonderfully savoury beef noodles. For those with tastes for the sweet, try coconut jam on toast washed down with 'pulled' tea – milky tea sweetened with condensed milk and poured from height from cup to cup.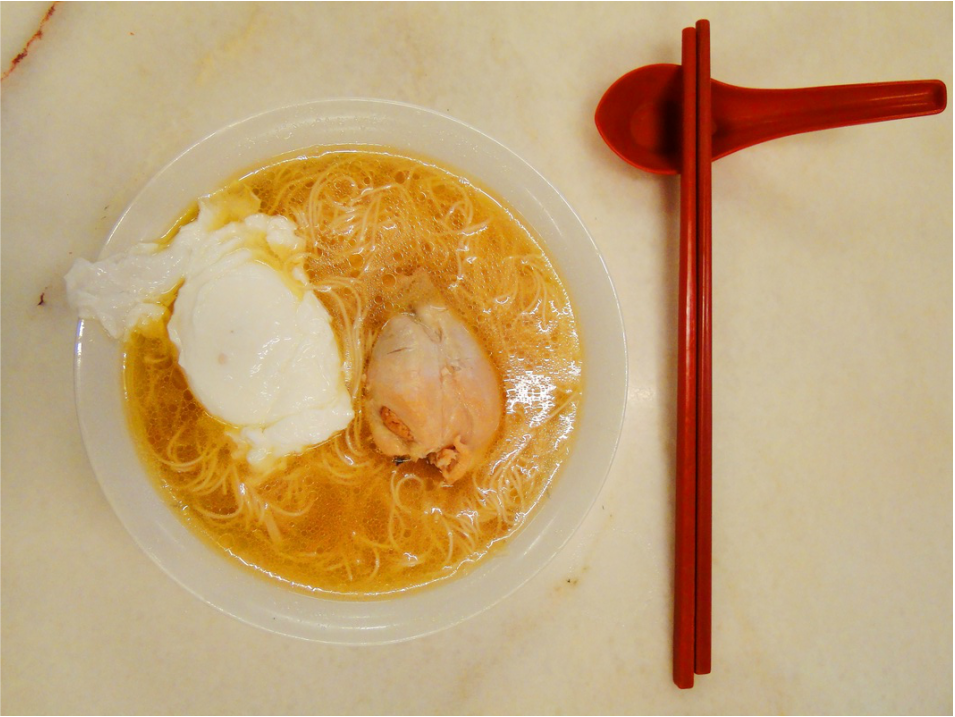 For lunch the region offers eateries as casual or refined as you like. Street food is a delicious and economic option. Try pork satay in the Lau Ya Keng food court, cooked over a mangrove charcoal grill and smothered in peanut sauce, or indulge the Chinese heritage in Kuching China Town with dim sum or steamed buns.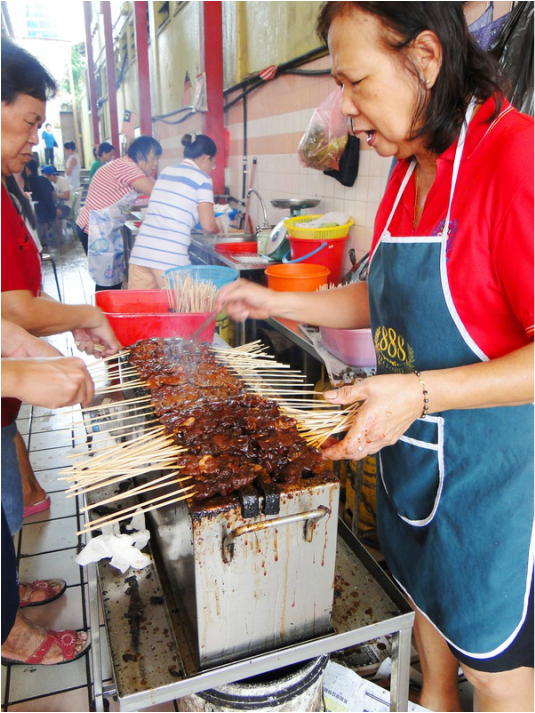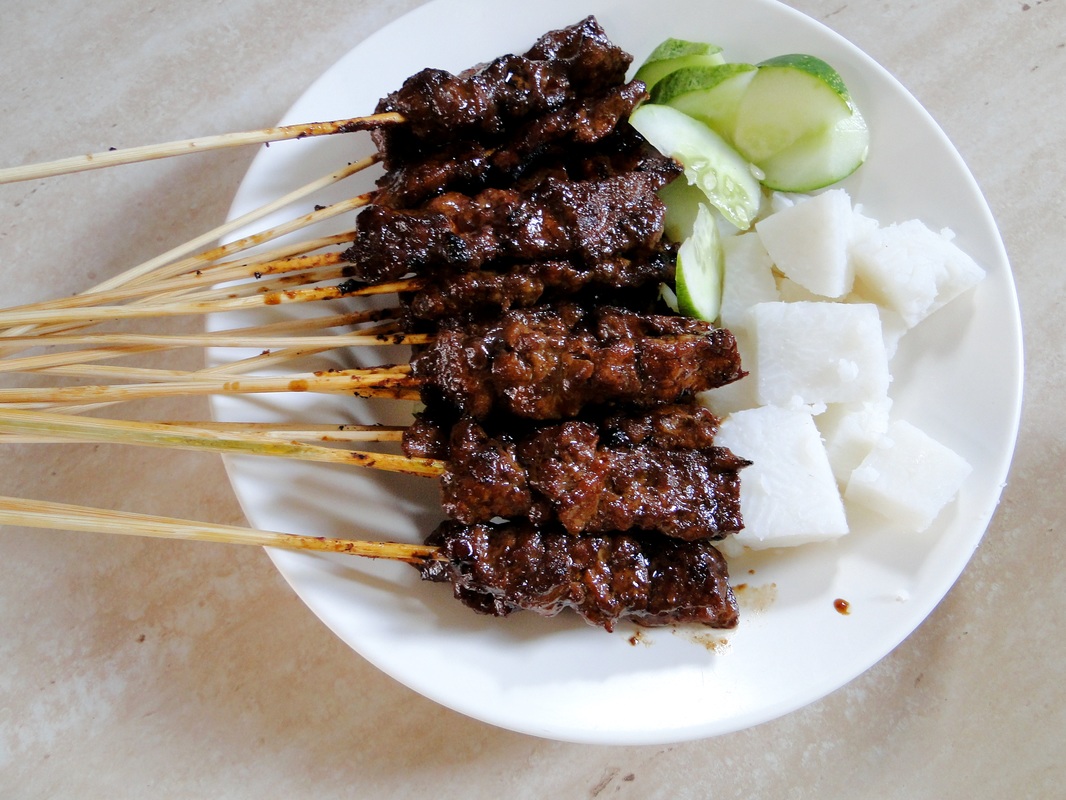 At weekend's head to
Medan Niaga Satok Weekend Market
and explore their food hall for great Sarawak Laksa, Kolo Mee and Kendal.
This market is a wonderful place to come to browse local goods and spices too, including Sarawak's famous pepper and dried shrimps, as well as some more…..exotic offerings.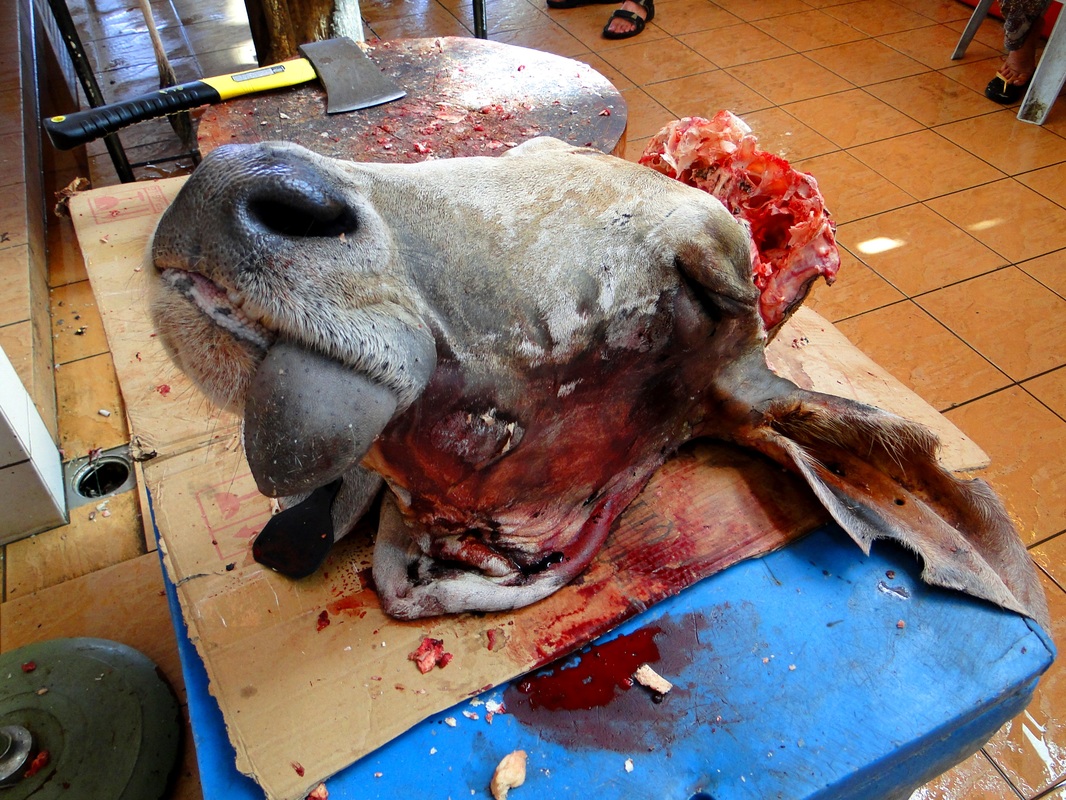 For
dinner
, seafood in Sarawak is a great option. Head to
Lim Hock Ann Seafood
restaurant for stripped back, ultra casual dining on the Sarawak coast. Make sure you try the crispy omelette with oysters, and mud crab with salted egg yolk and curry leaves – lip smacking, finger coating wonderfulness. A typical dish here are sauteed rainforest ferns – and these were some of the best I had all trip.
The restaurant doesn't serve wine, so if you fancy that with your seafood then make sure you bring it along.
​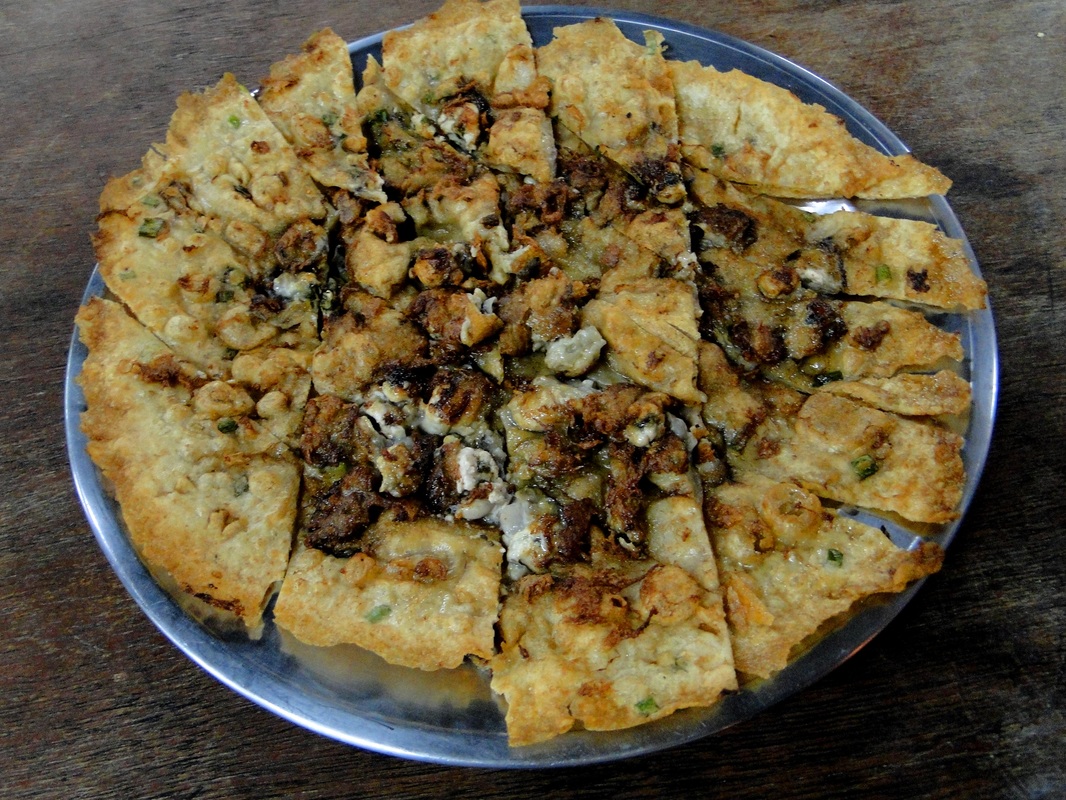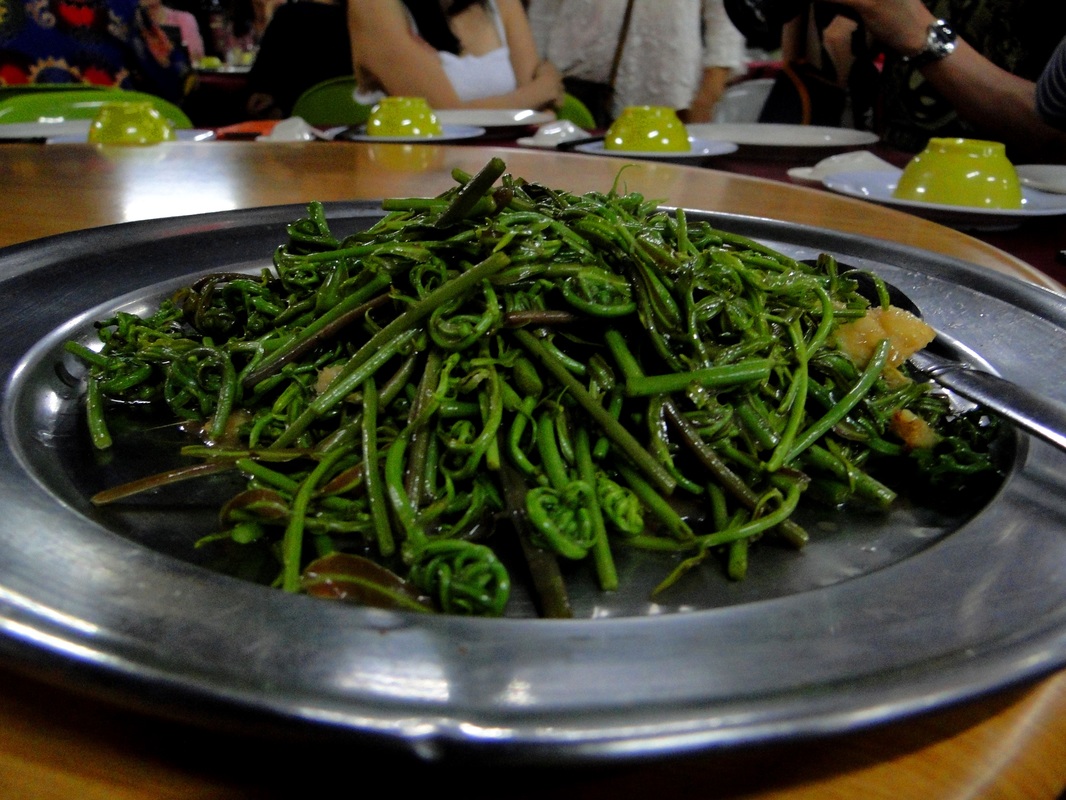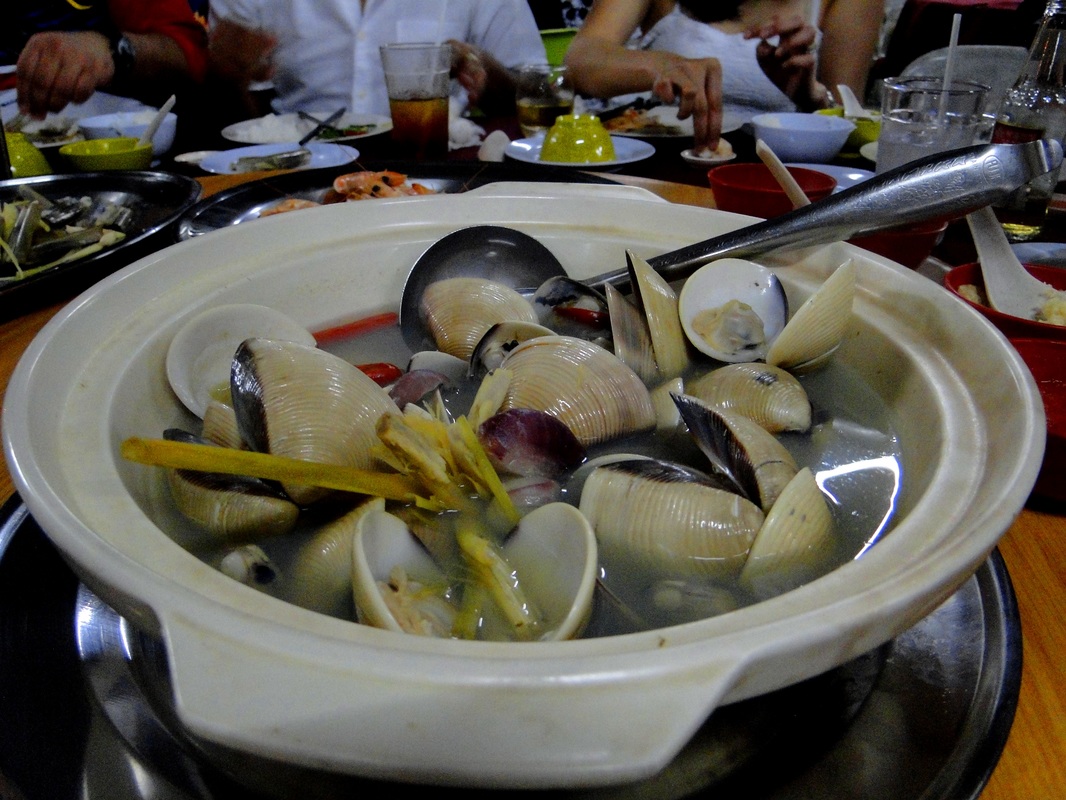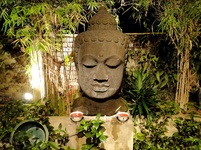 For city dining, Bla Bla Bla restaurant in Kuching is elegant and stylish. To get to the restaurant you have to traverse a pond with stepping stones – woe besides any diner leaving after more than a few cocktails; I bet they've seen a few trips in their time. Their fusion style food is interesting, although the banana fritters with cheese weren't a winner with me.
For traditional Sarawak food in a tribal Longhouse, The Village House is fabulous. They offer a reasonably priced Sarawak tasting menu and the al fresco setting, surrounded by fairy lights and besides an infinity pool style water feature, is stunning.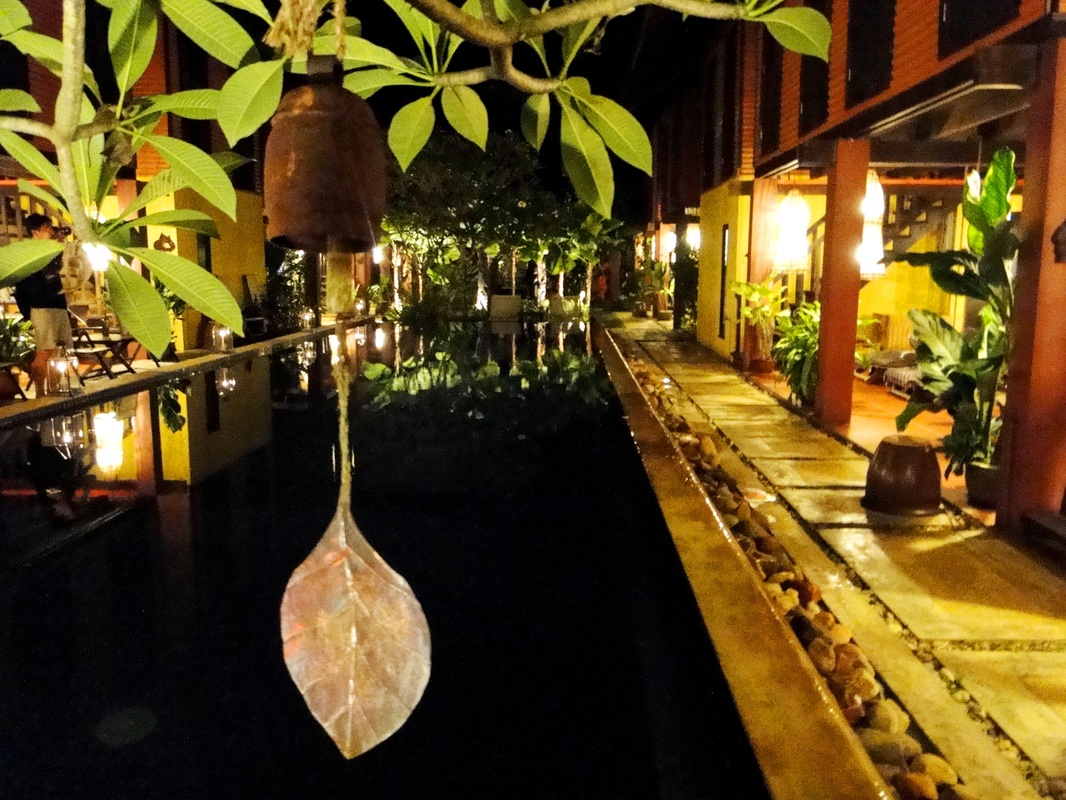 Must have dishes:
Kolo Mee, Sarawak Laksa, Midin (ferns), Chicken or Beef cooked in Bamboo, Hot and Sour Fish, Umai (a spicy ceviche type dish, often done with mackerel), Nasi Lemark, Bamboo Shoots, Squash and Coconut Curry, Kendal or ABC and Sarawak Layer Cake….
…or or the braver, coconut palm grubs (or sago grubs) are a South East Asian treat and can be eaten raw or crispy fried. Would you be brave enough?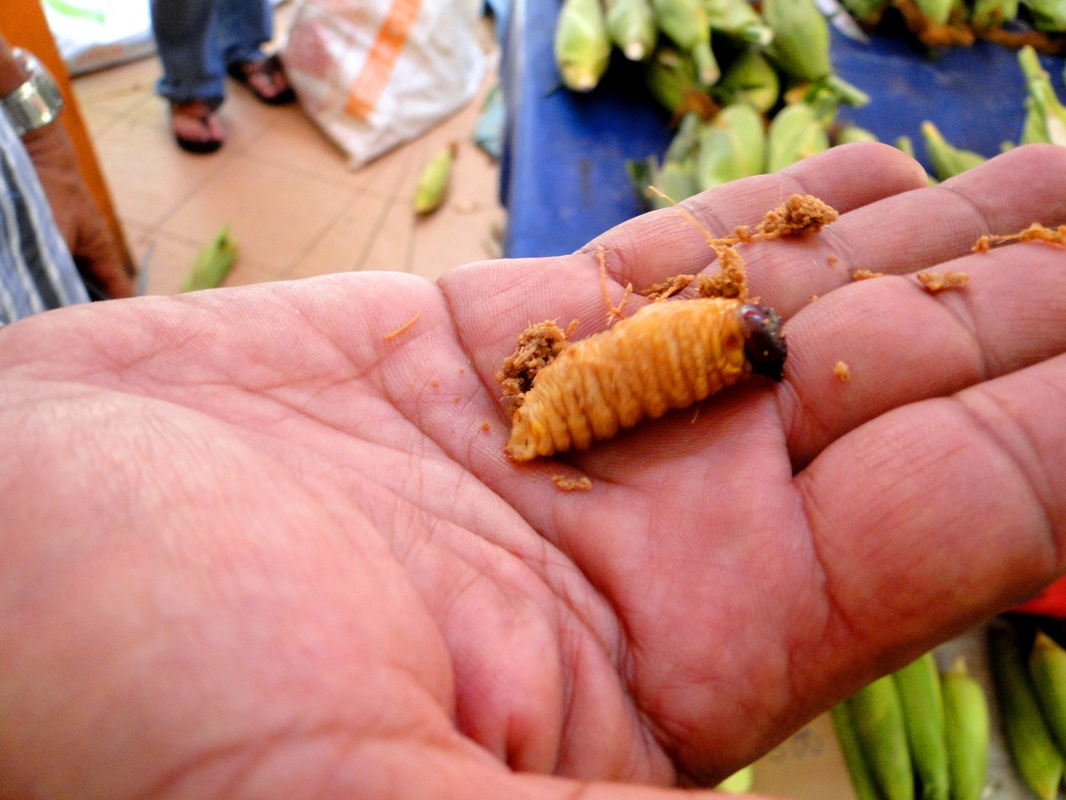 Things to bring home: laksa paste, Sarawak pepper, dried anchovies or shrimp for making pastes and sambal, sago flour and calamansi limes.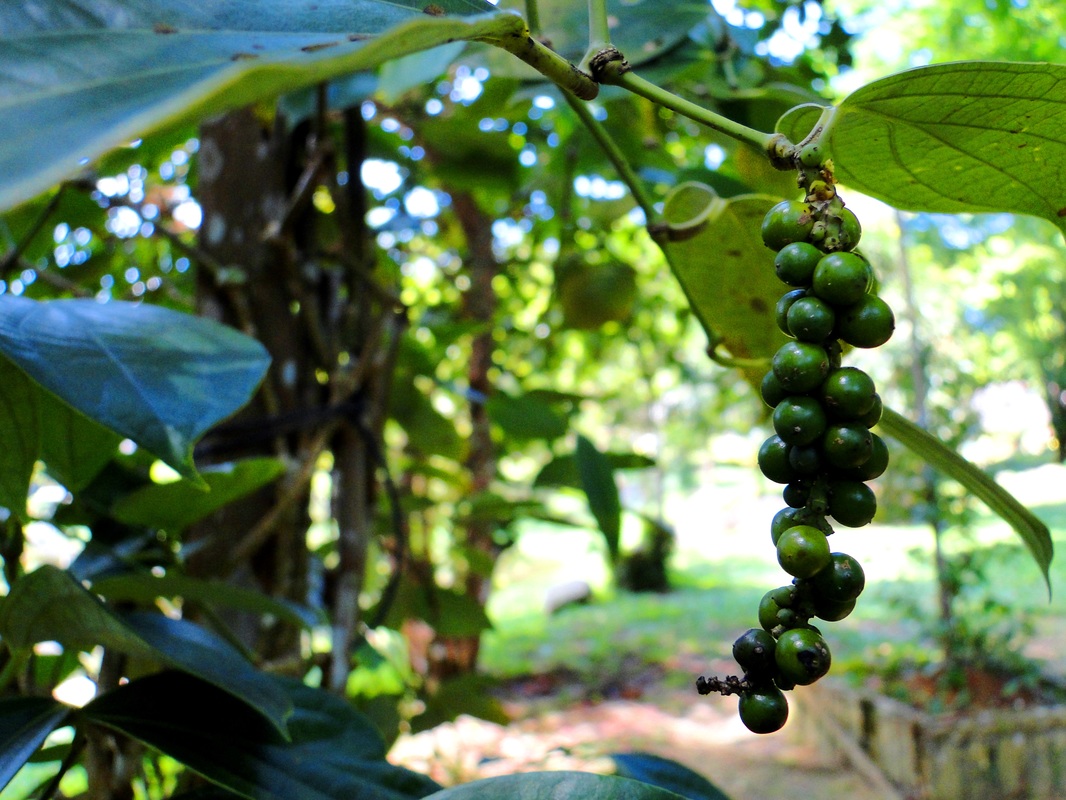 Sarawak's famous pepper growing.
What to order on the flight: if you're flying Malaysia Airways which is likely for this destination, try the Nasi Lemark and (if you're lucky enough to be in business) the chicken or beef satay. Obscenely good. The lamb shank is also impressive. For breakfast, nasi lemark is an option or if you're not one for spice first thing in the morning, the mixed grill option is awesome – a medium rare steak (how!) and various patties with a pepper sauce.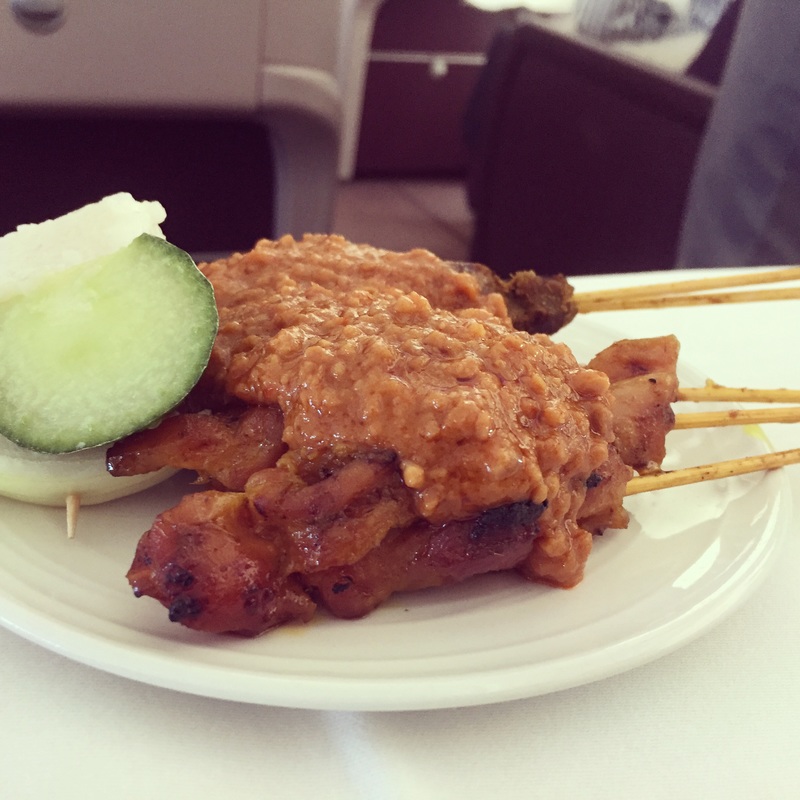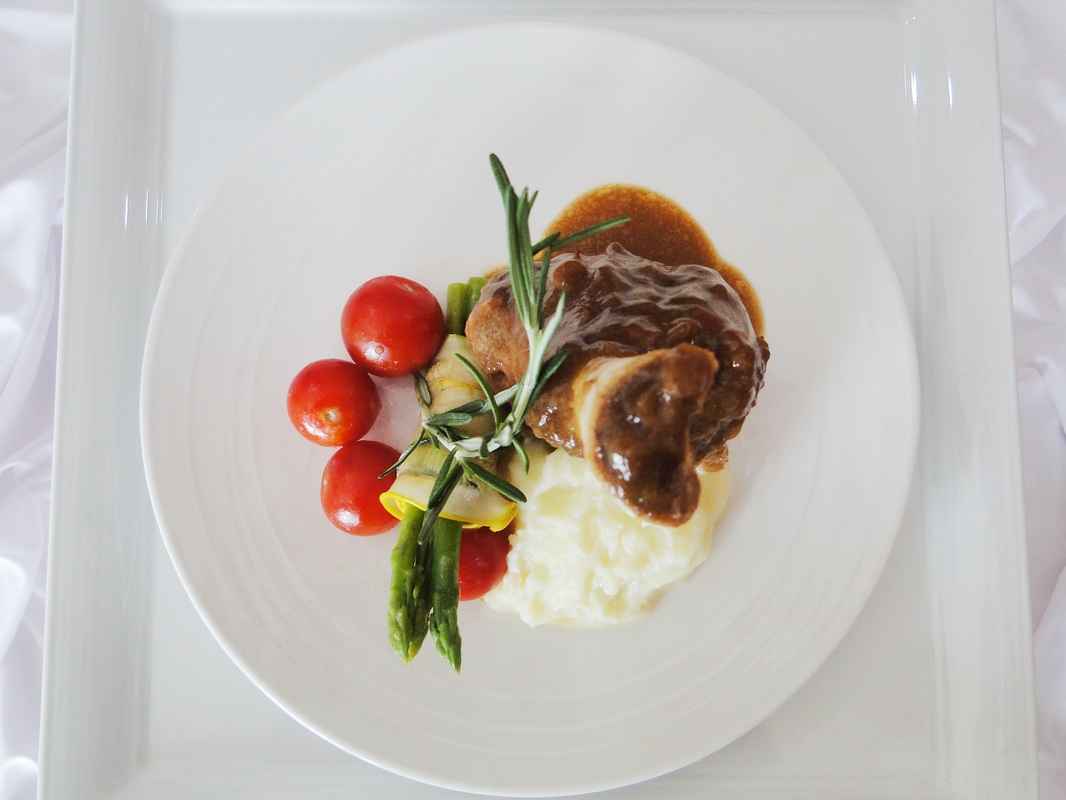 What to do in Sarawak Borneo? Read my guide
here
.