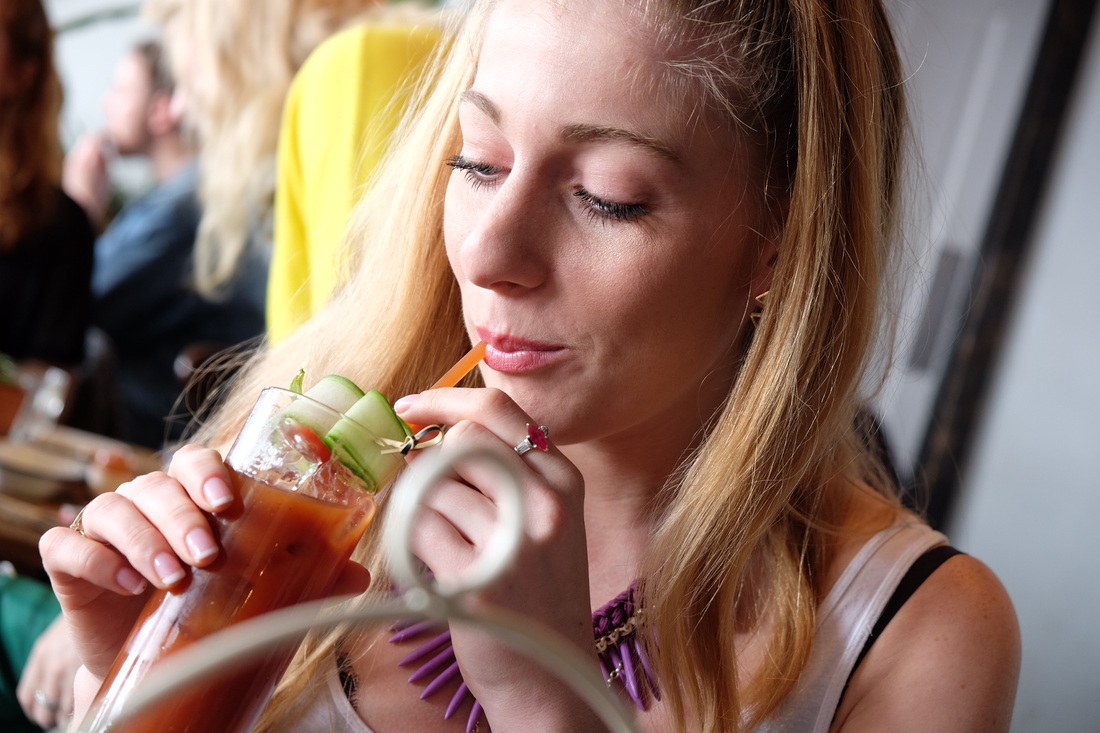 There's a curious brunch on the London horizon and, sugar, it ain't Ozzy. Nein, it is Berlin style and, if you haven't already, you're going to be hearing a lot more about it soon. When I first met Noemi, founder of Brünch pop up, I had no idea that brunch was big in Germany. You see them as more hearty stews at dusk and back for an early night folk, right? Wrong. Berliners especially are streaks ahead of us in the strong brunch game. Whilst smashed avocado on rye was but a twinkle in one's eye (yeah, I rhyme), Berliners were lining up to enjoy funky bottomless brunches based around the best 3 B's in the breakfast dictionary: bread, brunch and booze.
Brünch Pop Up brings this to London and I went to a recent pop up at East London Venue NT's to check it out for myself. The venue changes so I won't go on about it too much but to say….it was gorgeous. From outside it looks like nothing, but you head up some flights of stairs to find a super modern, open plan bar and restaurant space with views out over the whole of the city.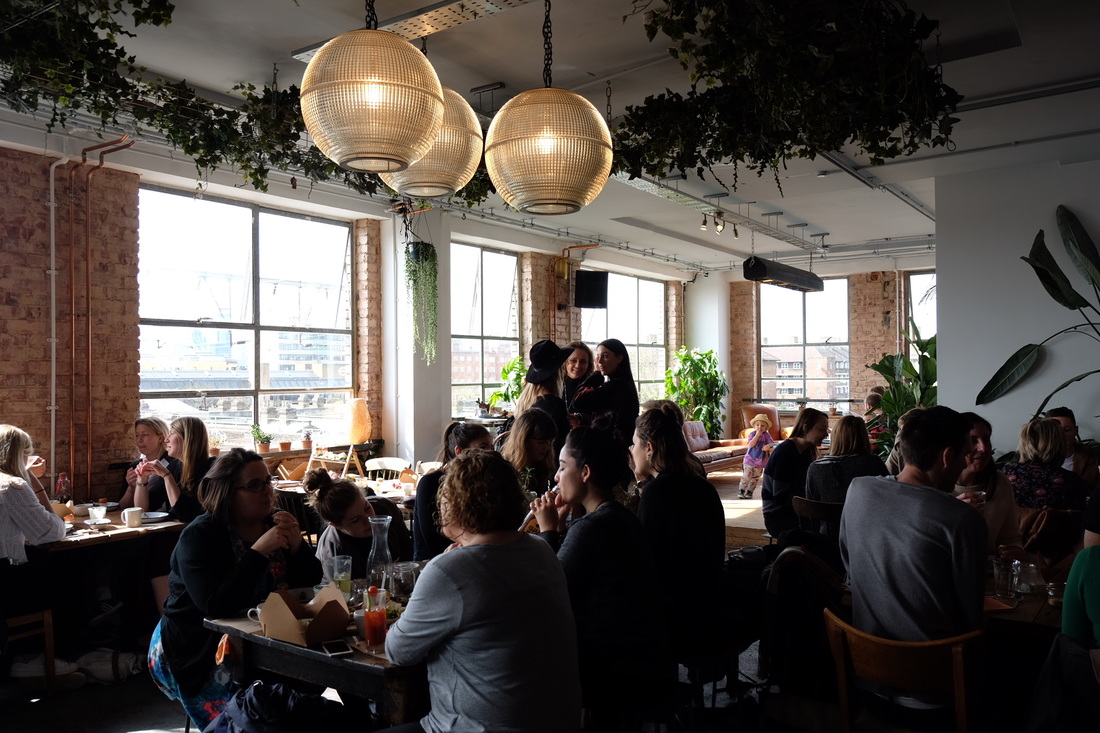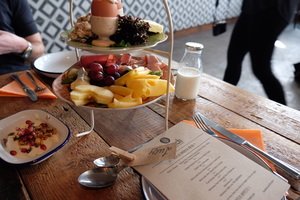 Brunch format is simple. It's bottomless, and you're given a selection of dishes and there's a table spread with sides, jams, different breads that you can help yourself to. Drinks are extra, but there's limitless coffee, on our visit from THE BARN – a Berlin based coffee roasters making some absolutely cracking quality brew. Berlin food is relatively simple; it's continental, with a focus on provenance and quality. Only a few dishes were 'cooked', as such, and most options were selections of great quality charcuterie, cheeses and smoked fishes. Of note were some gorgeous soft poached eggs, served with a creamy remoulade – fresh and easy, slutty from the egg yolk. My sort of food. Another highlight to all in the room were buckwheat waffles with homemade jam. Apparently the buckwheat makes them healthy but I won't hold that against them.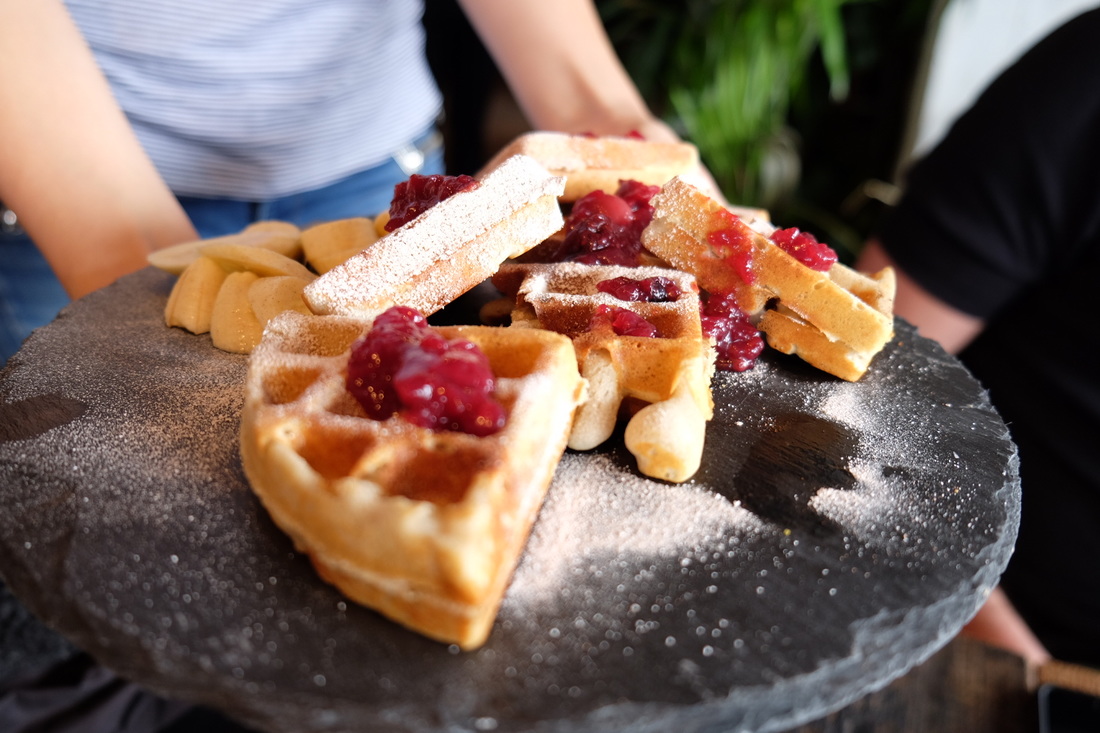 The food is great – how could it be not? It's from some of the best small producers London has. – but what really makes Brünch great is it's vibe. The only word I can think to describe it with is….cool. But not in a twatty way – people are all friendly and normal, noone's wearing a lampshade on their head – there were even some young families there with their babies catching up with friends (life goals).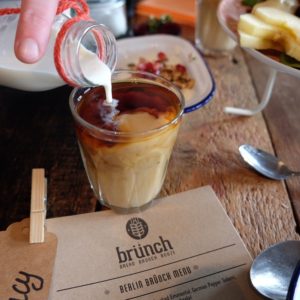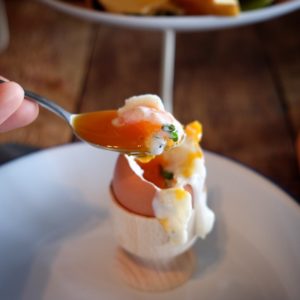 There's a DJ in the background playing chilled techno, the bar is pumping out drinks and the atmosphere is laid back. You're there for the whole sitting of 2 hours, and so you sink into the leisure of chilling, sinking back cocktails and eating….as much as you want….punctuated only by the occasional shoulder hop along with the electronic music.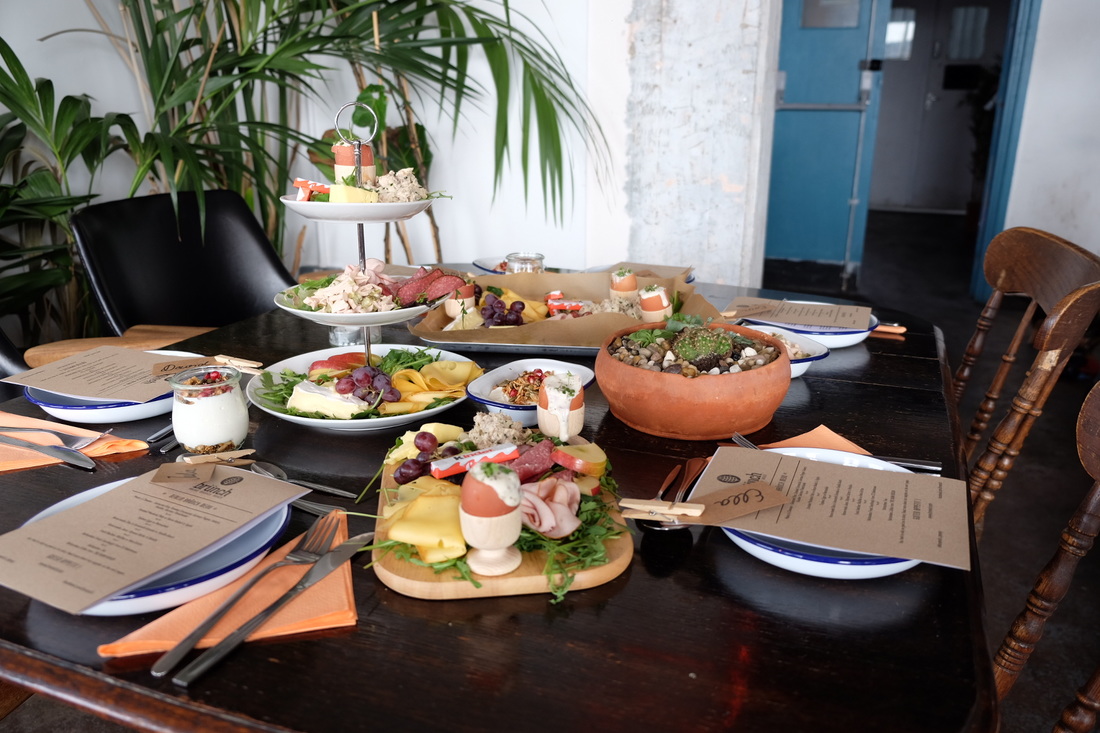 In short, it's really fab and I loved it. It's the sort of place I want to take trendier friends than me to and act all casually about. Oh this place? Yeah I come here all the time. ​

Next events:
http://www.bruench.com/