It's just recently that I have begun my voyage into ale. Before about a year ago I wouldn't touch the stuff – vile, blokey brew – but having started food writing, I've gradually been dragged kicking and screaming into a slow appreciation of it. This final notch in my hops-supping bedposts has cemented my current admiration for beer;
The Dragonfly Brewery at The George & Dragon
in Acton, which I headed to for its launch last month. 
The first thing I liked was the venue itself. Being from Yorkshire, oh aye I love an oldy woldy pub– and this brewpub is set in a 17th century coaching house; all open beams, dark corners and low ceilings. This theme continues up to the rear bar where airy high ceilings and shiny towering copper fermentation tanks stand in stark contrast.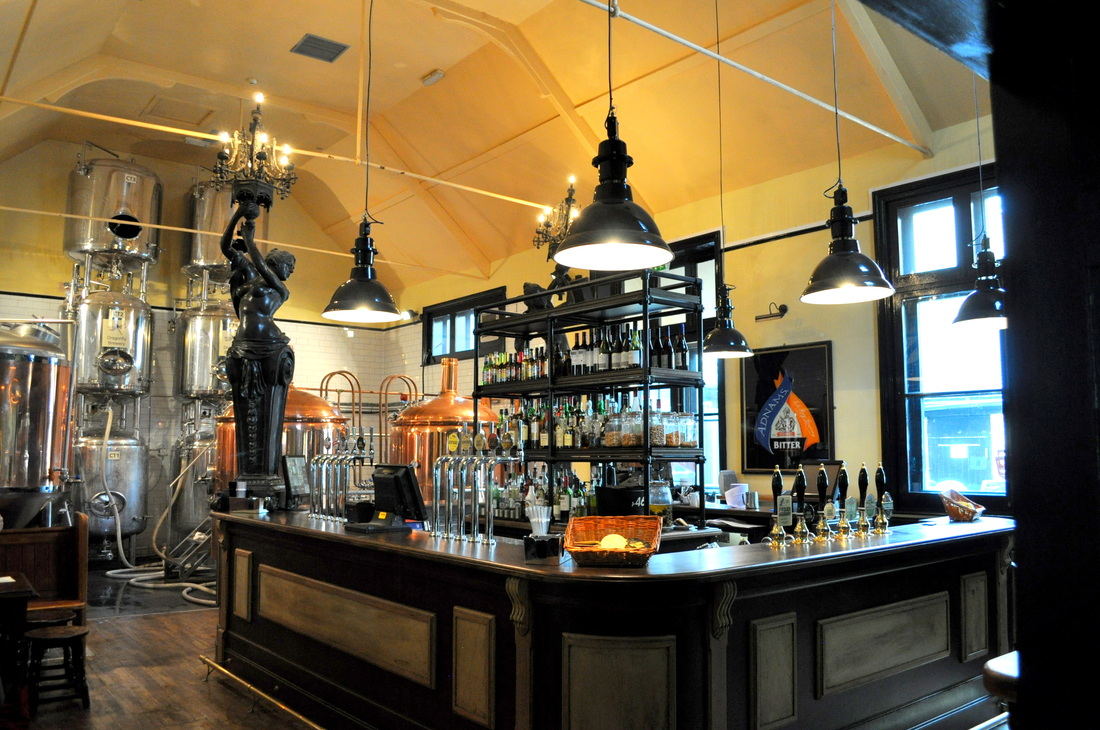 I chatted to the bar staff to get a better idea of what the in-house brewed options were and learned that they make 4 beers of which they serve 2 as cask or keg. That latter fact, I loved. Beers served from the keg tend to be colder (between 6-8 degrees C) and fizzier, vs. those from the cask which contain live yeast, are served at around 11 degrees and tend to be creamier since they have no added gas. For me, each has a place and the coolness of the keg absolutely suited the first that I tried: a wheat beer called Achtung! and one of their best sellers. By the way, the exclamation mark is part of the name…perhaps because it tasted pretty damn good. Light, like most wheat beers but with the fruity notes of peach and banana behind it.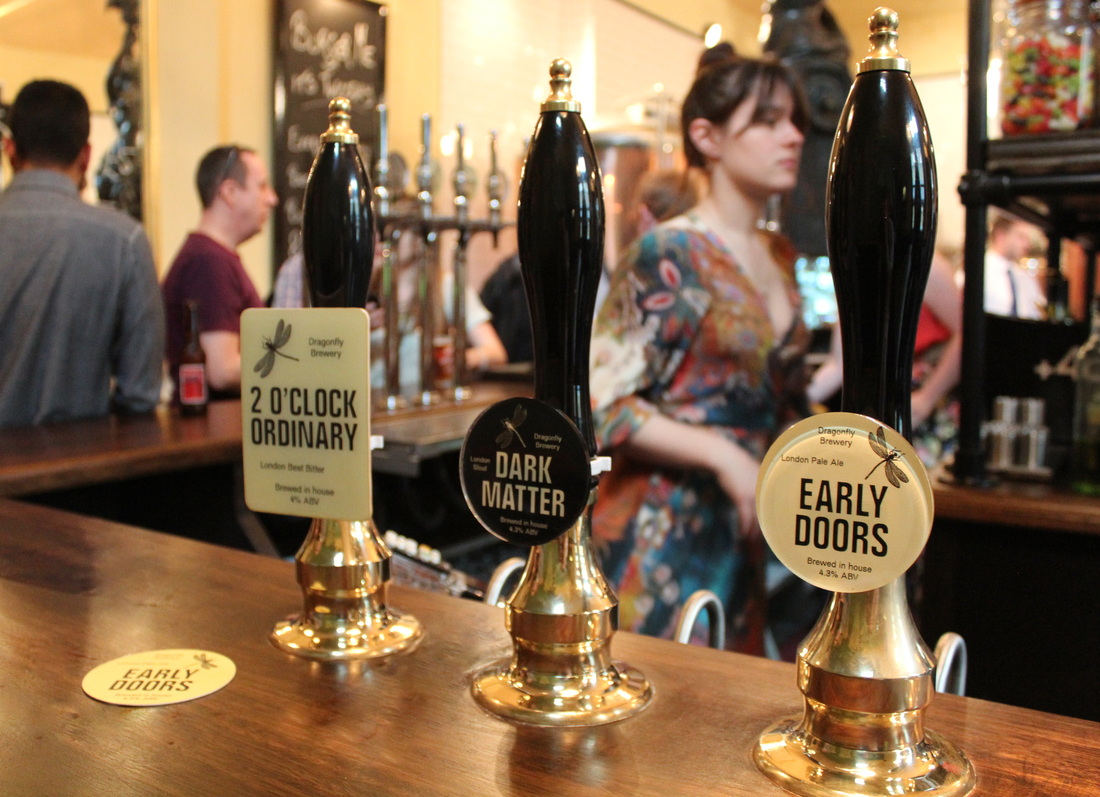 Next came my favourite of the whole evening – a pale ale called Early Doors which brought me amber, citrus creaminess (and, to risk sounding pretentious, notes of acorn too!). 
Their heavier offerings went down a treat also– a chocolate, coffee stout, Dark Matter, and their 2 O'Clock Ordinary bitter which reminded me of teenage nights down the village social club, sneaking sips of Dad's pint whilst the publican had her back turned. 

| | |
| --- | --- |
| | It's all about the beer here. There is food of a hearty British sort but the beer is the star and, actually, it features in most of the dishes. I'll mention their sausages because they were the real porky deal and had blue cheese in which really worked, and their beer fondue because…well, beer fondue.  |
To wrap things up; this is quite the spot to come for a chilled session and there are very few brewpubs in London of its size, let alone attractiveness. One to visit for all beer-fans, West London or otherwise. 
Rating: 6/10
http://www.dragonflybrewery.co.uk/
183 High Street
London
W3 9DJ
020 8992 3712