I love coffee. I don't know how I'd get myself up and out of my front door if I didn't have the elixir of caffeine in my bloodstream. I've also got every coffee making device known to man in my kitchen. 1 Coffee Cone, a French Press, Aeropress, 1 Stove Top Espresso Kettle, 1 filter machine and 2 different automatic coffee makers later and you KNOW I've shopped around! Recently though the guys at Nescafe Dolce Gusto got in touch and offered to let me try one of their NEW and fancy machines!
They've brought out two jazzy new machines, having partnered with two kitchen appliance giants: De'Longhi of Italy and Krups. Both are things of architectural wizardry but I'd never seen ANYTHING like the one by De Longhi! It looks like something from Futurama with its platinum silver casing and light up touch screen!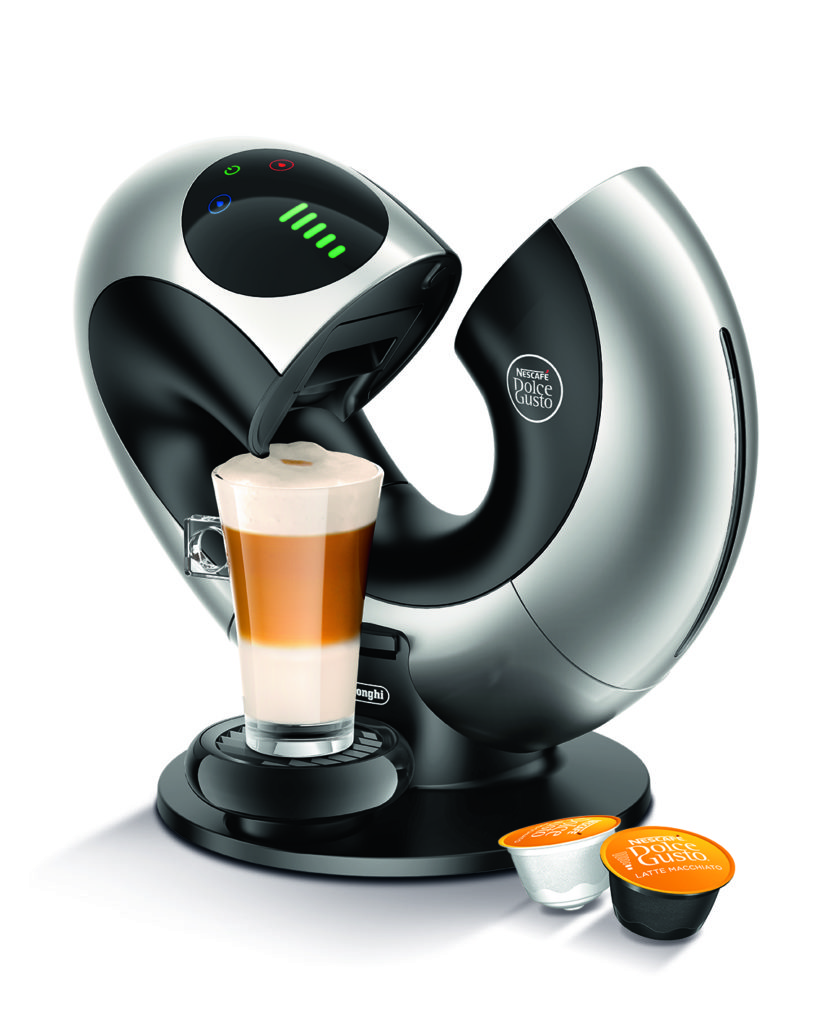 Let me talk you through some of the bits I liked:
1. When you turn it on, it gets its Transformers on and automatically opens, turning into a coffee machine! When my sister first saw it she didn't even realise it was a coffee machine (I think she thought it was a sculpture!) until I switched it on.
2. The touch screen is cool. I've not used a touch screen coffee machine before and it feels super futuristic.
3. Apparently it'll remind me when it needs descaling, which helps me keep it tip top.
4. It's self cleaning – when you first use it, it takes itself through a cleaning cycle which was handy!
5. There are 40 different coffees you can make from it!! It's a pod system so you buy pods and mix and match them for the various combinations.
6. The coffee tastes GOOD. The crema you get on it is fab and as good as I get through my espresso machine. The pressure is 15 bar pump, whatever that means, which is apparently why!
7. It's quicker than my other coffee methods. I love filter coffee and my aeropress but this gets me my fix (and with proper crema) MUCH faster and with less washing up afterwards.
In short – I'm thoroughly pleased with my new toy and will probably get my parents one for Christmas!
Available direct from Dolce Gusto online: £169.99 rrp.
https://www.dolce-gusto.co.uk/coffee-machines/eclipse-silver