My parents always tell the story of when they were young and I was a baby, they were walking past The Ritz on a day trip to London and decided to peek in through the doors. They'd heard of The Ritz but had never been inside – both were from normal families, not particularly well off – and the glamour of this famous London hotel was a million miles away from life in North Yorkshire. The door man saw them and immediately came over and told them that they MUST come inside. He welcomed them in and gave them a tour of the famous hotel, squawling baby me and all. They've never forgotten it and as a family, we still see that as the benchmark for true 5* luxury: zero pretence, just welcome.
For this and many other reasons, The Ritz is undoubtedly one of the finest hotels not only in London, but the world. I love it. There's something about it that's just magical. Perhaps it's in the tails clad doorman tipping his top hat at you, or in the tunes the pianist tinkles in their lounge, or the rattle of trolleys at their afternoon tea, but for me it's a very special place.
I was there recently at their Rivoli Bar – it's recognised as one of the best bars in London (of course) and is a study in art deco luxury. In October Laurent-Perrier Champagne, which y'all KNOW I love, was their champagne of the month and I was invited in for a chill glass and a few nibbles.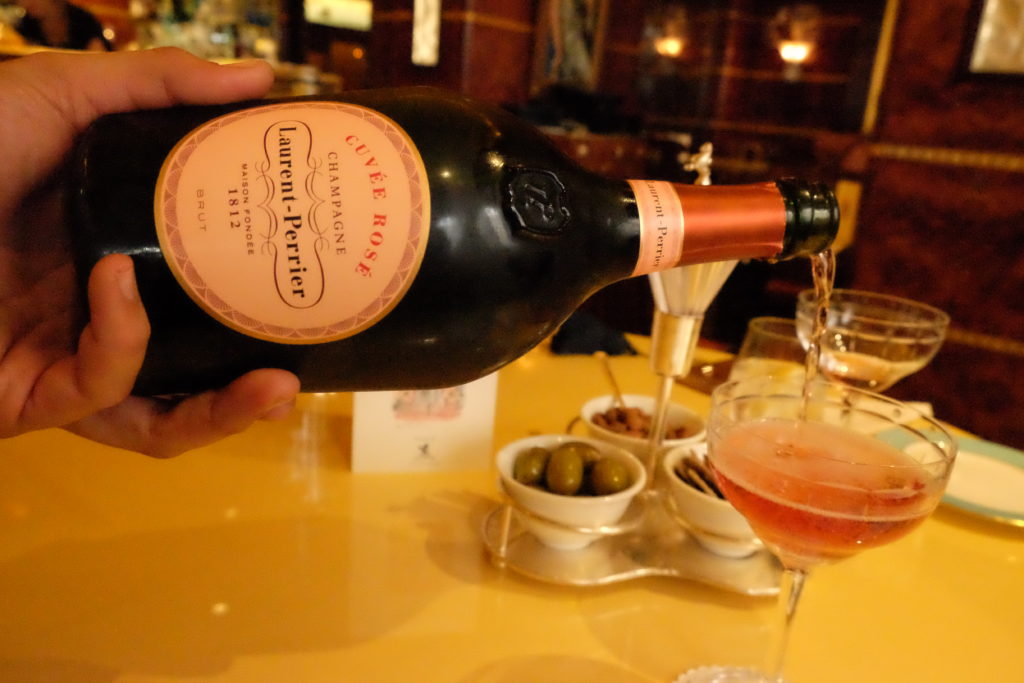 Over a glass of their lauded Cuvee Rose, I sampled a tasting platter of the Rivoli Bar canapes. Now these are serious. Canapes can be so hit and miss and most are simply unadventurous. I also have a slight negative bias to them after University – I used to do private cooking there and having made thousands of the little bastards, still hate them a little. The Rivoli Bar's are gorgoues though. A highlight was cylinders of sugar filled with coronation chicken – insane. Also great (everything was though) were these cones filled with diced smoked salmon and, I think, creme fraiche, and savoury macarons that tasted of skips (the crisp brand)!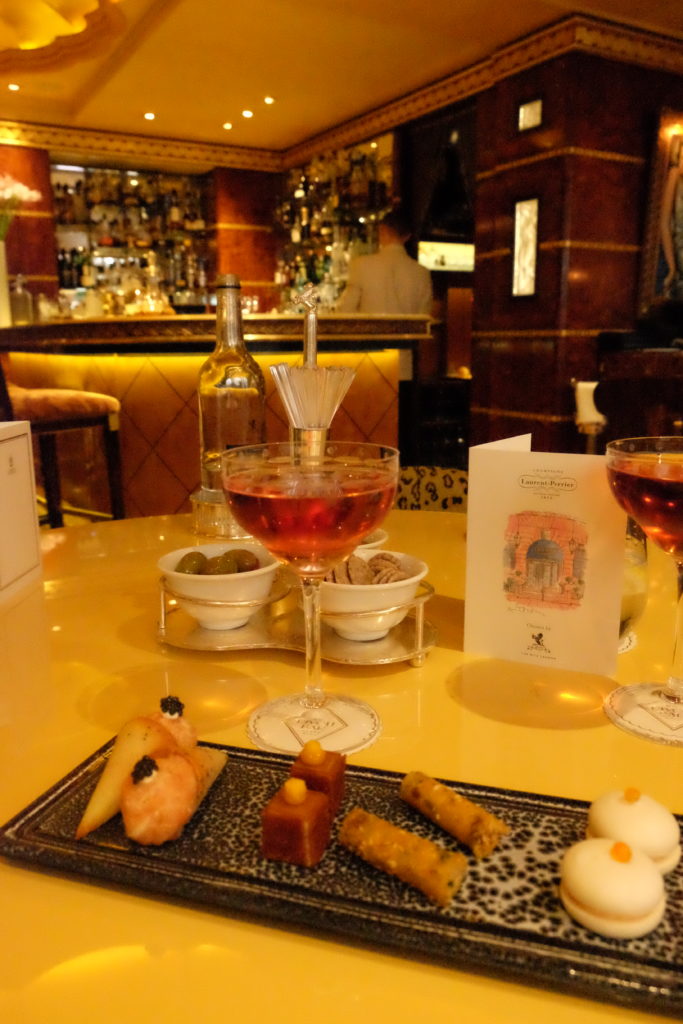 We finished off with the most stunning rose and creme macarons. These plump bites of sugar were gorgeous and I could have eaten 10.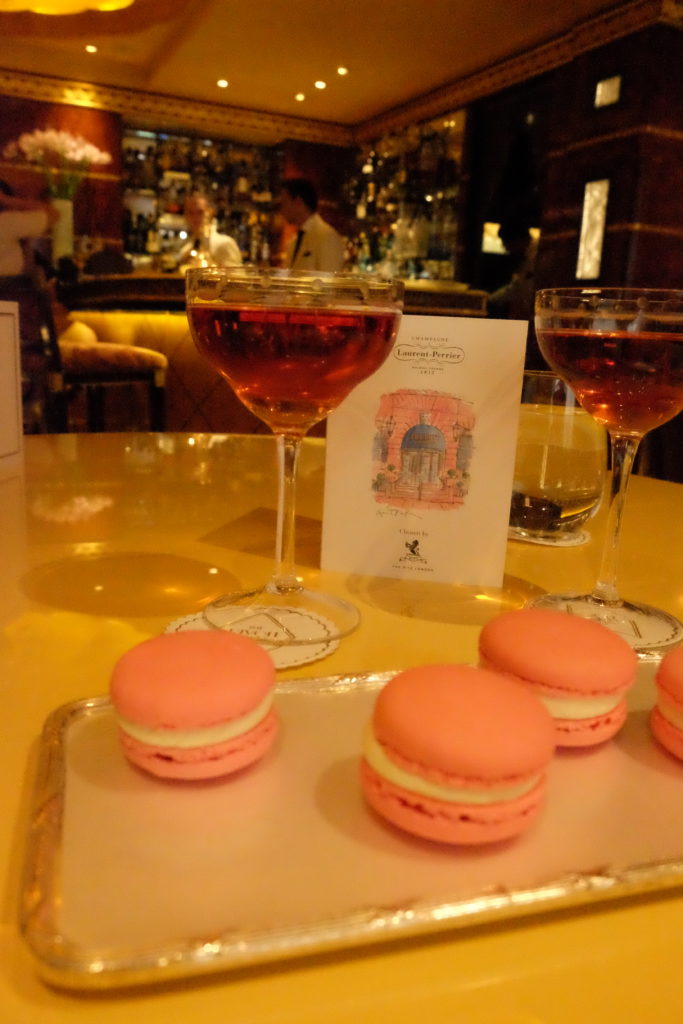 And so, next time you're passing and heisitate at the door, peeping in, enter. Trust me, you're guarenteed a welcome and the bar, it's drinks and snacks are out of this world.
150 Piccadilly, St. James's, London W1J 9BR, 020 7493 8181