The neighbourhood restaurant is a marvelous thing, full of homeliness, local food and friendly service. Dining at a good one should feel like stepping into a big old bear hug. In central London however these are a dying breed. As property prices rocket, families are pushed further out of the centre and homes are swallowed up either by businesses or foreign investors who rarely live there. Walking around the 'residential' streets of Kensington or Mayfair in the early evening, you're often hard pushed to see a single light on. In this environment, it's hardly fertile plains for independent neighbourhood restaurants and so sadly you rarely find them.
El Pirata
is a rare exception to this. Almost miraculously it's been open in the heart of Mayfair itself (!) since 1994, serving family style Spanish classics in its homely little bar. I love tapas (who doesn't?) and also got wind of a cracking wine and sherry menu to pair with it, so went down recently to try it out. It's a cute little joint. Its bar is crammed to the rafters with what must be hundreds of bottles, and the restaurant spans 2 floors of Spanish styled dining area. It's menu boasts classics and over
60 different types of tapas
and is reasonably priced (dinner for 2 with wine; circa. £60). It's not fancy, or particuarly fine. It's going for authenticity and a home style feel – I think it achieves this. We begin with
fabulous
iberico ham – it's exceptionally high grade, made from acorn fed black foot pigs and aged for around 2 years. It
melts
.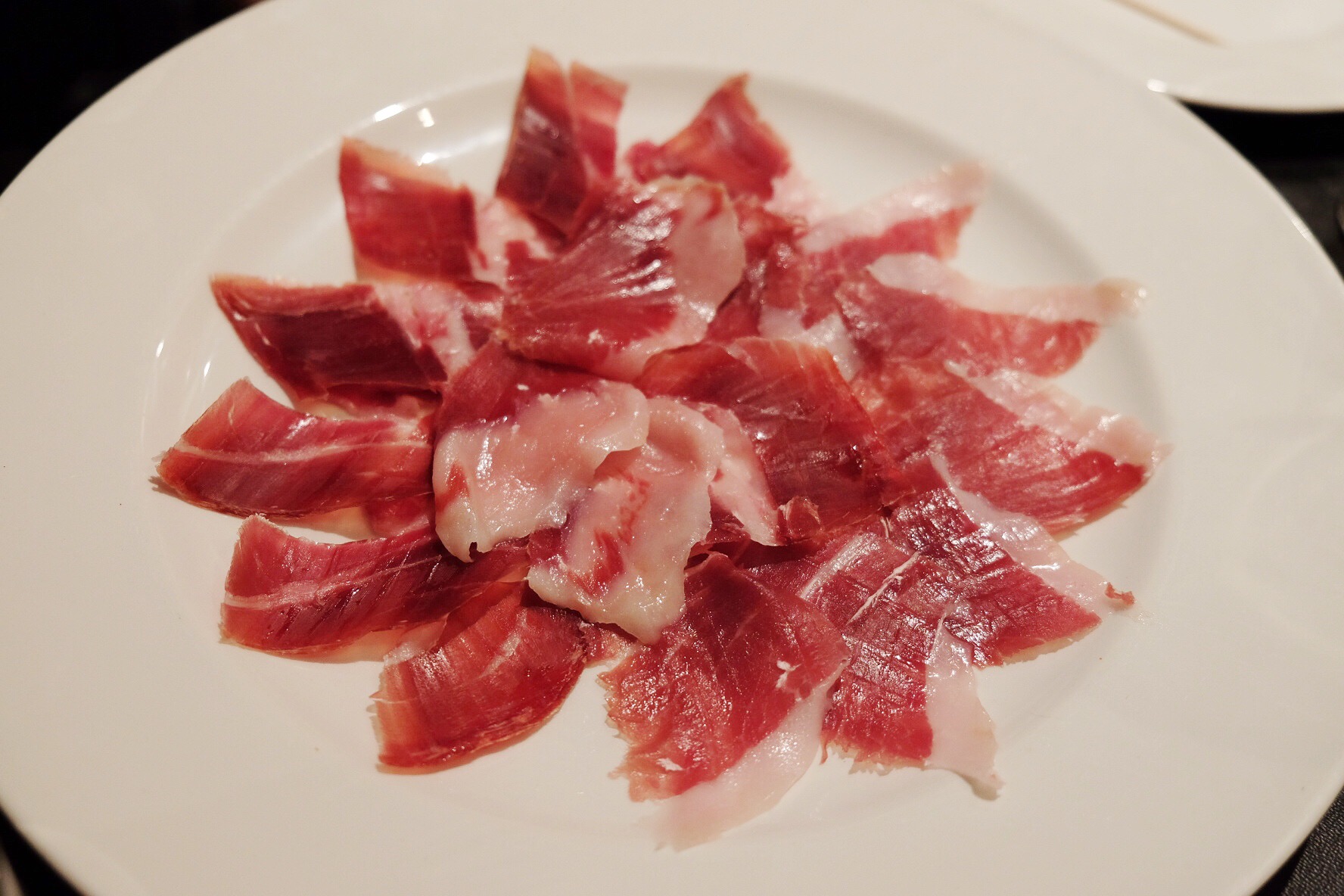 This is followed by classic padron peppers with crunchy sea salt and pan con tomato (bread with fresh tomato paste – akin to Italian bruschetta). Both are simple and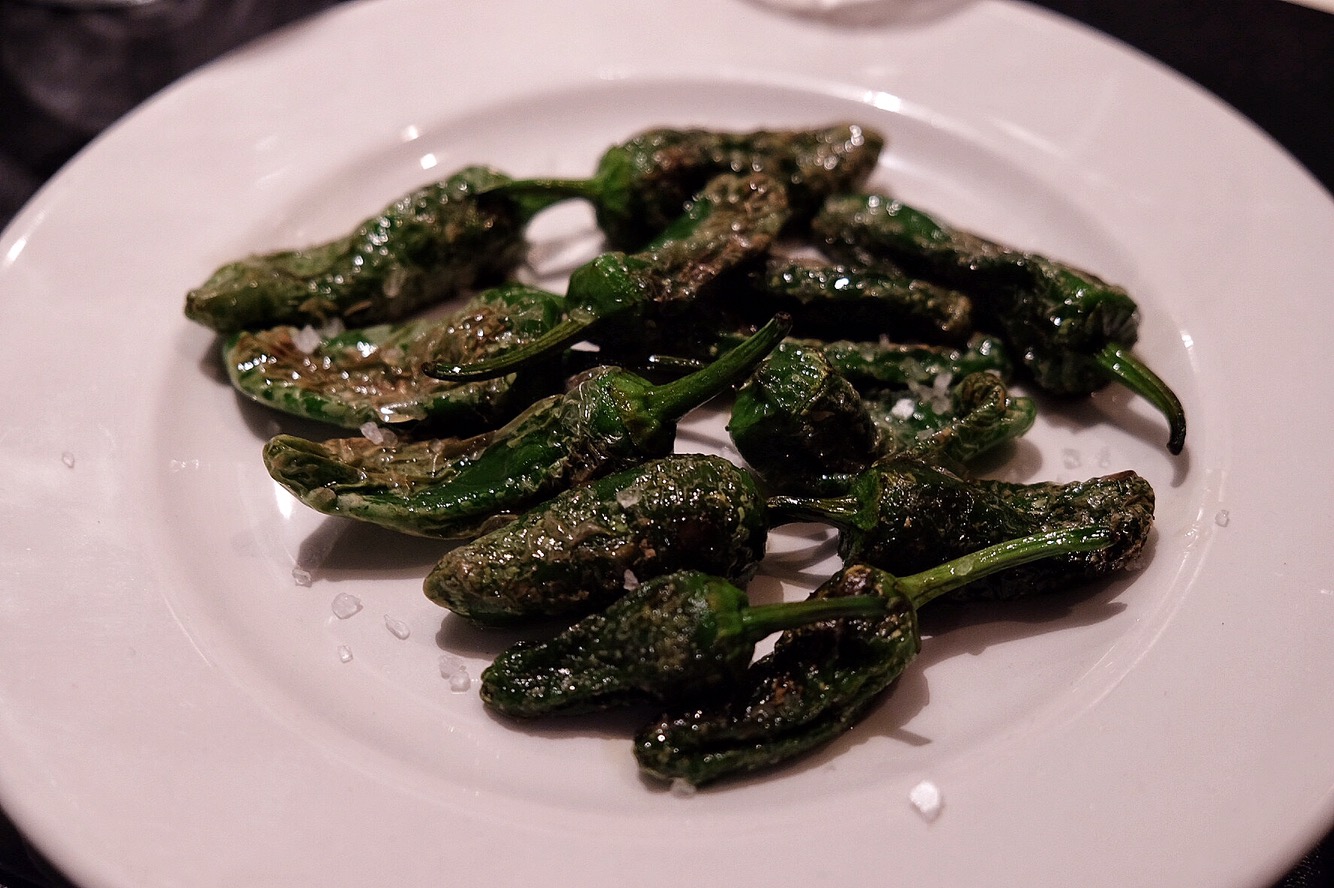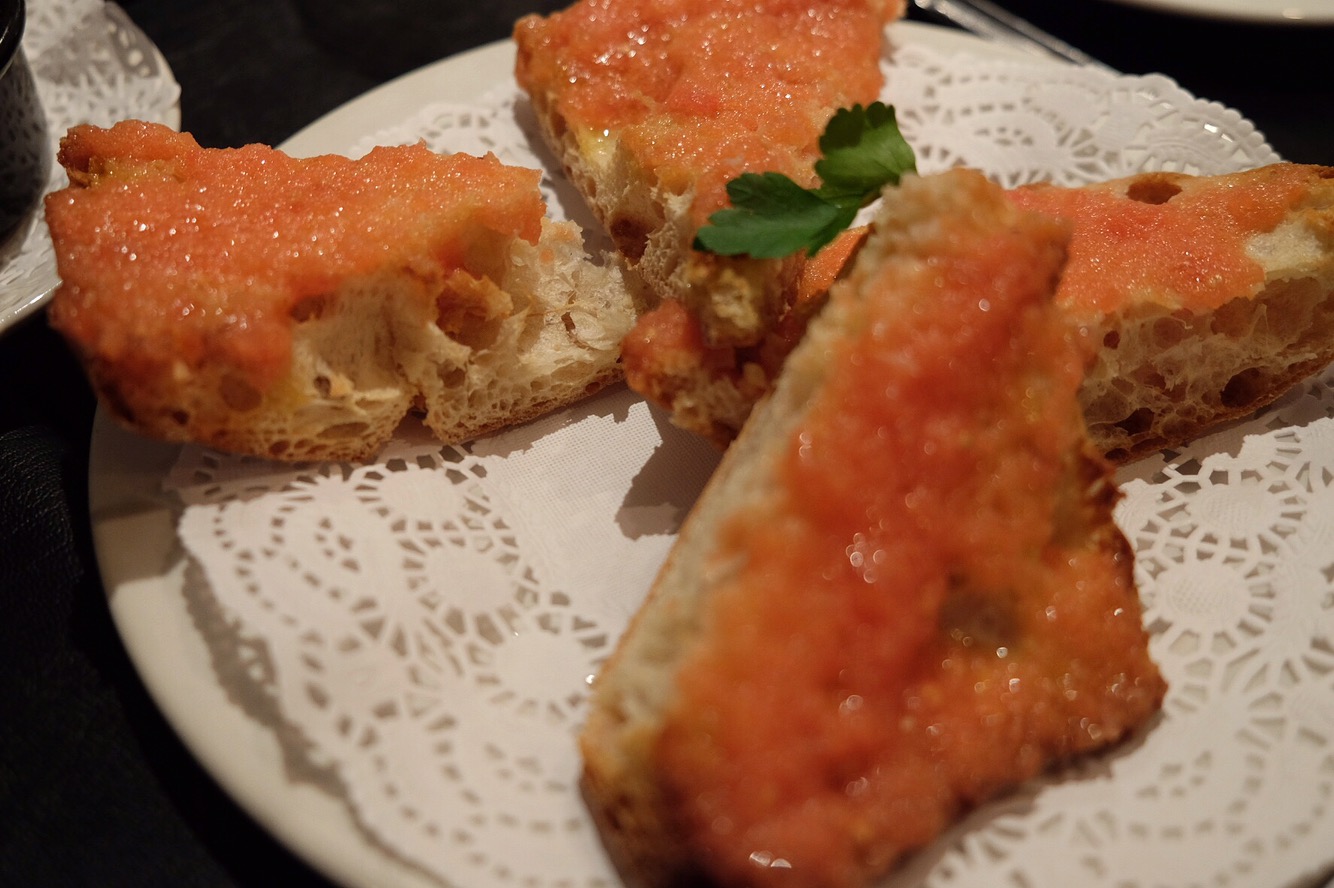 We venture into seafood, trying some huge prawns in garlic and chilli, and squid with black rice cooked in its ink. The prawns are massive and juicy, and the squid is tender. I'm not a huge fan of squid ink in pasta or rice, but others around the table go mad for this dish so I'm prepared to concede my ambivalence is purely my own! Calamari rings come next and are crisp and tart with lemon.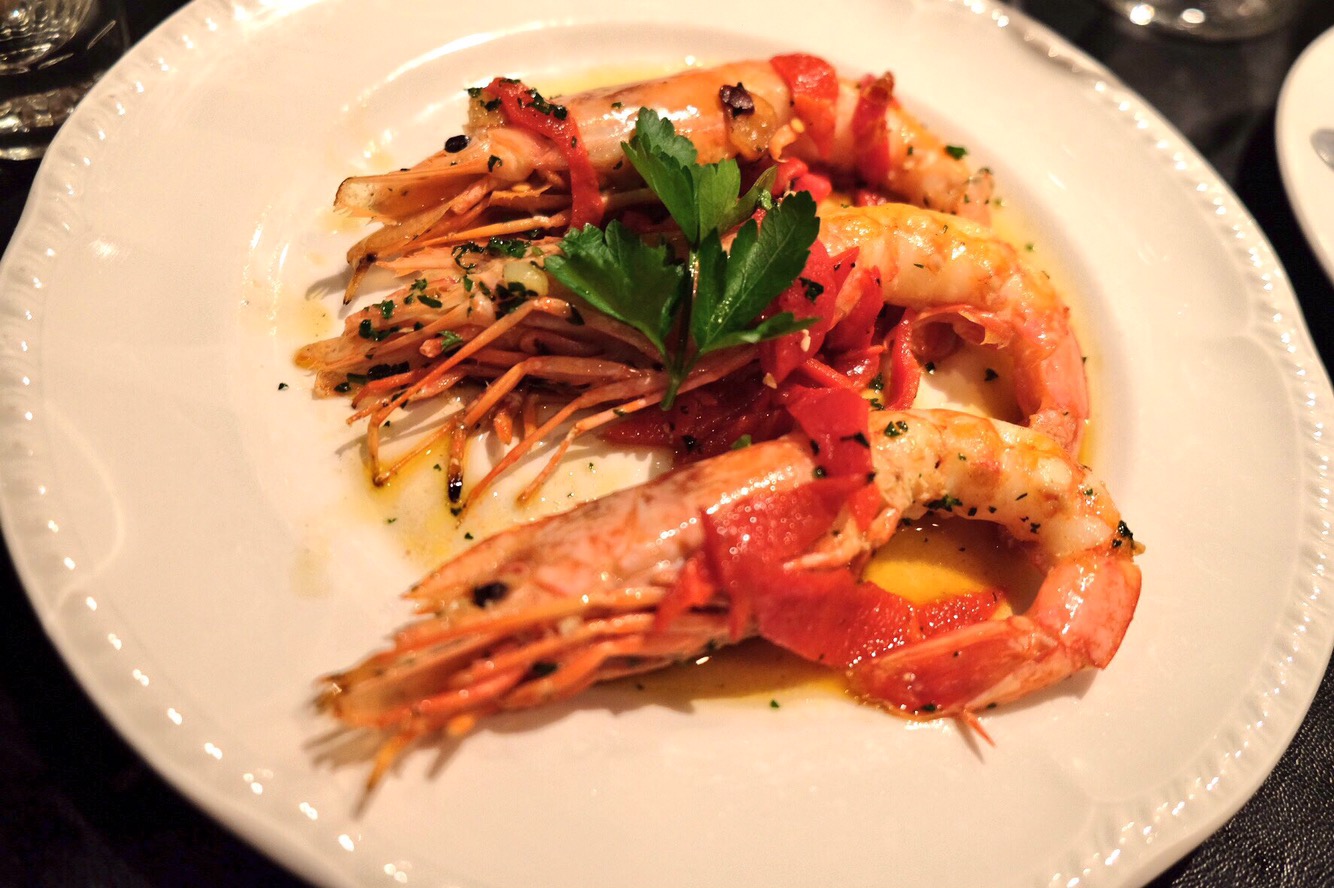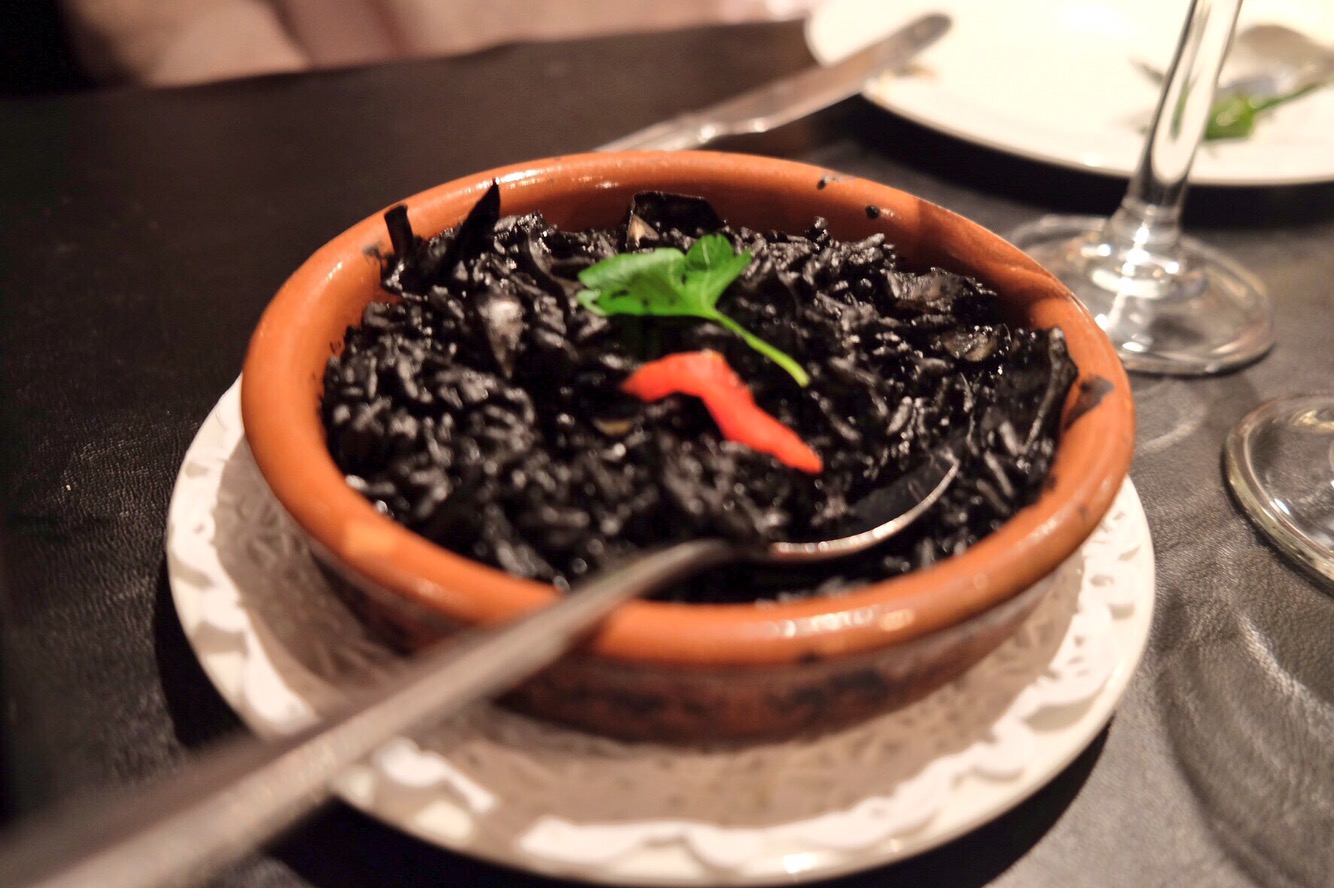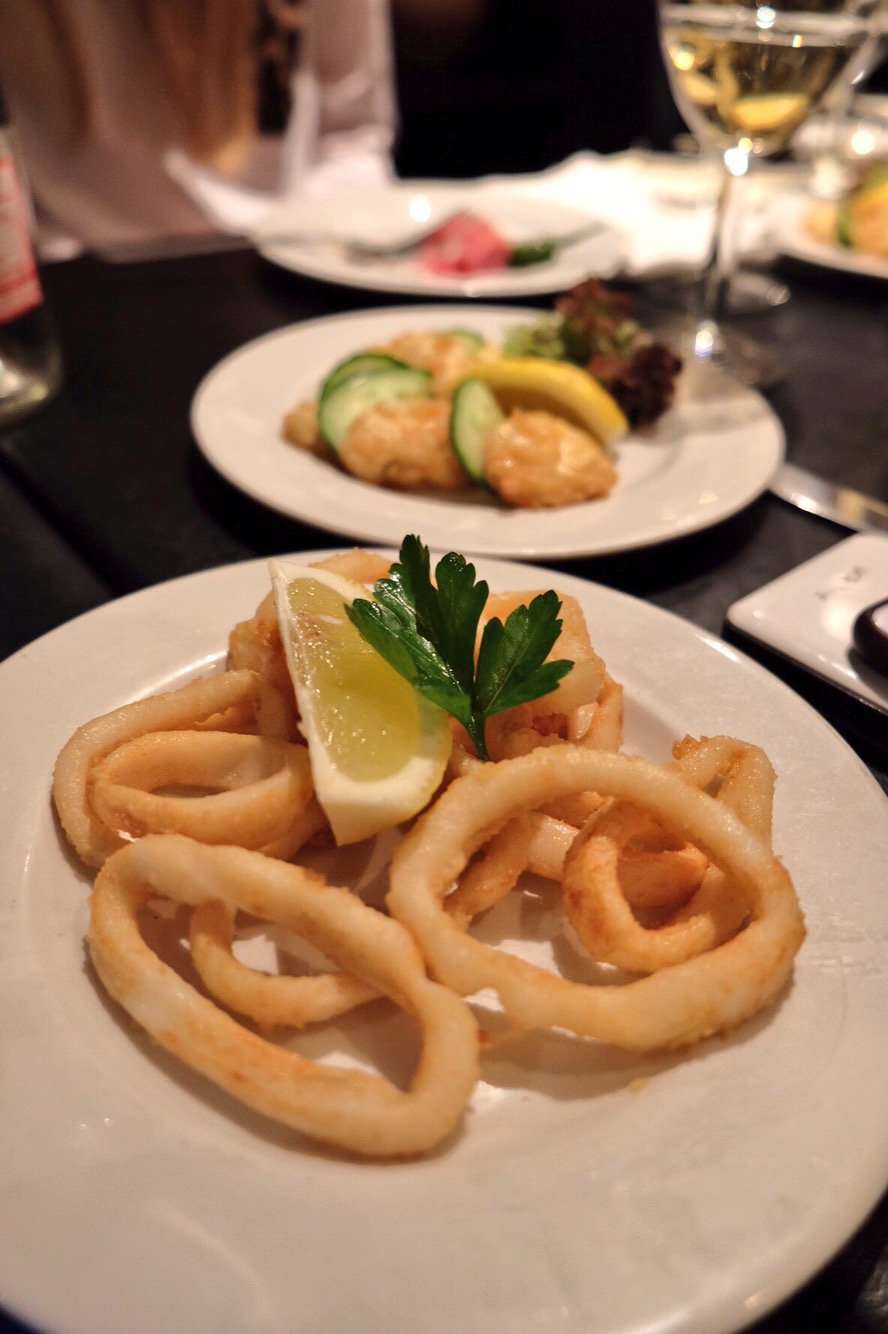 Meats continued to impress. A stew of morcila with lentils and chorizo is hearty and flavoursome, and pork cheeks fall apart on the barest brush of a fork. A highlight is a dish of fillet steak with slivers of manchego cheese on top. It's great quality beef and the salty cheese pairs perfectly. I took photos of the meat dishes but by this time it was really dark outside and the restaurant has low lighting, so they came out badly. Apologies for not sharing any! The drinks offering at El Pirata is equally sound. They have over 140 different wines on the menu, most of which showcasing the various different terroirs of Spain. I learn on the evening that Spain has a multitude of different micro-climates – from damp, lush greenlands in Galicia, to hot, desserty stretches along the Mediterranean South East, and a host of different altitudes. This produces a really wide range of different wine styles! Next time you hear someone say they love a Spanish red – ask them what type! There are big bold buggers like Tempranillos, to more refined lighter types, and plenty of gorgeous whites – and that's not even getting onto all the sherries!! In short – its wine list is a wonderful peruse!! I was royally impressed with El Pirata. It's exactly what it says it is – an authentic Spanish tapas bar in the heart of Mayfair. Food is inexpensive and done properly, with quality ingredients, most of which are imported weekly (or daily!) from Spain. Wines are plentiful in choice and it will take you more an a few visits to drink your way through the menu – 140 to be precise! Fully recommended….go and try it out.
http://www.elpirata.co.uk/
5-6 Down Street, Mayfair London, W1J 7AQ