Ever tried Uzbek food? No? Can you name one Uzbek traditional dish? Me neither….until a recent trip to hot new kid on the block Samarkand, a swish restaurant and cocktail bar on Charlotte Street, bringing the food and flavours of Uzbekistan to the London masses. On route, I tortured myself with visions of boiled cabbage, slabs of jellied pork and shots of tear gas vodka and couldn't have been more taken aback upon arrival at what must be one of the most beautiful, trendy restaurant spaces I've seen in London. The space is a vision of sleek, black clad elegance with Eastern twists and quirky lighting. There's an open kitchen with a long kitchen bar, and a discreet cocktail bar looking out over the restaurant.
The drinks list is exquisite. There are pages and pages of different vodkas – the biggest list I've ever seen and what must be one of the most varied in London – including a cabinet of house infused ones from Szechuan Pepper and Horseradish. The cocktail list has clearly been at the hands of masters and takes the drinker on a 'journey of flavours' along the Silk Road trade route that the restaurant itself is named after from the Mediterranean to China. Of course there are all the varieties of Martini one could wish for (I stopped counting at 30), but the list also includes sweet little numbers like the Chocolate & Tamarind Daisy with Silk worm infused Burrito Festiero Mescal, homemade mole liqueur, tamarind chutney and chilli agave. I'm also shown a sneak peek of a new cocktail which changes colour in the glass when poured. Cocktails are whimsical and artfully built. Gorgeous and I can't wait to see them on the competition circuit.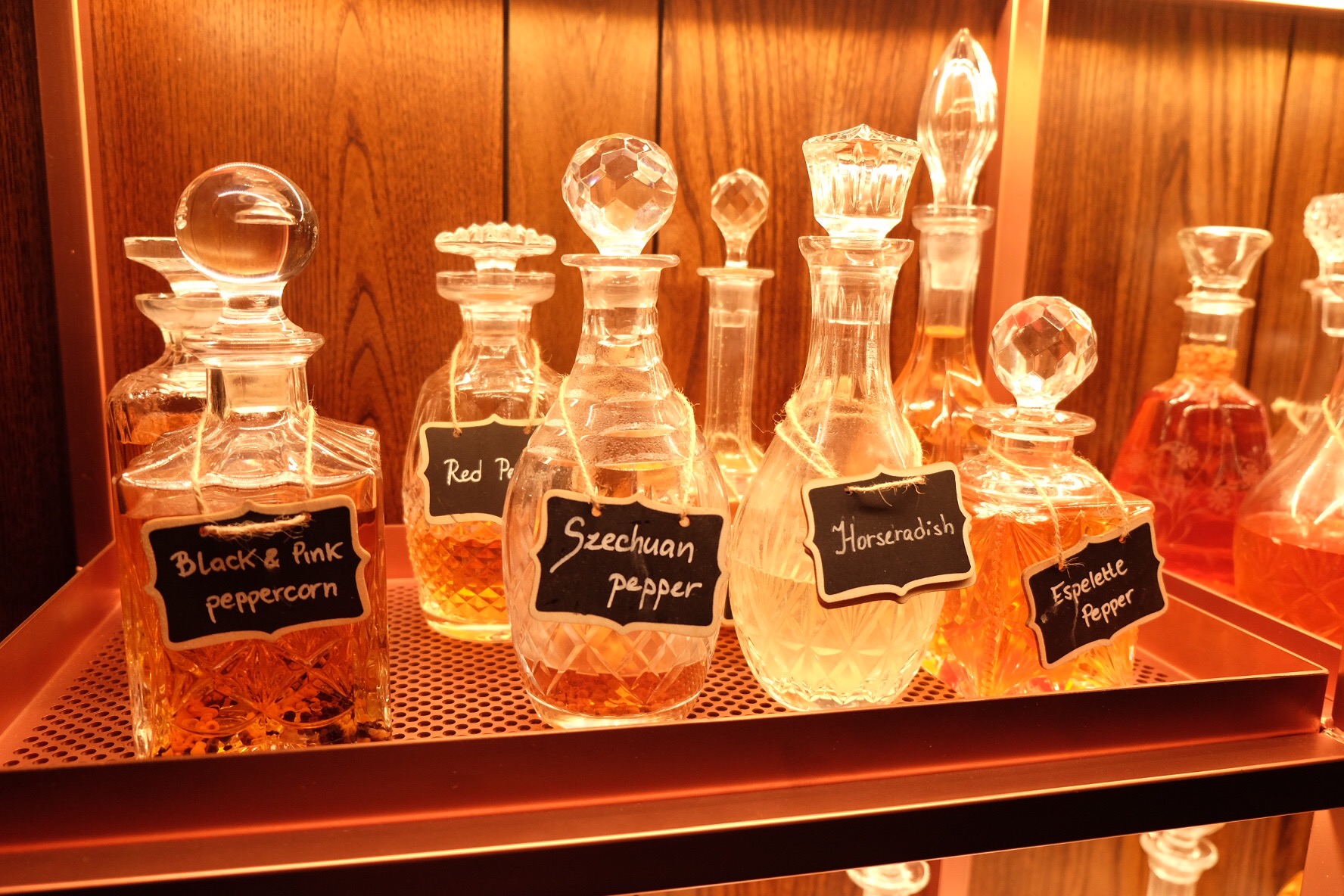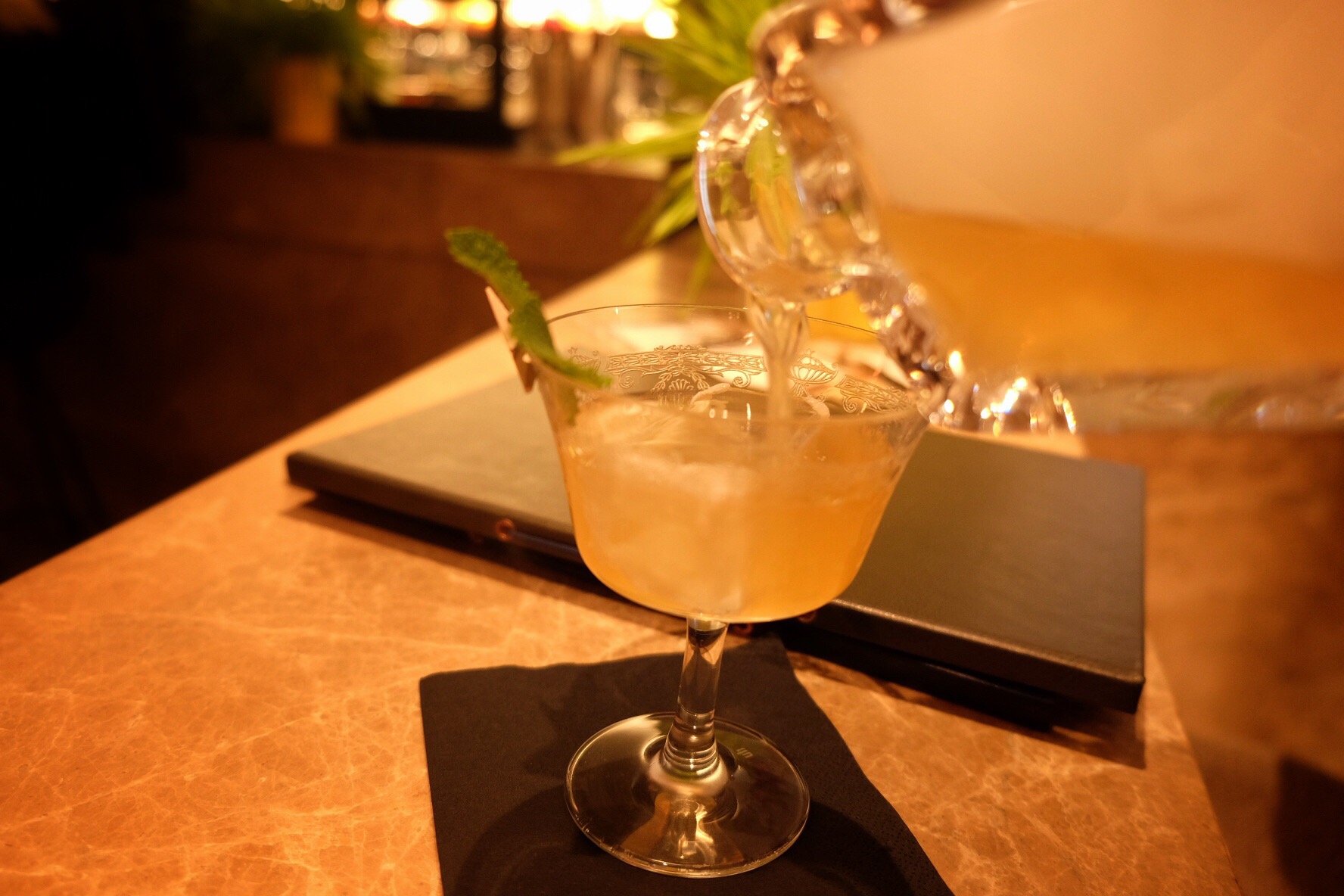 I move to food, sampling a number of Uzbek small plates, including traditional handmade dumplings called 'Manti' filled with beef, and pumpkin, and Baklajon, an Uzbek style smoked aubergine dip. Crisp pastry puffs filled with lamb are moreish and easily devoured by the plateful. Food was good without being great, and I'd like to come back and try more of their main restaurant menu (we ate in the bar) which boasts a huge selection of Robata grill Shashlik kebabs and meats.
Samarkand thoroughly surprised me. For sheer elegance and quality of cocktails, it's up there firmly with my top spots in Fitzrovia and I can't wait to come back and see what other creations the talented bar team have come up with. For the food, I reserve my judgment, although what I had was nice enough.
Uzbekistan…..I doff my hat. Your food and drink, it seems, is good.
33 Charlotte St, Fitzrovia, London W1T 1RR
020 3871 4969