Britain is a fabulous place to visit. 34.4 million foreign visitors a year (2014) agree with me, with the United Kingdom being the 8th largest tourist destination in the world! So why don't the British agree? 58% percent of us will leave the UK this summer alone for destinations far flung…or not so far flung – 75% of British holidays stay within Europe, with Spain by far being the most popular destination. The number of Britons holidaying domestically fell by 21 million between 2005-2008, in part due to increased availability of cheap holiday deals.
Now…all of you, my readers, know how much I love travelling, but to know where you're going, first you've got to know where you're from. With this Instagram postcard sentiment in mind, this year I'll be embarking on a series of UK road trips to explore our great island's destinations. And where could be a better choice to kick all this off but these, most quintessentially 'English' of destinations: Oxford and the Cotswolds. ​
How to get around: Driving is best for this road trip. The Cotswolds are best seen rambling from village to village and, although you can get around by public transport (bus, train or Stagecoach), having the flexibility to see it at your leisure is most convenient.
Alternatively, if you're just doing the Oxford segment of the trip, trains run frequently here from London or National Express sell cheap return tickets. ​
When to go: English Spring- Summer.
Itinerary:
Day 1: Oxford
Day 2: South Cotswolds
Day 3: Into the Cotswolds
Day 4: Down and out of the Cotswolds
​What to do?
​Day 1: Oxford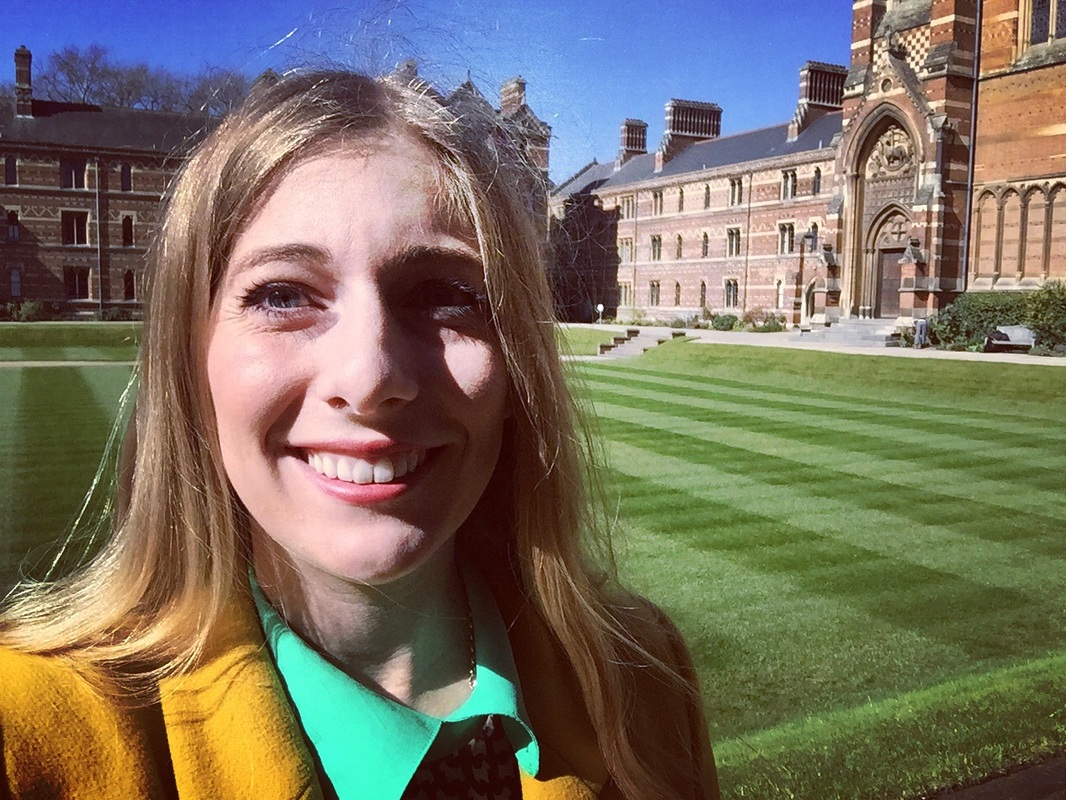 Oxford is a popular tourist destination, made famous by Oxford University, Harry Potter and its old English charm. You could easily spend a weekend here but see my list of the top things to hit up.
1. Tour the Oxford Colleges – The more famous ones include Christ Church, St Johns, Corpus Christi and Magdalen, and most offer a tour which is well worth doing.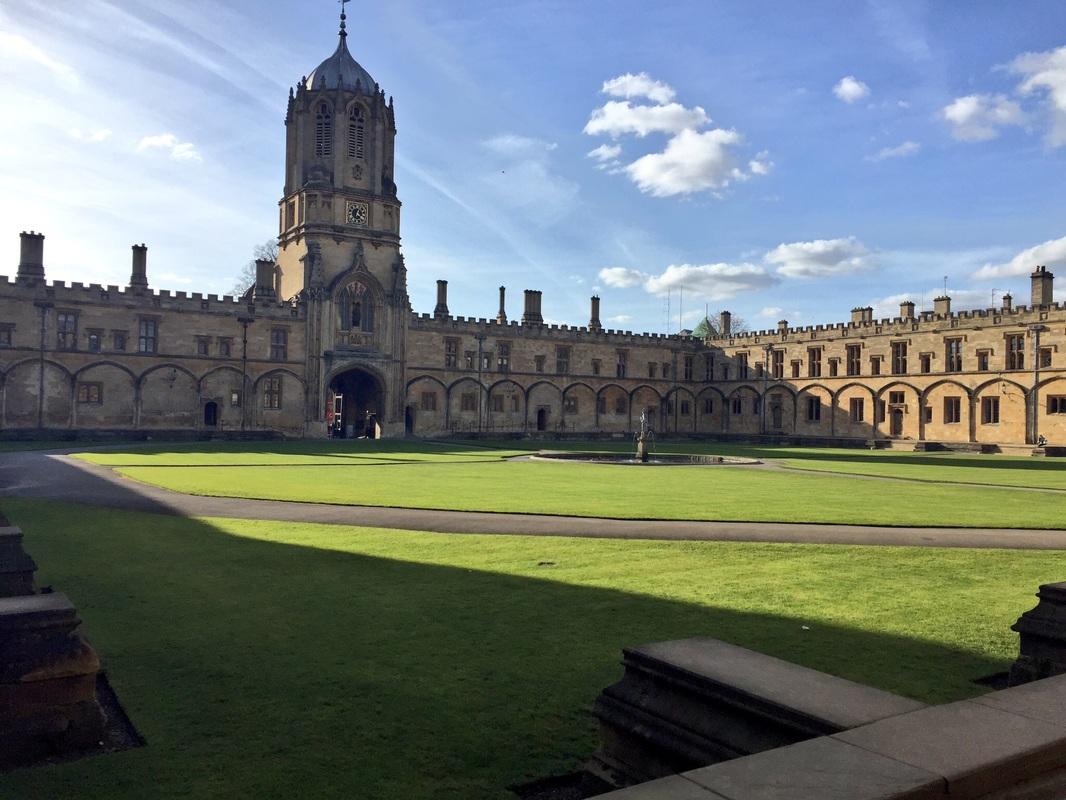 ​2. Visit Christ Church College and see where Harry Potter was filmed – select scenes were shot in this college and it's interesting to see if you recognise them. The stairs to the college dining hall have featured frequently, as well as the hall itself.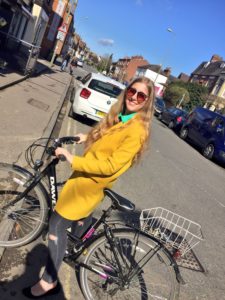 3. See Oxford by bike – Bainton Bikes rent bicycles for around £10 a day, and their guided or unguided bike tours are a fabulous way to see the city. Make sure you get out of town and cycle down the river- it's a beautiful, green area and has a number of fab pubs along the route. Visit The Perch for cracking pub grub and select ales, or The Trout Inn for the best view of the river.
​4. Visit Oxford Covered Market – this is an old market dating back to 1774, packed with independent shops and eateries. Check out Moo-Moos for awesome milkshakes (expect to queue – it's very popular!).
5. Take a punt from Magdalen Bridge – this is a must for any trip to Oxford. Rentals aren't cheap at £22-24 an hour, and at peak tourist times the waterways are choked with boats bashing into each other, but get there early and claim the waters like the pirate you are!
6. Visit the ancient Bodleian Library – This is one of the oldest libraries in the whole of Europe and the second largest in Britain, with over 12 million items! On your way check out the Radcliffe Camera – the poshest reading room to the library you'll ever see!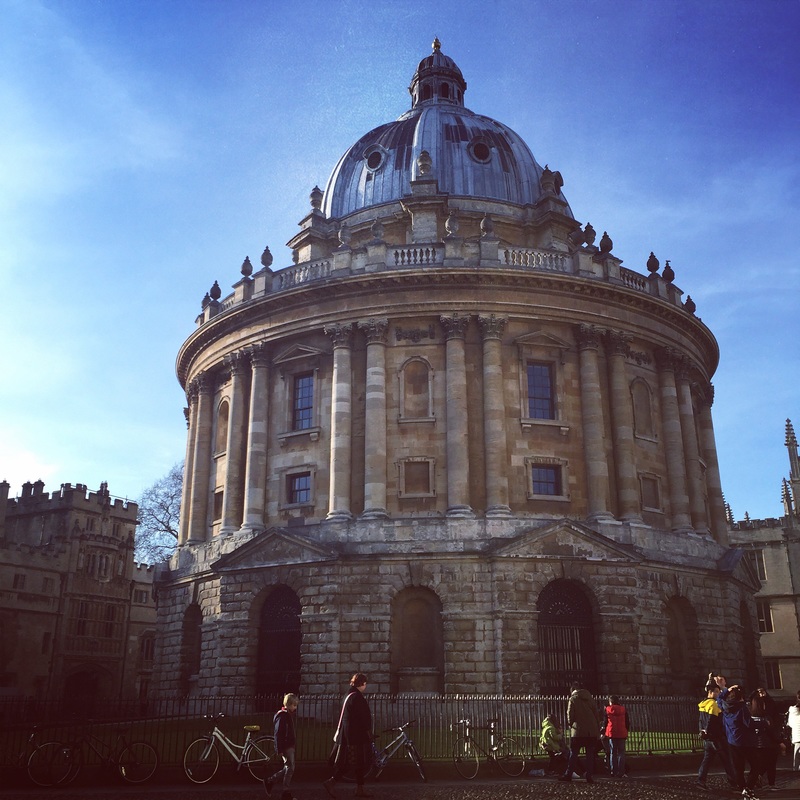 Where to stay?
For a unique way of experiencing Oxford use www.UniversityRooms.com. During holiday time they turn the beautiful old colleges into B&Bs, and you can stay in them!!
I stayed in Keble College and I can't recommend it enough. This is a stunning old college with a grand dining room, chapel and green green grounds. The breakfast there is fab, the facilities comfortable and the staff friendly. The rooms are all singles but are spacious and include a good sized ensuite. I wish my student digs had looked like this….
For £65 a night, including breakfast, it's a very special and cost effective option.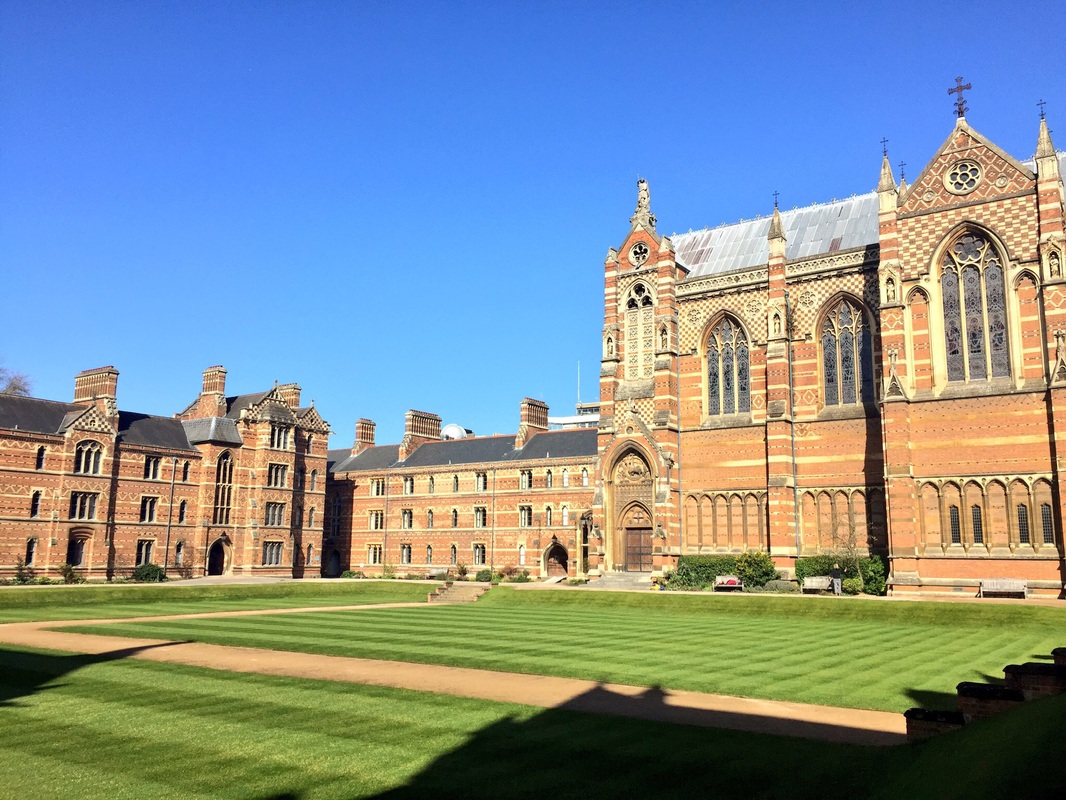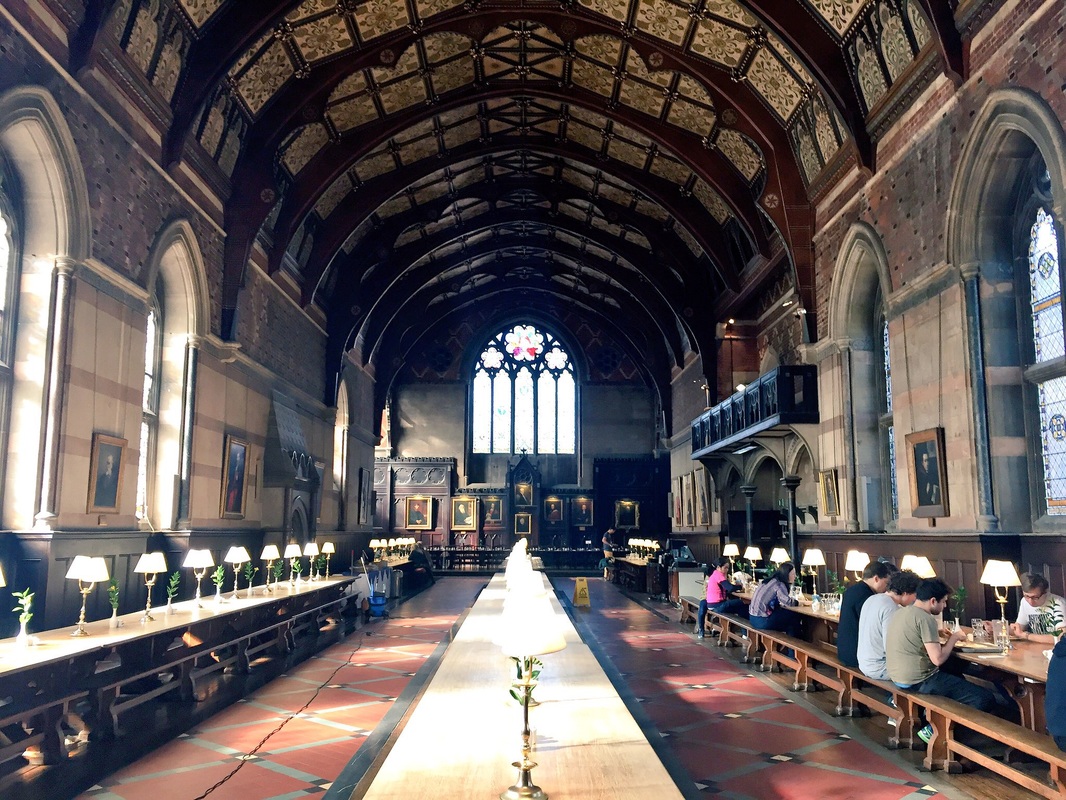 Day 2: South Cotswolds
Head from Oxford to the southern tip of the Cotswolds first. There's tonnes to see and do here and the scenery starts getting pretty immediately.
1. Blenheim Palace – This is a massive stately home in the town of Woodstock, on the Southern edge of the Cotswolds. It's the seat of the Dukes of Marlborough, was built in 1705 and is a UNESCO World Heritage Site for its exceptional beauty. You can easily spend 4 hours here.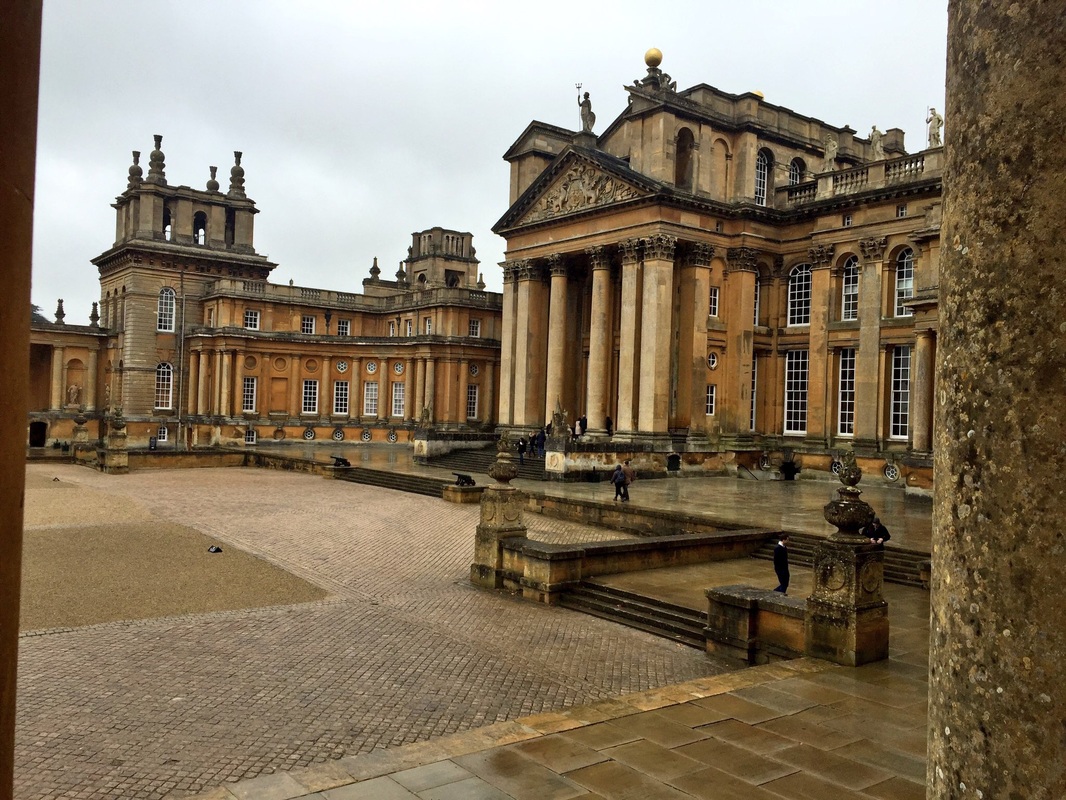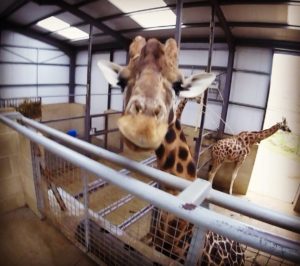 2. Cotswolds Wildlife Park – This is a fabulous day out for both 'grown ups' and families and I fully recommend it. The park houses a fantastic selection of wildlife including: a flock of white rhinos (currently including a baby!), giraffe, monkeys, insects, as well as the obligatory petting zoo selection of goats, rabbits, ponies. It's medium in size and probably takes about 3 hours to do it properly (walking). It's family owned and the animals are all super happy, with plenty of space and love.
http://www.cotswoldwildlifepark.co.uk/
3. Wychwood Brewery – watch out, watch out; in Witney there be goblins about! This little village is the home of the Wychwood Brewery, makers of the well known Hobgoblin Beer. Head here for a tour of the brewery, followed by a tasting (and obligatory visit to the gift shop).
www.wychwood.co.uk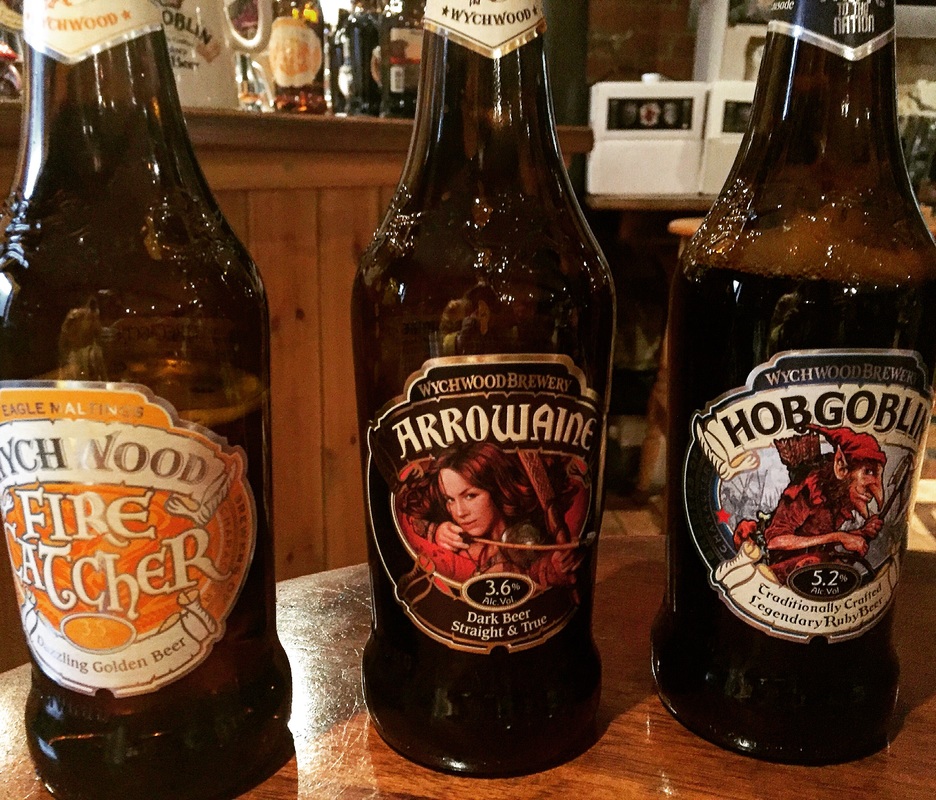 Where to stay:
There are a number of great bed and breakfasts in the area, or you can head North like we did, ready for the Day 3. If you go for this, we fully recommend Mount Pleasant Farm Bed and Breakfast at Childswickham outside Broadway. It's run by Helen , a total gem and real character, in a massive old farm house with large rooms, surrounded by fields. They do a great breakfast – my benchmark for a good B&B.
​
Where to eat:
You can head into Broadway for their restaurants, or if you're tired and want to stay local, go to The Inn and Brasserie at Childswickham. Try the beef rib glazed in Guinness – it is happiness on a plate. ​​​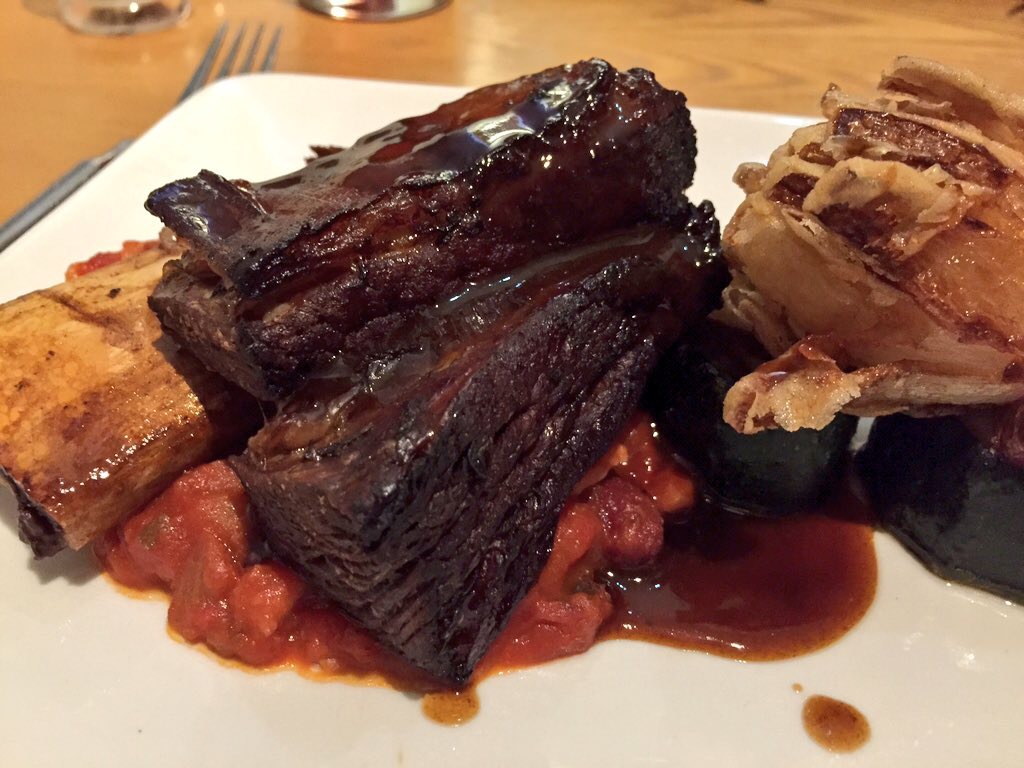 Day 3: Into the Cotswolds
1. Potter around Broadway – it's the most quintessentially English, chocolate box village you can imagine. The cottages are twee, ivy covered and made me breakout into raptures of joy and sheer, sheer envy. Pop into the Broadway Deli for tonnes of great local produce (and a good cup of tea) and gaze in all the estate agent windows to gasp at the prices – especially if you're from London…I want to sell up in and move here to a mansion immediately!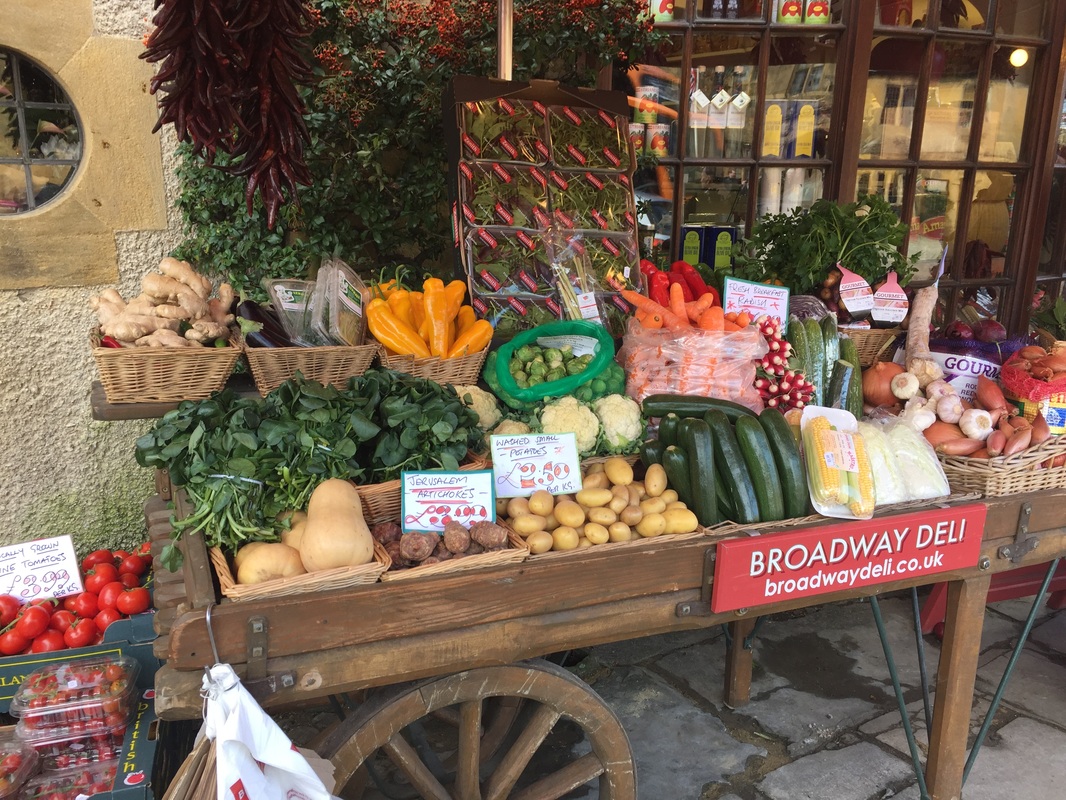 2. Look out from Broadway Tower – this is an old tower on top of a high hill above Broadway. It's really picturesque on nice days and gives the best view out over the Cotswolds.
3. Visit the Rollright Stones and get your hippy on – These are a collections of ancient standing stones, like Stonehenge, dating as far back as 3500 years ago! Don't expect the most impressive geological display you've ever seen – they're discreet and easily missed, but it's worth a quick pop in.
4. Tour the Cotswolds Distillery – this is a future whisky distillery and brainchild of a previous city banker. He's let a young team of master blenders loose, bringing some real innovative ideas to the distillery. Their whisky won't be ready until ____, and in the meantime they are making a wonderful gin (recently won the best London Dry Gin in the world!) and other liqueurs. The tour takes about 1hr30 and gives insight behind the scenes of 2 of the country's most well loved spirits.
www.cotswoldsdistillery.com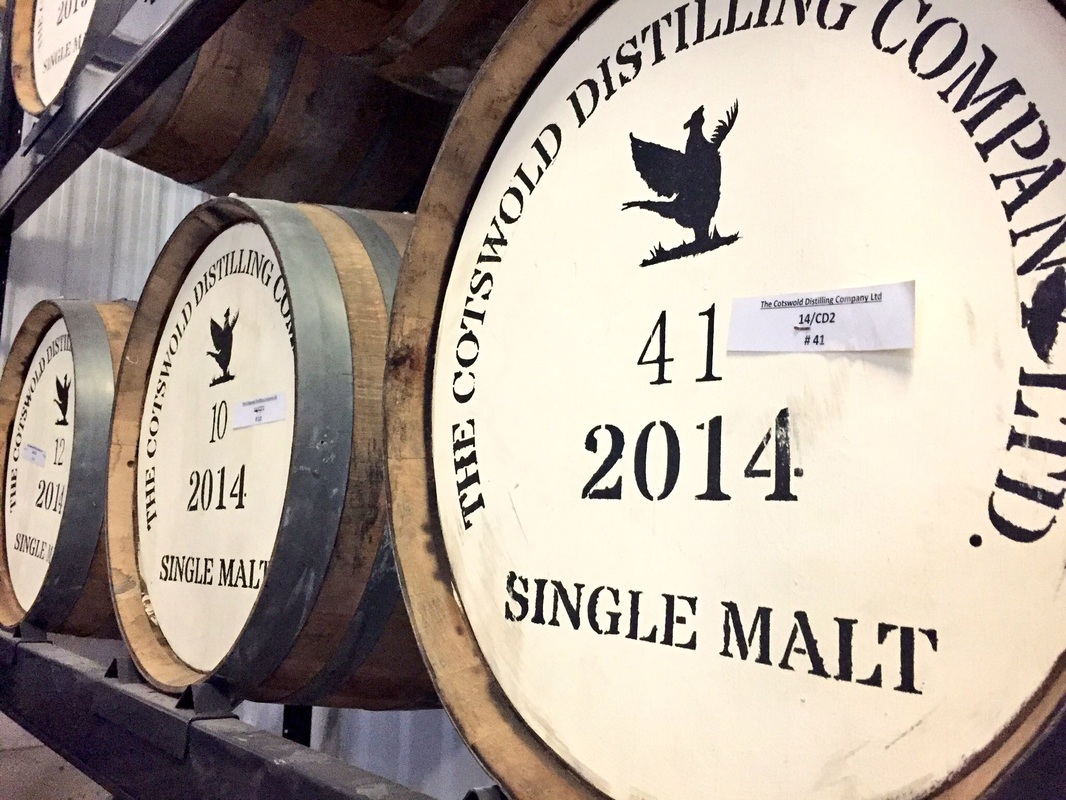 Where to stay:
Of course there are oodles of fabulous boutique hotels or B&Bs around the various villages, but I'd recommend heading up to Evesham for a stay at The Wood Norton. See my previous post here for the full detail of it. The Wood Norton was built in 1897 by the eccentric exiled French Duke of Orleans. It was later used by the BBC during the World Wars as listening stations and is stepped in history. Try and get one of the suites, which are decked out in original exquisite wood panelling and have a real wow factor. ​​​
http://www.thewoodnorton.com/​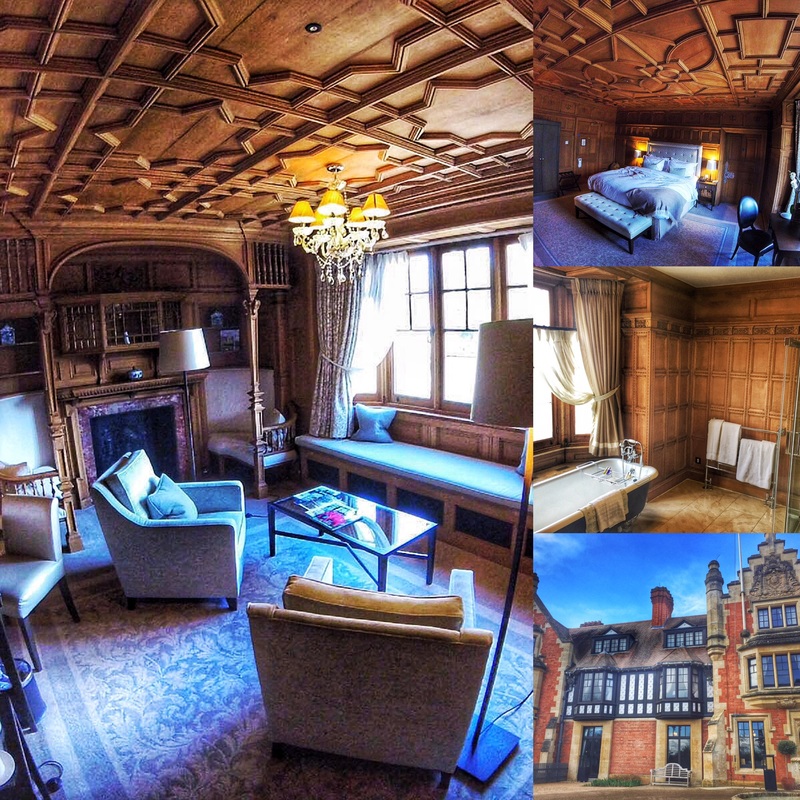 Where to Eat:
If staying at The Wood Norton, make use of their restaurant serving modern British fare.
Day 4: Down and Out of The Cotswolds
It's your last day, so use it to pop into the villages you didn't make it to. However, make sure you get to…
1. Potter around Chipping Camden – alongside Broadway, this is one of the most famously beautiful Cotswolds villages. It could be taken from a post card and has several art, antiques and boutique shops to meander through.
2. Stop for lunch at The Churchill Arms – this is a great, British pub set in the countryside outside Chipping Camden, in a village called Paxford. It serves top notch English grub. I recommend the haddock soufflé especially – it's very special. I'll be reviewing it in full in my upcoming posts.
www.churchillarms.co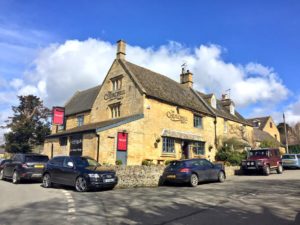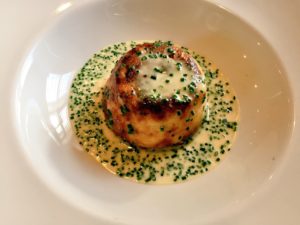 Oxford and the Cotswolds are two of the most beautiful areas in our country. If you enjoy things green, easy and endlessly quaint, this is the road trip for you.
Any questions about the itinerary – please let me know! I'll be happy to help!