We love Northern Ireland here at Food Goblin. Last year I covered where to eat in Belfast (see here, including my bar guide) and how to explore the wild, wild Causeway road trip (plus food, duh. Here.), and this year wild horses couldn't have dragged me away from another visit. Why? Quite besides the epic, primordial landscape, friendly locals and rich culture, I think that Northern Ireland is one of the best places in the world to eat. Perhaps it's something in the fresh air, or in those rolling green hills, but Northern Ireland is producing some of the most delicious food that I've had in years.
Don't believe me…here's a few reasons why Northern Ireland is a great place to eat.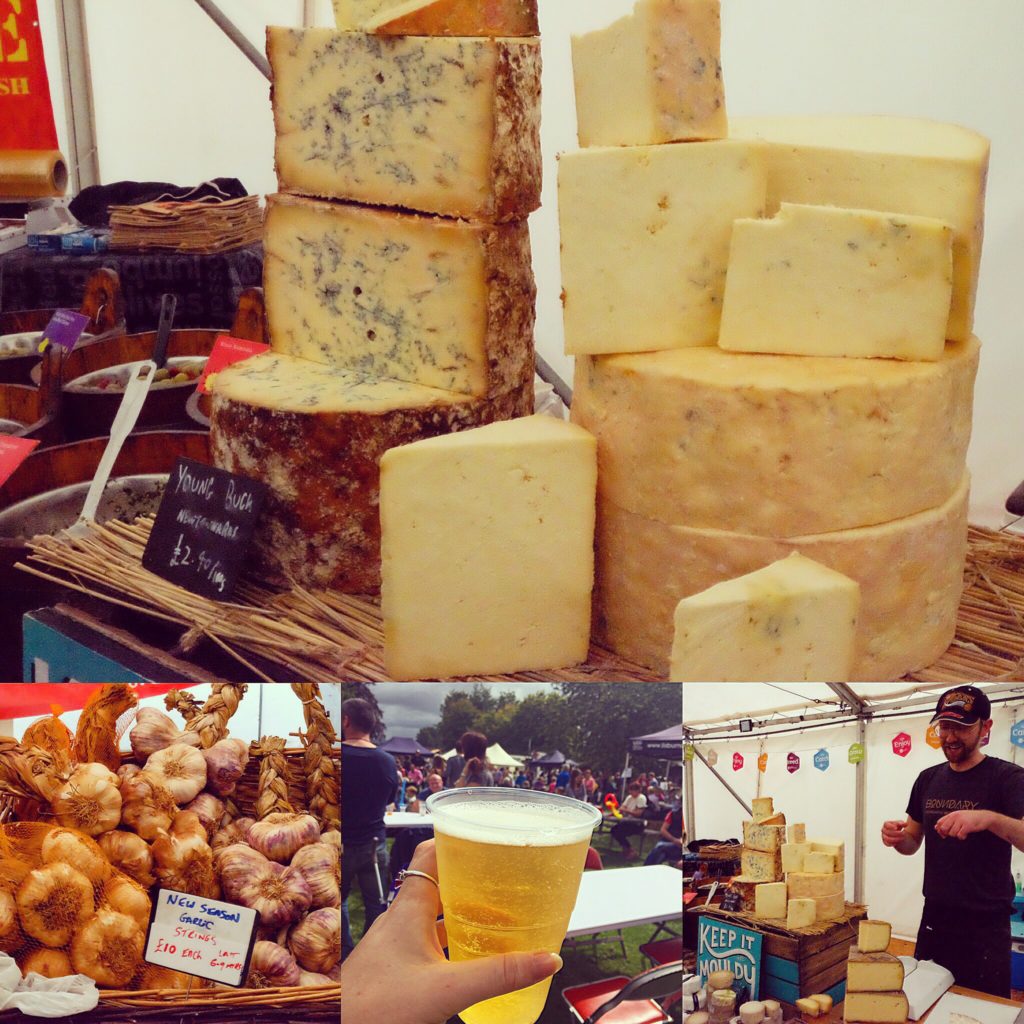 1. They have an entire YEAR dedicated to food and drink!! 2016 is Northern Ireland's official Year of Food and Drink meaning that the government and tourism board are doing lots to celebrate this o-so-yummy part of the world. Each month is dedicated to a different aspect of food or drink from 'Havest' in October to MEAT in August when I visited. In short, there's never been a better time to visit!
2. They have beef that looks like this…..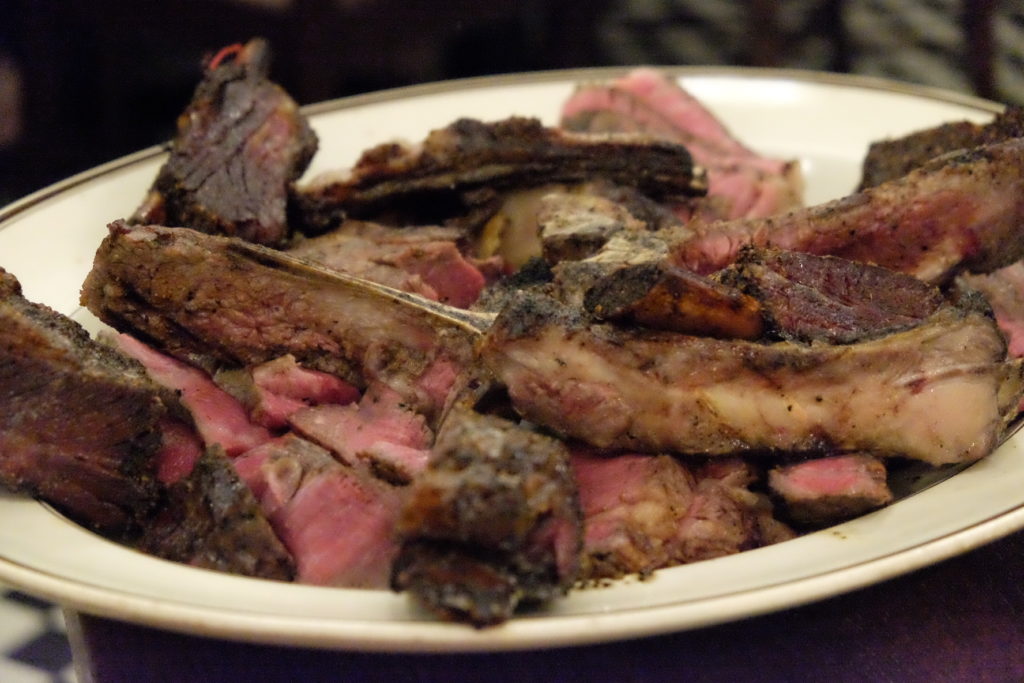 This insane meat platter of dreams is a cote de boeuf, T-bone and cured short rib from the Bull & Ram in Ballynahinch. It's a grade 1 listed Edwardian butchers shop, complete with meat hanging frames and checkered tiling, with a serious penchant for locality. The menu reads like an advertisement for County Down produce and it eats like…something from my dirtiest dreams.
Jay Rayner loves it too – he just raved about it in this week's The Guardian.
2. That meat that you just drooled over? It's aged for upwards of 6 weeks in underground caves made from Himalayan pink rock salt. You heard me. Peter Hannan of Hannan Meats and his team have invented an insane system for producing beef so good that they just won the 2016 Great Taste Supreme Champion award! The salt caves are just one aspect of the system which begins with painstakingly strict breeding standards of Glenarm Shorthorn Beef and ends with the best beef I've ever had. Apart from his shop in Moira, it's only available to buy in Fortnum & Mason, or to eat at restaurants in Northern Ireland and Mark Hix's restaurants in London.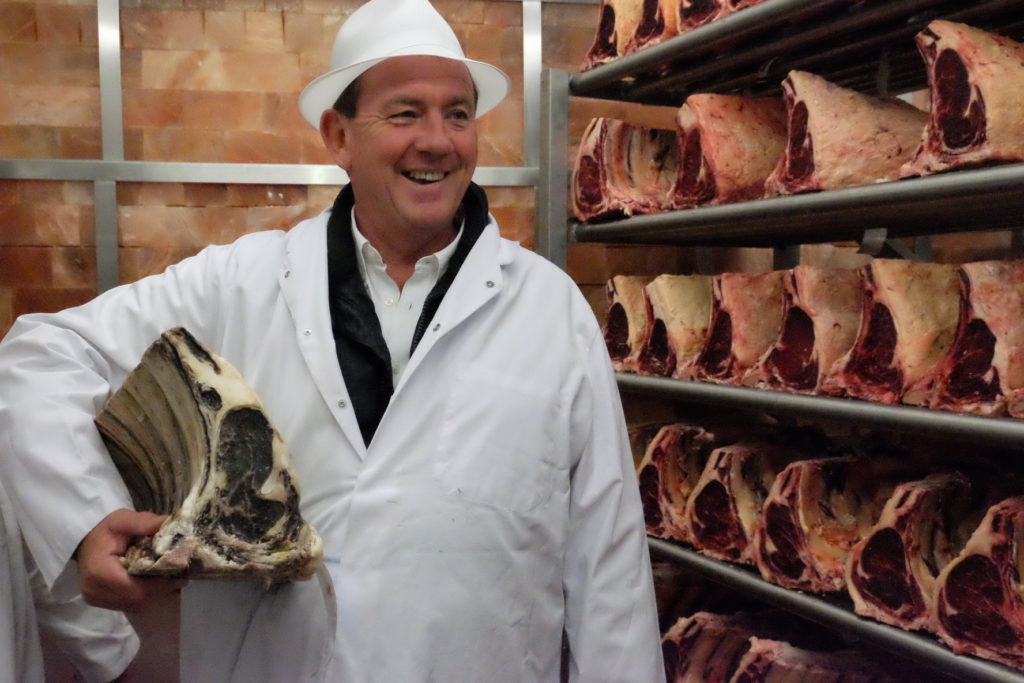 3. Their local fish and seafood is world class. Exhibit A: This Northern Irish Fruits de Mer. Enough said.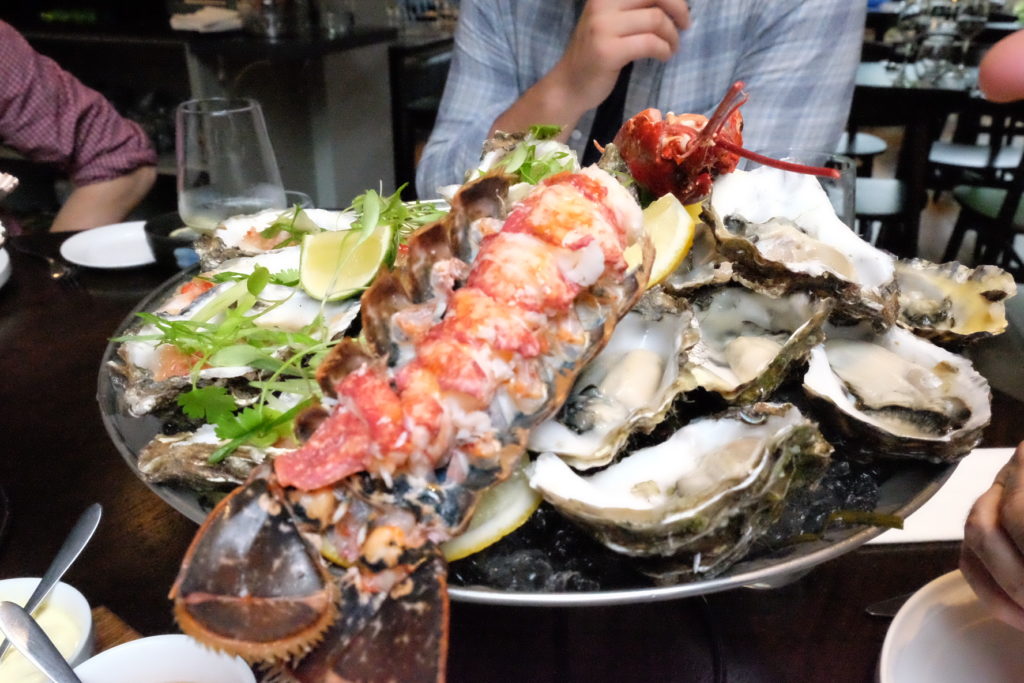 This beautiful feast is from Wine & Brine in Moira, winner of the Waitrose Good Food Guide's 2017 Best Restaurant of the Year! Chef Chris McGowan has worked with some of the best michelin starred chefs in the country and together with his wife, have opened this little joint championing age-old processes like brining and fermenting. Cracking value for money too; their lunch menu has starters and desserts for £3 and mains for £8.
4. The bed and breakfasts' cook like this…..
Newforge House is run by John and his family in an historic country house in Armagh. They grow vegetables in the garden, keep chickens for eggs and will cook insane dinners on request for guests. The above is more of Peter Hannan's wonderful meat – this time his sugar pit pork ribs!
5. Because this solitary curl of hand churned butter is everything.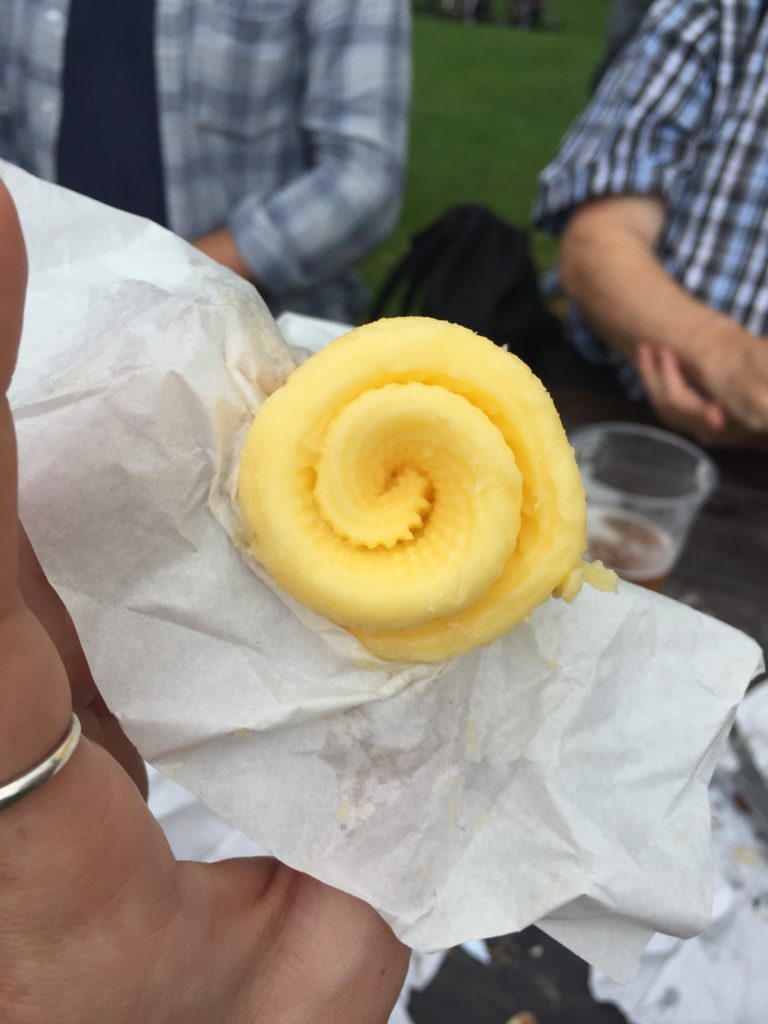 Forget Jamie Dornan, this butter is officially the sexiest thing in Northern Ireland. Abernethy Butter is hand churned in a traditional way in Dromara, has more Great Taste awards than you can shake a stick at and is served at some of the best restaurants in the world, including Heston Blumenthal's, The Fat Duck to Marcus Wareing's The Berkeley in Knightsbridge.
6. Their bread is made with potato and melts in your mouth.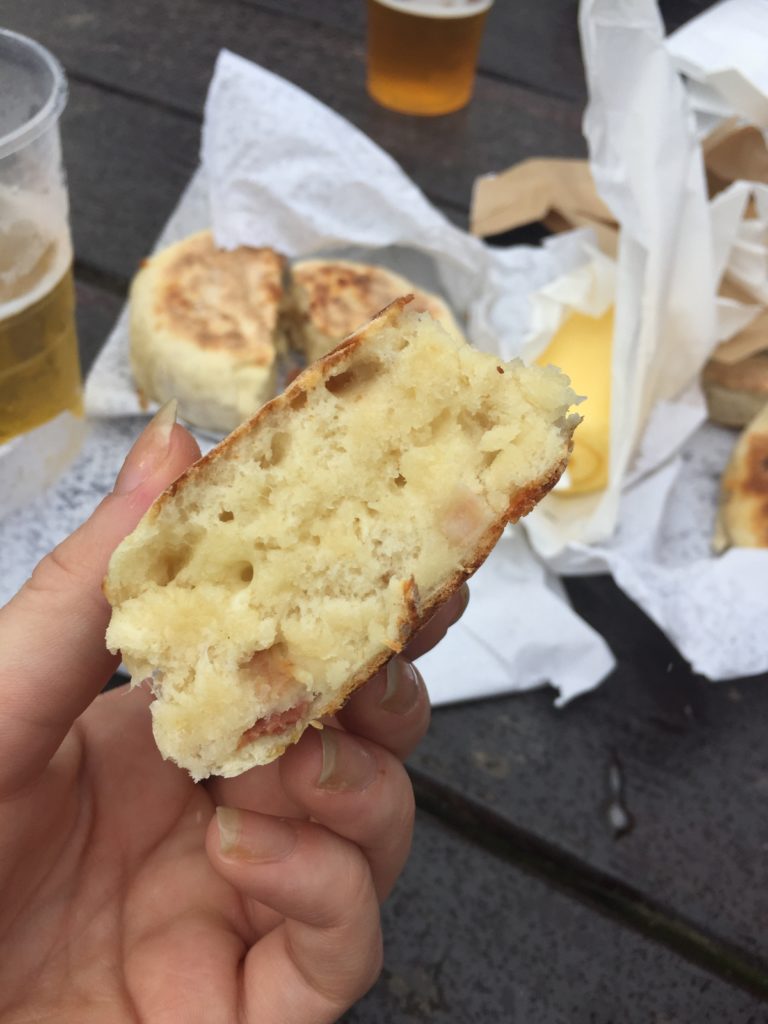 The Northern Irish have loved the potato since the 16th century, even to the extent of baking with it! This gooey handful of joy is a guanciale (bacon) and cheese potato bread by Krazi Baker street food baker. Mark Douglas is a man on a bread mission! He rocks up a markets armed with a hot griddle, flour, mash and plenty of butter and does his thing. It is glorious and his potato bread is particuarly good. Pair this with Abernethy butter and you have yourself quite the party.
7. Their gin is made with shamrocks.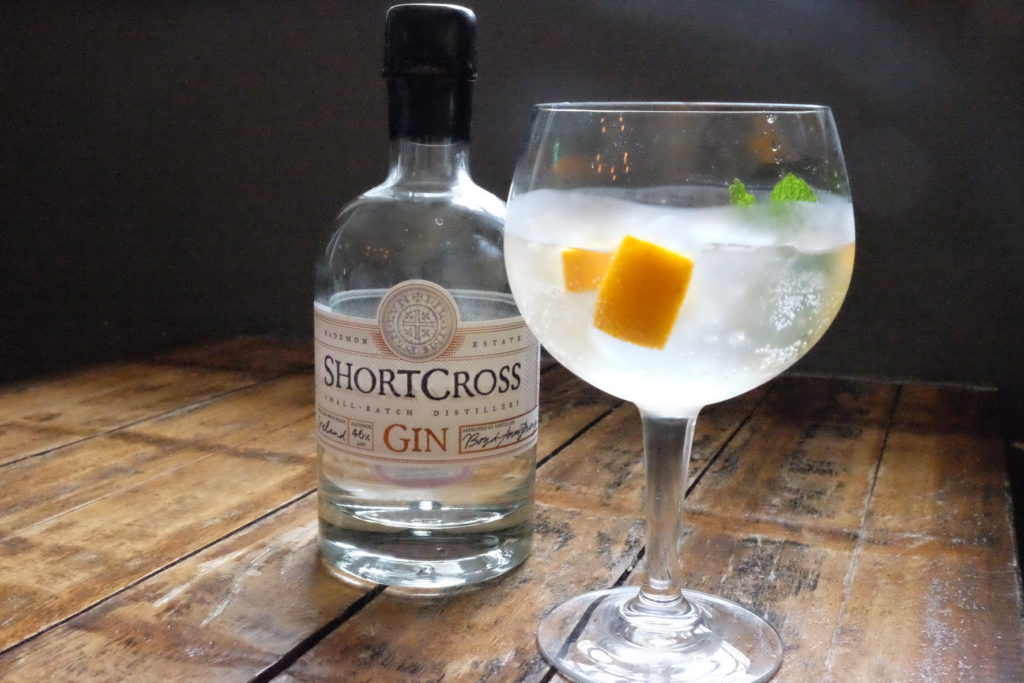 This sounds like the punchline of a joke, but it's true – Shortcross Gin is made with a host of foraged wild ingredients from Rademon Estate in Downpatrick, including clover! It's just gorgeous – serve with a slice of orange!
8. Their fry up could be the best in the world.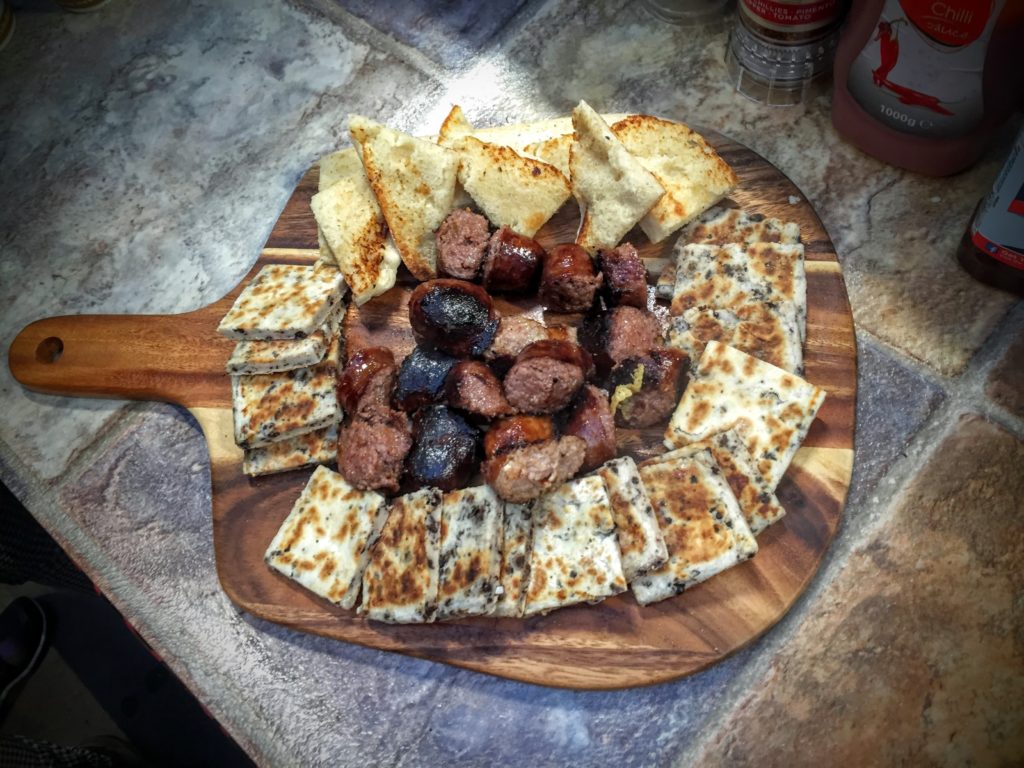 The Ulster Fry is seriously up there as one of the best breakfasts in the world. The full english is delicious, of course, but try swapping toast for some of that Krazi Baker delicious melty potato and bacon bread AND adding a soft soda farl and you're onto an absolute winner. This gorgeous eyeful is by Belly Busters in St George's Market in Belfast.
9. You can have a Game of Thrones themed banquet, by the real life WINTERFELL!!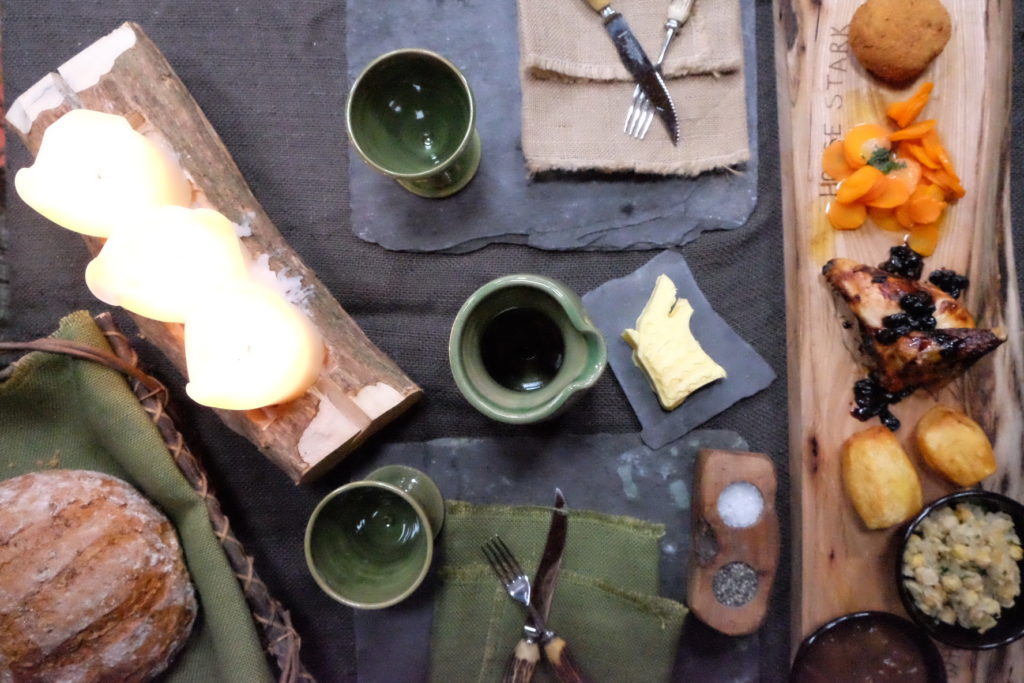 The Cuan is a pub and guesthouse in Strangford, right next to Castle Ward where Winterfell was filmed in Game of Thrones and for good reason…it's where the whole cast and crew stayed during filming! They allow guests to select rooms based on who stayed there, have the original costumes of Ned and Catelyn Stark AND have an exquisite GOT themed carved wooden door awarded to them by the tourism board and HBO.
10. You can get the best fish and chips in the world from a little wooden shack on a beach.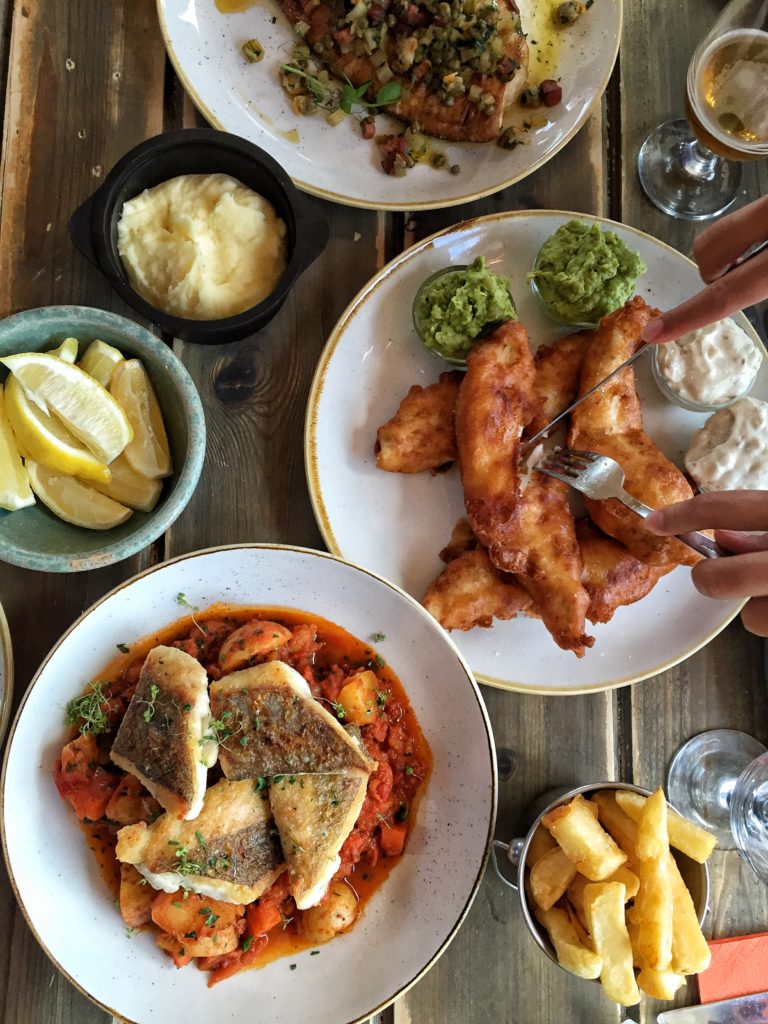 Harry's Shack is a must visit for anyone coming to Northern Ireland. It is exactly how I've introduced it – a wooden shack on a beach. Its chef worked at both Heston Blumenthal's Fat Duck and Chez Bruce and dishes up the most amazing fish dishes in a humble, scenic location. I can't recommend it enough – worth a detour.