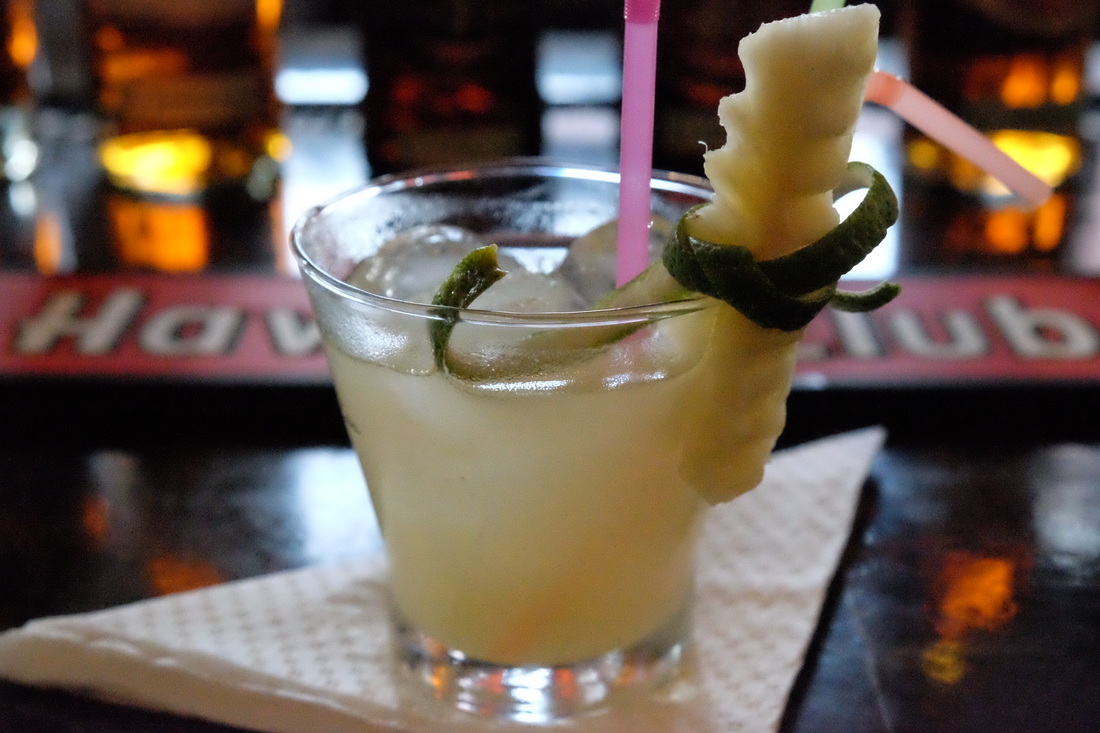 Havana has been a mecca for all cocktail lovers, not just Ernest Hemingway, since the start of the 20th century, when Prohibition drove tens of thousands of American bartenders to Cuba, – after all it's only 90 miles below Florida! Difford's Guide tells us that by 1928 90,000 people were flying over a year and there were thousands of new bars opening in Havana. This americanised the Cuban cocktail scene and this melting pot of cultures and Cuban rumbirthed the creation of some of the most iconic cocktails known today: The Mojito, Cuba Libre, Daiquiri and the El Presidente, to name but a few.
Today the cocktail bar scene is as vibrant as it was then, and many of these old bars still stand today. I went on a tour of these classic bars with Havana Club Cuban rum brand. Check out my list of the best places to check out and what to drink there!
2. El Floridita – Daiquiris!

​
Right slap bang in the centre of Old Havana, this is one of its most famous bars and the oldest, founded 1817! It's the birth place of the frozen daiquiri (1930s) and Ernest Hemingway himself used to drink here. Pose for a photo next to his statue at the corner of the bar – everyone does – and bag yourself the best frozen daiquiri you'll ever have!
If it's good enough for Meimi Sanchez, the Havana Club global brand ambassador, who describes it as one of her top 3 bars, it's good enough for me! ​
www.floridita-cuba.com
​Obispo No.557 esq. a Monserrate, Habana Vieja, Ciudad de La Habana, Cuba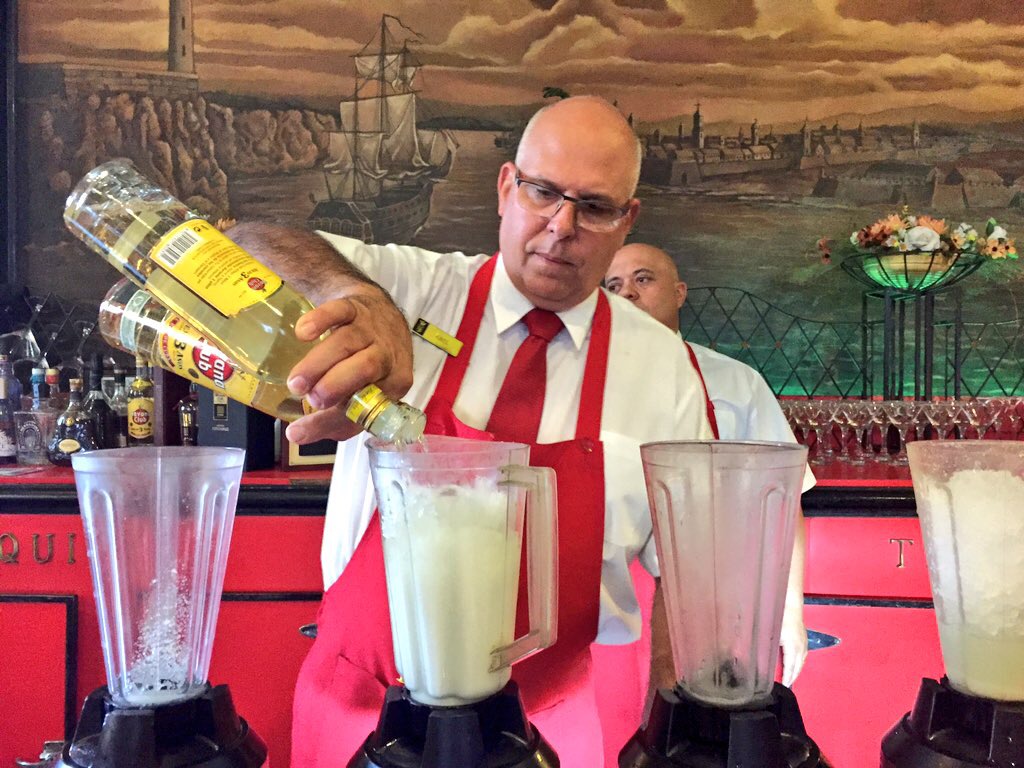 2. La Bodeguita del Medio – Mojitos!
This is another haunt of Ernest Hemingway and the likes of Nat King Cole (!), and dates back to 1942. It began as a grocery store, then restaurant and it still serves what's meant to be some of the best food in Havana.
They claim to be the birthplace of the Mojito, although this is disputed and cocktail historians such as Jared Brown and Anistatia Miller date it back to as early as the 16th century! Either way, it's a gorgeous bar and serves great cocktails.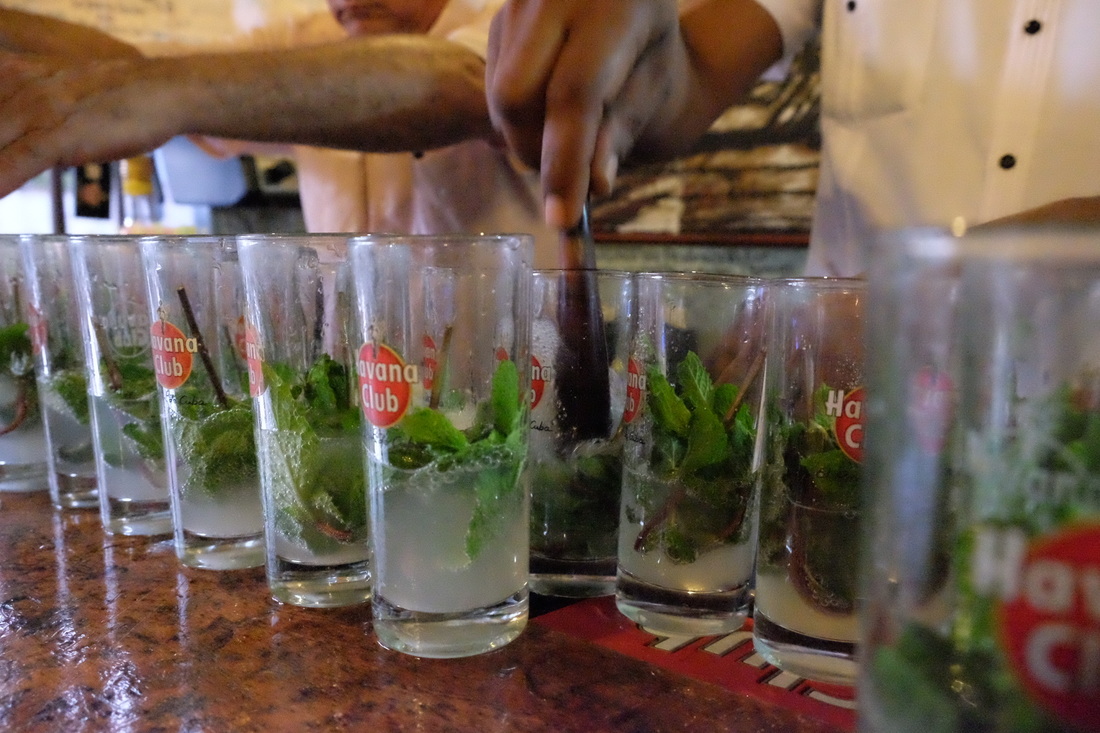 Empedrado, La Habana, Cuba (no website)
3. Sloppy Joe's – Rum Punch!
​
This bar opened in 1918 and was one of the glitziest bars of the period, frequented by old school celebrities and Havana characters. Nowadays it has a bit of a sports bar vibe and serves some delicious small plates alongside its cocktails – make sure you try their potato croquettes which were to die for!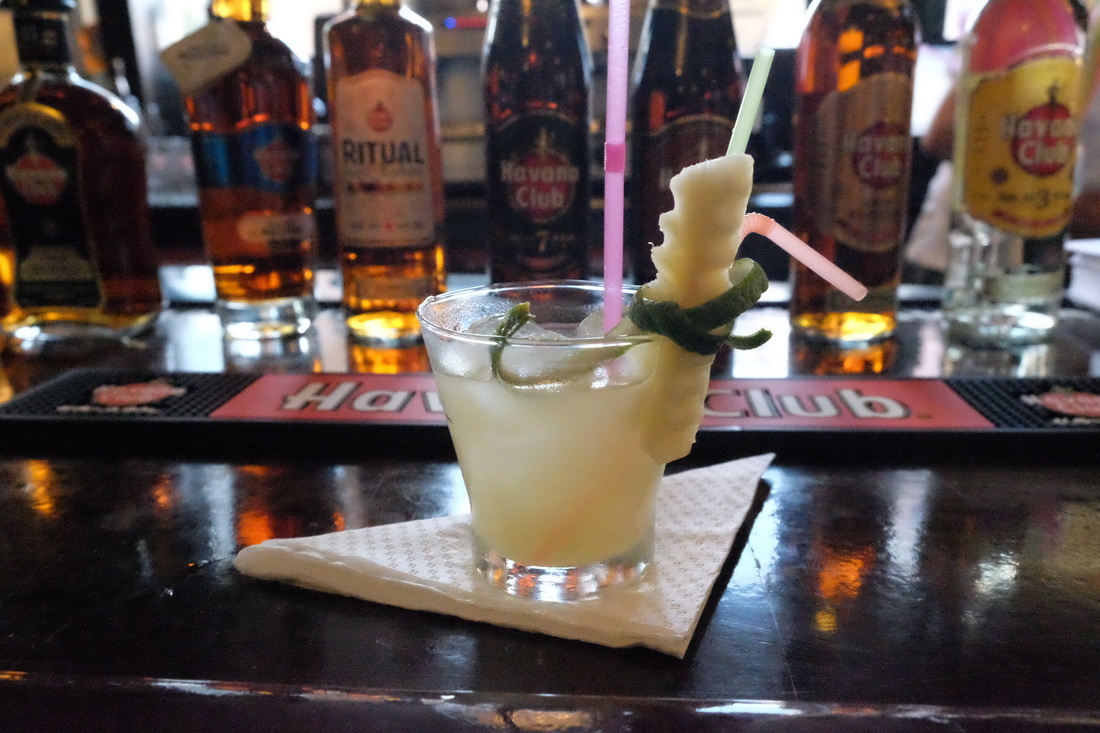 sloppyjoes.org
​Calle Zulueta No. 252 | E Animas y Virtudes, Havana
4. Courtyard bar at the Hotel Nacional – El Presidente
A take on the El Presidente made at the Nacional at the Havana Club Grand Prix cocktail competition
Opened in the 1930s, this historic hotel was a luxurious hang out on the Cuban cocktail scene. It's guestlist boasts names such as Frank Sinatra, Errol Flynn, Winston Churchill, John Wayne and yes, you guessed it, Ernest Hemingway! The Castros and Che Guevara also have links to it and it's been embroiled with most of the country's main historical events in one way or another.
With its views over the ocean and Havana harbour, there's no nicer place to sit and sip on an El Presidente cocktail. ​
​
www.hotelnacionaldecuba.com/
Calle Obispo Esquina A S/N, La Habana 10100, Cuba
5. Hotel Sevilla – Mary Pickford
This old 1908 hotel was another glitzy spot in Old Havana and used to be associated with the old Cuban mafia network! Its bar produced some of the most famous Cuban cocktails, including the El Presidente above named in honour of General Mario Garcia Menocal and the Mary Pickford, named in her (the early 1900s actress) honour!
Enjoy! Havana has some of the best bars I've come across – take your time to explore them, drink many (many) cocktails, maybe a Cuban cigar or two and soak up that unique Havana atmosphere.