By Erin Goodall, Food Goblin Northern Correspondent
Two weeks on from my trip to Catalonia as I sit and write, reminiscing on my five days in the region, my memories remain vivid with colour, rugged scenery and tantalizing scents of world class wine and food. Catalan is that kind of bewitching place – even after expelling its spell struck tourists it keeps its claws in you, slowing drawing you back for future trips. Having experienced its wild beauty, I come away utterly perplexed as to why I haven't strayed outside of Barcelona city before!
Of course, Barcelona is one of the best cites in the world, but less than an hours' drive from there are mountains, monasteries of peace, boundless vineyards and a landscape so acutely different that you could be mistaken for thinking you were in a different country. This post will share my trip with you, and a perfect itinerary for a 2-4 day visit. We'll go through the mountainous wine regions of Montsant and Priorat, down to the shores of Sitges, via Villafranca Del Penedèz for some Cava and beyond. Come with me, you'll never want to leave.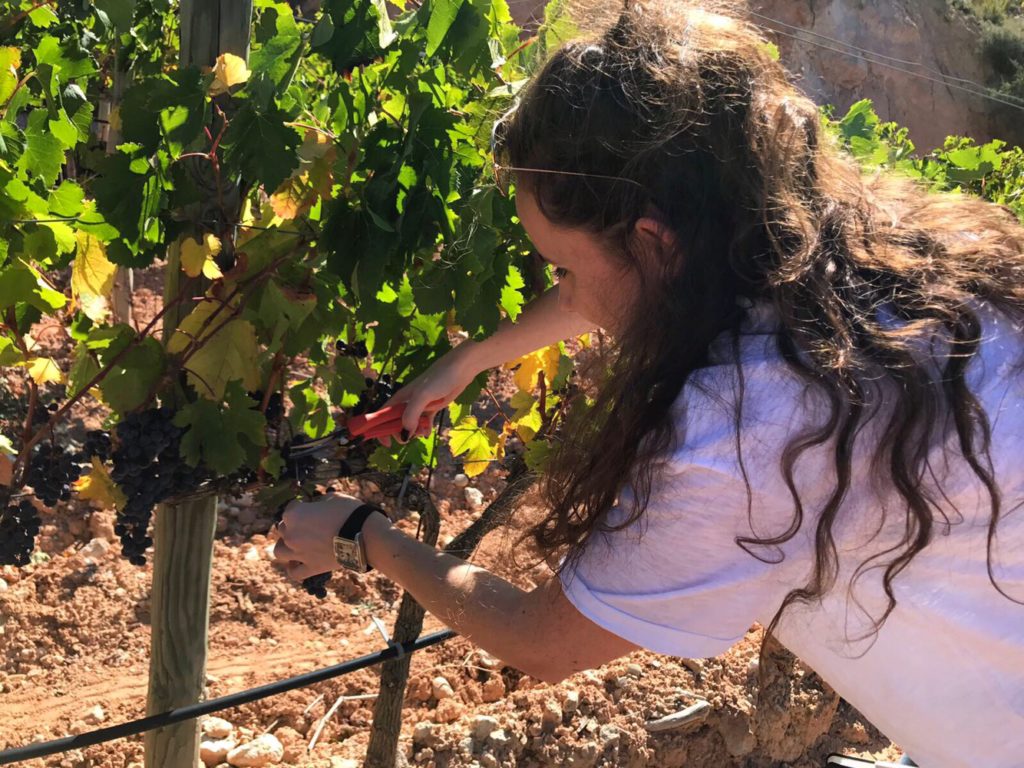 Logistics
To get here, fly straight to Barcelona and hire a car. Trains are an excellent way to get to the main towns and cities surrounding the region, but will only take you so far. To get off the beaten track you'll need a nippy car (roughly 30 Euros a day). I would recommend staying the night in Barcelona and setting off early in the morning. Worth too getting an add on package for your internet so that you can use the navigation on your phone, then – you're off!
Day 1 – exploring the wines of Priorat
Less than an hours' drive from Barcelona are the mountains surrounding the region of Priorat. Once off the highway, the roads start to bend and twist round mountains like a snake, until gradually inclining to the top of the Montsant Mountains where spectacular views can be found. The temperature drops a few centigrade and the air is immediately fresher.
You will start to see vineyards spreading across the landscape sheltered by the mountains behind. This is in part what makes the wines here special; the mountains which hug the vineyards shelter the vines from the easten sea winds and together with the altitude and cooler climes this creates a micro climate of long, hot, dry summers and icy winters. These somewhat extreme climes give a much lower yield of grapes than if at sea level, but what grapes do grow are highly sweet and give the Priorat wines their unique, exceptional character. So much so that they are one of only two wines in Catalonia that have been bestowed as being Denominacio d'Origen Qualificada (DOQ), the highest mark of quality.
Wine here must adhere to strict quality control procedures- Vines are hard to cultivate, however grapes can only be used on vines that are 8 years old minimum. Those that grow and produce wines here in this environment are truly dedicated and passionate, waiting for the perfect yield before anything hits a bottle.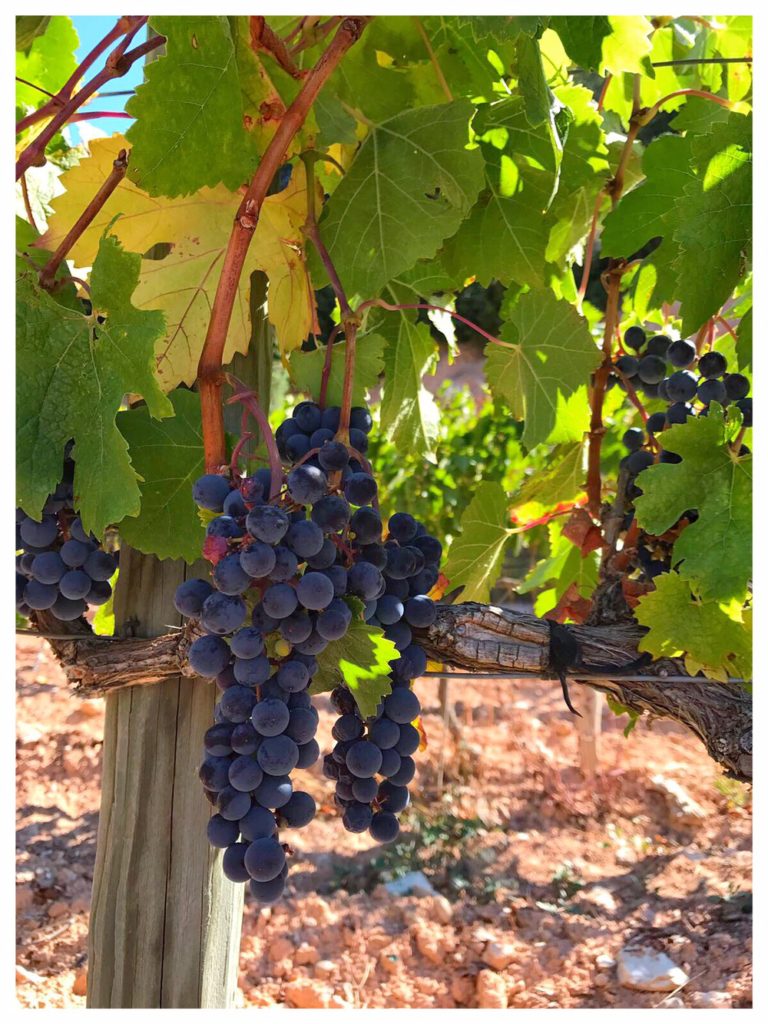 First stop – Ametller Wines.
This family own and run vineyard sits at the foothills of the mountains and has been producing wines for almost 200 years. Their stock is largely white Grenache blends, a grape less common than the red, but beautifully sweet. On the nose these wines pack a punch; syrupy sweet with an almost fortified smell to them. On the palate, they do not disappoint with deep, mellow, oaky tastes which are smooth, but the finish is light. Here they don't have red wine, their wine is white or black – if you put your finger under the glass of red wine, you won't be able to see it! The wines are flavoursome but lack the heavy drag after swallowing, that makes these oh so drinkable with meat, cheese, or even alone. Pick up a bottle of Clos Mustardo (both white and black) – at 10-20 Euros a bottle, these are great value.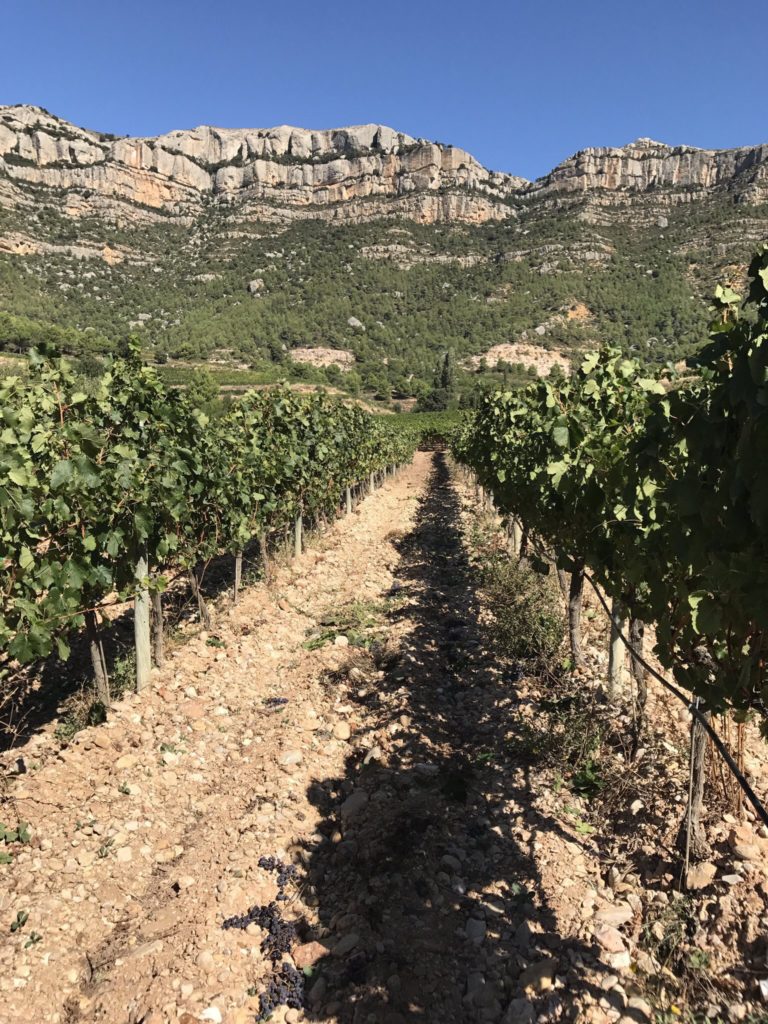 Stop two – Perinet
Markedly different from Ametller, Perinet is a much larger producer in the region but still only makes five wines. The vineyard is a modern design and offers a range of tours to visitors, including an early riser which is a breakfast wine tasting together with tour of the vineyards. I'm told that Catalonian tradition is a glass of wine at breakfast, so no judgement guys! No tour would be complete without visiting the cavernous wine cellar dug into the mountain with its Gaudi inspired pillars. Here I found my new favourite wine – 2015 Perinet 1194. At 120 Euros a bottle it is steep but for a special occasion is totally worth it. They also offer an excellent 2015 Merit which is 20 Euros. I am just about to put in an order for a box of these!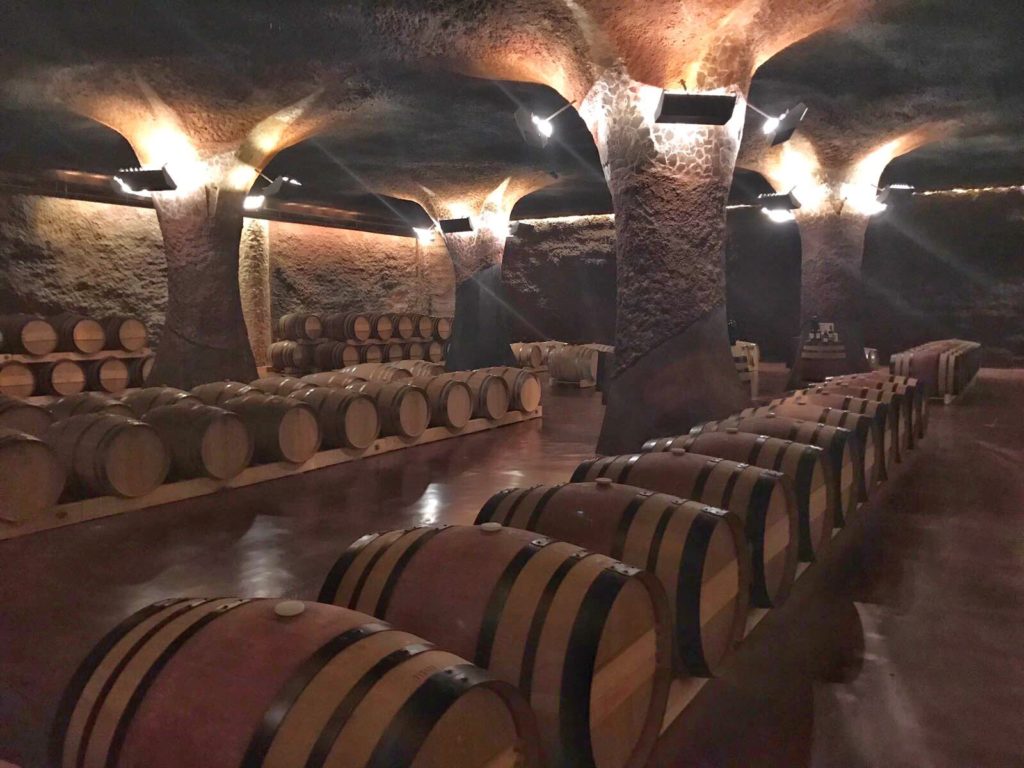 Stop 3 and lunch
Stop at Clos Figueres for lunch in the hilltop town of Gratallops. A short 20-minute drive from the vineyards of Perinet. Excellent modern Catalan food housed atop the winemaker's wine cellar. If the weather is sunny – get a space in their garden overlooking the hills.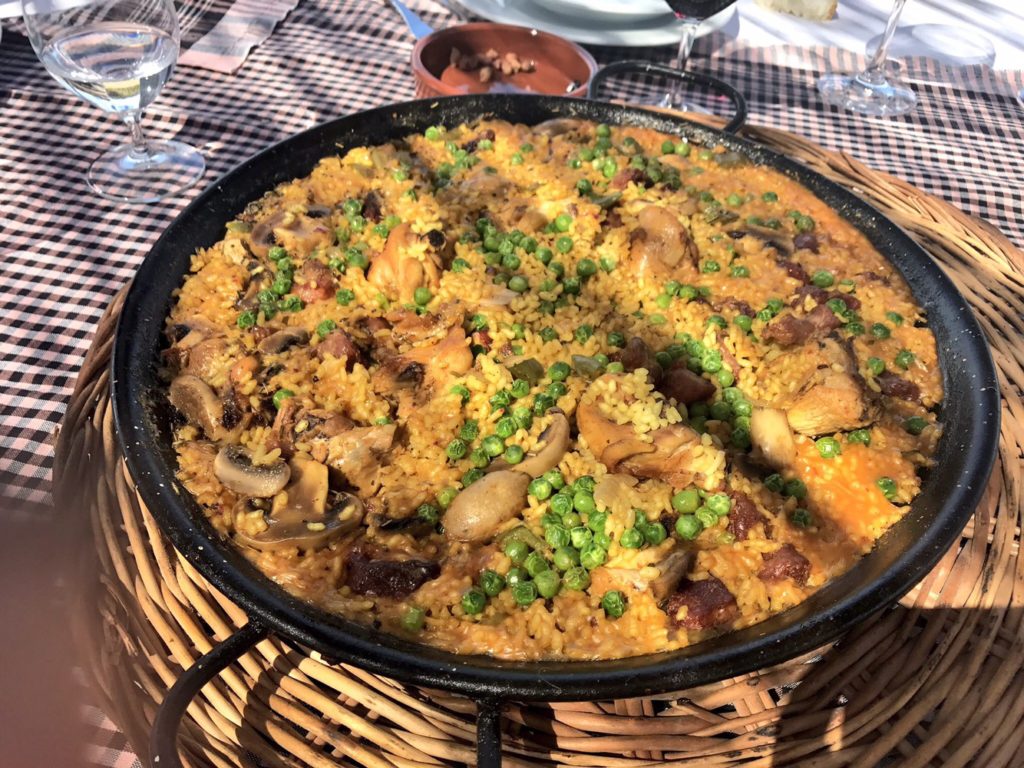 Stop four and dinner – Siurana
This last trip for the day was quite easily my highlight of the trip – the ancient hilltop town of Siurana. Steeped in history and overlooking mountains and cliff faces, which are famed to be some of the best for rock climbers in Europe, Siurana is a place of absolute peace. The town, an old fortress, has been here since the Moors in the first century. The Moorish leaders were ousted by the conquering Christians and rather than be taken captive or worse, the Moorish Queen flung herself off the cliffson her horse. Today you can still see the imprint of a horseshoe imprinted into the rock. For sunset head to the Hostel which juts out over the mountain, or take a bottle you picked up from the vineyards and sit close to the edge by the Roman church overlooking the reservoir below.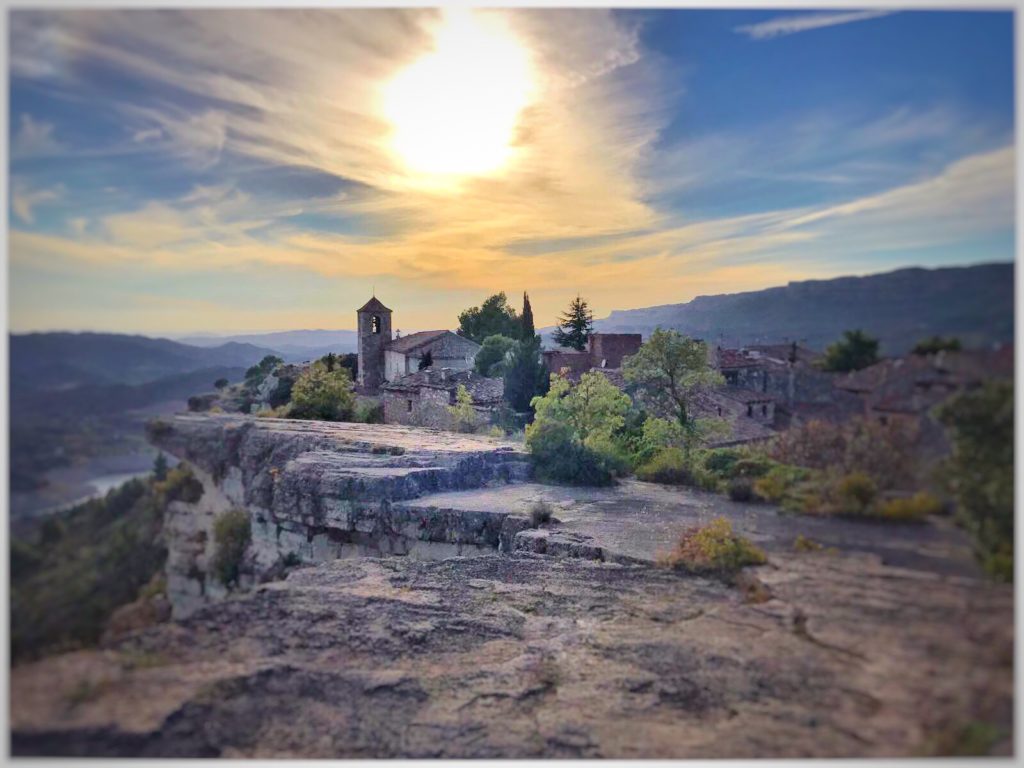 Dinner and sleep – Spend the night at the homely Hotel Siuranella. Exceptional views and outstanding food; the restaurant Els Tallers is Michellin rated. Gorge yourself on a filling tasting menu, but be advised to book. Being the only hotel in Siurana and one of only two restaurants, this place books up quick.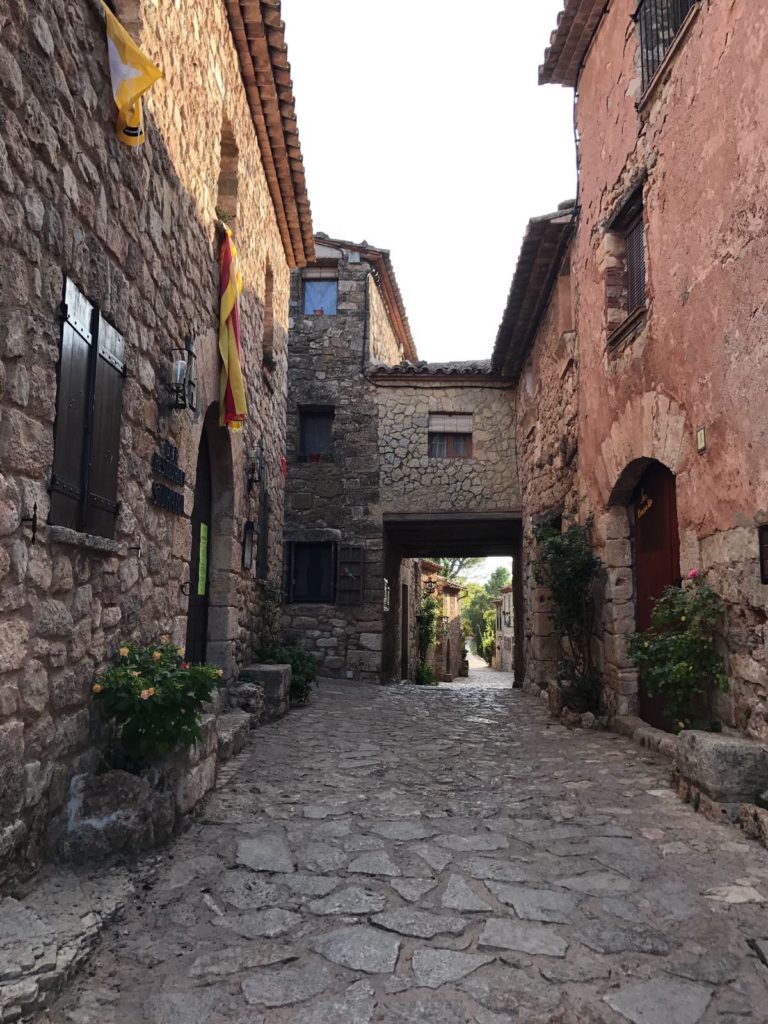 The morrow took me to a magical monastery and on to the birthplace of Gaudi for Vermouth. Come back for my second post and I'll take you there.
https://experience.catalunya.com/
This trip was organised by the Catalonia Tourist Board in September-17 – all views my own.