Israel has been on my travel bucket list for so long it's practically a permanent fixture. For such a small country, it houses an unbelievable volume of important historical and religious sites, and has a cracking food and drink culture to boot. Tel Aviv alone, Israel's business and technology centre, is a compelling draw – this vibrant city is famous for its restaurants, nightlife, fashion and culture, and with more and more flights opening up it's an easy mini break destination!
I traveled there one scorching July with El Al Airlines, Israel's fabulous national airline, to find out if it could live up to the hype! Over the course of 5 days I explored Jerusalem, Tel Aviv and the Dead Sea. I'll post about each separately – first up….Tel Aviv!
1. How to get there
2. Where to stay
3. What to do
How to get there:
El Al is Israel's national airline and operates a number of flights out of London Heathrow and Luton. The airline's security is notoriously tight, making them one of the safest operators to travel with. All their pilots are ex-military and whilst the inner workings of their security are relatively secret, air marshalls and extensive security screening of all passengers are hallmarks of their service!
The flight length is around 5 hours and the planes are decked out with the latest in passenger entertainment technology. There's a special app you can download before boarding which allows you to stream 100s of movies, tv shows and music through the plane's wifi. Food is good, as airlines go, and caters to all dietary requirements.
All in all, Israel is highly accessible and the flight time makes it a viable option for a 3 to 4 day short city break, although you'll wish you went for longer!
After arriving in Tel Aviv airport, it's a quick taxi journey into the centre of town. Gett is the taxi app of choice in Tel Aviv – it's similar to Uber in service.
Where to stay:
Tel Aviv has some incredible accomodation to rival any modern major city, ranging from quirky bed and breakfasts through to ultra luxurious resorts. I'll feature a few of my favourites!
1. Rooms with a view – The West Lagoon Resort in Netanya, 15 minutes outside of Tel Aviv, is a great choice for those wanting to escape the hustle and bustle of the city. It's a brand new addition to the Tamares hotel resort group and offers high rise luxury overlooking Netanya beach, including from a striking infinity pool. They offer a range of gorgeous suites beginning at around £140 a night, most equipped with balconies and all the mod cons you want. The restaurant is excellent and serves contemporary Israeli cuisine, including a top notch Shabbat Friday night dinner. Check out my snaps of it below!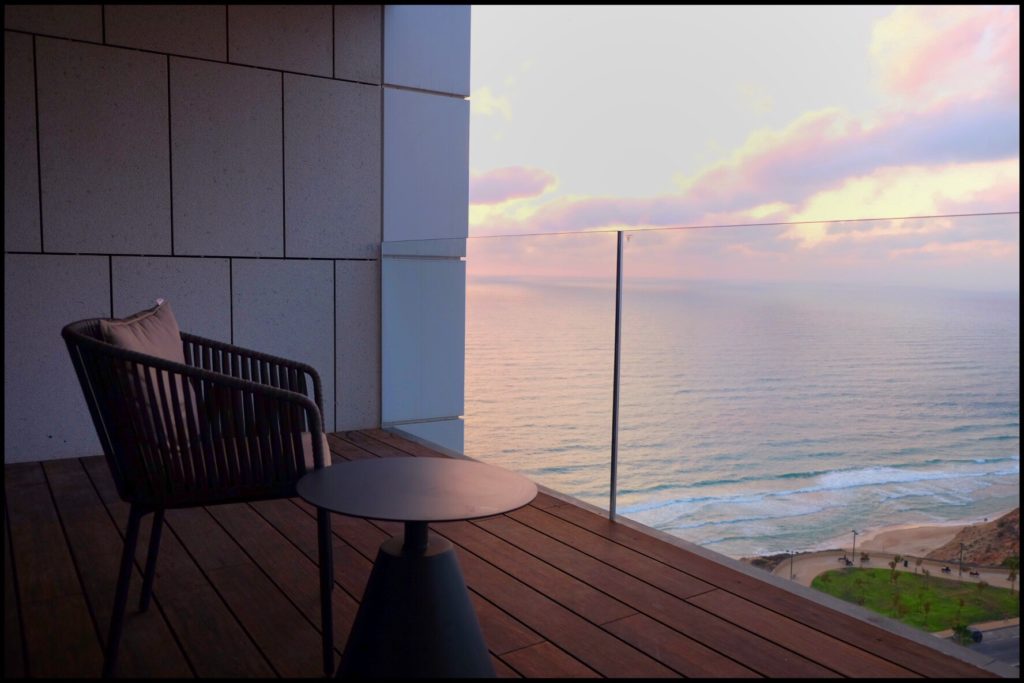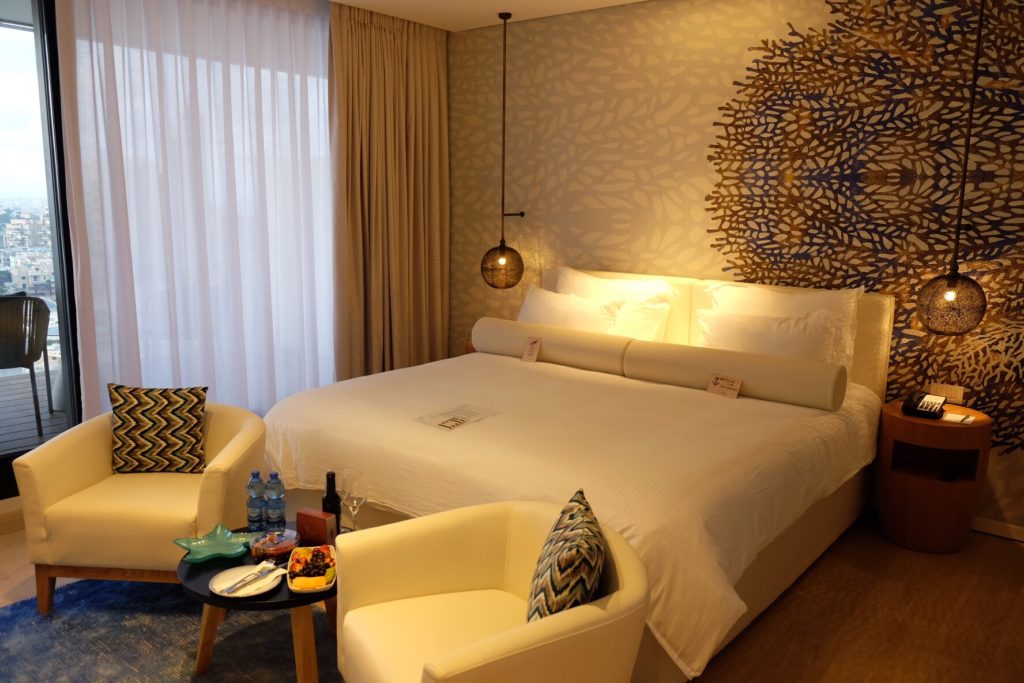 2. For the suburban beach lovers – Daniel Hotel in Herzliya is right slap bang on top of the beautiful Herzliya beach on the outskirts of Tel Aviv. This beach is a real gem and you couldn't have better access to it. The facilities are top notch, with an extensive spa, gym and pool complex, restaurant and conference suite. They offer a range of rooms beginning at around £160, and a variety of room 'styles' including adults only quiet luxury, to family rooms.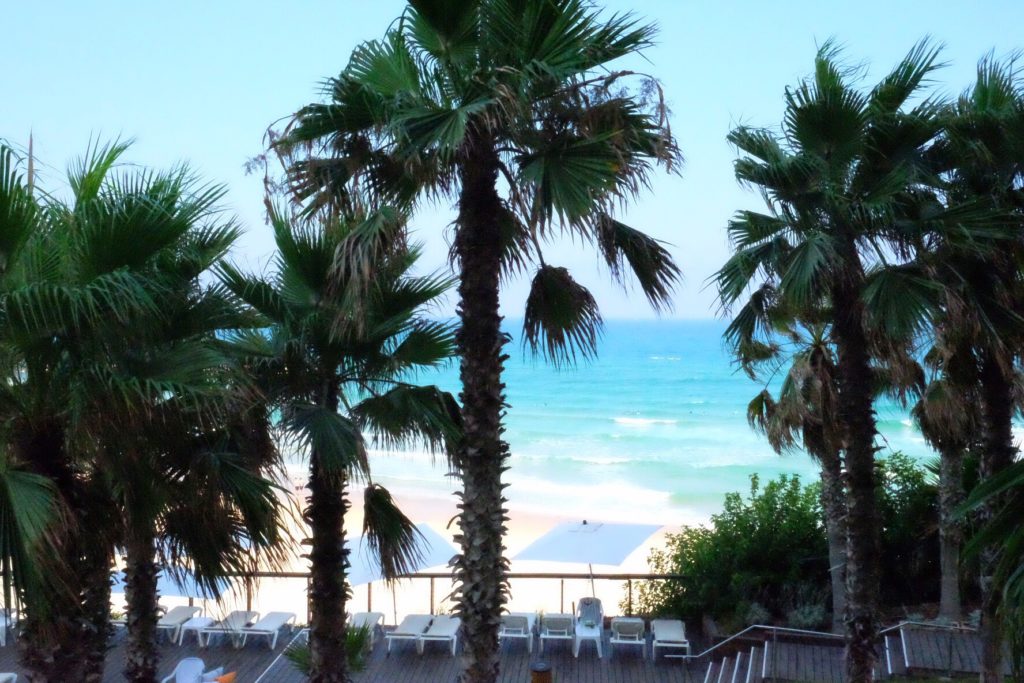 3. Downtown Tel Aviv Cool – if you're in Tel Aviv for a good time, pick the NYX Tel Aviv hotel. This is a super stylish hotel slap bang in the heart of the city with a lively cocktail bar – which is a destination itself even if you're not staying – and cracking restaurant, Clash. Rooms are arty and sleek, beginning at around £100, and you couldn't be more conveniently placed for the night time delights of Tel Aviv.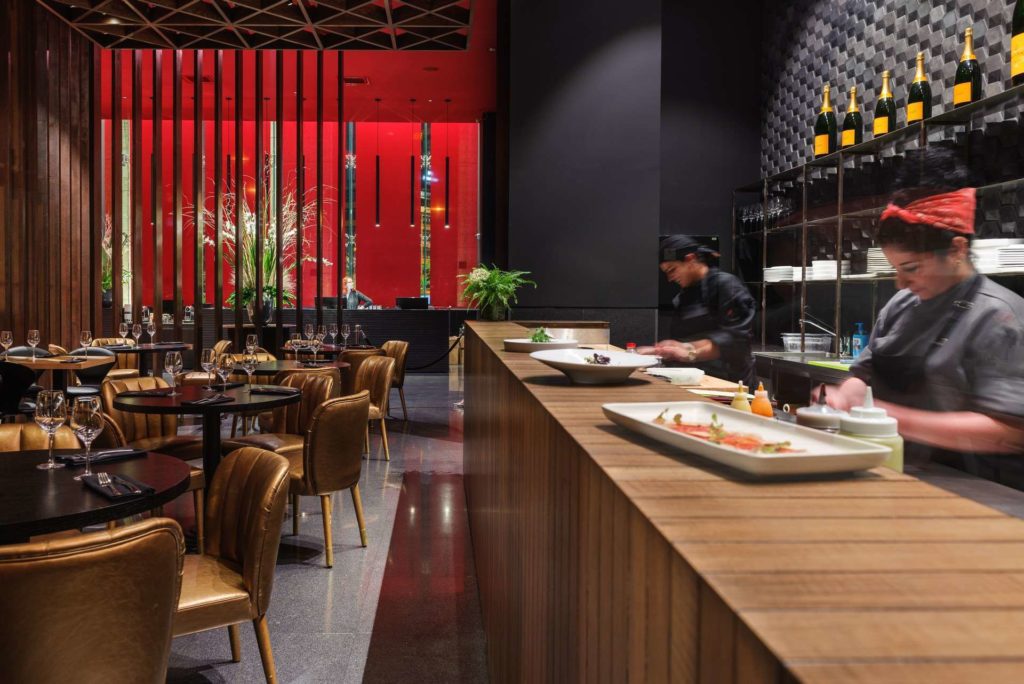 4. Marina Luxury –Herods Hotel in Herzliya bags points for sheer swankyness. It looks over the mega yachts of Herzliya harbour and is 5 minutes walk from a large shopping mall and restaurant complex. The suites are Beautiful with a capital b (!) and the restaurant's food is delicious. Rooms start around £170 a night.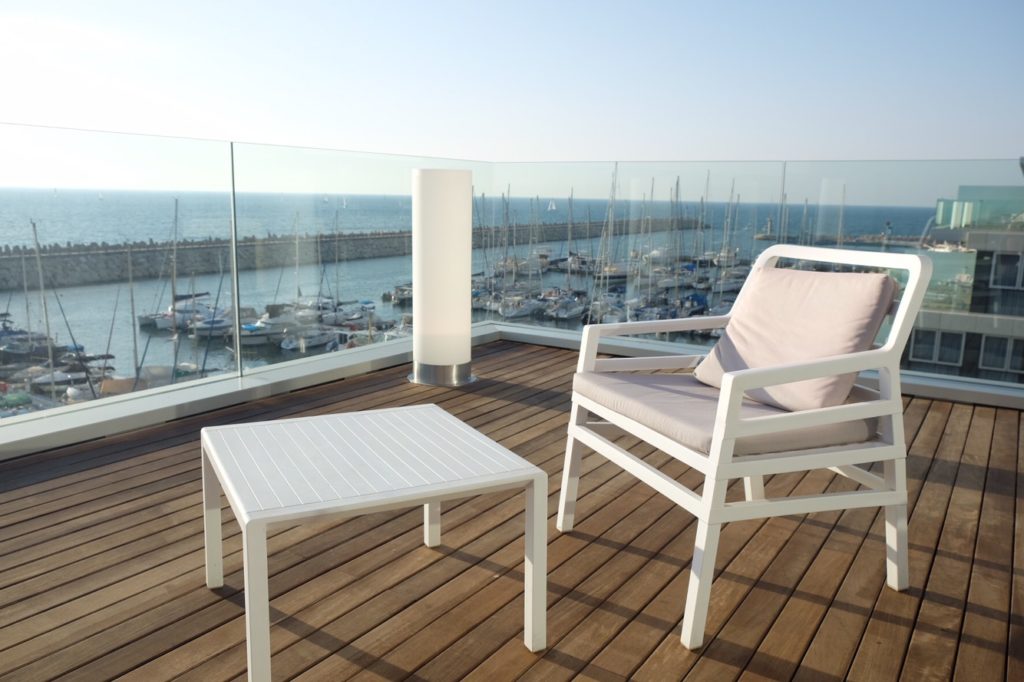 What to do
1. Explore the markets!
Tel Aviv has some of the nicest markets I've had the pleasure of visiting and if you're a fan of a potter, you're in for a treat!
Shuk HaCarmel is the most famous of its markets and is THE place to go and eat. The market sells everything under the sun from clothes, to spices, Halva (a traditional Israel sweet made of sesame) and perfumes, but what it's best for is its street food! Head there for the best hummus in town from Hummus HaCarmel, amazing falafel and lovely local beers from Beer Bazaar. Also notable for food is Sarona Market which has a bunch of great pop up restaurants and bars.
On the very next street is Nahalat Binyamin arts and crafts market. Far from being naff, as many of these arts and crafts markets can be, this hosts a number of absolutely stellar stalls including some fabulous silver jewellery makers and beautiful woven fabrics.
For hippy stuff or homeware head to the Jaffa district to Shuk HaPishpishim flea market. There's a whole lot of rubbish but in amongst it are some gems – including beautiful (and oh so very instagrammable) homeware – see below – and some lovely skin products.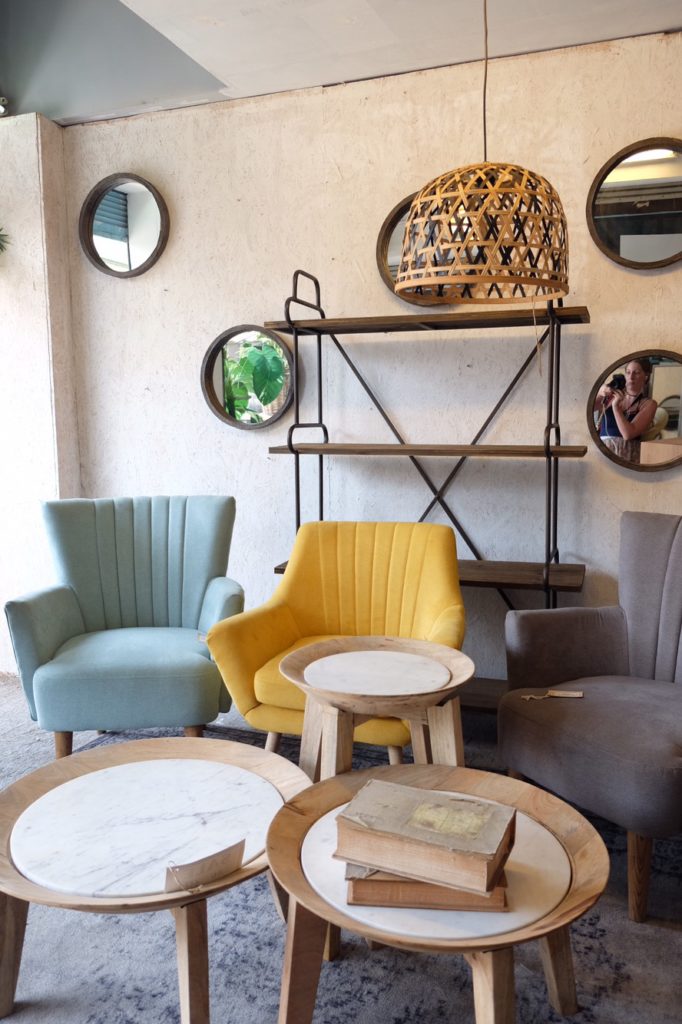 2. Head to old Jaffa and explore the ancient city.
Jaffa is the ancient port toTel Aviv and has had signs of settlement there since 7500BC! It was occupied by the Egyptians, the Greeks, the Romans (you name it) and is even referenced in the Bible (Jonah and Solomon and ancient Greek mythology (where Andromeda was chained and rescued by Perseus)! Start at the old 'tell' or hill – it's shaded and leafy, and has some of the best views of the city.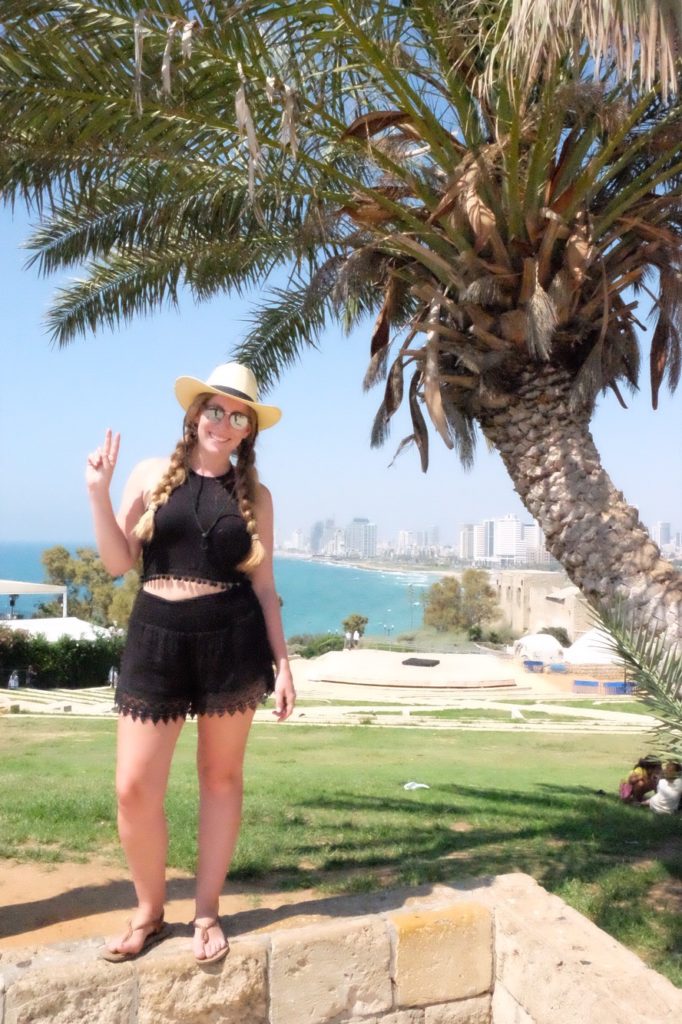 Walk down through the gardens, exploring the ancient Egyptian ruins on the way, and potter around its winding streets. Nowadays Jaffa has been taken over by local artists and you'll find numerous art shops, galleries and art installations around every corner.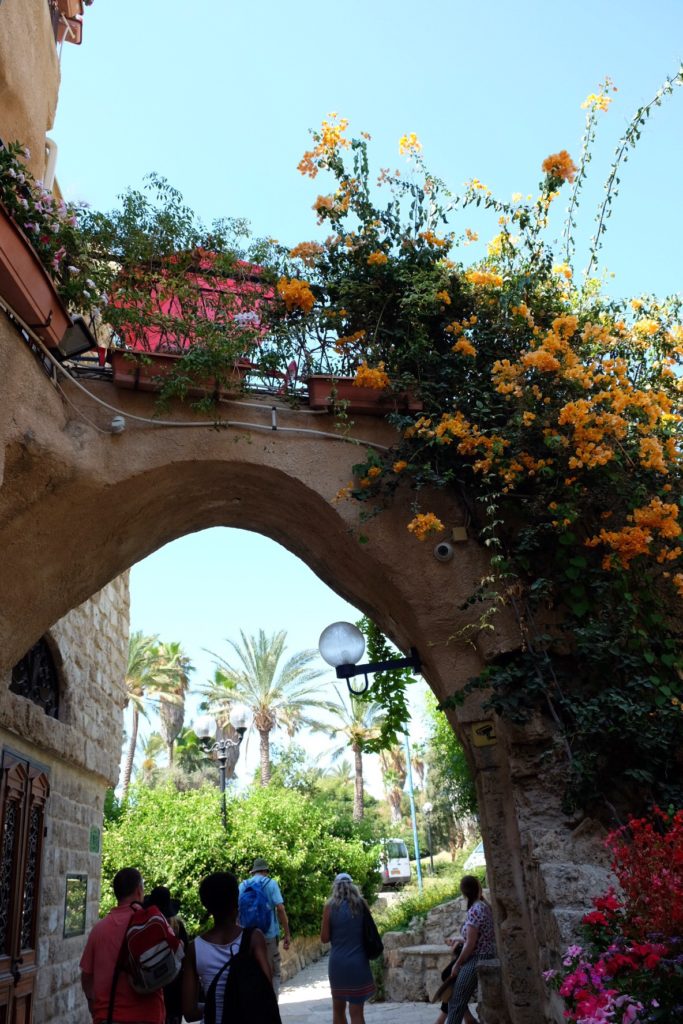 3. Be sure to pause on the Wishing Bridge
Nearby to the Jaffa Tell, is a curious wooden bridge adorned with bronze zodiac symbols. Legend has it that if you find your star sign, place a hand on it, look out to sea and make a wish, it'll come true.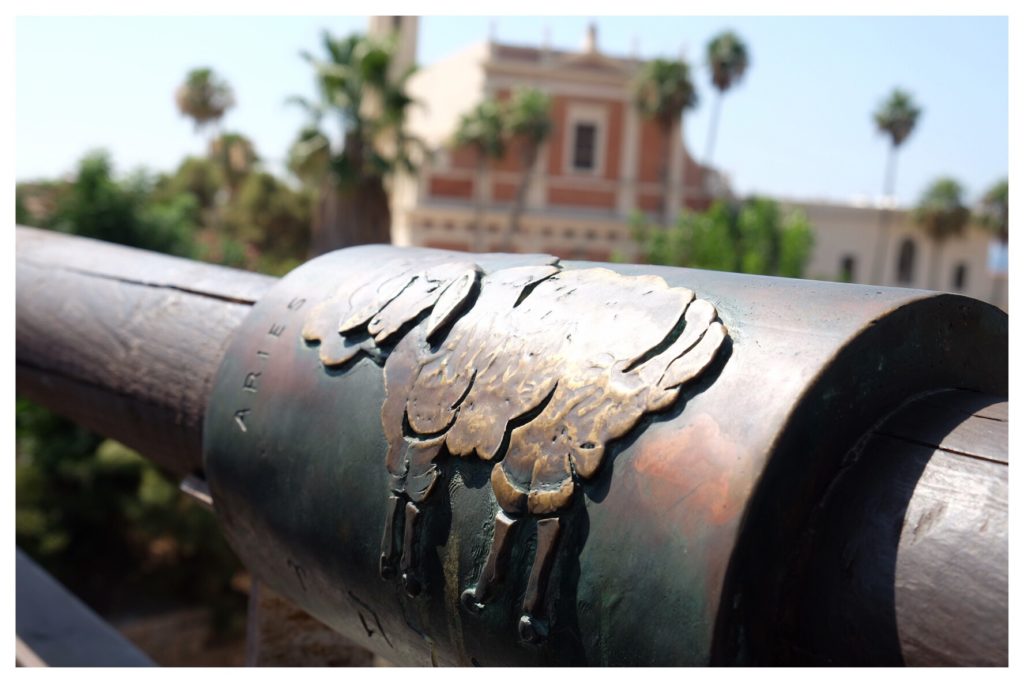 5. Visit the Church of St Peter
In Jaffa, just beyond the Wishing Bridge (you can see it in my photo above!), sits the Church of St Peter. This ancient structure dates back to 1654 when it was raised in dedication to Saint Peter. The area around it is pretty, with a quiet square complete with various cafes and little shops.
6. Explore the Street Art scene of Tel Aviv
Tel Aviv is one of the artiest cities I've ever been to – it literally adorns the walls! Serious fans, take a street art tour – there are several pieces by well known artists – or, for those less fussed, wander around the side streets to Carmel Market – there are beautiful coloured and black and white pieces everywhere!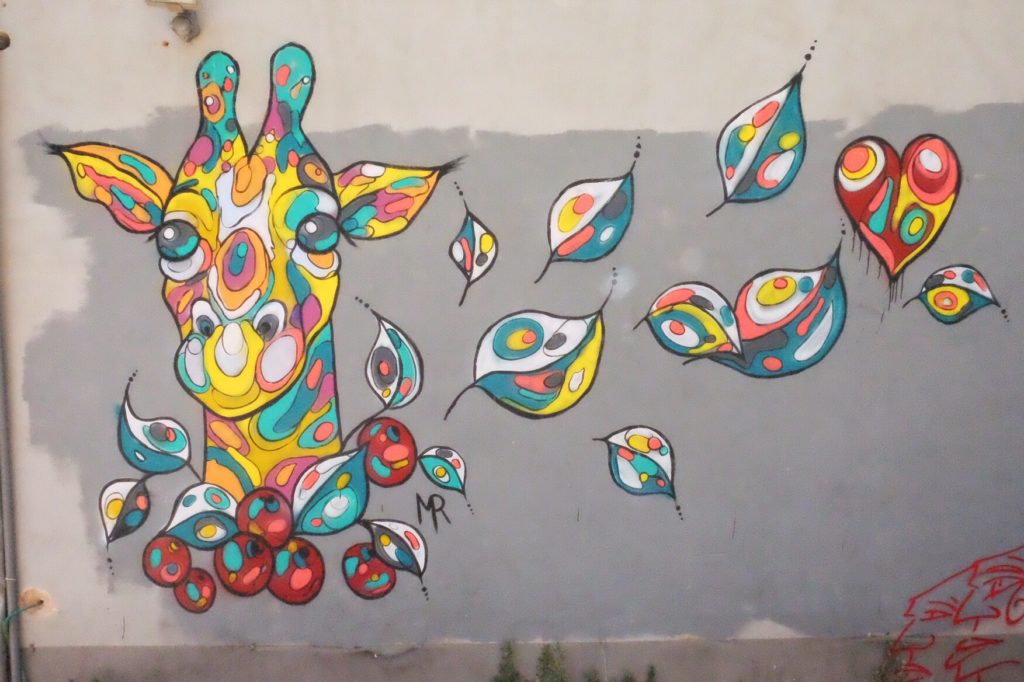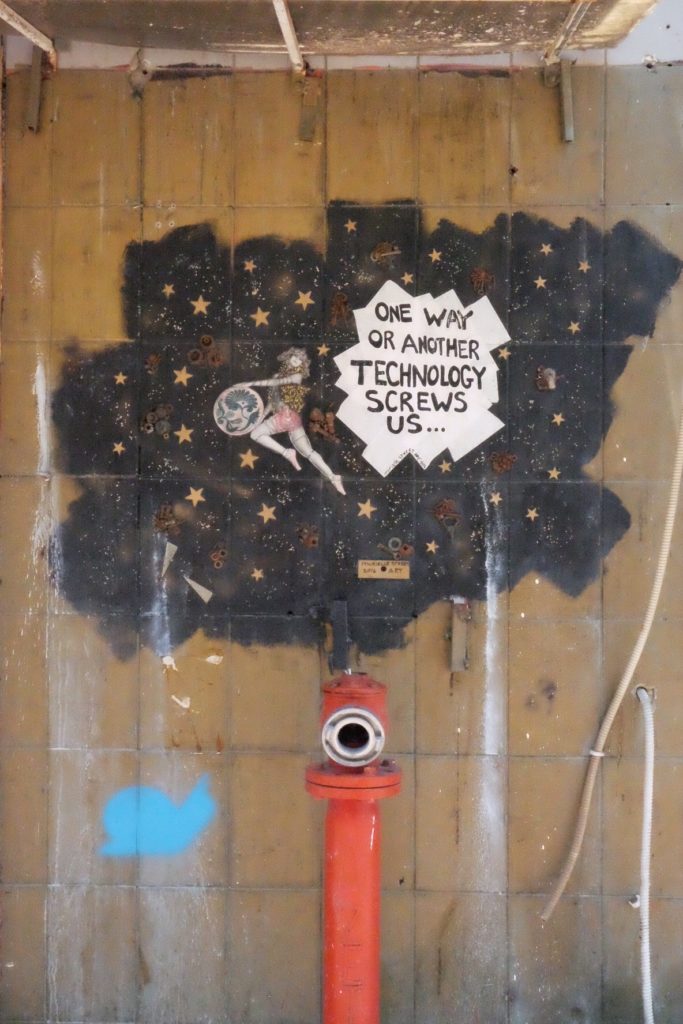 7. Check out the beaches
Tel Aviv beach is the place to be for sunning yourself and checking out some serious beach bods! The water is beautiful and there is usually live music -take a few beers and enjoy the sunshine. Alternatively, Netanya and Herzliya beaches are also fabulous and will be a little calmer than the central Tel Aviv beach.
8. Take a sunset stroll along Herzliya Marina
Here the rich and sometimes famous moor beautiful yachts and at sunset it makes for a beautiful walk. There are plenty of bars and restaurants in the area for a cheeky sun downer cocktail.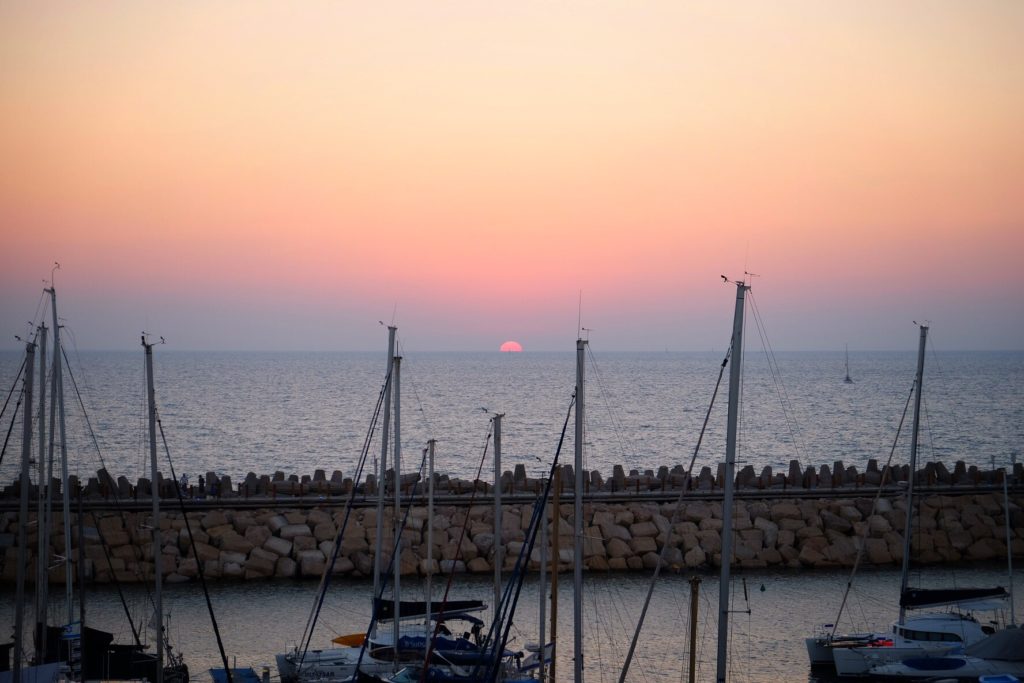 9. Visit the Tel Aviv Museum of Art
If you appreciate those things arty, this museum is not one to miss. It features a vast collection including European works from the 16th to 19th centuries, Impressionism, Post-Impressionism and 20th-century modernism.
10. Get stuck into the Tel Aviv nightlife.
Tel Aviv is famous for its vibrant nightlife! The city has a thriving bar and nightclub scene, and some of its establishments are quickly climbing the ranks of the world's best cocktail bars. Check out 223 – it's one of the city's best mixology bars -or Teder, a super trendy club/ bar / radio station! It's so trendy it doesn't even know what it is and you'll find a real blend of Tel Aviv's cool kids there.
11. Take a trip to Jerusalem or the Dead Sea
Whilst you're in Israel it would almost be rude not to visit Jerusalem or the Dead Sea! Both are within a few hours drive of Tel Aviv and are world class attractions. My next few pieces will let you know more about these destinations – any other questions though, let me know!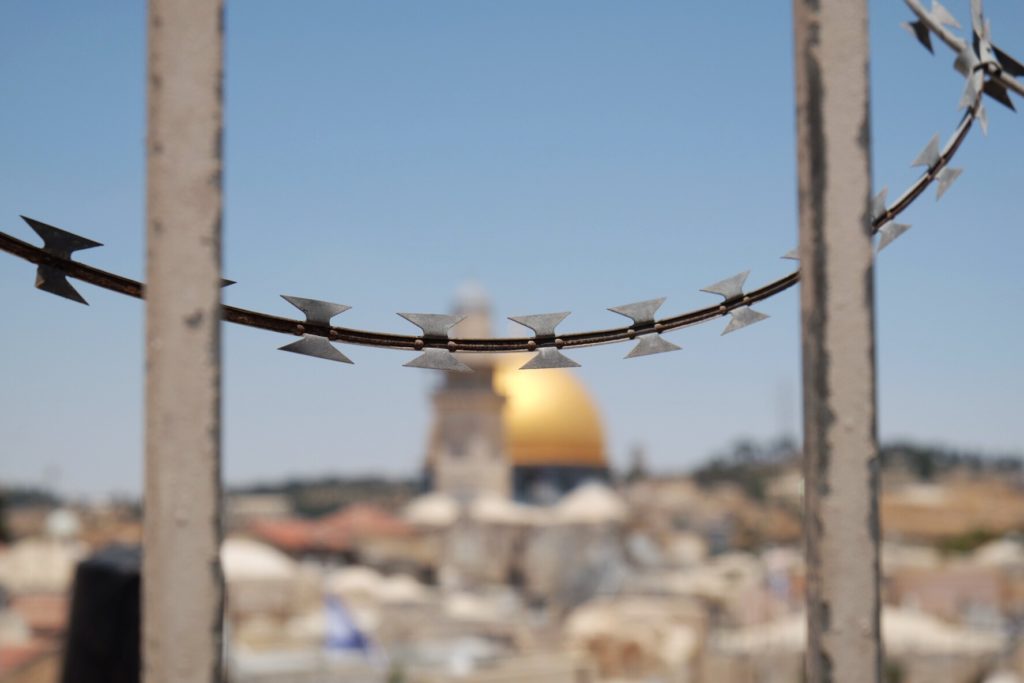 12. Most importantly…..eat and eat and eat!!
Tel Aviv is one of the best places to eat that I've ever been. I'm going to do a whole separate piece on it's hummus scene but please….bring your appetites and get stuck into its restaurant scene. The street food markets (Ha'Carmel and Sarona) are a great place to start and there are a multitude of pop up and permanent restaurants in the winding streets around these.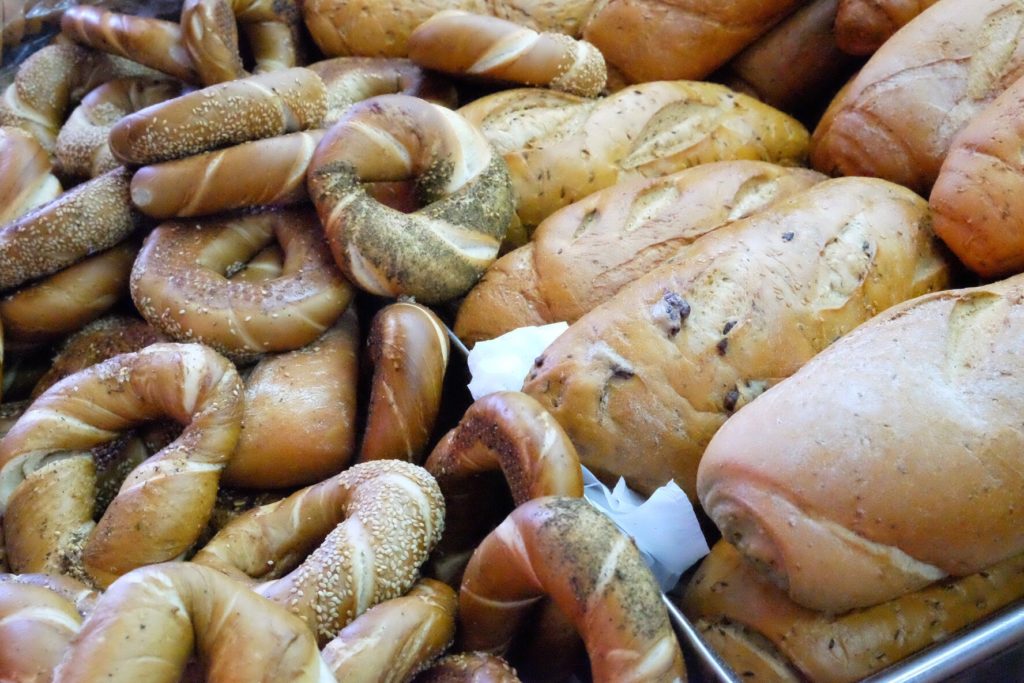 I loved Tel Aviv and I fail to see how you won't too. I went with the misconception that it would be…conservative. That it has one of the largest Pride festivals in the world should probably have given me a clue! You hear so much about the religious tensions there but its people are friendly, passionate and trendy and the city will embrace you from the moment you step off the plane.
Want to visit? Head to El Al's website and start planning your trip. Let me know how you find it, or what your impressions of the city are, in the comments below!
Check out my write ups of Jerusalem and the Dead Sea – coming next!
Note from the author! I visited Tel Aviv in July 2017 on a Fam Trip hosted by El Al Airline. All opinions are my own!