Tenerife has long been THE go to place for Brits abroad at summer time. With year round sun and cheap flights, over 5 million tourists descend on this Canary Island every year….exactly the reason that I've avoided it until now. Don't get me wrong, I'm a proud Brit but when we come in masses, we do tend to take over don't we? ANYWAY….This September I decided to visit and was blown away by the island. There is so much to do and it's a great destination both for the active and the….let's call ourselves 'the relaxers'!
Here's my top list of things that I loved in Tenerife.
1. Volcanic Black Sand Beaches.
Tenerife is an active volcanic island and over its thousands of years, black sand has been formed from its basaltic coast being eroded. Because tourists tend to prefer the look of white sand beaches, many beaches in the south have been man made, shipping white sand in from the nearby Sahara Desert! I love the natural black sand beaches however and there are many in the North especially. Try Playa Jardin in Puerto de la Cruz – it's gorgeous, family friendly and bordered with lovely planted gardens!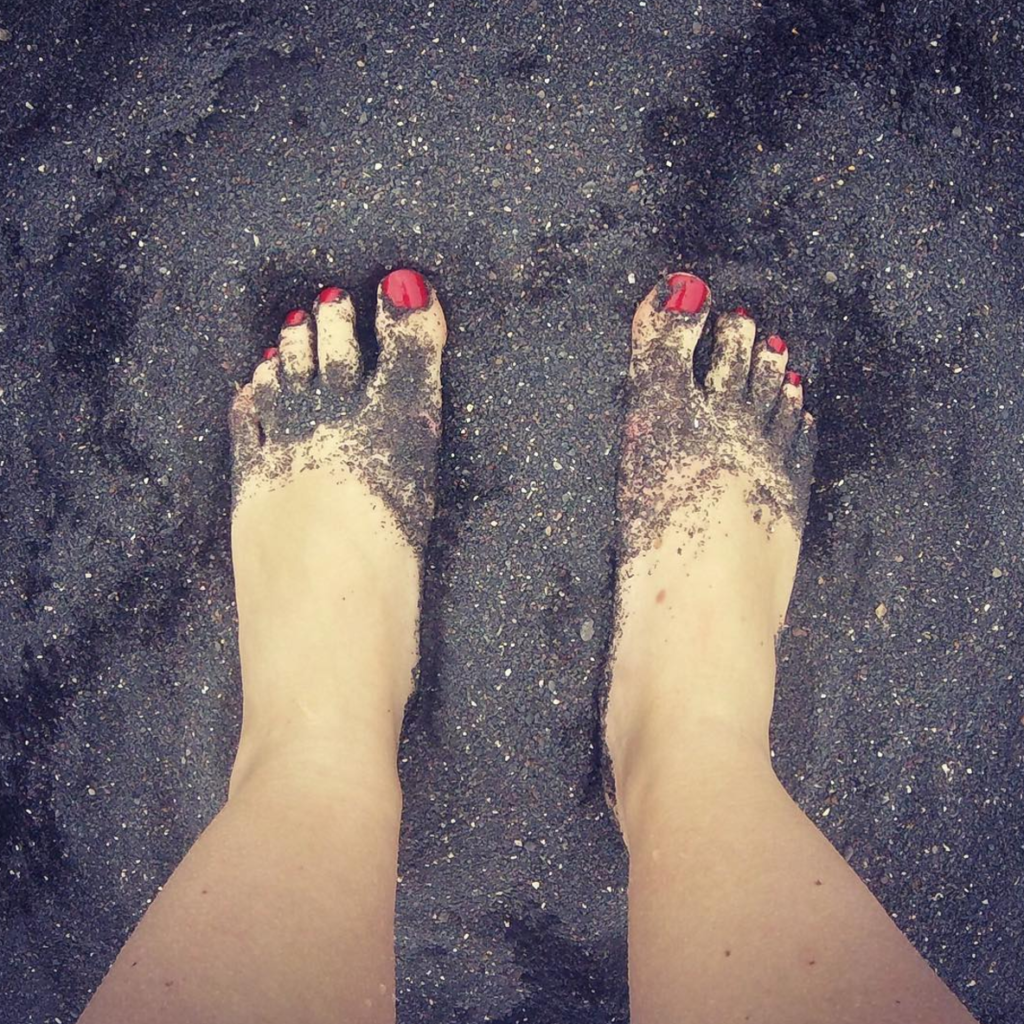 2. …then again – the white sand beaches are pretty too.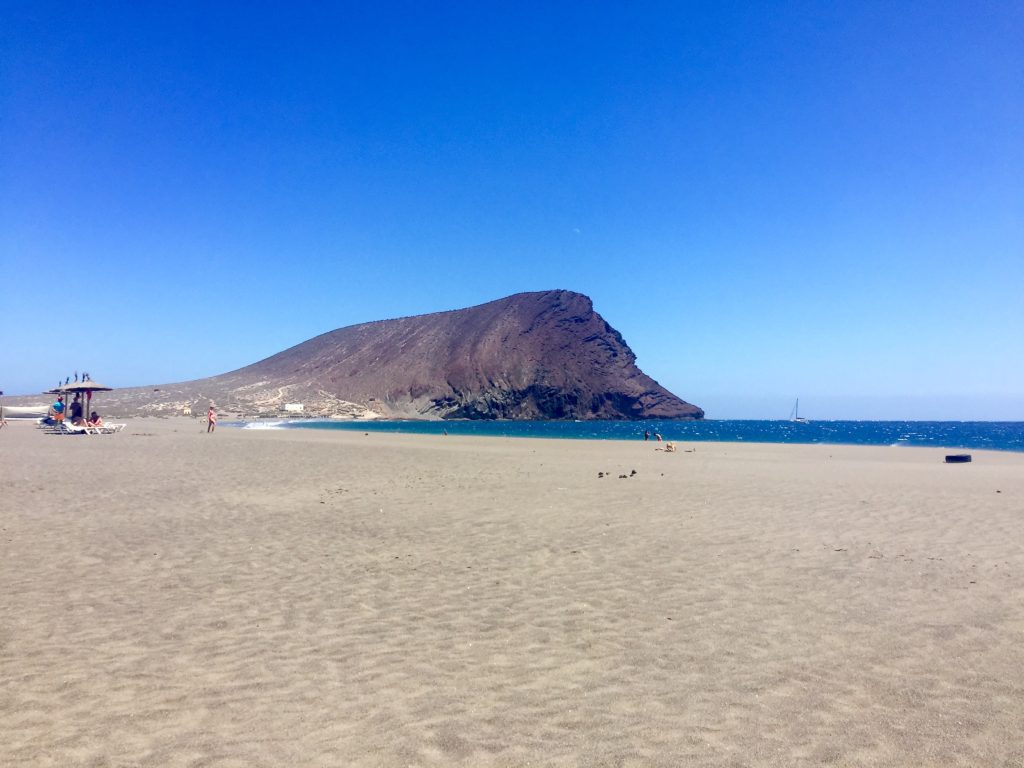 Even if they are fake, the white sand beaches are gorgeous. This is Playa De La Tejita on the South side of Tenerife near to the famous windsurfing beach, El Medano.
3. There are parts of it that look like they're from the Moon!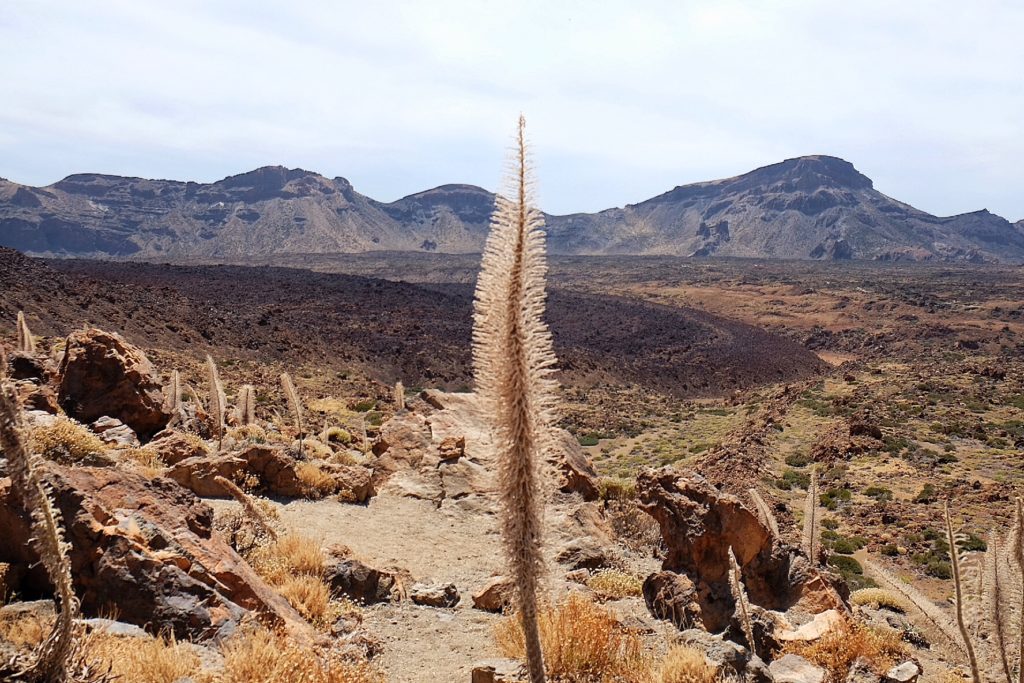 Tenerife amazed me by its multitude of different climates, depending how high up you go on the island. Down on the coast, things are blue and rocky, but as you ascend it cools and the land becomes dense and green with trees, and above that you find this – a volcanic basin of weird rocks, plants and old lava flows. This is the basin around Mount Teide (which we will come to!) and it feels very other worldly!
4. It has an active volcano which last exploded in 1909!!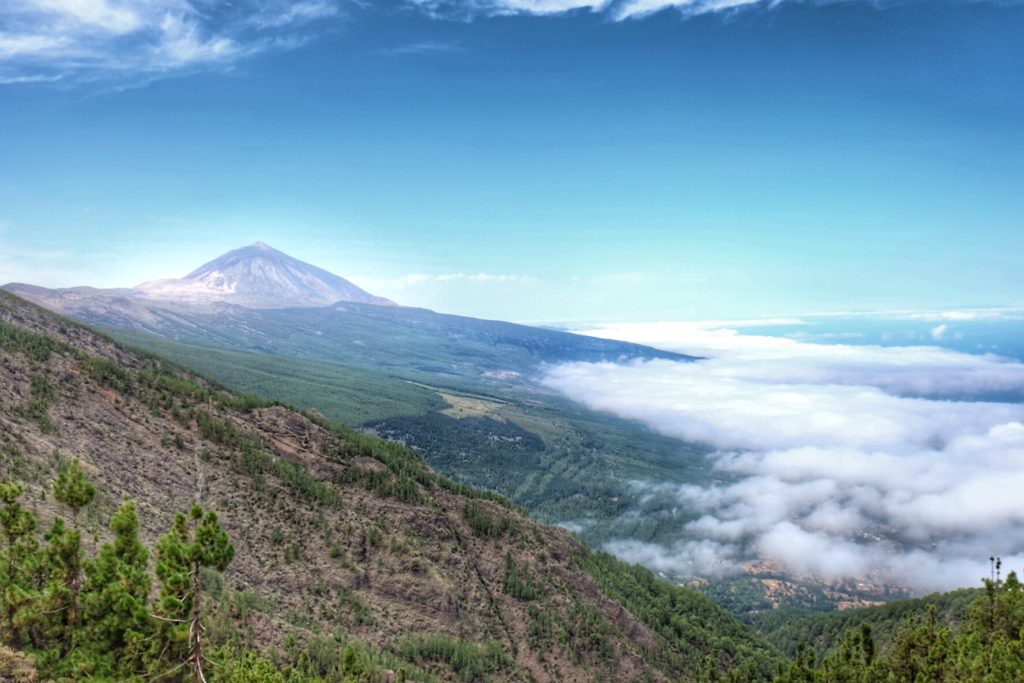 Mount Teide stands a whopping 3,718 metres above sea level making it the 3rd highest volcano on an island in the world (after 2 in Hawaii)! The area around it is known as Teide National Park and is gorgeous (containing all the different climates I told you about before!!). It's a UNESCO World Heritage Site for its outstanding beauty and is the most visited national park in Europe! It's a must for any visit to Tenerife – I recommend taking a car and driving through the park, up to the volcano – it's a great day out. The park is fantastic too for walkers, bikers or generally outdoorsy people with its many hiking trails.
5….annnnnnnd YOU CAN CLIMB TO ITS SUMMIT!!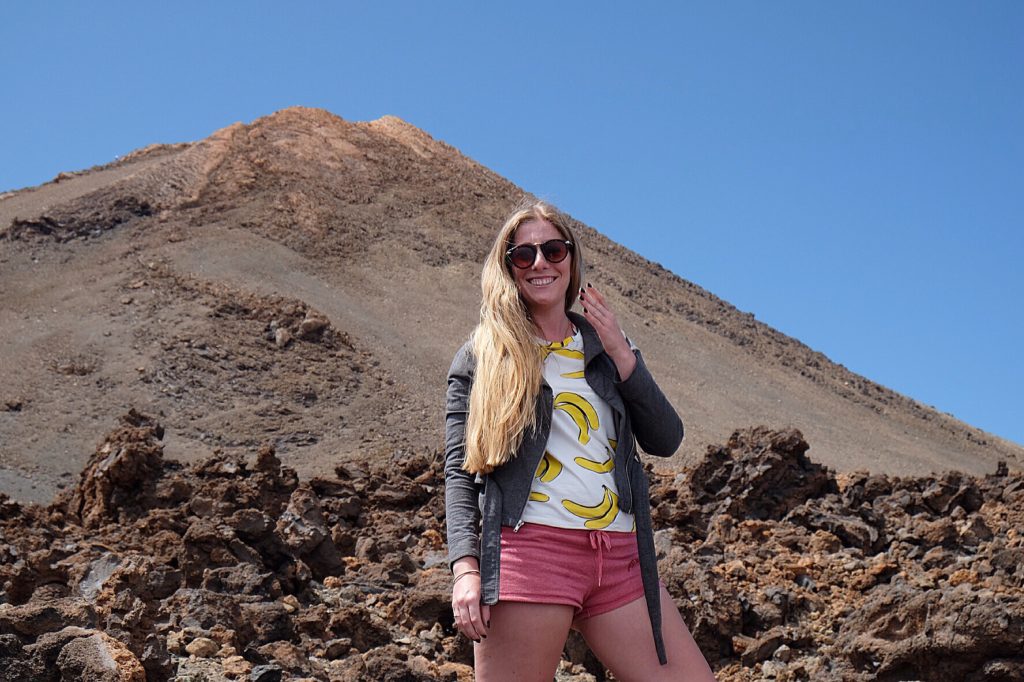 You can reach the summit of Mount Teide by taking a cable car from the road (in the National Park) at 2,300m altitude. It costs around 24 euros and takes you up to 3,555m from which you can enjoy the view from there, or hike the remaining 200m to the summit (you need to get a license to do this). I'd really recommend getting the cable car at least – the views from there are incredible and…it's not every day you scale an active volcano! Leave the hike to the summit though unless you're an experienced hiker as it is very steep.
Things to bear in mind: the temperature up there is MUCH colder than at the coast. Take a coat or layers as even in summer, it can get as low as 7 degrees celsius! You'll need hiking shoes or trainers, even if you're just doing the cable car option. I wore birkenstocks and it was a grave error. Finally, you're super super high so those prone to altitude sickness should avoid.
6. You can get your The Little Mermaid on in its many natural rock pools!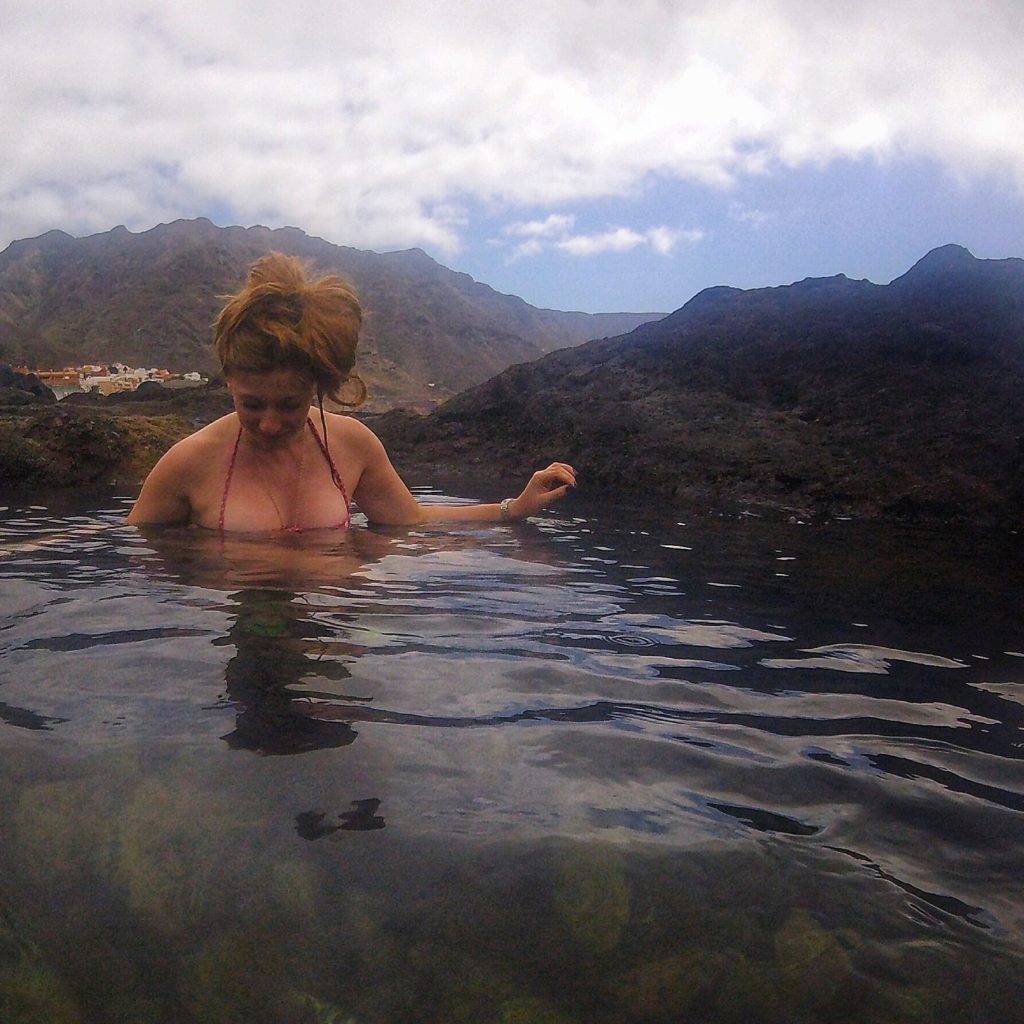 Tenerife has oodles of gorgeous natural pools on the coastline (especially in the North), perfect for wallowing. Garachico has the most famous, but I found some lovely ones near our AirBnB in Punta del Hidalgo, on the NE tip of the island. There's a good guide here for the best ones!
7. If they're a bit…TOO natural…try these!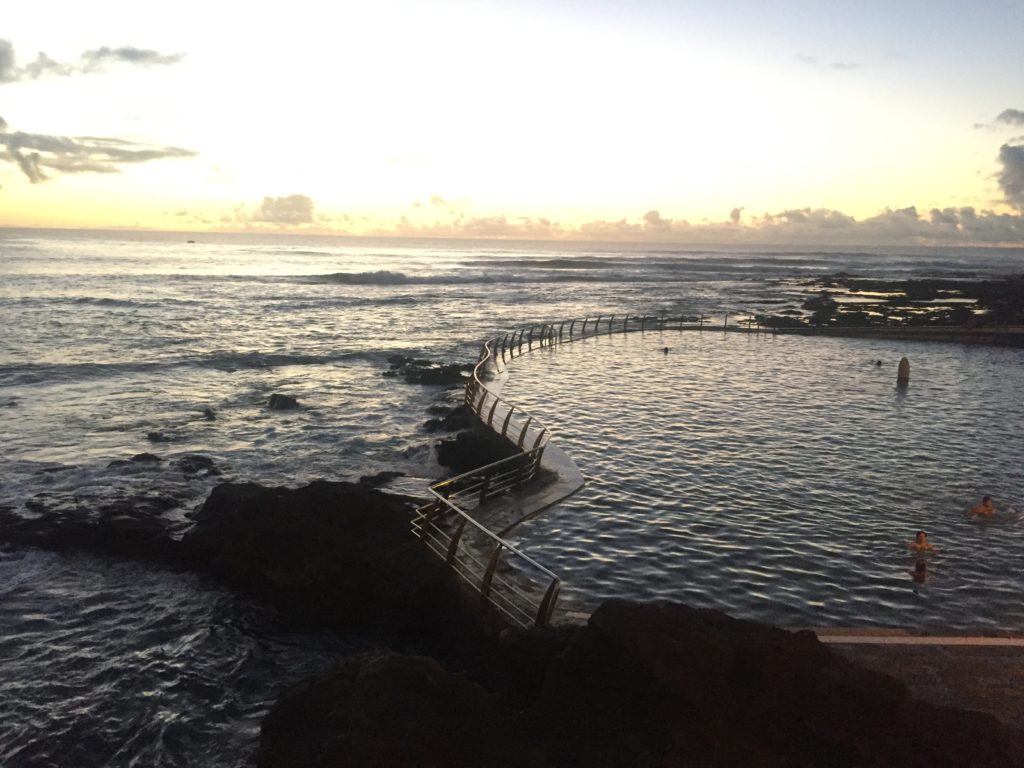 There are plenty of…more constructed natural pools that use the sea to refresh them. This is in Punta del Hidalgo too and was gorgeous for a sunset swim.
8. There is all year sun!!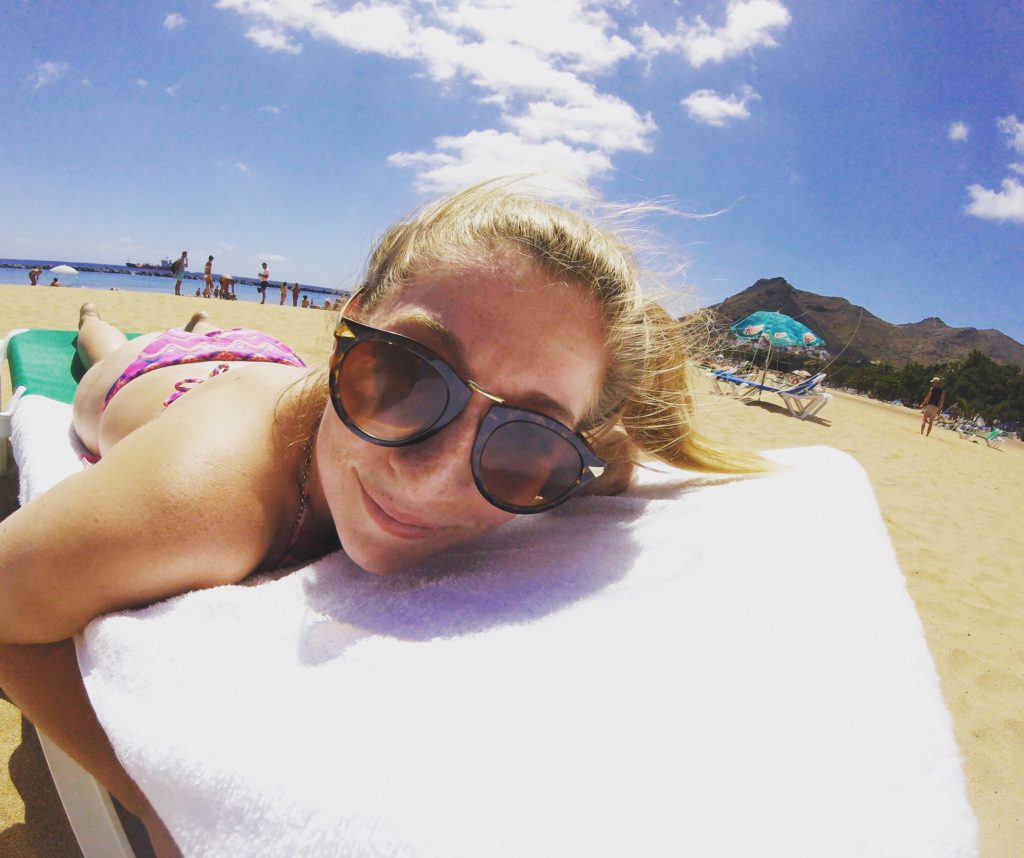 Tenerife is level with the Sahara Dessert and offers year round sun giving it the name 'Island of Eternal Spring'!! In the WINTER it's average temperature is between 18-25C, with it reaching between 24-32C in the summer. I went in September and was sweltering! Be aware if you're based in the North in spring/autumn that if clouds sweep in from the Atlantic it can appear cloudy…however these clouds 'get stuck' on the mountains – just drive 20 minutes over them and boom…bright sunshine. Amazing.
9. The food is bang on!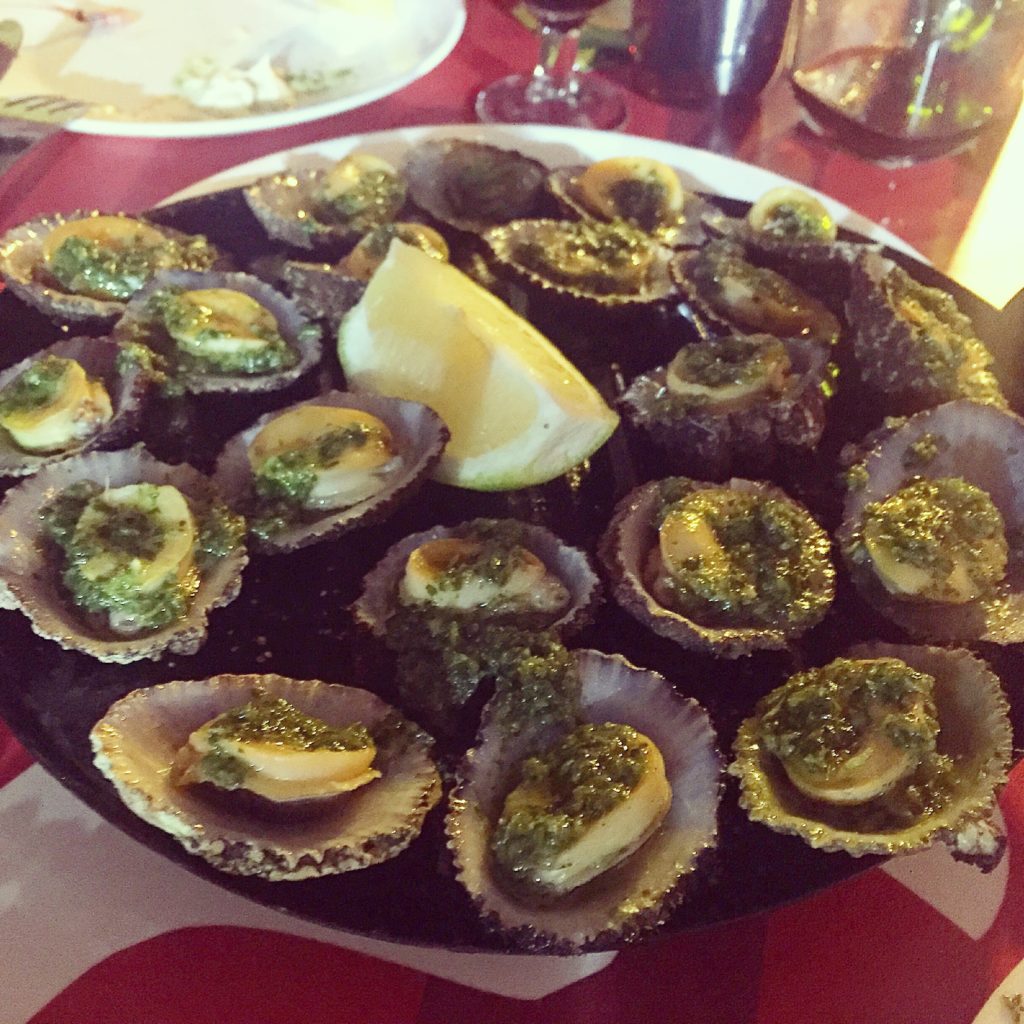 Canarian food is out of this world. DO make sure you try the local specials as there are some incredible dishes. The seafood is fantastic – make sure you try the limpet mussels (above) which come in garlic butter and are extraordinary. Shrimps are a delicacy too and you'll get a mountain of them to munch on (twist off the head, eat the rest) for 4 euros! Also not to miss are their fish churros – essentially fish fingers in a spiced batter. For seafood lovers, look out for their fishermen's restaurants – called something 'de pescadores' (of the fishermen) and common to most small towns (especially in the North which tends to be more 'local' with less Brit tourists)- they're usually barely more than huts, or are very casual, and serve fresh catch of the day for extremely cheap prices. Cofradia de Pescadores in Punta del Hidalgo is well worth a detour.
10. Watch out Ireland…their potatoes MAY JUST BE BETTER THAN YOURS!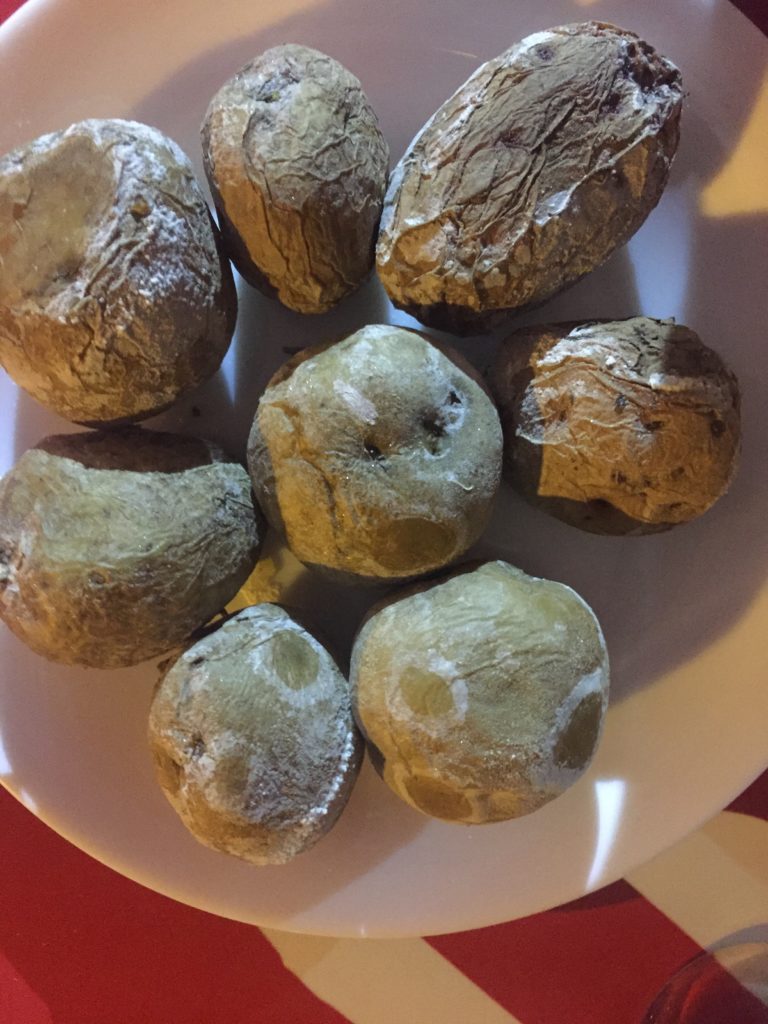 I just have to call out their Canarian Potatoes! These are another local delicacy which you need to try on any trip to Tenerife. They take small potatoes and boil them in seawater (salt water nowadays) until the water has evaporated and a salty crust is left on the wrinkly potatoes. They're then served normally with traditional mojo sauce (pepper sauce – red or green). They may not look pretty but are totally gorgeous and the star of any Canarian meal!
11. La Laguna Old Town is like a beautiful Canarian postcard.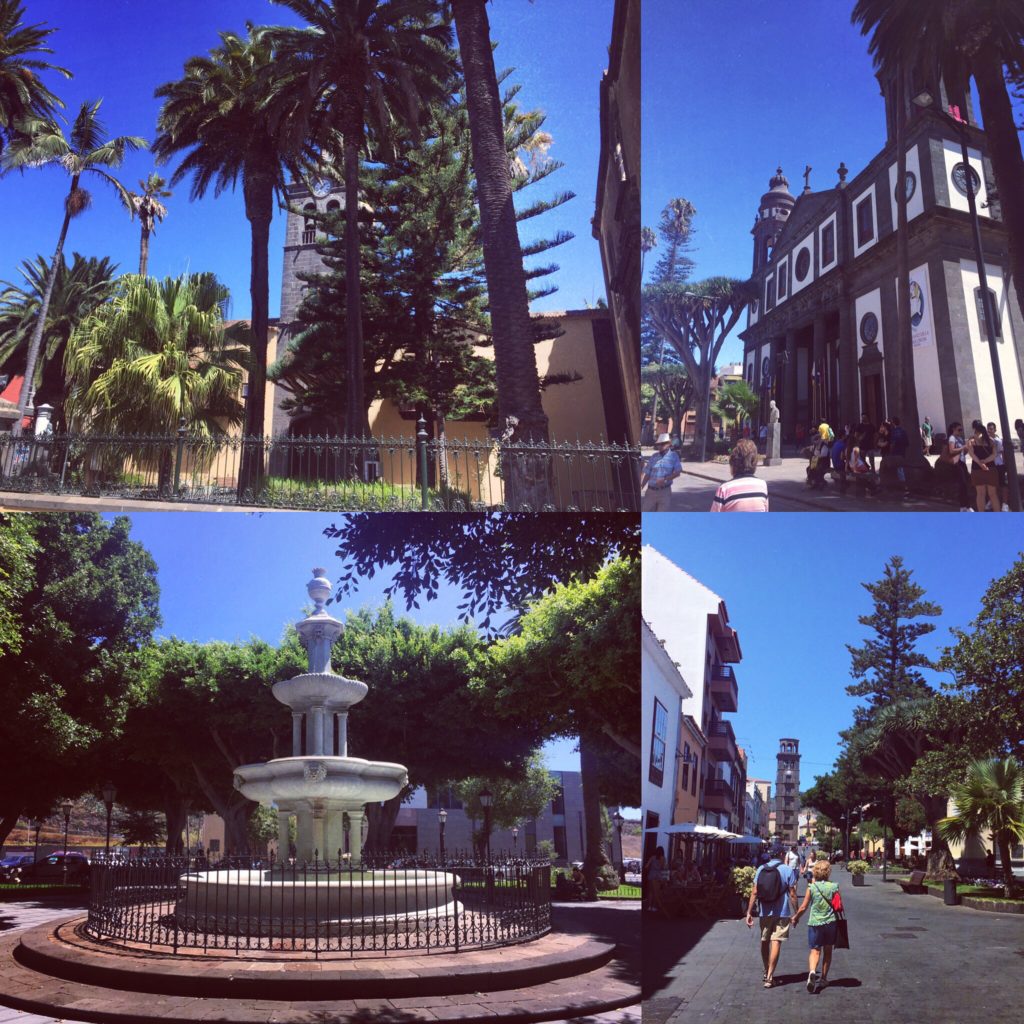 La Laguna is probably the prettiest town in Tenerife and holds another UNESCO World Heritage rating. The centre is lined with brightly coloured historic colonial mansions with ornate wooden balconies and it makes for a lovely afternoon of pottering.
12. Canarian Architecture is Insta-Fierce!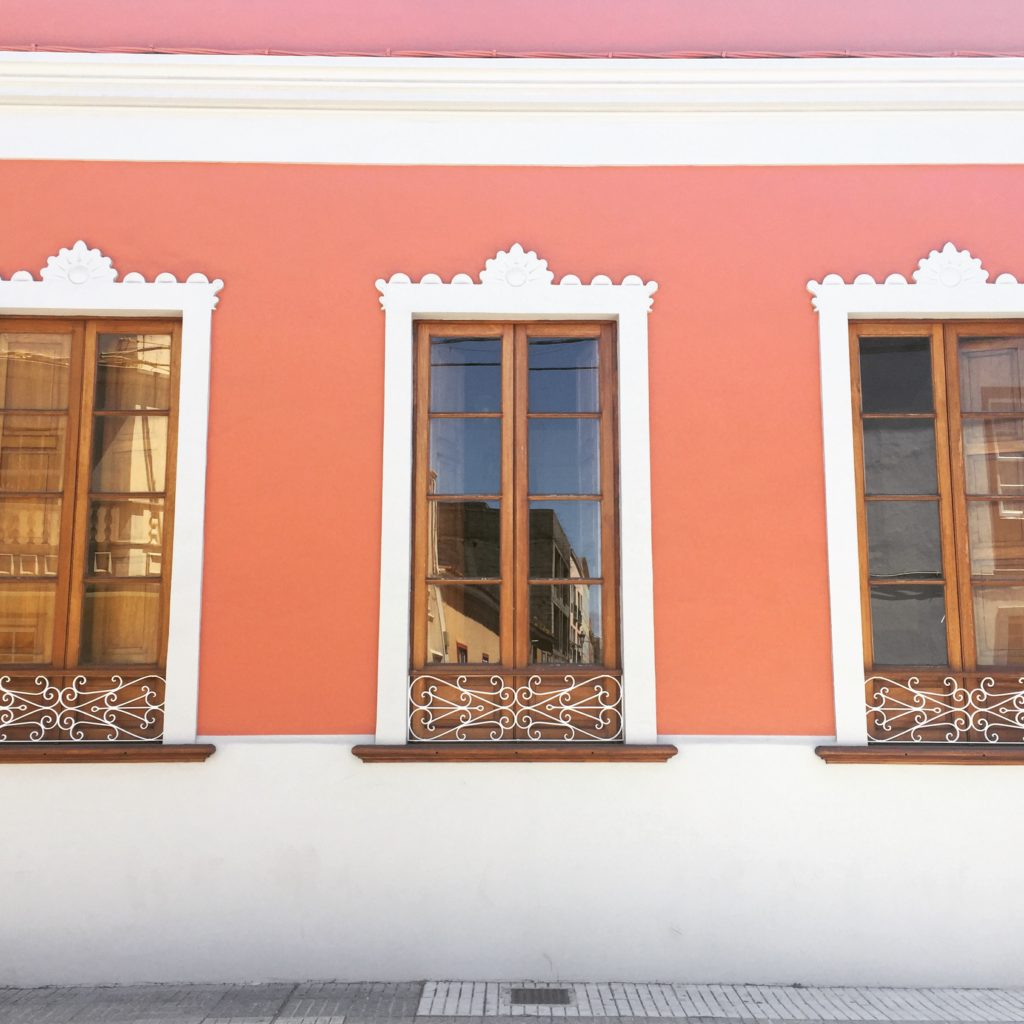 The old historic towns of Tenerife are lined with the most gorgeous buildings. It's lovely to take a stroll, with no agenda, taking in the sites and sounds of these lovely streets.
13. Like any Spanish town, there are loads of lovely markets!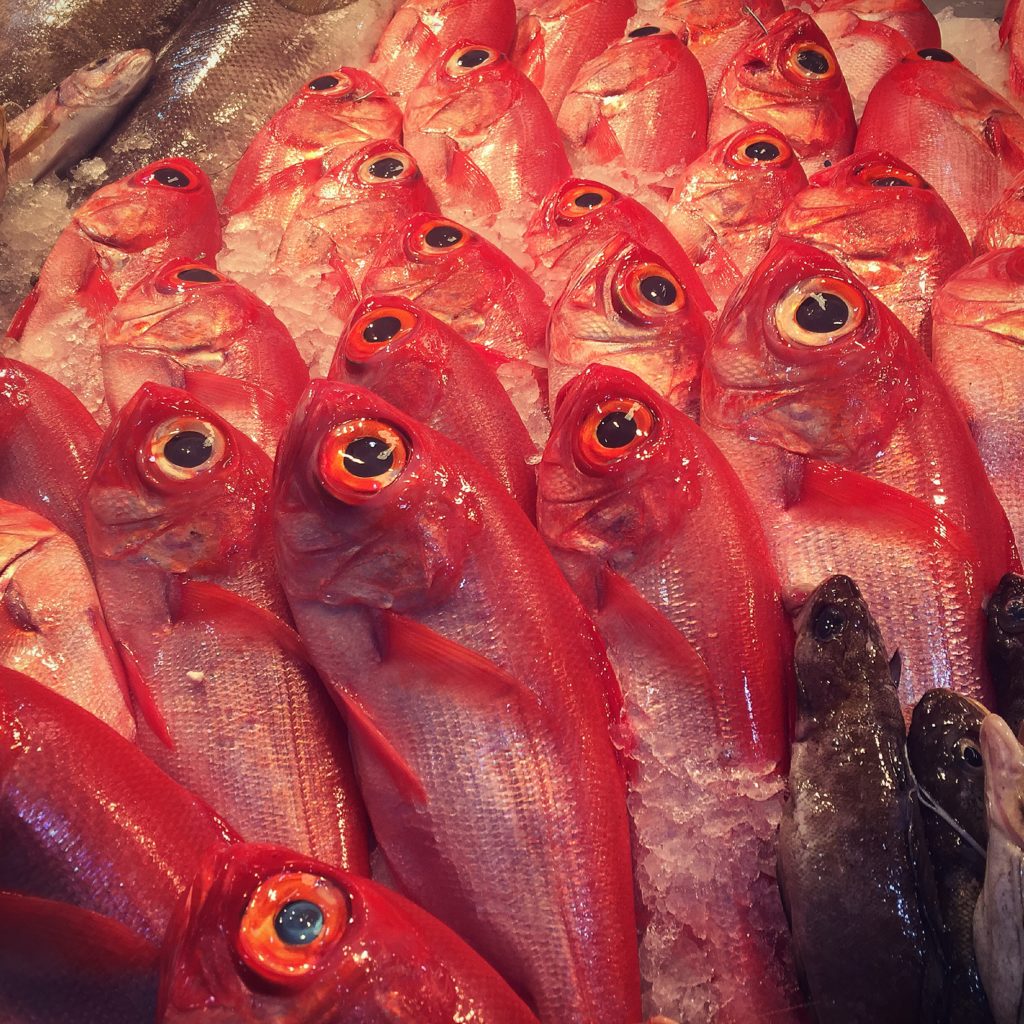 I love markets! For me it's the quickest way to cut right to the heart of a culture and understand what makes the locals tick. Like most Spanish towns, markets are their heart beat and there are plenty to choose from in Tenerife. Mercado Municipal Nuestra Señora de África La Recova is one of the largest on the island and on Sundays has a big flea market around it. If you want my advice (which if you're reading this, presumably you do), stick to the core market – the flea market is a bit crap and tatty. The main market though has a multitude of amazing meat, vegetable and herb shops, bakeries and the most amazing fish section downstairs.
14. At its heart, Tenerife is just a wild, Atlantic volcanic island.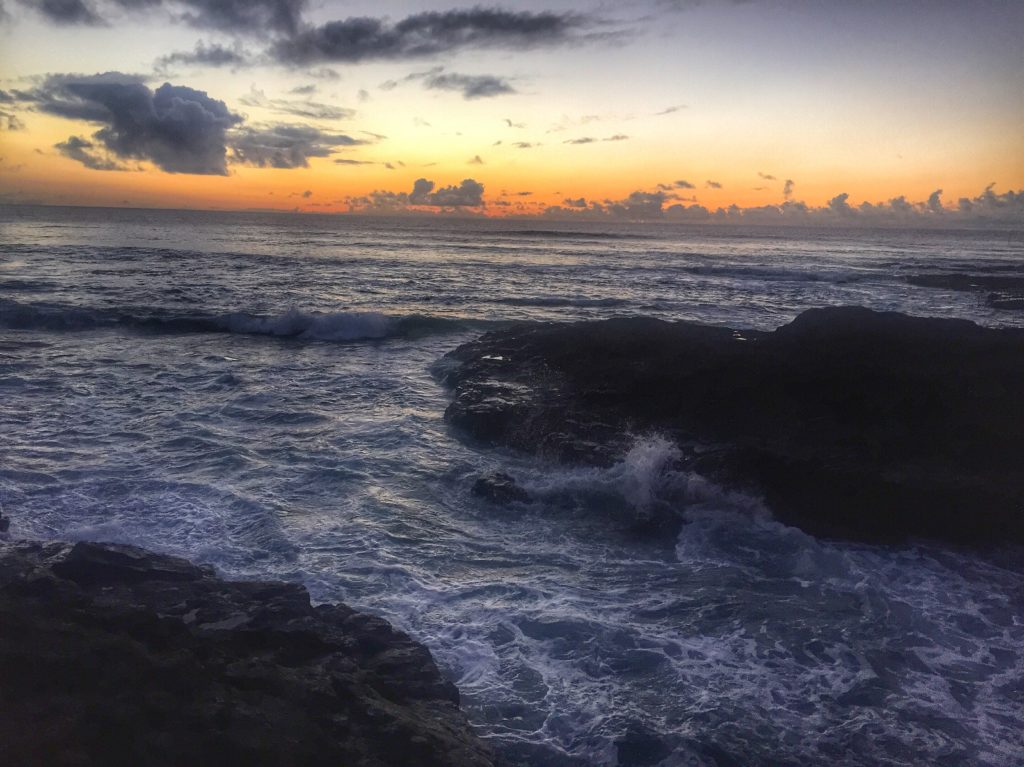 Despite all the beautification of the island that goes on in the South (with the fake beaches and British restaurants), Tenerife remains a wild, dramatic place. It's exposed to the full strength of the Atlantic making it an amazing place to surf and, at times, quite a windy place! The landscape is stark, strong and would be brooding if it weren't for the perpetually beaming sun. Sunsets reveal its moodier side – enjoy them and enjoy this wonderful island. It certainly exceeded my expectations.